❯
Sex Ed
May/11/2023
399
8 min read
Hard Times: Antidepressants, Sex Drive, and Keeping the Mojo Alive!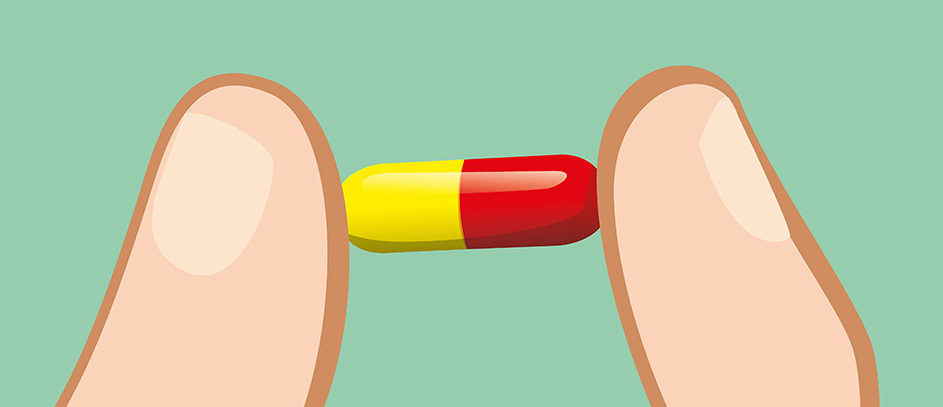 Darlings, let me tell you a saucy little tale of how I hopped aboard the antidepressant express with hopes of reaching emotional ecstasy. But alas, my journey took a detour when I discovered that my once-raging libido had all but flatlined! Yes, my loves, antidepressants are killing your sex drive – turning your once-feisty inner tiger into a purring kitten.
But fear not, for I have ventured into the steamy depths of desire to bring you the ultimate guide on how to reduce sexual side effects from antidepressants. Why? Because you can have it all – a sassy brain and a romp-tastic love life! So, strap on your sexiest stilettos and join me as we waltz into the world of pleasure, passion, and pills that won't steal your sexy thunder!
A Quickie in Brain Chemistry: How Antidepressants Tame Your Wild Stallion
Let's slip under the sheets of the science behind why antidepressants are killing your sex drive. Your brain, that sexy, enigmatic organ, is teeming with neurotransmitters responsible for all those fiery signals between nerve cells. When these chemicals get their wires crossed, depression can crash the party.
Serotonin: The Mood-Boosting Saboteur of Your Sex Drive
Now, let's talk about serotonin, the diva of mood-boosting neurotransmitters. While it struts its stuff, making you feel all warm and fuzzy, it's also putting a damper on your libido. That's right, darlings. By cranking up the serotonin, antidepressants might be affecting your sex drive like a cold shower on a hot summer night.
Antidepressants and Their Libido-Crushing Ways (Those Naughty Little Pills!)
Not all antidepressants are created equal when it comes to crashing your sexy soiree. For instance, selective serotonin reuptake inhibitors (SSRIs) are infamous for causing more trouble in the bedroom than a pair of tangled fishnets, while other types may play a bit nicer with your lustful longings.
"The saucy secret is to find the perfect balance between a happy mind and a pleasure-packed playground."
Happy Pills, Sad Genitals: The Not-So-Sexy Side Effects
Oh yes, it's time for the ugly truth. We are about to uncover those hush-hush, naughty side effects that can turn your bedroom from a red-hot playground into a desolate tundra.
1. When Your Libido Takes an Extended Vacation
It's true: antidepressants are killing your sex drive, and you might find that your once insatiable appetite for pleasure has gone MIA. It's like your libido decided to jet off to a tropical island and left you behind, stranded and not-so-horny.
2. The Elusive O: Difficulty Reaching the Big Climax
Antidepressants affecting sex drive also means that orgasms become as elusive as a mermaid in the bathtub. Your once earth-shattering climaxes might be playing hard-to-get, leaving you and your partner panting and pining for that sweet release.
3. Erectile Dysfunction, Vaginal Dryness, and Other Passion-Killers
Antidepressants can also bring some uninvited guests to your bedroom party, like erectile dysfunction or vaginal dryness. These pesky passion killers can make your steamy romp feel more like a tumble in the sandpaper sheets.
4. The Emotional Spank on Your Sex Life
All these rarely spoken-about consequences of antidepressants can leave you feeling emotionally bruised and battered. But fear not, my lovebugs, because I'm here to guide you on how to reduce sexual side effects from antidepressants and keep your sex life as dazzling and delicious as a champagne-soaked night under the stars.
Tricks, Tips, and Tantalizing Techniques to Revive Your Raunchy Rendezvous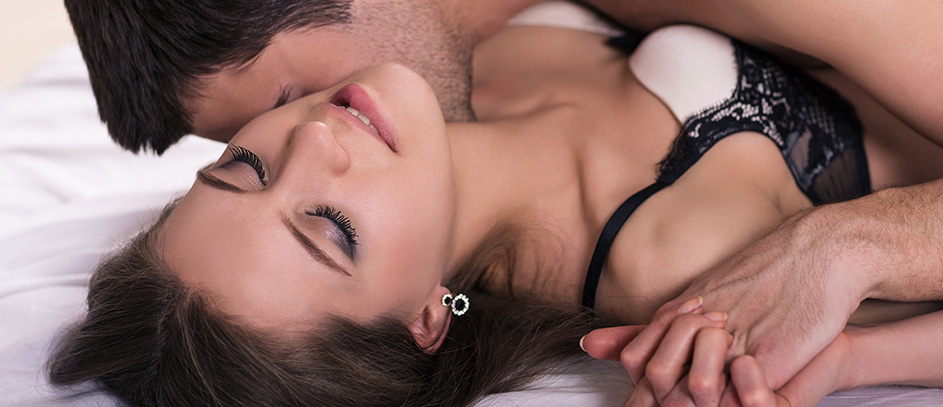 Say adieu to antidepressants affecting sex drive and welcome a new era of sizzling, sultry adventures. It's time to put the "oh" back in your orgasms with tips and tricks that will resurrect your flagging libido! (wink, wink!)
1. Communication: Talk Dirty (and Honest) to Your Lover
If antidepressants are killing your sex drive, it's time to open those luscious lips and chat with your partner about your feelings, fears, and frisky fantasies. Dish the dirt on your desires and listen to their tantalizing tidbits, too.
2. Set the Mood: Light the Candles, Pour the Bubbly, and Slip Into Something Barely There
When antidepressants are killing your sex drive, it's all about seduction, sweethearts. So, turn your love nest into a sensual sanctuary with flickering candles, intoxicating tunes, and lingerie that leaves little to the imagination.
3. Experimentation: New Positions, Toys, and Fantasies to Reignite the Passion Inferno
Ready to discover how to reduce sexual side effects from antidepressants? Dive headfirst into the world of erotic exploration. Try titillating new positions, introduce buzz-worthy toys, or confess your naughtiest fantasies to send those sparks flying.
✍️ Lola Lovegood recommends: To awaken your slumbering libido, I highly recommend introducing some naughty playthings to your boudoir. For the ladies, a powerful clitoral vibrator like the Lelo Sila can work wonders in jumpstarting your arousal. For the gents, a tantalizing male masturbator like the Tenga Flip Zero can add a thrilling twist to your solo sessions. Couples vibrators like the We-Vibe Sync can bring both partners to a toe-curling climax.
4. Mindfulness: Kicking Performance Anxiety to the Curb and Savoring Every Sultry Sensation
During your steamy encounters, practice the art of mindfulness. Focus on the here and now, relishing each teasing touch and electric caress. By immersing yourself in the moment, you can let go of performance anxiety and truly savor your sensual delights.
Can't Fight the Feeling? Strategies for Switching or Supplementing Those Pesky Mood-Boosters
If you're fed up with how antidepressants are killing your sex drive, it's time to take matters into your own hands. Let me guide you through a lusty labyrinth of strategies to help you regain control over your desires and unleash your inner sex kitten.
1. Consult Your Doctor: Spilling the Tea on Side Effects With Your MD
Don't be shy, honey – it's time to dish the dirt on those pesky side effects with your doctor. They're here to help and can offer expert advice on how to reduce sexual side effects from antidepressants or even suggest alternative love potions.
2. Timing Is Everything: Syncing Your Meds With Your Naughty Night-Time Escapades
Consider popping your pills at a time that won't put the kibosh on your bedroom shenanigans, for instance, just after you had your pleasure. Play around with different schedules to find the sweet spot between tending to your mental health and indulging in some steamy fun.
3. The Switcheroo: Exploring Alternative Love Potions and Treatment Options
If your antidepressants are affecting your sex drive and you're craving a change, chat with your doctor about trying different medications or therapies that might be more friendly to your frisky side. For example, your doctor might play Cupid and match you with Bupropion – a non-SSRI heartthrob that still knows how to chase away the blues. Another potential suitor is Trintellix, a dashing antidepressant that's less likely to throw a cold shower on your fiery passion.
Or, with your doctor as your love guru, you might be able to woo your libido back with a lower dose of your antidepressant. Some lucky lovers find this subtle change is just the right recipe for taming the sexual side effects while still keeping the dark clouds of depression at bay.
3. Supplements and Natural Remedies: Cranking Up the Heat, Au Naturel
There's a whole world of natural supplements and remedies that can help fan the flames of desire while on antidepressants. Just be sure to do your homework and consult your doctor before giving any new supplements a whirl to ensure they're safe and won't cause a clash in your cocktail of meds.
💡 PRO TIP: Aphrodisiacs are not just the stuff of legends, sweethearts. Maca root, for example, has long been touted as a libido booster for both men and women, while ginseng is believed to help with erectile dysfunction and sexual desire. You might also want to dip your toes into the sensual world of essential oils. Scents like ylang-ylang, jasmine, and sandalwood can set the mood and awaken your senses.
When to Pull the Plug: Knowing When to Seek Professional Help (for a Little Sexy Guidance)
Even the most passionate lovers sometimes need a helping hand, and that's nothing to be ashamed of. So, let's dish about when it might be time to call in the experts to help untangle those annoying knots in your love life.
Recognizing When Your Sex Life Needs a Lifeline
If you've been bending over backward (literally) trying to reignite your passion and still find yourself struggling, it might be time to seek professional help. Recognizing that your sex life needs some TLC is the first step toward getting your groove back.
Let's Talk About Sex, Baby: The Role of Therapy in Untangling Your Bedroom Woes
Sex therapy can be a game-changer for addressing sexual hiccups and emotional barriers related to intimacy. A qualified therapist can help you work through your concerns and develop strategies to make your bedroom encounters sizzle.
However, when it comes to finding a therapist, it's crucial to pick one who's both sex-positive and experienced in dealing with sexual issues related to antidepressants. So, do your homework and interview potential therapists to ensure they're the perfect fit to guide you on your journey to sexual nirvana.
Reclaiming Your Mojo and Enjoying a Scorching Sex Life
Well, my darlings, as we reach the climax of our tantalizing journey, it's time to seize the reins and embrace the scalding passion that awaits you. Your sexual journey is a luscious path of self-discovery and self-love, so give yourself permission to indulge in your desires and never, ever apologize for putting your pleasure first.
No victory is too small or too short to celebrate, my loves. Every step you take towards a more electrifying sex life is worth toasting with a glass of bubbly and a devilish wink. Remember, you're worth every delicious, toe-curling moment of pleasure.
FAQs
If you've noticed a dip in your desire for some bedroom fun or if you've been struggling to reach the big O since starting your antidepressants, it's quite possible that those little mood boosters are cramping your sexy style. Keep an eye on any changes in your libido, and don't hesitate to discuss your concerns with your doctor.
Absolutely! While it's true that antidepressants can put a damper on your sex life, there are plenty of tricks, tips, and tantalizing techniques to help you reclaim your mojo. Remember, communication is key, so make sure to talk openly with your partner and your doctor about any concerns.
Honey, before you go cold turkey on your meds, make sure to have a heart-to-heart with your doctor. They can help you explore alternative treatments, adjust your dosage, or even suggest a different medication that might be a better fit for your love life. Your mental health is crucial, so don't make any changes without consulting a professional.