Aug/16/2022
Last Update: June 26, 2023
856
7 min read
Unlimited Control Of Your Orgasms: Lovense Lush 3 Review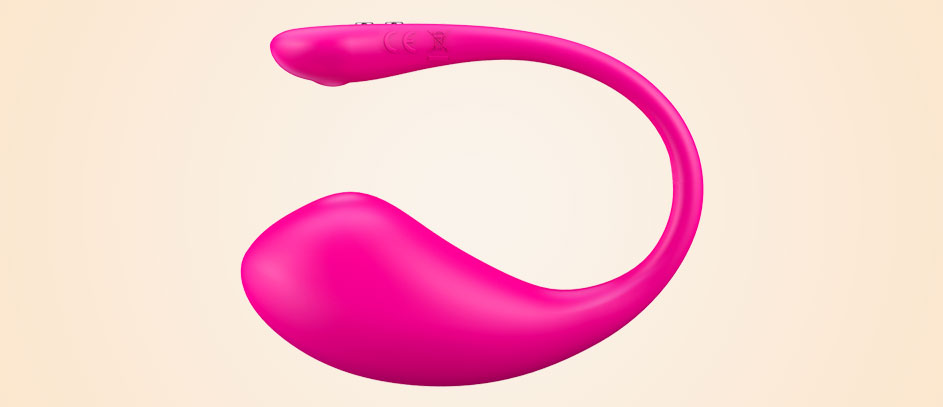 I always say that, when in doubt, you should stick a remote-controlled vibrator deep in your pussy! If I'm having a bad day, nothing cheers me up better than a super intense egg vibrator that's pulsating deep against my G-spot. And I think thousands of women around the world can agree that one of the best toys for that is the iconic Lovense Lush egg vibrator. The newest Lush 3 vibrator by Lovense is the brand's third iteration of this world-famous sex toy. Is it still the hottest jiggle ball in town? Well, that's what I'm about to discover in my Lovense Lush 3 review!
Lush Orgasms and Kinky Remote-Controlled Fun!
Time to share a secret: I was a bit intimidated when I started this Lovense Lush 3 review. In case you didn't know, the Lovense Lush is one of the highest-sold sex toys in the world. It has been notably used by countless pornstars and cam girls. So if you're into porn, you'll definitely know what I'm talking about and you've probably already wondered what it's like to cum with a neon pink vibrating egg deep inside you. And you won't only see this thing used in porn. The Lush 3 can help tons of couples and singles live out their fantasies in search of the ultimate climax.
Actually, this bad boy is so popular that I'm not sure where to start other than to say it gave me some jaw-dropping orgasms.
The Most Innovative Sex Toy Ever?
Now, I knew what I was getting into here before I started my review. In the past, I tested the Lush 1 and 2. I was aware that Lovense came out of nowhere and that it managed to revolutionize the sex toy industry overnight. The company first released an innovative male masturbator and a teledildonic couple set. Since then, the brand has continued to design groundbreaking premium sex toys.
What I also love about Lovense is that they seem to always listen to their customers' requests. Each time they update an older design, they manage to exceed the expectations of their fans. It always seems that each new version of a toy is much better than the last and that it comes with fresh and useful features directly requested by our horny asses.
However, if you don't know anything about the Lush 3, let me explain. What we have here is a portable hands-free egg vibrator. It's meant to go in your hoo-hoo and directly pleasure your G-spot. However, the other end also extends outside of your vagina. It can provide external stimulation to your clit.
Moreover, one of the reasons people love the Lush so much is that you can control it wirelessly with the Lovense Remote app. The app works for both close-range control and long-distance control. It pretty much allows you to tweak and customize your experience to the max. What's more, the Lush 3 offers various new features that distinguish it from its predecessors. For example, you'll get a magnetic charging port and a redesigned antenna that increases the wireless range. Most importantly, you'll get an improved motor that provides stronger vibrations albeit at a much lower noise level.
Why Is It So Special?
If you're not sure how this compact pink jiggle ball could replace your trusty old double dildo, the answer is quite simple.
The Lush 3 is technologically superior compared to most other options on the market. It also packs a TON of power, but I'll get into that later. As I said, this toy is famous for its app connectivity. It will give you the following features:
Bluetooth-enabled wireless range of up to 43 feet (standing) and 25 feet (sitting).
Internet-compatible connection for long-distance play across the world.
Infinite vibration intensities and patterns that you can customize and design on your own in the app.
It's sound-activated! You can sync it to various outside noises such as music, clapping or even the sounds of your own moans. Mmm hmm!
Deadly silent operation. The highest vibration levels only deliver around 43 dB, which is much quieter than a whisper.
Deep Test!
The Lush 3 is all about the premium look and feel and I noticed that as soon as I received it. What I liked here was the tiny yet sturdy box that it came with. Inside, you'll find a magnetic charging cable and a user manual. Plus, you'll get a soft carrying pouch that you can use to store your Lush 3.
Still, it's all about the actual vibrator and I couldn't wait to put it in my pussy when I unboxed it. The build quality seemed spectacular from the start. The newly designed tail felt much better compared to the previous Lush 2 version. Also, the pink color and the soft silicone material are a joy to look at and hold in your hand.
Of course, what you should do as soon as you receive your Lush 3 is download the Lovense Remote app. It's available for nearly any Android or iPhone device. I was able to sync my toy with it in just a few simple steps. What surprised me here is that there were no interruptions or weird app glitches. Also, there's a conveniently placed button on the tail end. You can use it to operate the toy manually.
Main Features
Extended battery life: 5 hours of continuous use
Magnetic charging
100% Waterproof
360° standing or sitting Bluetooth range
Total length: 8 inches, Insertable length: 3.5 inches, Circumference: 4.5 inches
3 speeds, 4 patterns (manual use)
100% body-safe silicone
Size
The Lush 3 isn't only popular because of its features. It has one of the most unusual and body-friendly shapes! The whole body of the toy is actually precision engineered not only to fit most women but to adapt to our internal anatomy.
Essentially, the Lush 3 is an egg vibrator, but it doesn't have the exact same shape as a traditional jiggle ball. The insertable end is wide and round, which is perfect for deep G-spot stimulation. Also, the tail end is fixed into place, but you can move it to adjust the fit. When inserted, the tail will press towards the egg which will enable it to stay in place.
All of that combined gave me superior hands-free operation. Once I got it inside me, I didn't have any problems with it popping out or getting loose. Seriously, you can wear this thing while bungee jumping and it will still stay nice and firm in your pussy while making you cum like a rocket.
What I need to mention here is that the insertable end is around 3.5 inches long. It may not seem like a lot, but remember that this toy was designed to directly reach your G-spot and other internal pleasure nerves. The trick is to push it up there and the Lush will cause your vaginal muscles to instantly tighten up around it. To me, this feels very similar to Kegels but with a much sexier twist.
On a side note, the soft silicone material feels absolutely fantastic and it looks like it will last for ages. What I loved here is that the whole toy is waterproof. Therefore, you can use it in the shower or submerge it to clean it thoroughly.
Unlimited Power!
The 5-hour battery life on this bad boy is truly impressive since most other options on the market max out at around 2 hours. Aside from that, you'll only get 3 speeds and 4 patterns to play with if you use the toy manually. This is not a big deal at all since the toy was designed to be controlled by an app. Once you open up the app, you'll get to choose between tons of additional speeds and patterns. You can even make your own favorite patterns if you're feeling creative.
But, what you're probably wondering about is how strong this baby can ride you. Well, when I tested it, I immediately noticed that the motor is much stronger compared to the previous Lush 1 and 2 models. It can actually get so strong that it can outmatch most of my full-size vibrators or vibrating dildos. That's saying a lot! What's more, it's not only about strong vibrations here. There is a huge range of soft to intense vibes and anything else in between.
App Connectivity
During my Lovense Lush 3 review, I used the app to put this toy to a deep test. As I said, it's really simple to establish a connection. Plus, if you want someone else to control it for you via their phone, you only need to send them a permission message. Then, pair their phone with your toy and they'll be able to control it from anywhere on the planet! There is so much to be discovered here that I can't even begin to explain it. From customizable patterns, video chat, music syncing, to voice activation, the app will provide tons of neat bonuses and extra features that will keep you hooked for hours.
Pros
Huge wireless range
App connectivity
Silent operation
High run time
Cons
The insertable shaft might be a bit too small if your G-spot is deeper inside your body.
You can feel some vibration on your clit through the tail end, but it would really benefit from a dedicated vibrating motor.
Lovense Lush 3 Review: Summary
To end my Lovense Lush 3 review, I can say that this powerful little vibro egg will boldly go where no one has ever been before. It will target all those special spots inside you and give you nearly unlimited options in the app to make you cum like never before!
⚠️ Disclaimer: Our articles contain affiliate links. If you like our content and wish to support our work, consider purchasing your new sex toys through our links. For each purchase through our links, we receive a small commission but at no extra cost to you.
| | |
| --- | --- |
| 👉 Name: | Lovense Lush 2 |
| ⚙️ Features: | App Control, High Run Time, Silent Operation, Extremely Powerful |
| 📁 Type: | Egg Vibrator |
| 🛠️ Materials: | Silicone |
It's small but it's packed full of high-end features!
5
Sensations: It's super intense and feels much better than the Lush 1 and Lush 2
5
App control: The long range and the app functionality are super cool.
4
Strong orgasms and long battery life: It can precisely target my G-spot to make me scream every time!
5
Editor's Pick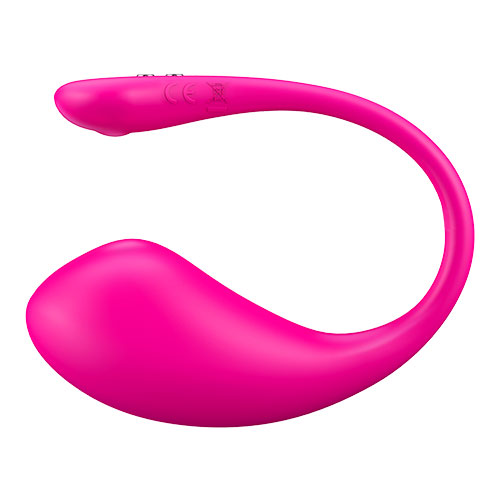 Lovense Lush 3
⚙️ Special features:
Impressive battery life
⚡ Power source:
Rechargeable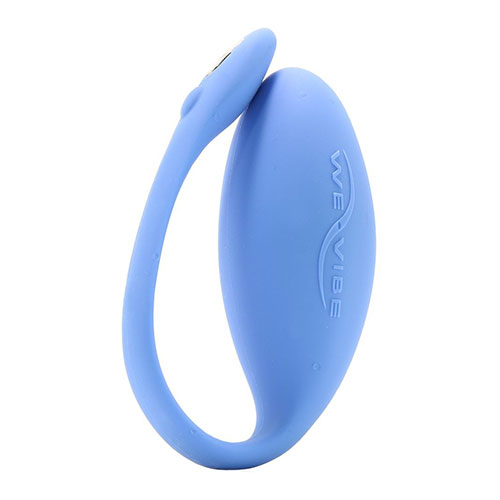 We-Vibe Jive
⚙️ Special features:
One speed and multiple vibration patterns
⚡ Power source:
Rechargeable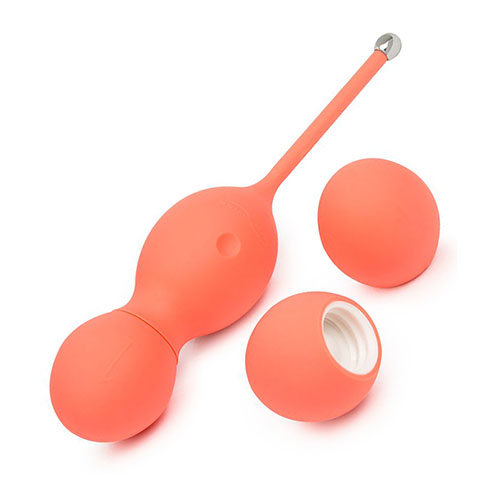 We-Vibe Bloom
⚙️ Special features:
Sleek and comfortable design
⚡ Power source:
Rechargeable