Jun/20/2022
Last Update: June 26, 2023
1608
23 min read
Best Male Masturbators for Explosive Pleasure in 2023 – Tested and Approved!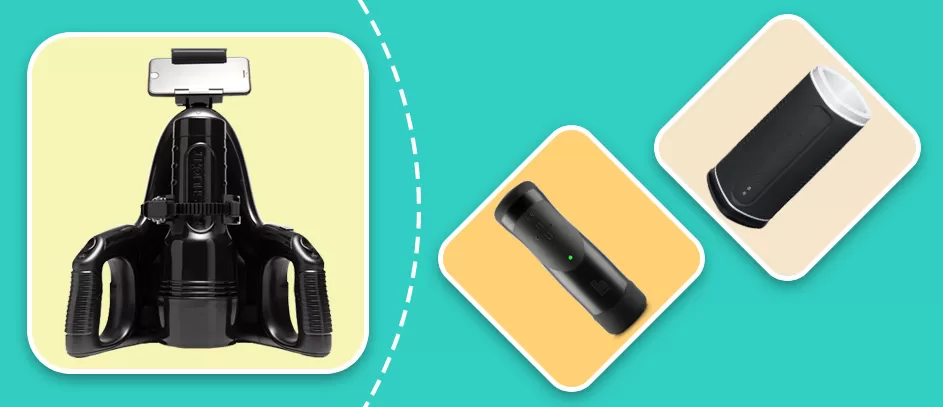 Why buy a male masturbator or a pocket pussy when you can just use your hand to play the five-finger shuffle, right? Well, what if I told you that some masturbators could stroke your meat up to 250 times a minute? Also, they can literally drive you nuts with hands-free suction effects, toe-curling vibrations, and even VR compatibility! Can you do any of that with your hand? Didn't think so…
If you love long jerk-off rampages, quickies that ease stress, or even if you want to use one with a partner, penis masturbators can turn so many of your fantasies into reality!
Top 10 Male Masturbators in 2023 – The Tightest Holes You'll Ever Fuck!!!
I'm always ready to stick my cock inside the newest offerings on the market. While my adventures have made me an expert on all kinds of tight and wet masturbators, my job is also keeping me happy with hundreds of guilt-free orgasms! If you look below, you'll see my list of the newest and best male masturbators. Seriously, I've gone through hours of intense self-pleasure to test these jizz machines out! So check out my picks for the top ten male masturbators in 2023!
Types of Male Masturbators – So Many Choices!
If you're a total sex toy virgin, your initial encounter with masturbators might feel a little overwhelming. You don't have to look far to see that the market is flooded with hundreds of different male masturbation toys. Some are made to look and feel like real pussies, tight sphincters, and wide open throats. Other types have robot-like designs and use cutting-edge tech.
However, before we proceed… There's much more to masturbators than meets the eye! Sure, you can jam your willie inside one and pump it raw until you cream buckets. However, for your first purchase, I advise you to look over several key factors. If you jump into it and buy a poor-quality masturbator, you could waste your cash. Plus, your wanking sesh could turn into a real nightmare.
What Are Masturbators for Men?
Firstly, masturbators are toys that you can use for, well… Masturbation! You know, wanking, polishing the primate, pumping the keg, and so on. However, masturbators are unlike any other male sex toy. They are usually designed in the shape of a long tube or sleeve. The front end of the sleeve has a tiny hole. What you need to do with this hole is fairly obvious. Just pleasure yourself until you hit a home run!
On the inside, masturbators have a soft inner sleeve. This sleeve usually has a special texture. It can contain curves, dots, beads, ribs, suction rings, etc. When you lube up and pop your pecker inside, the soft sleeve will envelop your dick with tight, life-like sensations that simulate penetrative or oral sex. Sounds good, right?
Even better, most masturbators come in a convenient and compact size. You can easily hide them from prying eyes. Plus, you can take them on the road with you if you ever feel lonely. That's why some masturbator types are called pocket pussies. Also, you'll encounter other types, such as masturbator cups, suction cups, blowjob machines, massage sleeves, and more. And while I love using and abusing full-sized sex dolls, masturbators are more convenient for me due to their size, pricing, and functionality.
Why Use a Male Masturbator?
If you love to play with yourself, you probably know that the whole experience can get a bit one-dimensional. Sure, you can slather some lube all over your balls and give your forearm muscles an intense workout anytime. Yet, this gets boring over time, especially if you're like me and you're constantly fantasizing about banging wet pussies, throats, and buttholes.
Here's why I love them:
So long, death grip – You'll never have to worry about the death grip syndrome if you pop your dick inside a male masturbator!
The closest you can get to real-life sex – I'm not saying that an affordable sex toy made out of artificial materials can match up to the gooey, warm holes of a beautiful lady. Still, these toys are pretty much the next best thing.
Awesome suction, vibration, and other features – Various masturbator models offer user-adjustable suction and vibration settings. Plus, options like hands-free and VR and AI compatibility can give you the most intense wanking experience!
Improves your skills in bed – This is one of the biggest benefits of masturbator toys. If you use them often, they'll help you improve your game in the bedroom and never jizz too early.
Which One Is For You?
I advise you to look into the different types to see which product gets your blood pumping. Here are some of the most popular categories:
Classic Strokers and Masturbation Cups
Standard masturbators include any type of male masturbator stroker or cup that you hold in your hand, slide your penis inside, and jerk yourself off with. The most famous examples of these toys are masturbation cups and strokers by Fleshlight.
Anime Male Masturbator
Anime masturbators feature anime branding. They are made to appeal to any lover of anime porn. Also, they usually replicate the look of the tight orifices that you'd see on anime girls. Some of the most popular toys here are silicone male masturbators that are neatly disguised in plastic cups. They're called aircraft cups, and their discreet design allows you to hide them in plain sight.
Hands-Free Male Masturbator
Not all masturbators are hands-free. For many, you'll still need to use your hands to make stroking or thrusting motions. However, if you want to surrender all control completely, just leave your cock at the mercy of a hands-free masturbator!
Most of these toys offer various thrusting modes. Plus, they provide different rotation or vibration types. Some of them even come with sexy sound effects, such as moans and screams. In terms of hands-free action, it all depends on how you attach them. Some of them have suction cups on the bottom side. Others can stick onto the head of your penis, while some are attached via waist straps.
Automatic Masturbator
Automatic strokers offer many similar features compared to the previous type. However, you'll still need to operate them manually. Most of them have some sort of rotating or up/down mechanism that offers hundreds of custom stroking motions.
VR Masturbator
VR masturbators can include anything from strokers to blowjob machines. They provide intense hands-free action. Plus, you can link them with other VR-compatible devices for long-distance pleasure. What's more, you can sync them to erotic content. That includes your favorite porn and live sex chats. Frankly, some toys from Kiiroo, LELO, and Lovense can get as close to real blowjobs and penetrative sex as possible!
What Are Masturbators Made Of?
With masturbators for men, you have the choice of silicone, TPE, jelly, plastic, glass, steel, and similar. Obviously, not all of these materials are suitable for masturbators for men. You wouldn't want to stick your dick inside a pocket pussy made of steel, would you? Masturbators for men are usually crafted out of body-safe materials. Those include Silicone, Polycarbonate, or TPE. The material usually determines how you'll enjoy the sensations. It also affects the way your skin responds to the toy.
Functionalities: Extra Options to Drain Your Balls!
As I've said, masturbators offer tons of choices and special features. Here are some of the most common functionalities:
Suction – A suction masturbator for men creates a vacuum in the inner sleeve. This increases the tightness and creates a blowjob effect.
Vibration – Some masturbators will give you different vibration settings or massaging patterns, pulses, and speeds.
Rotation and thrusting – With rotation functions, the toy's inner sleeve will rotate around your cock; with thrusting features, the masturbator will automatically move up and down on it.
AI – Some masturbators like Autoblow AI are powered by artificial intelligence. Masturbators with AI use machine learning to analyze sex videos and real-life movements.
Buyer's Guide for Your Extreme Pleasure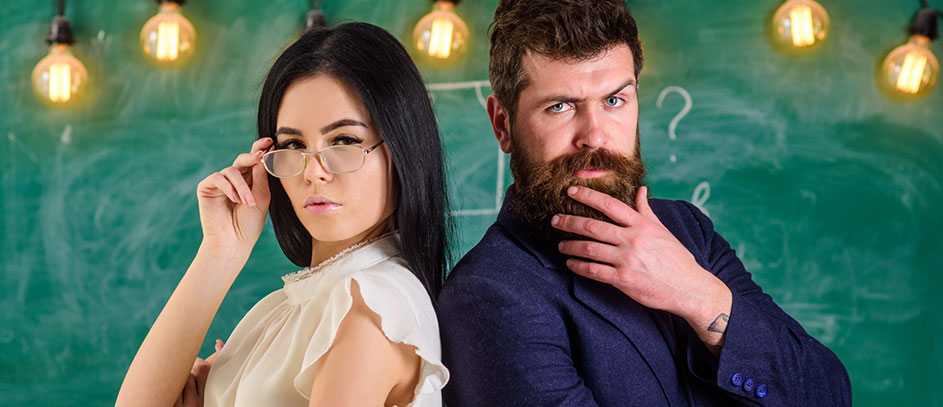 A male masturbator is special because you can use it whenever you get the desire to unload your jizz into a tight hole. A masturbator for men will never, ever refuse to meet your sexual needs! Every guy wants that, right? But how should you actually go about buying a male masturbator?
Male Masurbator Basics – Things to Know Before You Buy
Male masturbation toys can take the shape of anything, from subtle-looking eggs and aircraft cups to orifice-replicating Fleshlight toys. Moreover, you also have the choice to buy telescopic rotating cups, realistic female mouth/throat masturbators, and even miniature ass/vagina sex doll sleeves. This variety is exactly why you could struggle with finding the best toy for you.
After testing tons of amazing masturbators, I'll tell you about several determining factors that can make or break your solo-sex adventure:
Size
Materials
Features and functionality
Pricing
Portability
Ease of use
How to clean your masturbator
What not to do with it
Which Material Is the Safest?
"We've all heard the horror stories of sex toys melting into sludge, smelling like radioactive chemicals, and last but not least, causing nasty burning sensations in someone's holes! So how do you stay safe?"
Look – I know you're horny and impatient, but there are things you need to know before you buy a male masturbator. You should always look for a toy that's made of quality materials. Aside from them being skin and body-safe, the texture should feel fantastic around you. This is one of the reasons why I advise beginners to buy a male masturbator made of medical-grade silicone. This material is non-toxic and non-porous. It doesn't absorb any bacteria, and it's made of substances that are 100% skin-safe.
Moreover, silicone is used for a range of other sex toys as well. When used for the body and inner sleeve of a male masturbator, it creates a soft consistency and a velvety texture. Plus, you won't have to worry about allergies or skin issues. What's more, silicone is incredibly easy to clean.
Alternatively, materials like TPE are porous and have a finite lifespan. They can store bacteria or mold. I would recommend them more to experienced users who know how to use and maintain the material. However, if you don't want to worry about the state of your male masturbator constantly, silicone is your best option.
Packaging
Frankly, the packaging of a male masturbator isn't something that gets me hard. Still, there are some things that newbies should watch out for. Your package should contain:
User manual
General warnings and safety instructions
A booklet about the company and their other sex toys
Free goodies, such as a carrying pouch, lube, or renewing powder
If your toy includes some or all of those things in the packaging, you'll know that you've bought a quality product.
Things You Should Avoid
Listen up, pleasure-seekers! I don't care how horny you are – you shouldn't stick your dick inside a masturbator until you learn to avoid the following:
Stay away from cheap toys – There's no way a $10 pocket pussy will feel like the real thing! Cheaper toys made of jelly or PVC are extremely porous. They are likely to break down quickly and contain harmful chemicals.
Don't cum inside your toy and leave it to dry – You should clean your toy after every use, even if you zone out from your post-orgasm cooldown.
No sharing – If your buddy asks you to borrow your new masturbator, just tell him to buy his own. If you can fully sterilize a sex toy, you can share it and use condoms, but this can become a health hazard.
If you break it, don't use it – If you see a tear in the material or notice some of the functions have stopped working, replace your toy to avoid a health hazard.
Things You Should Look for in a Male Masturbator
I can tell you from experience that there's no "one size fits all" approach. Your choice will mainly be based on your personal preferences and turn-ons. Try this before you buy your toy:
Look for a masturbator for men with tons of positive reviews from real users. If you learn that the toy has managed to make hundreds of guys cum in seconds, you'll know that you're making the right decision.
Transparent and straightforward information for your masturbator for men – The manufacturer or store should include all the essential details about the product. If you see that a lot of details are missing, move on.
Design, storage, and cleaning – If you are concerned about cleaning and storage of your masturbator for men, pick the toy that looks the most practical to you. If this is not a problem, you should still check out the product information to learn how to clean the toy before you use it.
Lubes
The general rule here is to use a suitable lubricant that won't damage the material of your masturbator for men. Therefore, if you get a silicone toy, avoid silicone-based lube like the plague! For silicone toys, water-based lube is the safest choice.
But why do you even need lube? Obviously, these sex toys do not produce lubrication on their own. If you don't lube up, you'll actually be risking a lot. For one, going in dry can cause tiny injuries on the skin of your penis. Ouch! If that's not scary enough, it can also create tiny tears in the material of your sex toy.
Do's and Don'ts
Here's a short recap of the things you should and shouldn't do with your masturbator:
Do…
Pick the safest toy materials like silicone.
Clean your toy before and after you use it.
Look for toys with good reviews and stick to those made by reputable manufacturers.
Pick the correct lube for your toy.
Buy the toy that gets you really, really hard. If you're buying a masturbator, I advise you to get the best one that you can afford and the most attractive one that gets your blood pumping.
Don't…
Ignore the size and length of your masturbator. It plays a crucial role in your pleasure.
Use your toy without lube.
Get a masturbator with only one feature. If you're buying a suction or vibrating masturbator, make sure it offers several different settings so that you can experiment with them.
Don't feel shy, afraid, or ashamed of owning one. You deserve all the pleasure you can get!
Pricing
Obviously, the price is a determining factor for most guys. However, I believe that masturbators are actually cheaper than you'd expect! The prices for quality masturbators can range from anything below a hundred to upwards of several hundred bucks. To me, those prices are reasonable, given that you'll definitely get your money's worth and more! The cost will all depend on:
Brand name
Quality
Features
Just like in other industries, certain masturbator brands stand out as the synonyms for excellence, durability, and quality. Brands like Fleshlight, Tenga, Fun Factory, Hot Octopuss, and others offer a range of masturbators at different price points. For example, you'll find that most Fleshlight toys are in the $30 to $70 range. Still, the most expensive masturbators are those that offer high-tech VR functions and complex mechanics. For instance, the Autoblow 2 blowjob robot retails at $299.95. Nevertheless, at that price, you get a fully automated blowjob robot that uses VR to suck you off without restraint!
Size
One of the things that could confuse you here is the tiny opening for your penis. If it looks too tight, just remember that this is completely normal. The soft inner sleeve is actually made that way on purpose. It stretches around your penis and creates a tight fit after insertion. Moreover, most masturbators measure around 3.5 inches in diameter. Depending on the material, they can even fit girths of up to a monstrous seven inches!
The next thing you should look into is the length of the sleeve. For example, full-size masturbator cups can typically accommodate a length of up to nine to ten inches. One thing to check here is if your penis is longer than the masturbator. In this case, you won't be able to fit it all in. If your penis is too long and the masturbator doesn't have some type of stopper, cup, or body case, the head will pop out. These types of open-ended masturbators are actually great when you use them together with a bullet vibrator. However, if you want to go balls deep, always inspect the size. You can do this by looking up a size chart on the manufacturer's website.
Portability
In my opinion, most suction cups and classic masturbators are easy to store and take with you while travelling. You can also get smaller pocket pussies to please you on the go without taking too much space in your luggage. However, things get a bit trickier with VR masturbators and hands-free BJ robots. Some of them are bigger and bulkier. You could struggle with them while travelling, but if you have enough space, go for it!
Beginner's Guide – Tips on Using, Cleaning, and Storing Your Male Masturbators
Using your masturbator is quite straightforward. Simply wash the toy before use, lube up, and slide inside it. If you buy a stroker or a suction toy, you'll likely have to guide it with your hands. For hands-free masturbators, you should study the manual to learn how to attach and use them.
The rest is pretty simple – sit back and use your toy to reach a massive climax.
Cleaning Your Masturbator
Keeping your masturbator squeaky clean is vital for its longevity. To take good care of it, I always recommend you follow the manufacturer's instructions. Depending on the type of toy, the cleaning method will either be extremely easy or somewhat tricky.
For instance, basic strokers and pocket pussies are super simple to clean. Just push the sleeve inside out. Then, use warm water with mild soap to gently wash it. You can use a similar method for suction cups and Fleshlights, and it's crucial to get rid of any semen residue. If your nut butter builds up inside and dries out, it can create mold and all sorts of bacteria. I know it's not a pretty picture, but somebody has to explain it to all you horndogs!
Moreover, if you get a silicone toy, it will give you more cleaning options. Here, you can use the previous method or boil the masturbator sleeve for five to ten minutes. Alternatively, you can put the sleeve in your dishwasher.
However, if you get a vibrating masturbator or a BJ machine, the cleaning method will be a bit more challenging since you'll have to take your toy apart. In this case, stick with the manufacturer's instructions and don't improvise!
But That's Not All…
The cleaning process doesn't end when you rinse out your masturbator. The next step is absolutely vital. When you wash it, you have to let it dry completely. If it has a silicone sleeve, it will dry out quickly, but other materials like TPE will take much longer. If you skip this step and store your damp toy inside its box, a drawer, or a storage container, you'll risk a mold or bacteria buildup.
Safe Storage Methods for a Male Masturbator
Okay, I get it – you probably want to keep your dream pussy or sphincter at arm's length so that you can pick it up and go crazy anytime you want. After all, that's one of the benefits of masturbators, right? Still, I don't think that's a good idea. It's actually much safer to keep your masturbator stashed away.
When I wash and dry my toys, I typically put them in a plastic container or a carrying pouch. Then, they go inside my closet. That way, they stay hidden from direct sunlight, dust, and dirt.
How to Hide It
For those of you who live with someone, there are several ways to avoid the risks of being caught in an embarrassing situation with your masturbator. Here, the best tip I can give you is to stash it in a lockable drawer of your work desk or even inside a locked safe. Also, you could find some sort of personal container or a steel box with a lock and key and keep it there.
Intimacy Disclaimer
So far, I've told you that male masturbators are fantastic tools for intense self-pleasure as well as for training your stamina in bed. Plus, you can use them to fulfill any anal, vaginal, or oral sex fantasy, especially if you can't find anyone to do that for you in real life. If you want straight or gay masturbators, this toy will fulfill all your needs! Oh, and: shower masturbators? There's a naughty idea for you!!!
However, I've also mentioned it's nearly impossible to use toys to simulate the feeling of sweaty and intimate sex with another person. Sure, the tech is getting pretty darn close these days, but if you are in a relationship or are looking for one, I would encourage you to take it easy and don't replace your partner with your sex toy entirely. Instead, if your partner is into it, find some naughty ways to incorporate your masturbator into mutual masturbation, foreplay, and other dirty adventures.
Male Masturbator Industry Overview
What is the masturbator industry really like, and what are some top brands you should test out? What does the future hold?
History of Male Masturbators
The history of male masturbation toys goes back to ancient times. Yes, it's really not that surprising that men have been trying to find new things to stick their dicks into since the beginning of time!
Back in ancient Greece, guys used to jerk off with early pocket pussy prototypes. However, instead of silicone and lube, they relied on stale bread and olive oil. After that, the records get somewhat cloudy. Research tells me that men have used literally anything they could get their hands on over the ages. That includes cowhide, raw meat, fruit, warm towels, and trash bags.
However, what we know for sure is that the earliest sex dolls were used by Dutch sailors in the 17th century. The so-called "Dutch wives" were hand-sewn leather masturbation puppets, and lonely seamen used them to entertain themselves on long voyages. Still, it took several centuries until we were actually able to put our cocks inside something that actually felt like a real vagina.
How It All Started
By 1998, the sex toy industry was in its early stages, and the first-ever artificial vagina was patented in the U.S. This was, of course, the legendary Fleshlight. This toy remains one of the most popular masturbation toys for men today. The Fleshlight was inspired by a standard-issue police flashlight, and it became a huge hit, especially when porn stars came forward and allowed the company to make molds out of their vaginas and buttholes.
From there, hundreds of brands started to compete and develop their own versions of artificial vaginas. Pretty soon, guys were sticking their dicks inside masturbators like it was their day job!
In recent years, manufacturers have discovered new ways to embrace the dick and reward men with immersive VR masturbators, blowjob robots, teledildonics, etc. Companies like Very Intelligent Ecommerce (Autoblow's creators), Kiiroo, LELO, and many more have created an entirely new breed of male masturbators that pump, stroke, suck, vibrate, and link up to the internet to make the experience even more real.
Most Popular Brands
Over the years, the Fleshlight brand has become the synonym for male masturbators. This company produces around 88 toy or orifice styles and nearly 50 inner sleeve textures. Tenga is another brand that stands out. Tenga Cups, Flips, and Eggs are actually not meant to replace human orifices. Instead, they provide entirely unique sensations with intense pressure or suction.
If you look past the "big names", you'll also see a few lesser-known but equally interesting manufacturers. They include companies like Vagina Contest, Satisfyer, Arcwave, Zolo, and others that make highly innovative masturbators. For instance, the LELO F1S is a Bluetooth-controlled masturbation robot with heating technology and sonic wave pulses. What's more, Autoblow and 3Fap machines have managed to impress me the most due to their unforgettable sucking action and mind-blowing VR sensations.
The Future of Male Masturbators
Frankly, I think that the male sex toy industry knocked it out of the park during the COVID-19 pandemic. Fortunately for us men, the revolution is not over, and brands keep inventing new masturbators to take our dicks into the future! Over the past few months, I've had tons of deepthroat fun with a blowjob robot; I've used teledildonics to get stimulated remotely and spent many nights trying out virtual reality sex toys with VR porn. So what's next?
As I said, the top brands are constantly trying to top themselves. If we look at Autoblow 2, its production benefited from easy-to-source materials and a huge interest from robotics lovers. According to Brian Sloan, its inventor, his company will keep working on developing its robotic features and making their toys much more human-like. Also, Sloan says that his company, along with many others, is trying to innovate the materials that come into contact with your cock. Right now, the technology and the massive demand for masturbators offer us nearly limitless possibilities.
Is AI Taking Over the Sex Toy Industry?
Currently, everyone is talking about AI sex dolls and robots. Companies like RealDoll are striving to develop dolls that interact and even talk to their partners. But they also cost around $12,000. Regarding masturbators, AI toys like Autoblow use deep learning to stimulate you with nine different intensities and ten patterns. The patterns are determined by AI, and the goal is to make every blowjob feel unique.
Evidently, artificial intelligence is enabling us to integrate advanced technology into sex dolls and masturbators to find new realms of pleasure. Some advocates for sex toys powered by this technology claim that it will allow us to facilitate healthy sexual expression and education. Others believe that AI could help couples expand their sexual boundaries and become more intimate with each other.
⚠️ Disclaimer: Our articles contain affiliate links. If you like our content and wish to support our work, consider purchasing your new sex toys through our links. For each purchase through our links, we receive a small commission but at no extra cost to you.
FAQ Time – Revealing Everything About Male Masturbators
Let's break down the most common questions about male masturbators to give you all the answers you're looking for.
Buying sex toys for men is actually quite simple. The internet has made things a whole lot easier. You don't have to walk into an actual store now and ask the salesperson to tell you everything about penis masturbators. If you're like me and you don't want to talk to strangers while buying your sex toy, just use the internet! You can look into every kind of masturbator in existence. Also, you can also check out reviews, compare them, and even see the toys in action.
The easiest option is to order your masturbator online via the brand's official website or a reputable retailer. If you go with the most respected sites, you'll receive a high-quality toy that is shipped in a discrete package. You'll also get excellent customer service, fast shipping, and good return policies.
Masturbators, suction cups, pocket pussies, and blowjob robots are the most successful and most popular adult toys for men. There are many reasons why men love masturbators. Firstly, men have unbelievably high sex drives. We're always looking for new ways to pleasure ourselves! But it's not always possible to find a partner who will tend to all your desires. Enter: male masturbators! They feel incredibly close to the real thing. Plus, they offer you the chance to fulfill pretty much all of your vaginal, oral, or anal fantasies. On a side note, they are compact, easy to store, and are incredibly practical. Better yet, masturbators are relatively affordable, and they'll actually make your investment worthwhile!
While it's impossible to recreate the sensations of real-life sex with a toy, masturbators are pretty much the next best thing. Most quality brands use special materials and textures to make the inner sleeves of their toys feel tight and life-like. Others have extra features like suction, thrusting, and heating to bring you even closer to the real deal. Some masturbators have unique functions like vibrations and VR capabilities that can even outmatch a human pussy, butthole, or mouth.
Obviously, there's no body attached to the toy, but I think this is a worthy compromise, especially since it means you can have sex with your masturbator whenever, wherever, and as often as you wish.
It won't take you a long time to figure your masturbator out. You simply need to wash it before use and apply a hefty amount of lube on your cock, around the opening, and inside the sleeve. Then, slide your dick inside and start pumping! Depending on the type of your masturbator, you may have to push the toy up and down manually. Alternatively, if it's a hands-free toy, use the included instructions to attach the toy. When you cum, slowly pull out and head straight to the bathroom. Clean your toy and leave it to dry.
Mastubrators are easy to maintain if you learn the proper ways of using, cleaning, and storing them. It's absolutely essential to clean your toy before and after every use to expand its lifespan and also to avoid any health hazards. To maintain your toy, you should follow the manufacturer's instructions.
The cleaning method will depend on the type of masturbator you choose. Still, most masturbation sleeves can be turned inside out. Then, you can wash them with mild soap and water.
Penis masturbators often use materials like silicone, polycarbonate, or TPE. Some companies, like Fleshlight, use their own trademarked materials (SuperSkin). Generally, silicone is one of the best options for masturbators because it is highly durable. It's also easy to clean and is hypoallergenic. Still, materials like TPE can create softer sensations, and that's why companies like Tenga use it for their toys.
I would advise beginners to try a silicone masturbator as their first toy. But if you are more experienced, you could have loads of fun with TPE sleeves, suction cups, and similar. However, they are not as long-lasting, and you'll need to take some additional measures to use them safely.
When you wash your toy, you should wait for it to dry. Then, you can store it safely. The best way is to put it in a storage box or a soft carrying pouch. You should place your toy in a drawer, closet, or any other hidden area in your home. I strongly advise anyone to do this since dust, dirt, and sunlight can harm your masturbator.
Absolutely! I can't tell you how many times I've made my GF tease me with my masturbators or even finish me off with them. She loves it! But all of that will depend on your partner. If you want to buy a penis masturbator and include your partner, it's best to be honest about it.
The topic is a bit tricky because some partners could see sex toys as their competition or even think they're not good enough in bed. The best tip here is to find out if your partner feels this way. You can tell them why you'd like to use a masturbator and wait for their reaction. However, bear in mind that not everyone is comfortable with sex toys. If your partner feels that way, you'll have to respect their decision.
Frankly, the answer to this question is entirely up to you. It will depend on how often you use it and in what context. If you use your masturbator in moderation, you'll actually enjoy some healthy and highly pleasurable moments without any risks.