Mar/09/2023
Last Update: June 26, 2023
402
8 min read
Fleshlight Universal Launch Review: Will This Automatic Cock Stroker Send You Into Orbit?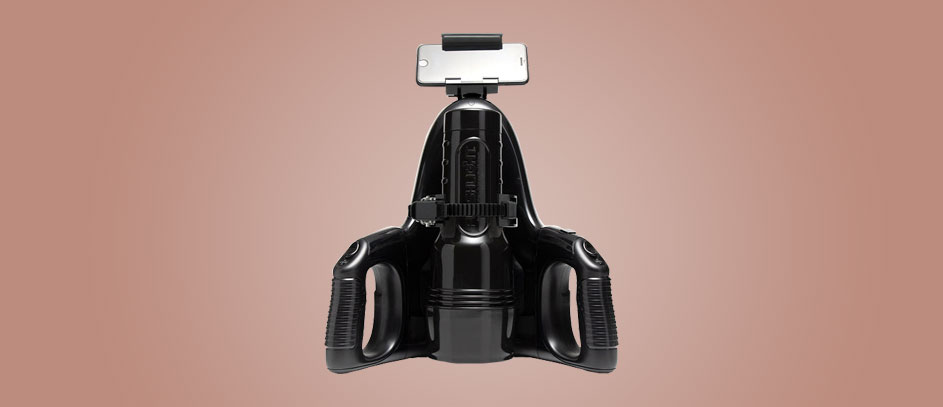 If you're just like me (horny as balls!), you're probably guilty of sticking your goober into literally anything to milk the monster and bust some epic loads. It's just the way men are. We're always wishing for something or someone to pleasure our willies and wait for the cream to come while we sit back, relax, and ultimately devour a delicious chicken sandwich in a glorious post-orgasm haze. I know this is the same attitude that makes us dudes seem lazy or selfish in bed. But even though I'm all about pleasing my girlfriend, sometimes I just need to put on a one-man show and drain my family jewels with the least effort. So when I tell you that Fleshlight's legendary Universal Launch can transform your regular masturbator into a hands-free automatic cock stroker, you better be listening. See my full Fleshlight Universal Launch review below!
Fleshlight Universal Launch: The Eagle Has Landed
If you're a fan of Fleshlight, you definitely know all about the Launch automatic masturbator. Heck, even your grandpa has probably heard of it. It was one of the most popular and most revolutionary sex toys ever! And as a huge admirer of sex toys that can make me cum hands-free, I could already feel my nuts pulsating when I saw the new Universal Launch. This updated version of the original unit gives us a brand-new design along with some major upgrades. If, however, you have no idea what I'm talking about, allow me to elaborate.
Basically, the Fleshlight Universal Launch is an automatic penis stroker. Unlike the previous version which could only fit some Fleshlight sleeves, the Universal Launch can accept pretty much any Fleshlight stroker. And that's not all: you can use it with other third-party masturbators!
Obviously, the Universal Launch doesn't come with an included sleeve, so you'll have to order one separately. But, once you find your favorite Fleshlight sleeve or another stroker, simply pop it into the Launch. Then, you'll get an advanced milking machine that will jerk your jimmy for you!
Now, one thing I should mention in this Fleshlight Universal Launch review is that the older Launch and Quickshot units weren't perfect. The former was indeed groundbreaking, but it was finicky. For example, it would always wobble when I wanted it to pump super hard. Conversely, the Quickshot wasn't the most ergonomic toy. It would always make a huge mess all over me and my phone. Fortunately, the new Universal Launch has solved most of those problems.
First Impressions
Now, honestly, this thing is huge. But don't let that scare you away. Yes, it looks like a Star Wars movie prop or an expensive air purifier. Yet, it's not difficult to use at all. You simply need to charge the unit, attach a Fleshlight sleeve or any other stroker to it, and bang away.
Moving on, there are a ton of features I can mention in my Fleshlight Universal Launch review. First and foremost, the unit uses the same grip style as the Quickshot Launch. There are two wing-like handles that can help you position yourself and get a full experience. Then, you'll see the controls on the right-hand grip. There's a power/pause button along with a stroke speed control. You can use that speed control to go all the way up to an impressive 250 strokes per minute.
Moreover, you'll also see some buttons on the left handle. One is a stroke length control and the other sets the stroke position. That pretty much allows you to customize the stroking action to your needs. You can get full-length strokes but you can also tell this baby to only stimulate the base of your shaft or the head. Easy, right?
What's in the Box?
Now onto the most ridiculous part of my Fleshlight Universal Launch review. When the unit arrived at my door, I just couldn't help it and I burst out laughing. Trust me, the cardboard shipping box it arrived in is so damn large that you will surely get some weird looks from the neighbors.
Still, during my unboxing, everything was neatly packed and the box contains everything you need to make this thing work. That includes the Universal Launch unit, a wide mount, a magnetic mount, and a smartphone mount.
If you're a wank aficionado, the smartphone mount is a fantastic addition since it allows you to watch all the action unfold right in front of you. The best thing is that the phone mount is placed at an angle so that you can't accidentally blast your sauce all over your new iPhone. What's more, you'll get a charging adapter, quick start guide, and an instruction manual.
As mentioned, the sleeve is not included so you will need to buy one. If you already have a vast collection of strokers, you can probably use most of them without needing to spend extra money on a Fleshlight sleeve.
Features
Body-safe materials: Silicone, ABS, PC
14-inch total length (15.2-inch with cell phone mount), 11.5-inch height, 7.5-inch width
Weight: 3.2 lbs
Stroke length: up to 2.5 inch
Stroke speed: up to 250 per minute
Battery time: 60 minutes
Universal cell phone mount
Fits Fleshlight Go, Ice, Turbo, STU, Original, Sex in a Can, Vibro, and other Fleshlight models including the Fleshlight Girls and Fleshlight Boys series.
3 stroke positions: base, shaft, tip
Look and Feel
Honestly, I'm a big fan of the Star Wars laser gun look that comes with handles and buttons so I can fire away all night long. The unit is definitely big and bulky. Still, that's to be expected with almost any sort of automatic stroker out there.
What's neat here is that the Universal Launch is not too heavy and it has a dang smooth feel. It's finished in both matte and glossy black and the shape is very ergonomic. The handles and buttons fit my body perfectly and I can even use it with one hand. Unfortunately, the glossy black color is kind of a letdown here since it can scratch, smudge, and pick up dust easily.
How Does It Actually Work?
Well, the whole concept could seem kind of bizarre when you first encounter it. The Universal Launch has a ratcheting buckle system and a strap. If you're worried about strapping your cock in, don't fear. You merely need to pop your sleeve into it and tighten the strap in order to secure it. The system is super reliable and it will keep the sleeve in place without any setbacks. Even better, allows you to make quick adjustments on the fly. I was able to tighten it for more pressure or even swap out the sleeve with lubed-up hands and it didn't distract me from my wank.
Again, the button placement is intuitive and there are plenty of options you can experiment with. However, you won't get any interactive features such as remote control, long-distance play, or funscripts.
💡 Pro Tip: This toy is not waterproof, so you should never get it wet. On the plus side, it doesn't require much cleaning since all of your nut butter will hopefully go inside the sleeve and you will need to clean that separately. As for the unit, the easiest way to keep it clean is to use a soft damp cloth.
Power and Noise
While there is a lot to like about this automatic masturbator, I noticed some things I didn't like in this Fleshlight Universal Launch review. Namely, the unit takes several hours to charge and the battery time is only 60 minutes. If you want a long-ass masturbation session, you should use it with the adapter plugged in so that you can get infinite strokes.
Personally, this thing made me cum in minutes so the shorter battery life wasn't such a problem. Nevertheless, having to charge it for several hours could be frustrating. What's more, you should realize that the Universal Launch is not the stealthiest toy out there. It makes quite a lot of noise in my room but the volume is equivalent to a normal speaking voice and you can hear it through a closed door.
It's Turbo Time!
How did the Universal Launch feel when I actually stuck my dick inside it? Well, the stroke length is approximately 2.5 inches on the maximum setting. It's not super long and I found the movements a bit too shallow on my 8-inch baby bazooka. Add another 2 inches to the stroke length and it would be perfect. That's not to say that the movements aren't stimulating, but the stroke length is just not enough to milk my whole cock up and down. Of course, this isn't the unit's fault and I have yet to find a masturbator that can automatically stroke big dicks from the base all the way to the tip.
Either way, the settings made me forget all about the stroke length. There are lots of options to explore here, but my favorites are actually some of the shorter settings combined with the base, shaft, and tip positions. The shaft and tip positions will give you the most intense experience, especially if you're brave enough to try some of the highest speeds.
Now, if you want to pump your chump at the max speed of 250 strokes per minute, you should realize that this equals to 4 strokes per second, which is just superhuman! How long could you last?
✍️ Richard Recommends: Don't be afraid to experiment with all kinds of sleeves. You can use vaginas, buttholes, tight throats, and various other types of compatible masturbators to tailor the action to your preferences!
Pros
You can use most of your Fleshlight toys with it
It fits third-party sleeves
The controls are super intuitive
Cons
No interactive features
Long charging time
Glossy plastic gets scratched easily
Fleshlight Universal Launch Review: Blast Off!
To sum up my Fleshlight Universal Launch review, I can safely say that while this baby is pretty expensive, it offers a ton of awesome wanking action. And since you can use it with Fleshlights and third-party sleeves, it can pretty much deliver any type of action that you've always dreamed of. You can turn it into a juicy deepthroat blowjob machine, a super-soaked pussy, or a virgin tight butthole and use super fast stroking speeds to fully empty your balls. If you're looking for the ultimate stroking machine, the Universal Launch should definitely be one of your top choices!
⚠️ Disclaimer: Our articles contain affiliate links. If you like our content and wish to support our work, consider purchasing your new sex toys through our links. For each purchase through our links, we receive a small commission but at no extra cost to you.
| | |
| --- | --- |
| 👉 Name: | Fleshlight Universal Launch |
| ⚙️ Features: | Multiple stroke positions, Multiple stroke lengths, High speeds, Fits most Fleshlight sleeves |
| 📁 Type: | Blowjob machine |
| 🛠️ Materials: | ABS, Silicone, Polycarbonate |
It combines the best features of the original and Quickshot Launch into one easy-to-use package!
4
Fantastic balance between slow and fast speeds (plus that stroke position control is freaking awesome!)
5
Perfect for Fleshlight die-hards: you can use a ton of different Fleshlight sleeves and most of them will fit!
5
The smartphone mount is cool and useful, but there are no remote control or interactive options.
3
Editor's Pick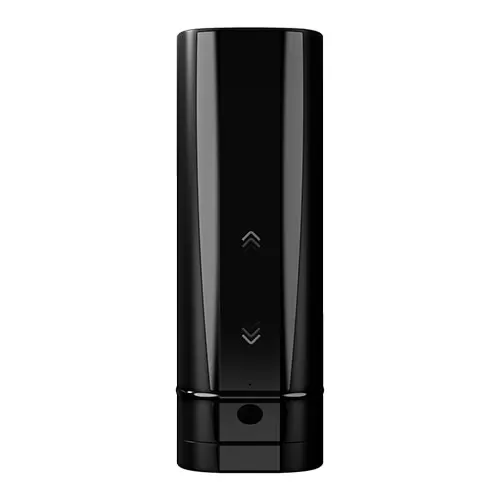 Kiiroo Onyx+
⚙️ Special features:
140 strokes per minute
⚡ Power source:
Rechargeable
Use "PMN" Code And Get 10% OFF On All Orders Over $69
Use "PMN" Code And Get 10% OFF On All Orders Over $69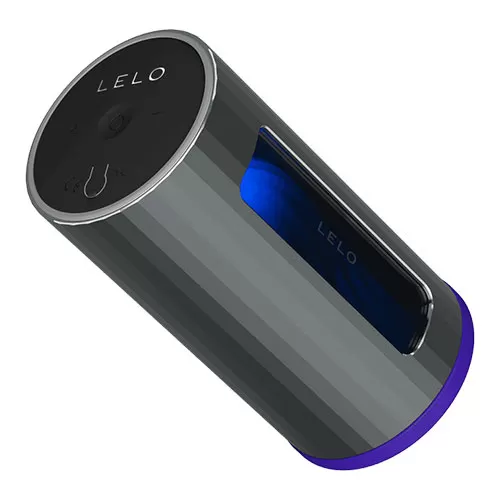 Lelo F1s V2
⚙️ Special features:
100% waterproof
⚡ Power source:
Rechargeable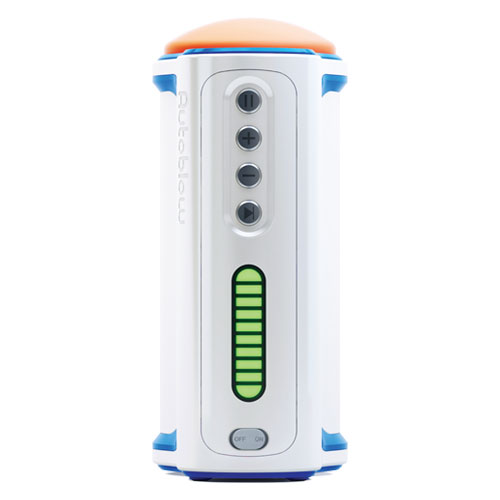 Autoblow A.I. +
⚙️ Special features:
Powered by artificial intelligence
⚡ Power source:
Plug it into any electrical outlet