Aug/02/2022
Last Update: June 26, 2023
912
7 min read
Kiiroo Onyx+ Review: The Most Powerful Automatic Masturbator Ever?!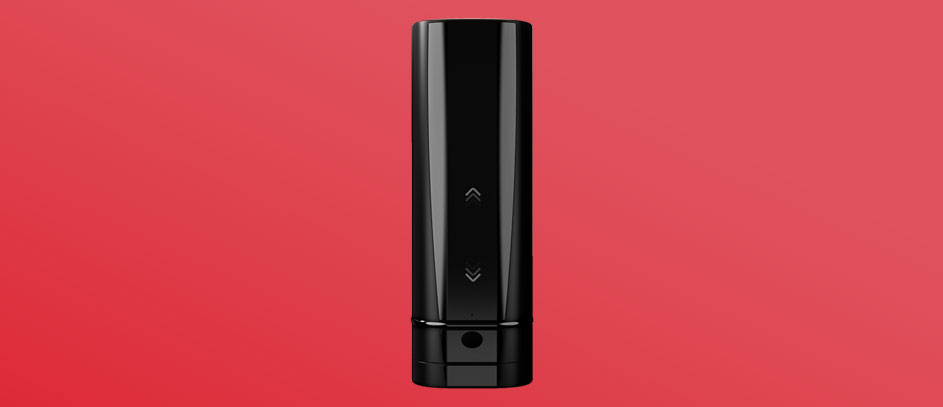 Do you remember when you binged on Breaking Bad for the first time and you couldn't stop watching it for hours and hours? That's exactly how I felt when I first stuck my cock inside the Kiiroo Onyx+ interactive masturbator! Seriously, this bad boy delivers such intense stroking action that I couldn't keep my dick out until my balls were fully empty and I was all out of Walter White… But seriously, the Onyx+'s main selling point to me by far was the unique rotating motor that stimulates the up-down motions of real sex and sends me into an orgasmic trance every time I use it. Who needs a real pussy anyway? Well, check out my Kiiroo Onyx+ review to learn all about my experiences with this next-gen masturbator!
🔥 Exciting news, everyone!: Kiiroo Onyx+ just got an amazing upgrade! It's now compatible with the mind-blowing FeelMe AI app. Imagine turning any adult content online into an interactive experience! Don't miss out! Click here to dive into a world of pleasure-filled possibilities! Let the adventure begin!
Kiiroo Onyx+ Review: Tighter Than a Nun's Asshole!
You probably know that an onyx is a black semi-precious rock that looks as sexy as it sounds. The same is true for the Kiiroo Onyx+ automatic masturbator. I'll get straight to the point: it's one of the sleekest and most elegant male sex toys ever. Also, it already has a stellar reputation of being one of the top-selling cock toys out there, so I just jumped at the chance to test it and use my hard schlong to inspect what all the fuss is all about.
And if you don't know anything about Kiiroo, this Dutch sex toy company is basically a leader in interactive app-enabled sex toys and teledildonics. Scarlett and I have already reviewed some of their toys in the past, and they never fail to make us cream like we're a couple of horny monkeys. So what is the Onyx+ and how can you use it on your own or with a partner for some unforgettable orgasms?
First Impressions of the Kiiroo Onyx+
When I started my Kiiroo Onyx+ review, I already knew that this little devil comes packed with many features and a variety of different ways in which you can explore them. Like most Kiiroo toys, the Onyx+ gives you the option to use it manually on your own while milking your goober. However, it also lets you sync it to the FeelConnect app for naughty remote-controlled fun and heaps of interactivity. Plus, if your partner has a second Kiiroo toy, you can link them together for epic long-distance sex.
So in terms of a first impression, I already knew that this toy was going to deliver a lot of goods for the money. Moreover, I think you can already guess that it's versatile enough for all sorts of naughty adventures.
Check our Onyx+ 360 Video on Youtube
Unstoppable Semen Collector
It's worth mentioning that the Onyx+ is an upgrade over the previous Onyx 2 model. It comes with some much-needed improvements compared to its predecessor. That includes improved grip performance as well as 10 super intense contracting rings. These magic rings will stroke your dick just like the real deal but without being too tight or choking it to death.
Even better, compared to the Onyx 2, the Onyx+ has a glossy soft touch finish. The whole thing is packed inside a discreet case that will remind you more of a Bluetooth speaker rather than a tight and unstoppable semen collector. Oh, and did I mention that this thing can stroke your cock at up to 140 rpm?
Yup, you'll get a range of slow or sensual and super fast speeds to choose from! All of it will feel incredibly realistic due to the continuous up-down contractions. To me, they felt like I was sticking my love rocket inside a wet pussy that's just about to blow! But, there are so many different settings to be discovered here and the Onyx+ will also mimic the sensations of oral and anal sex. Bottoms up!
Top Features of the Kiiroo Onyx+
10 internal contracting rings for realistic stroking action.
The removable sleeve is made from TPE.
Remote control via Bluetooth.
Interactive masturbation experience.
Extremely quiet operation.
You can sync the Onyx+ to VR porn, 3D sex games, regular 2D porn, as well as real-time sexy cam shows.
You can connect it to female sex toys and enjoy awesome long-distance fun.
Unstoppable Semen Collector
The Sleeve
One of my favorite things about this toy is the removable sleeve. It's a RealFeel sleeve that is made of TPE. This material is body safe and super realistic, but the sleeve design on the Onyx+ is actually quite different from any other products. The sleeve is white with ribbed textures on the inside, and it sort of resembles a big condom when you remove it from the case. To me, it feels a lot softer compared to other sleeves and I genuinely enjoyed all the bumps along the shaft.
How Does it Work?
Another awesome feature I genuinely enjoyed during this Kiiroo Onyx+ review is the nearly silent operation of this male masturbator. Somehow, they've managed to keep the motor powerful enough but lower the noise. This is actually not that common for automatic masturbators since most of them make a lot of noise, but using the Onyx+ was as quiet as it gets. This may be due to the newly designed motor that wasn't available in the older Onyx 2. Either way, you'll get 10 rings that work together to create an incredibly realistic sensation of vaginal, oral, or anal sex depending on the setting you choose.
Manual Mode
There are a total of five different manual modes and you can access them via the convenient LED buttons on the side of the stroker. These modes don't require you to connect to Bluetooth, so they're a good solution if you're in a rush. You can choose from Manual, Full Stroke, Power Up, Handjob, and Storm modes. Plus, there's a small touchpad on the side that enables you to adjust the intensity, and it's a really handy option to have if you want to adjust the settings on the fly.
Bluetooth Mode
Of course, to explore the full capabilities of the Onyx+, you'll have to pair it up with Kiiroo's FeelConnect app via Bluetooth. It only took me a few minutes to sync the toy to my phone and after that, I started to explore some of the high-tech functions. For example, I connected my Onyx+ to Scarlett's Pearl2 vibrator and we were able to control each other's toys with only a handful of easy gestures. Granted, we're not in a long-distance relationship and we had to try this at home, but it was still kinky nonetheless and we really had a blast (in more ways than one!).
However, if you're not looking for a long-distance toy, I can tell you that the Onyx+ truly shines during interactive videos, VR porn, and even cam shows. You can connect the Onyx+ to Kiiroo's FeelPornstars site, which has a massive library of immersive interactive videos. When you connect the Onyx+ to a hot video of your choice, the internal rings will start to mirror the movements in the videos.
What I loved here is that the constriction rings combined with the strong motor gave me some of the most intense interactive experiences ever. The constriction rings can move and replicate all the action in the videos, whether it's a slow and sensual sucking or a hardcore fucking. Even better, the FeelPornstars site is packed with content featuring premium pornstars, so you can actually get some idea of what it feels like to have sex with your favorite performer.
Testing the Onyx+ In Action
As I said, Scarlett and I have tested other Kiiroo toys in the past and they definitely live up to the hype. My favorite thing about the Onyx+ is its wide range of features that allow you to experiment on your own, explore some remote-control fetishes with your partner, or even make each other cum even if you're miles away. One of the things I didn't like was the long charge cycle (4 to 6 hours) and a maximum usage time of just one hour. Of course, I doubt anyone's gonna last over an hour in this thing since it feels so freakin' tight and super realistic, but it's definitely worth mentioning.
Another thing that I noticed is that the sleeve is a bit too short for my size. It has a maximum insertable length of 6.5 inches which left me just a few inches short of being able to unload balls deep into this thing. One thing to note here is that the manufacturer recommends an optimal penis girth of 1.5 to 1.7 inches, so it's probably smarter to measure your junk before you pull the trigger.
What I Liked
Incredible contractions and up/down motions.
Flawless interactive play.
It's super quiet!
What I Didn't Enjoy
It takes a long time to charge.
Not fully waterproof.
It's a bit tricky to open the inner ring and remove the sleeve for cleaning.
Summary
Honestly, I couldn't hold my load the first couple of times I used the Onyx+ and it always led me towards a thunderous orgasm. It took some practice until I got used to the incredibly realistic sensations of this masturbator, and that's actually a good thing because it improved my stamina in bed. On top of all that, it's a super versatile sex toy that offers a lot of bang for your buck (pun intended). So stick your dick inside it today and you'll feel like a true stud!
⚠️ Disclaimer: Our articles contain affiliate links. If you like our content and wish to support our work, consider purchasing your new sex toys through our links. For each purchase through our links, we receive a small commission but at no extra cost to you.
| | |
| --- | --- |
| 👉 Name: | Kiiroo Onyx+ |
| ⚙️ Features: | Realistic Contractions With Constricting Rings, Interactive Content, App-Controlled, Long-Distance Play |
| 📁 Type: | Interactive masturbator |
| 🛠️ Materials: | ABS, TPE |
Constricting Rings (The stroking sensations feel better than most other masturbators!)
5
Quiet Operation (You'll definitely run into some problems if your masturbator is louder than a lawn mower…)
5
App-control (The wireless controls are intuitive and the app is super fun to use!)
4
Advanced Interactivity (I spent hours fucking my cock to some truly epic VR videos!)
5
Editor's Pick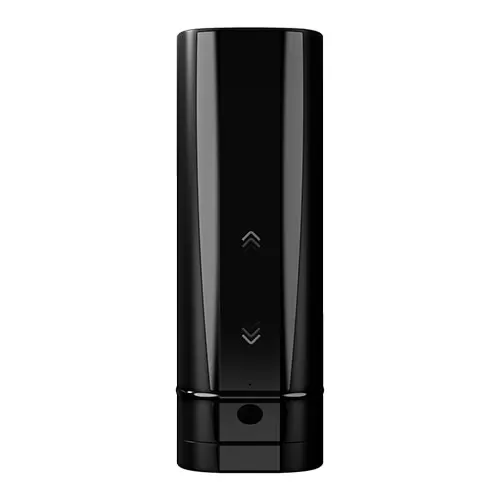 Kiiroo Onyx+
⚙️ Special features:
140 strokes per minute
⚡ Power source:
Rechargeable
Use "PMN" Code And Get 10% OFF On All Orders Over $69
Use "PMN" Code And Get 10% OFF On All Orders Over $69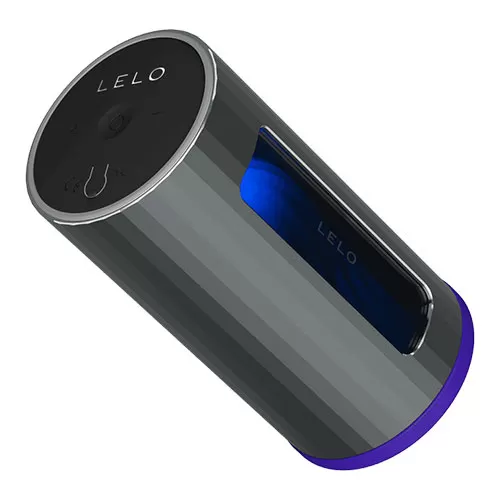 Lelo F1s V2
⚙️ Special features:
100% waterproof
⚡ Power source:
Rechargeable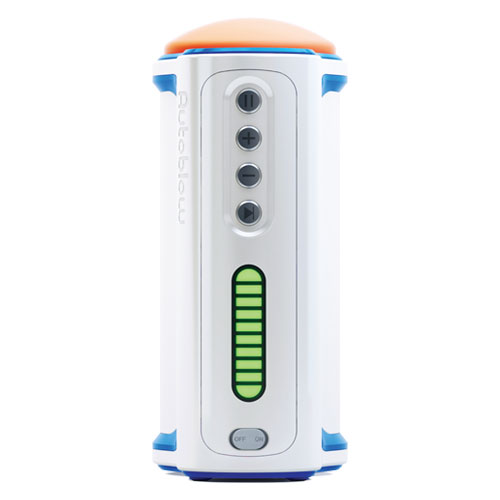 Autoblow A.I. +
⚙️ Special features:
Powered by artificial intelligence
⚡ Power source:
Plug it into any electrical outlet