Jul/04/2022
Last Update: June 26, 2023
974
14 min read
Best Inflatable Dildos In 2023: Pump It Up!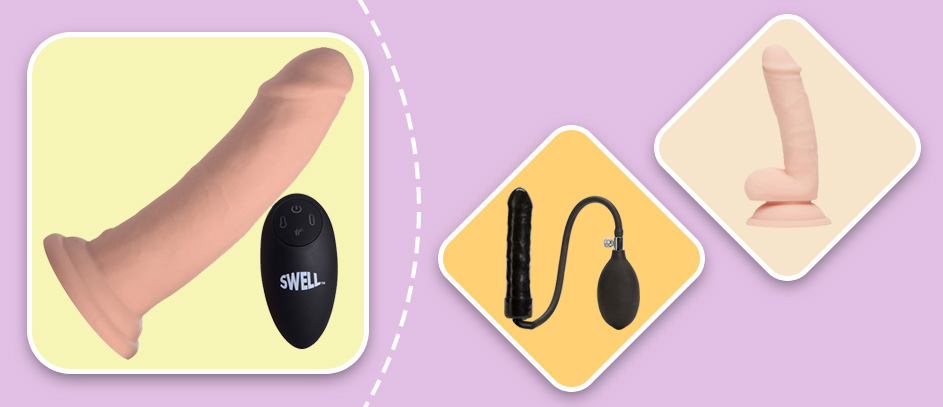 Some girls want pretty flowers, others want cute and pink balloons, but what I really need are a couple of 12-inch black inflatable dildos to spread my ass out wide and make me feel like I'm gonna burst!
Why do you need a pump-up dildo? Well, picture a huge dick that grows bigger and thicker while it's inside you. Now, imagine that cock stretching out your holes to the max and pushing you way past your limits just when you're about to… Mmm hmmm!!! Ready to see for yourself and give it a pump?
Top 10 Inflatable Dildos in 2023
If you need something that can actually double in size while you're fucking your tight holes deeper and deeper, pump-up dongs are the ultimate answer! They'll put all your other dildos to shame!!! However, my #1 rule for these toys is to never buy them without being fully aware of certain warning signs. If you don't want to get disappointed, ripped off, or if you just need to have a brutal orgasm straight away, take a look at some of my favorite inflatable dildos that I've tested recently!
Inflatable Dildos: Get Pumped!
"A party isn't a party until you add inflatable dildos!"
Honey, if you prefer to play by your own rules and you crave a huge monster that grows bigger and bigger as it inflates your tight cunt or asshole, pump-up dildos will make you gasp for air and cum like you mean it! If you're like me and you live by the "bigger is always better" motto, these dildos will literally overfill your holes. They'll stretch you out until you're comatose!
Yet, I can already read your mind: "Scarlett, why the heck would you even want to inflate a dildo while it's inside you? Is that even safe?!" Well, those are some of the most common misconceptions that haunt many of us. When I first used a pump-up dong, I was worried that the thing would stretch my minnie to the point of no return or outright explode inside me. With time, I learned there's nothing to worry about if you're careful…
Trust me, blow-up dildos became some of my favorite sex toys for all kinds of explorations in my front and rear-end fuckholes! They helped me experiment with so many wild kinks that were constantly itching away at my imagination. Soon enough, my lovers had no clue of the kind of nasty freak they'd invited to their homes!
But seriously, a pump-up dildo can grow to pretty much any size you're craving until it fills up every inch of your clam or tush. That makes it the ideal option for kinky masturbation, pressure play, anal training, BDSM, and so much more. So how does an inflatable dong work? How can you use it safely?
One Pump at a Time
For starters, fake inflatable cocks put you in charge of the pumping. They create an unusual swelling effect that many people enjoy. These inflatable toys look like regular dildos, except you can expand them when you pump air into them. You only need to lube them up, slide them in when you're ready, and pump them up to the desired effect as your hole gets creamier and creamier.
While the market is flooded with all kinds of inflatable dongs, they are usually available in two different designs:
Fully hollow – Some inflatable toys are fully hollow. When you blow them up, the entire shaft will inflate like a balloon. These types will give you the most intense swelling effect. They'll stimulate many of your pleasure nerves with extreme pressure.
Solid core – Some pump-up dildos have a solid core surrounded by a smaller air pocket. This design is easier to use for penetration. But, the combination of air and a solid core can sometimes reduce the swelling effect.
Still not sure how a pump-up dildo can make you feel good? Well, most inflatable cocks are attached to small hand pumps or bulbs via a rubber tube. You can squeeze this pump with your hand to push more air inside your dildo. You can choose the speed that suits you the best and enlarge your fake cock one pump at a time!
Basically, the ability to modify a dildo's size can feel otherworldly since it provides orgasmic stretching sensations. You'll feel tons of unique pressure, and you'll target as many pleasure nerves as possible.
Types of Inflatable Dildos
While you can choose between hollow or solid core pump-up dildos, there are many other types out there. They can suit almost any fetish or kinky fantasy to make you squirt just the way you like it. I've tried them all and I'd recommend most beginners to check out the different types to see what kind of toy would turn them on the most. You'll be able to choose classic types that are manually operated. But, you'll also find next-gen vibrating pump-up dildos with remote controls and other naughty options for long-distance fun.
Handheld Inflatable Dildos
Handheld inflatable dildos are some of the most popular types. You can hold them in your hand and use them for back and forth penetration. Typically, these dildos are made of soft materials like silicone or TPE. They come in all shapes, sizes, and colors.
Also, most of these dildos resemble real cocks, which is just a marvelous sight to behold. Don't you just need to see the look of protruding veins and a delicious cock head to get turned on?! Here, the inflation effect also creates a fantastic visual effect as your fake cock swells up to make you drool for more or tremble in fear!
Suction Cup Inflatable Dildos
The second most popular type is a suction cup dildo. If you prefer hands-free action and you want to stick your dildo onto something while pounding yourself, this will be the best choice. These dildos come with a suction cup at the base. It allows you to affix them onto a flat surface. The base will make the dildo stand tall and proud!
That way, you won't need to hold it in your hands while you're pounding yourself raw. You can jump into various cowgirl or doggie-style positions. Then, take your dildo balls deep, blow it up, and let that sucker blast!
Vibrating Inflatable Dildos
If you want to take things to the next level, a vibrating inflatable dildo will drill your brains out! These naughty devils combine the best of both worlds. They'll give you intense pumping sensations along with strong vibrations.
Usually, inflatable vibrators come with a remote to give you total control over the pulsations. Most of them can vibrate from the tip or the entire shaft. This can put even more pressure on your G-spot as it sends powerful rumbles throughout your entire body. Plus, these types of dildos are awesome tools for male prostate massage or pegging, especially if your little bitch is not obeying your orders!
Inflatable Anal Dildos
What if all of the previous dildos just weren't hardcore enough for ya? If you're a ruthless back alley slut and you love to stretch your shithole out with all kinds of huge objects, an inflatable anal dildo will make your butthole gape like never before!
While you can use regular pump-up dildos for anal sex, getting one that's specially made for your anal-only adventures can ramp up the fun even further. Since your rectum can stretch wider than your vagina, you'll be able to use all kinds of dildo shapes. That includes those shaped like huge black cocks or oversized inflatable butt plugs. Also, you'll find XL dildos and other anal toys with beads or extra textures attached to them.
Plus, some of the most popular inflatable anal plugs and dildos have a rounded shaft. They swell up like a balloon to stretch out your rectum as wide as possible. A lot of kinksters love these wild toys for intense filling sensations, huge orgasms, gaping fetishes, anal training, and so much more.
Other Exciting Types
If you can't find what you're looking for, you can also check out some other types of pump-up dildos. For example, an inflatable strap-on dildo is one of the most extreme toys for lesbian sex or pegging. It works just like a regular strap-on dildo, except you can inflate it to monster size. Now, punish and own your little slave until they plead for mercy!
Another type that I'm really into is a dual-stimulation pumping dildo. This toy can include an attached clit vibrator for dual stimulation. Some of these can even give you a second inflatable toy for intense double penetration.
If that's not enough, a squirting inflatable dildo can make all your jizz fantasies cum true! This type shoots out fake cum to finally give you those delicious monster loads. Plus, I've already mentioned remote-controlled dildos. These options work wonders for long-distance play or hands-free fun. However, if you want the latest and greatest, app-enabled or VR-compatible pump-up dildos are quite rare these days.
Buyer's Guide: Pump Up the Jam!
Earlier on, I mentioned that you should watch out for some things while buying your air-pumping dildo. In the past, these toys were poorly made. Yet, even with so much innovation out there today, there are some examples that I'd never put near my pussy. So let me make it easier for you and show you the best way to buy your dildo.
Is an Inflatable Dildo for You?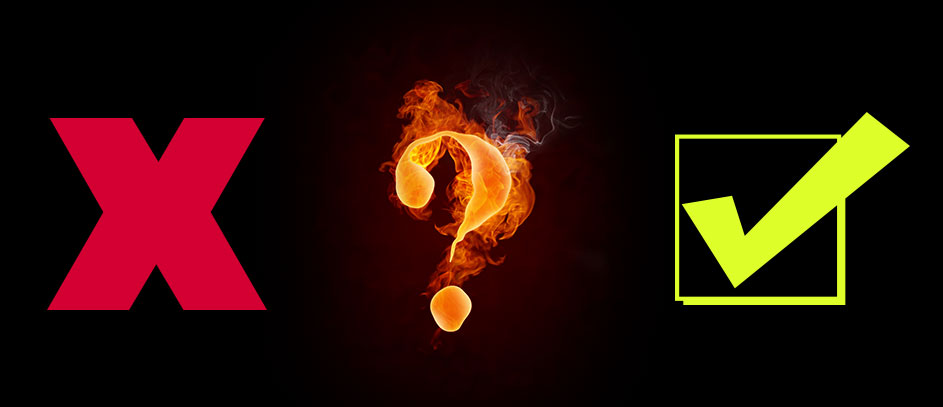 What if you don't always fantasize about a brutal expanding dildo blowing you up like a beach ball and making you gape like a porn slut? Well, these toys aren't only meant for hardcore BDSM acts. Granted, I'm likely to use my dildos for rough sex or anal training. I also love it when Richard takes control of the pumping to dominate my ass. If you're intimidated by all that, you can still use these toys for simple and gentle stimulation and a subtle stretching effect. So get this toy ASAP if you:
Love the look and feel of large toys.
Need a practical and effective toy for anal training.
You're not overly sensitive down there, and you need something intense to jumpstart your orgasm.
You want to experiment and customize the size during penetration each time.
You want to get outright filthy and experiment with extreme penetration, hardcore stretching, and various BDSM fetishes.
What You Need to Look For
From my experience, I know it's easy for your eyes to fool you when you see a humongous rubber cock. Instead of buying a dildo with your eyes first, you need to make it suit your skin type and provide you with everything you need. A high-quality pumping dildo should be made of quality body-safe materials. It should also be easy to clean and store. Here's what you need to inspect when you buy your first inflatable cock:
Materials
Since inflatable dongs are made to stretch, they require special materials. These toys need to flex without suffering damage. That's why you should always opt for high-quality materials.
I'd advise you to skip all the dirt-cheap options out there. For example, some balloon dildos that are made of jelly, PVC, or latex can contain harmful ingredients like parabens or phthalates. They are unsafe for the skin. They can break down quickly. In the worst case, they could even explode. You'll likely encounter PVC and latex materials. While they are generally unsafe, there are some quality options out there now. If you have to get a PVC or latex dildo, make sure it's phthalate-free and read some reviews thoroughly.
Ideally, you should opt for industry-standard silicone. This material is non-porous. It will suit most skin types. Other safe alternatives include TPE or patented skin-like substances created exclusively by reliable sex toy brands.
Size
Since these magnificent toys provide heaps of flexibility and can double in size, you won't have to worry too much about the initial measurements. My best tip for you is to pick a size that you're familiar with. Some of the initial insertable lengths may seem small (4 to 5 inches), but they can grow to 11 or more inches once pumped.
When you start pumping, you can pretty much decide on a comfortable size. The same applies to girth. Most average dildos will give you a circumference from 3 to 5 inches. You can stretch that out to a whopping 9 inches or over! So think about your preferred size and be prepared to experiment once you get your new toy.
Don't Forget the Hand Pump
The pumping mechanism can make or break your toy. It determines how much your toy will swell as well as how easy it will be to use. The system should always have a quality tube going towards the pump. Also, the quick release valve needs to work flawlessly.
If one or two of those components fails, your toy could deflate quickly or simply not work as intended. There's no real way to know this until you try your dildo out. Still, you can check out some user reviews to see what others thought of the air bulb and the swelling effect.
Shape
The shape will determine how your dildo feels once it's inside of you. You can pick a curved, straight, or textured shaft. Frankly, straight shafts that are symmetrical on all sides are the perfect system for inflation. They are much more stable when inflated. But, curved or textures shapes will work just as well, except that you might not be able to use them in certain flexible positions.
Dos
Get a toy from a reliable manufacturer and make sure it uses skin-safe materials.
Inspect the features to see if they tick all the right boxes. You can choose vibration features, a suction cup, remote control, etc.
Look at the initial size and the maximum size to know what to expect.
Don'ts
Avoid unsafe materials like jelly. If you want a PVC dildo, read through some reviews thoroughly to see if your toy is safe.
Always buy the correct lube type for your pumping dildo. If you use the wrong type (e.g., silicone lube for silicone dildos), you can damage the material and make it unsafe to use.
Using, Cleaning, and Storing Your Inflatable Dildos
While the whole point is to stick your dildo deep inside and pump it up until you can't handle the pressure anymore, you'll need some training first, missy! My tip is to use more lube than usual. Then, gently slide your dildo in once you're horny enough and squeeze the hand pump softly. When you inflate it one pump at a time, you'll feel all sorts of unique tingles. You'll even be able to move your dildo back and forth to penetrate yourself until you cream!
Safety First
The most important thing you should do is to test your dildo before you push it in. You can simply hold it in your hand and blow it up to the maximum size to see if it works as intended. Then, inspect it for any defects.
What's more, when you get your dildo in there nice and deep, try not to inflate it to the max straight away. The goal is to play around. Try to squeeze the pump gradually to get accustomed to all of the unusual sensations. Also, remember that you'll need to deflate the dildo before you take it out. To do this, simply release the pressure valve and let the air flow out.
Cleaning Your Blow-up Dildo
Once deflated, you should clean your dildo thoroughly. This could take a bit longer compared to regular dildos, but the method is the same. Simply run it under the tap or soak it and clean it with mild soap. Try not to stretch your dildo while cleaning it to avoid tears or damage. After that, you'll need to leave your dildo to dry for several hours before you can use it again. When you're ready for the second round, inflate the dildo before inserting it to see if it's safe to use.
Inflatable Dildos Industry Overview
Pumping dildos are relatively new on the adult toy market, and they were invented a few decades ago. Of course, they were inspired by standard dildos, and even if we don't know who invented them, you have to respect the brilliant mind who first got the idea to pump up a dildo with air!
Seriously, this type of fake dong combines the best of both worlds, and it is one of the finest examples of the evolution of dildos (which you can check out in my previous articles). But, as I said, these toys were not made well until a couple of years ago. They used poor materials that were prone to breaking, and they just didn't feel good. Luckily, if you follow my tips, you won't have to worry about that today.
Lots of brands make high-quality inflatable dongs that you'll enjoy for years to cum. Some of the names that are truly pushing the limits today are Lovehoney, Fetish Fantasy, Doc Johnson, Loving Joy, and Cock Locker. Moreover, the sex toy industry is developing rapidly, which means that new innovations are right around the corner.
Could we get an AI-powered inflatable dildo that uses all sorts of next-gen tech to make us squirt hands-free? What about automatic pumps, VR-syncing, smart controls, and more? Whether the future is a long way away or not, I'm not going to wait any longer until I lube up and spread my asshole out with a huge BBC inflatable dildo! And so should you! So get your inflatable dildo today and pump up the jam!
⚠️ Disclaimer: Our articles contain affiliate links. If you like our content and wish to support our work, consider purchasing your new sex toys through our links. For each purchase through our links, we receive a small commission but at no extra cost to you.
FAQ
A blow-up dildo should create strong pressure inside you after inflation. It could hurt a bit if you inflate it to the max. Some people love inflatable dildos for this feeling alone because they create a unique mix of pleasure, pressure, and pain. However, if you pump up your dildo and the stretching sensation doesn't feel good, deflate it. Try only a mild flex to get used to the sensation.
Yes. This is a common beginner mistake, and a lot of people are tempted to pump their toy past their limit when first using it. It's better to take it slowly at first and only try one or two pumps to see how it feels. If you over-pump it, you might feel some discomfort. Additionally, most dildos will come with instructions that tell you exactly how much you can inflate them. If you overdo it, your dildo could pop.
If you follow the tips I've described in the article, the chances of this happening are highly unlikely. However, if you over-pump it, the dildo could explode. Fortunately, there are no big health risks here. You'll only feel a quick shift in pressure. While it might ruin the mood, it will not harm your vagina or anus.
Don't even try it! If you notice any rips or tears on your dildo or if it breaks, don't try to fix it with adhesives. This is highly unsafe, and you'd be better off buying a new blow-up dildo.
If you love monster dildos and you're experienced enough to take them, go for it! In my experience, there is nothing wrong with using regular or inflatable brutal dildos, and there won't be any risks if you use them correctly.
Contrary to popular belief, it will not. Your asshole or vagina can feel looser after your session, but they will quickly revert back to normal. The muscles in your genitals are incredibly strong, and there is no way to stretch them permanently if you use an inflatable dildo.