Jul/04/2022
Last Update: June 26, 2023
955
23 min read
Best Vibrating Panties In 2023 To Wear On The DL For Huge Orgasms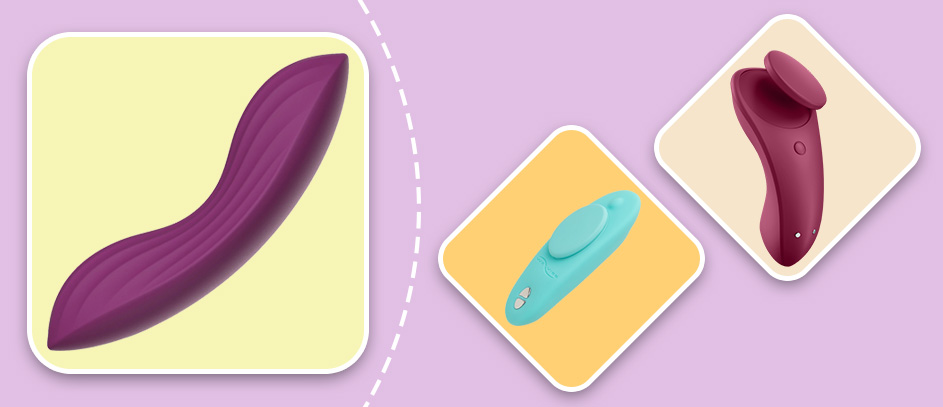 If you've always thought that using sexy vibrating panties on your own or with your partner was so freaking hot, you're definitely not alone! Whether you want to use vibrating underwear for solo or coupled fun at home or you wanna wear them for electrifying public orgasms, they are some of the hottest and most explosive sex toys. The hardest part? You'll need to pick the sexiest, most intense, and most discreet pair for insanely hot remote-controlled orgasms!
Top 10 Vibrating Panties in 2023
There's always a huge smile on my face whenever I put on my vibrating panties. I've tried them everywhere: my office, the gym, Starbucks, house parties and bars, movie theaters, you name it! I've literally painted the town with my cum! But honestly, there are thousands of these things including cheap AF knockoffs to investment-level works of art. So which ones are the best?
Well, if your clam is itching (in a good way) and you desperately need to scratch that shit, I'm gonna show you a few models that put all others to shame. I ranked my top 10 sexiest vibrating panties based on their materials, design, noise, and kinky remote control options!
Vibrating Panties: The Basics
Who said sex toys had to stay hidden under your bed or in a torture chest full of anal dildos and ball gags?
Well, panties are the backbone of any girl's wardrobe but there's a special kind of hierarchy to most of our underwear collections. You know… we have period panties as well as daily wearers that we always take to work. Not to mention those fuck me panties that we put on when we know we're gonna get laid. But with panty vibrators, you could be wearing a comfy summer dress or skinny jeans and no one would know that you're about to have the biggest, deepest rumbling orgasm in plain sight!
That's exactly why panty vibrators could be some of your hottest toys! No one would have any idea, but you could get off anywhere and anytime you desire. Seriously, walking around with a vibrating thong stashed between my ass cheeks is my juiciest secret. But, I sometimes struggle to keep it. They make me so horny that I want to get on all fours and beg for more right in front of everyone. Not a bad way to cheer up during a grocery run or a boring corporate meeting, right? Well, now you know that your office receptionist's "Tourette's syndrome" is really just a pair of vibrating panties in disguise.
Pull Up Your Big Girl Panties and Just Do It!
We all know that our wardrobes express our individuality. I can wear a chic suit and feel like a successful businesswoman. But, I can also put on a pair of sexy vibrating undies. Then, I become a horny orgasm queen who can get off wherever and whenever. In that case, my fashion choices reveal it all. I'm a horny pervert and I'm proud!
Luckily for us, panty vibrators have gone through a lot of positive changes. Yup, it's no longer about those cheesy, cheap, and terribly made panties. Really, those things used to feel like a pair of diapers and they would fall apart as soon as you'd put them on. A few years ago, the choices were quite miserable! But baby, it's the digital era and vibrating panties have gone high-tech! And I won't lie to you… I'm loving my 21-century vibrating underwear with sexy looks and updated next-gen features.
Basically, I can always rely on my vibrating panties. They're the perfect combination of sexy fashion and kinky play! You see, not only do these orgasm machines look hot and feel amazing. They are among the most inconspicuous toys you could buy. Check out some of the naughtiest benefits of vibrating panties:
They are a great choice for first-time sex toys.
You can use vibrating panties during all kinds of unique sexual activities.
They will make your clit feel like it's on fire!
You can use them in the bedroom, around the house, and these vibrating thongs are pretty much some of the best toys for public play.
They're cute as hell!
What You're Missing
Just like a quickie in a public parking garage, a quality pair of buzzing panties can rock your world. Better yet, unlike full-on public fucking, they're fully legal. However, I understand your concerns.
First of all, you have to know what panty vibrators are and what you can or can't actually do with them. Generally, vibrating panties are specifically designed types of underwear that doubles as a sex toy. They help you experiment with low-profile public play without the added risk of a vibrator awkwardly sliding out of your minge just when you're about to climax. Unless you start moaning (and trust me, this will be the biggest challenge), only you will know what's really going on.
Of course, you don't necessarily have to use panty vibrators only for public play. You can wear them in the bedroom for some seriously intense foreplay, hands-free orgasms, and even kinky submission/domination fetishes or forced orgasm play.
For example, I love to wear them during penetration. They're an amazing tool that allows me to get strong multis even after Richard cums all over me. One time, I wore them in the car while Richard was pushing 80 mph down I-95. I got so turned on, I just had to make him stop and suck his cock right there in the middle of the road. Also, we used one of the panties from my list together with a butt plug on the dance floor of a nightclub. I don't think I've ever partied so hard!!!
What Are Panty Vibrators?
Generally, panty vibrating toys are available in various types and in all kinds of sizes and shapes. They also have different attachment mechanisms and all sorts of remote control panty options. Depending on the panty vibrator you choose, you could wear it under your clothes for stealthy orgasms. Also, your partner can even control your stimulation from far away for long distance fun. Yet, as I said, there are so many different choices out there that finding one could be a bit of a turn-off. But don't worry: I'm here to share all my secrets!
The secret? Vibrating panties can tease you with short pulses until you can't handle it anymore. Or, they can give you blasts of high-powered buzzing to get you that throbbing, mind-blowing orgasm.
Moreover, they are some of the newest additions to the sex toy world. Women of all sexual orientations can use them. They don't look like a dick or try to replicate any sensations of real-life penetration. This may be good if you're not into penises or are looking for your first toy. Actually, panty vibrating toys are all about the clitoris. They will send balls of energy throughout your entire body!
Types of Vibrating Panties
"Vibrating panties have tons of naughty uses and offer designs to make you feel sexier than Monica Belluci while making you cum harder than a cock-crazed pornstar getting tag-teamed by a bunch of jacked surfer dudes!"
One of the best ways to find your dream vibrator is to look into the different types to see which ones you might enjoy the most.
Here, it's kind of tricky to categorize panty vibrators because they are all so different. They come with multiple vibrator types as well as various panty designs and materials. However, there are two main categories:
A panty and vibrator combo that includes unique sexy underwear with an opening to allow you to insert any small vibrator. These usually come with an included vibrator, but you can also insert others that fit the opening. Also, the opening could be on the internal or external side of the panties.
A vibrator that clamps or attaches to any kind of underwear. This is convenient because you can wear it with any of your panties from white granny panties to brutally hot leather vibrating thongs. You simply need to attach them, turn the darn thing on, and off you go!
But those are only the basic types. Check out my rundown of the most popular orgasm-inducing vibrating panties:
Remote Control Vibrating Panties
I don't know who to thank, but remote control vibrating underwear is among the best inventions from the sex-tech masterminds so far. Really, they deserve the deepest of blowjobs from their assistant and I will gladly sign up for the position.
Usually, a remote control panty uses rechargeable vibrators that you can configure hands-free. They include a remote controller with several buttons. They allow you or your partner to configure the vibration type. Depending on the toy, you could set the vibration strength, speed, pattern, and several other options. The choices are truly endless here and they only get even more versatile when you look into all sorts of shapes and sizes for your clitoral stimulator.
Bluetooth Vibrating Panties
If you want to kick your remote control panty up a notch, you could try a Bluetooth vibrating panty. These vibrating thongs use the latest tech to sync to a smart device such as a phone or tablet. From there, you can use a vibrating panty with app control to choose the vibrations. This makes it a bit easier to handle the panty vibrator since you don't have to carry a separate remote controller with you.
Additionally, the app will have everything ready for you and you can pair your vibrating thong to several different devices. Meaning, your partner can use their phone to use the vibrating underwear with remote controls in order to tease you and drive you wild. This type is ideal for me because I don't need to use another remote and worry about where I'll lose it next.
Wireless Vibrating Panties
A wireless vibrating panty is perfect for long-distance play. How does a remote control vibrating panty work? Well, you can connect it to an app on your partner's phone. Then, you can turn on your remote control vibrating panties wirelessly from any range. Or, your partner could use your vibrating panty with remote to control your pleasure.
There's another benefit to vibrating panties with remote controllers. They could allow you and your LDR partner to stay wild and intimate even if you're miles away from each other. I tried this once or twice with Richard while he was away on a sailing trip. We used a vibrating panty for long distance fun and he blew my brains out all the way from windy Lake Michigan!
Another thing you'll get with vibrating panties for long distance control is app compatibility. Some vibrating panty toys come with a lot of configurable options. That includes vibration patterns, speeds, or even music syncing capabilities. Plus, the apps can connect your wireless underwear with remote to your partner through video chat or even monitor your orgasms via smart sensors.
Other Common Types
There are many other designs that you could consider. That includes:
Wired vibrators – This design is usually seen on the cheapest models. The vibrator has a cable that runs to the controller. It could be a decent option if you don't want to wear your panties outside, but frankly, I would skip it for an updated wireless version.
Wearable vibrators – This type refers to all kinds of vibrators that are designed to be inserted inside you while you're wearing panties over them. Most commonly, you'll find them in the form of wearable G-spot massagers or anal vibrators. They're ergonomically crafted to stay inside you and move as little as possible. This is a great choice if you're looking for deep penetration and/or external clitoral stimulation.
Vibrating pad – Vibrating pads cover the entire clitoral area. They could look like a foldable maxi pad or have attachments. They are designed to fit into thin-cut or bikini panties and provide maximum stimulation across a larger skin area.
Vibrating butterfly dildo – Now, this is the most intense panty stimulator you could buy. Vibrating butterfly dildos are wearable toys that you can fit underneath your panties. They're shaped like a butterfly and enable you to hit several pleasure spots at once. There's an insertable dildo for your vag, an intense butterfly clit vibrator and it's all controlled remotely.
Vibrating panty toys with strap-on dildo – If you want to strap on a fake cock and use it on your partner, there's no reason why you shouldn't pleasure your juicy love button at the same time. This type allows you to do just that!
What Are Your Panty Vibrators Made Of?
Since panty vibrators are meant to please you externally and since you could potentially wear vibrating thongs for a long time outdoors, they need to be 100% body-safe. That's why they are made of hypoallergenic and non-porous silicone, ABS plastic, or metal.
Overall, those three choices will not limit you because each of them offers something different. For example, silicone has a soft and velvety feel. It will give you deep rumbles. Conversely, ABS plastic or metal is harder and will produce highly focused vibrations. Moreover, those three materials are all high-end and will last a long time. They are easy to clean and maintain. Plus, they feel incredibly pleasant on the skin.
What's more, if you get one with the panties included, make sure you're not allergic to the fabric. I prefer to stick to premium silk or cotton because it's skin safe and it looks and feels sexy.
Functionalities
Look, I know it's confusing to compare and contrast dozens of different panty vibrators, but this can also be the most fun part. Just do your "research" and watch some porn that features your toy!
After all, the whole point is to find something that hits just the right spots to pleasure you or even pushes your pussy to reach even bigger orgasm goals. If you're still unsure which features you want in your vibrator, here's what I usually inspect before buying:
Features to Look Into
Vibration controls – For most girls, 3 to 5 settings will be enough. Still, most panty vibrators will give you more than that. You'll usually get to pick between 8 to 10 or more settings. The kicker here is for those settings to be just right. You'll want a good balance between the high and low settings as well as unique rhythmic vibration modes that you can actually use.
Remote control panty options – The range and the control options are the most important. In the worst case, you could end up with a poorly made controller or simply one that just doesn't work from a few feet away.
Holes for insertion (no, not those holes) – Panties with holes for insertable bullet vibes are a great idea, and you should think about whether you want the vibrator on the top side or the underside. If it's outside, you won't get direct stimulation. If it's placed directly against your clit, the panties will pull it toward you to provide even more pressure.
Attachments – If you opt for the type that you can attach to your vibrating thongs, you should look into any of the straps or clamps that come with it. They should be discrete and comfortable and the mechanism should be high quality.
Extras
If you're getting a state-of-the-art pair of vibrating thongs, it wouldn't hurt to check out what the apps are really like. You could read some reviews on whether they actually work as intended and which vibrating panties with app control are the best. Also, if you prefer to masturbate along to your favorite tunes, you could benefit from music syncing capabilities. Another feature to check out is VR compatibility or toy-syncing options. Some panty vibrating toys by Kiiroo or OhMiBod allow you to link your toy to interactive VR content or to control your partner's devices.
Buyer's Guide: Finding Your Dream Panty Vibrators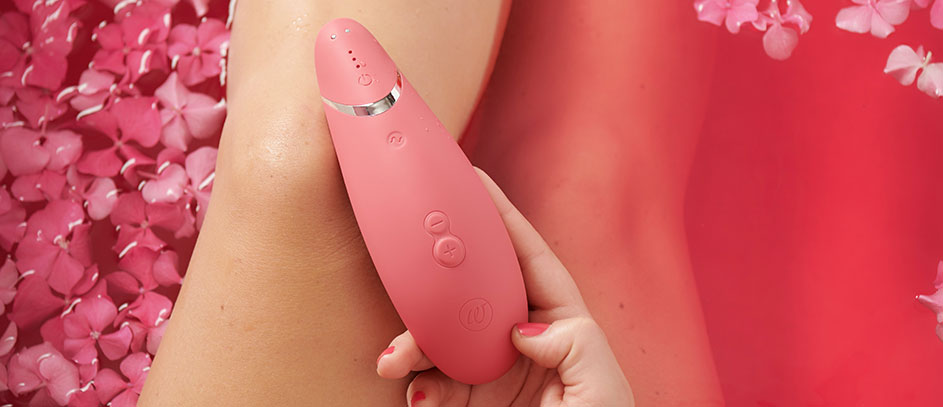 Now, when it comes to your actual purchase, I suggest you come up with a checklist with a few simple guidelines and compare various models before you spend your money.
The last thing you want to do is splurge on the most expensive pair without consulting your beaver. Remember, you're not buying typical underwear, sweetie.
Are They for You?
First, you need to consider your turn-ons, your desires, and your preferred way to reach that sweet, sweet climax. But seriously, you should definitely buy a pair if you:
Need to enjoy the thrill of risky public play.
You need to explore hands-free orgasms and strong vibrations.
Your partner wants to experiment.
You want to get really, really kinky.
If you're bored of constantly buffin' the muffin with your fingers.
Ways to Tell if Your Vibrating Underwear Is Worth It or Not
When I tested the best vibrating underwear, I focused on several different factors. Most of them have to do with the way my panty vibrating toys made me feel. However, some of them also addressed the practical side of wearing, using, and cleaning these things.
Are They Comfortable?
IMO, this is one of the most important factors. After all, the panties need to be comfortable so that you can enjoy them. They shouldn't bunch up or feel awkward, and the vibrator definitely shouldn't slip out. After all, you don't want to be touching your remote control panties all the time to get the vibrator back in place. You need to have enough comfort in order to wear your vibrating thong for a long time.
Are Your Panties Easy to Use?
This is a big one: do you want a complicated remote control panty or one that has a few simple buttons? This will depend on how you actually want to use the toy. If you want to take your remote control panties outside, you may not need a lot of complicated controls. Trust me, this can sometimes feel like you're guiding a torpedo into your pussy instead of switching on a simple vibrator.
For public play, I prefer basic and effective controls that don't require me to fumble around too much. Still, this may not be a big deal if you want your tech-savvy BF to control your orgasm from a distance.
Materials to Consider
Previously, I said that most panty vibrators are made of silicone, ABS plastic, or steel. To me, the best choice for walking around and using your vibrator daily is silicone. This material is the undefeated champion. It fits snugly over the skin and feels incredibly pleasant while staying 100% body-safe.
As mentioned, it's non-porous and it won't collect bacteria or cause allergies. By far, this is your best bet for long-term public wear. Silicone also plays well with vibrations and transfers them correctly while keeping the noise to a minimum. Additionally, remember that the vibrations from silicone toys are more spread out, but that will depend on the design of your vibrator.
Also, you can find precise silicone clit stimulators but if you want something harder, ABS or steel will be a fine choice, too. The thing with these materials is that they're harder and more precise. However, they're not flexible and they're not as comfortable compared to silicone. Still, while silicone would be a better choice for long-term wear, those two materials are a fantastic choice for the bedroom. Their tough appearance is an ideal match for all sorts of kinky play.
How Strong Do You Want It?
Honey, this is all subjective and so much of it will depend on your body. Some vibrators can pulsate against your clit 6,000 times per minute. Even if you think you want the fastest and hardest, that intensity level could be too much for you.
Obviously, the most important feature of these toys is the vibration (duh!). Generally, the lower settings feel like a soft buzz while the strongest vibrations feel like a big and rumbling fizz that sends deep shockwaves outside and inside your body.
The key factor here: the power also determines the noise level and you definitely don't want your crotch to hum like a bee. If you need something extra quiet, the best choice would be a silent vibrator. The easiest way to find out if your vibrator is noisy is to check the loudness ratings and get one that outputs a maximum of 30 to 40 dB. This range will be whisper-quiet.
Powering Options
The power, battery, and charging options are also crucial. You could get a pair of USB-rechargeable or battery-powered panties. While some battery-powered panty vibes are cheaper and feel amazing, I absolutely hate having to buy new batteries all the time.
Some of them require expensive batteries which drain after a couple of uses, so I'd advise you to go for a vibrator with a rechargeable motor instead. Here, you should look into the battery capacity and think about your needs.
For example, most standard vibrators can last up to an hour. With vibrating panty toys, you'll need more than that if you want to wear them for several hours outside. Ideally, I recommend you get a vibrating thong with 3-4 hours of battery life so that you can tease yourself all day!
Size and Shape
Now, your orgasms will pretty much depend on the size and shape of your new panty vibrator. I've tested so many that just didn't fit me and I ended up disappointed. Of course, this is incredibly subjective.
If you need highly precise placement, a butterfly vibrator might be the most accurate. Alternatively, vibrating pads will cover a larger area. Moreover, if you're not satisfied with external stimulation only and if you want an insertable vibrator that massages your clit and pumps your G-spot or your booty from the inside, you should consider the insertable length. And if you just need to keep it simple, a bullet vibe will work wonders, but you need to make sure that it fits properly inside the panties.
Trust me, you definitely don't want to put yourself in a position where you have to constantly pull your remote control panties out of your crotch. Fortunately, if you're getting a vibrator and panty combo, the panties will come in tons of different sizes. You'll get to choose from extra small to XL, double XL, and larger. You'll also encounter one-size-fits-all variants that stretch to your proportions or use cute bowties on the side to wrap your ass up like a cute Xmas present.
How Much Should You Spend?
Look, if a pair of vibrating underwear has an unexplainable cost with no extra features, I just skip them and move on. You should be prepared to spend extra on a quality toy. The most affordable bullet options or basic wearable vibrators could set you back around $20 to $40. But, you'll find most of the types I've mentioned within the $50 to $100 range. If you can spend from $100 to $150 and over, you'll be able to afford a smart panty vibrator with next-gen features like app control.
Again, it's all up to you and your budget, but remember that a high cost doesn't always guarantee quality. It's better to follow all of my previous tips and do your research to make sure that your expensive panty vibrator is truly worth it.
Do's and Don'ts
Do…
Buy your vibrator from a reliable seller or manufacturer.
If you're not sure, check out some user reviews or even read my own to get a first-hand account of your chosen orgasm machine.
Think about how you'll use our vibrating thong and what makes you horny before buying.
Buy the best pair of panty vibrating toys that make you feel the sexiest.
Don't…
Avoid knockoffs and vibrators that are too cheap to be true.
Don't get fooled by higher price tags: they don't always point to high quality.
Don't buy the first pair of panty vibrators you see: follow my advice and my tips first.
Tips on Using, Cleaning, and Storing Your Vibrating Panties
What I love most about vibrating panties is that you can use them for quickies and for long teasing marathons. They are ridiculously simple to use. You only need to figure out the most comfortable placement plus the most stimulating setting for you and you'll be on your way to strong, gushing multis!
Set and Forget
What's fantastic about most panty vibrators is that they have a form-fitting design. These things are pretty much a match made in heaven for your clit! They are anatomically designed to target the exact point where you want to feel the vibrations. This is a huge advantage if you just want to push the toy against you and make yourself cum in minutes without thinking too much. All you have to do is put them on the exact spot on your clit where you want to feel the vibrations and keep them there.
Get Creative
Now, after you put your panties on, you can play around with all sorts of settings. You can switch the speeds or change up the patterns to tease yourself or work your way up to a euphoric orgasm along with tons of other pleasurable sensations. The rest will depend on the features of your toy.
Will you use a remote control panty to order a lunchtime orgasm from your partner? Or will you let your partner control your pleasure from far away? If you're going to use your vibrator at home, you can also experiment with any fantasy that you're into.
So why not let your BF tie you up and render your body motionless while edging you? Who knows, if you're a good girl, he might even give you permission to cum. But if you've been a bad slave, he could stick his cock down your throat and spread your ass out with a big butt plug to force those squirt juices right out of you! Oh, the options!!!
Juicy Lucy
Another thing you shouldn't avoid is lube. It makes everything better, even if you're dripping wet. It's especially important if you want to wear your toy outside. It will eliminate friction and any chafing while ensuring a comfortable fit. If you want to be lubed up all the time while wearing your vibrating undies outdoors, you need to use the correct lube type that won't damage your toy.
For example, if you get a silicone vibrator, use only water-based lube. Other types could damage it. If your toy is made of plastic or steel, you can use other types like silicone or oil lubricants.
How to Clean Your Toy
Since these toys are so specific, I advise you to refer to the user manual. Generally, you can clean most toys with mild soap and warm water. This will depend on the material and the toy's water resistance. If it's not waterproof, you should only wipe it down with a damp cloth. If it's fully waterproof, you can rinse it out under the tap.
Furthermore, don't forget to remove the panties or any additional attachments from your vibrator before cleaning it. Obviously, you'll need to clean those dirty cream-soaked panties, too. Whether you'll do this by popping them in the washing machine or cleaning them by hand will depend on the fabric.
Finally, when you've cleaned your vibrating panties, you should set them out to dry. You should store them only after they are fully dry. You can use the toy's original box, a soft carrying pouch, a bag, or a plastic container.
Industry Overview: History and Future of Vibrating Panties
Previously, I said that vibrating panties are actually some of the newest toys. They have become incredibly popular in the past decade and their designs have truly evolved. Like I said, their early designs were mainly non-functional and cheaply made and we're so lucky that the sex toy industry took the time to develop them properly. Unfortunately, you won't be able to find any info on who actually thought that putting a vibrator inside a pair of panties was a really good idea.
So kudos to that person for being horny enough to experiment! My guess is that they have evolved out of magic wands and other types of external vibrators that felt incredible when used on top of some panties, and that some brilliant orgasm addict out there decided to put the toy in her panties and take an exciting walk. But obviously, panty vibrators are just one type of vibrator and the technology dates back to the 1900s. Modern electrical vibrators were popularized in the 1960s and by the 1990s, they became a common everyday item for everyone to enjoy.
Vibrating Panties of the Future
While we don't have a lot to go on regarding the history of vibrating panties, we can certainly focus on the future. I've already told you about some toys and brands that utilize state-of-the-art technology for digitally-induced orgasms. If you're a techie or if you get off on all kinds of futuristic sex toys, a next-gen panty vibrator will certainly spark your curiosity.
Namely, you can control your vibrator via smartphones, tablets, and smartwatches, but the options go far beyond that. For example, the OhMiBod app gives you kinky cyber features like integrated chat or photo sharing.
Other vibrators like the legendary Vibease can sync the vibrations to dirty audiobooks and some units like the Lightshow by OhMiBod feature LEDs that pulsate along with the vibrations for a real fireworks display. Also, you could get a voice-controlled vibrator like the Jive by We-Vibe. Richard found this to be exceptionally fun when I was reluctant to follow his commands. Another great example is the Lovelife Krush from OhMyBod: it's essentially a smart kegel vibrator that uses virtual sensors to work out your PC muscles and train you for stronger orgasms!
As you can see, all of those brands are leading us into the future. I would focus on them if you're looking for something that looks and works like it came out of a sci-fi fuck-flick. And as far as other brands go, the most famous names are CalExotics, Lovehoney, LELO, Kiiroo, Adam & Eve, Nu Sensuelle, Satisfyer, Vedo, etc. And best of all, I'm sure that the innovation won't stop in the near future. However, if I were you, I wouldn't wait any longer to get your new sexy pair of panty vibrators.
⚠️ Disclaimer: Our articles contain affiliate links. If you like our content and wish to support our work, consider purchasing your new sex toys through our links. For each purchase through our links, we receive a small commission but at no extra cost to you.
FAQ
There are several differences. Regular vibrators are hand-held devices that can have phallic as well as non-phallic shapes. Vibrating panties are some of the smallest vibrator types out there and they're intended for hands-free use. They fit inside your panties or are already fitted in a special pair of panties.
Unlike a vibrator which you can use manually to stimulate sensitive areas and penetrate yourself, vibrating underwear only stimulates your external vaginal area. You can slip them on, push them against you, and sit back to enjoy a massive orgasm!
Absolutely, as long as they're made from quality materials like silicone or ABS plastic. These materials will not cause an allergy or lead to health risks. Still, you need to be aware of your sensitivities before wearing them.
There are no health risks for long term wear and you can pretty much use your vibrating panties for as long as possible until their battery runs out. That includes anywhere from one to six hours or more. Granted, you can wear a vibrating thong all day long without turning it on.
If your vibrating panties are quiet, no one will notice that you're wearing them. You need to know that remote control panties will draw attention if they're loud. Some people love the thought of getting caught while doing dirty things in public while others could get a bit paranoid.
Either way, if you want to wear your remote control panties discreetly or turn them up loud and proud, remember that you can do so without doing anything illegal. However, you might have to take them off at airports or other places that require you to get a body scan before you enter.
That depends. If you're not a fan of clitoral stimulation altogether (i.e. if it feels ticklish or too much for you), you might want to skip the panty vibrator. But, if you're sensitive and you still want to explore vibrations on your clitoris, the best way is to get a vibrator that goes over your remote control panties. That way, the panties will act as a barrier that dulls some of the power and gets you accustomed to this type of stimulation easier.
If possible, remove or reattach them. There will be no health risks if you experience minor discomfort and this will feel similar to any other time that your clothes felt awkward on your skin. The best way to deal with this is to find the best position for your vibrating panties. If they still don't fit, you might have to think about replacing them with another model.