Jun/23/2022
Last Update: June 26, 2023
1247
24 min read
The Best Pocket Pussies in 2023 That Will Leave You Wanting More!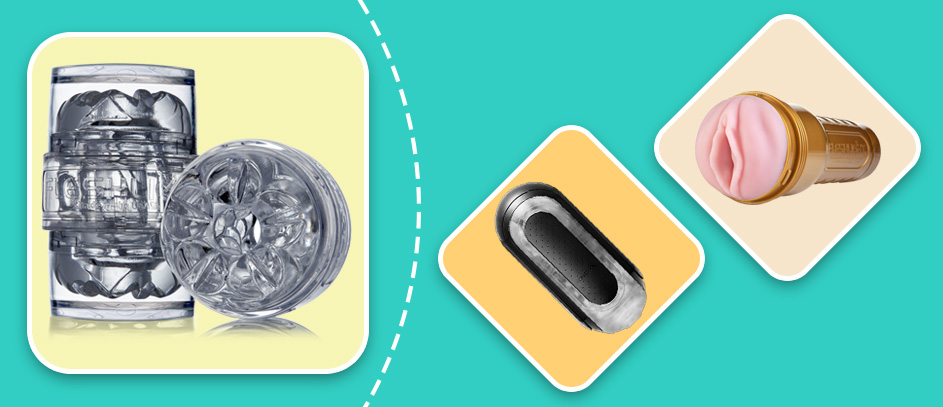 Are you always thinking about watering that sweet flower of love? Alas! The world of men is cursed! It's as if our brains actually belong between our legs and we constantly crave the warm Altar of Venus. Unfortunately, Sargeant Sausage can't invade the pink fortress every single day… But wait! There's another way to devour the forbidden fruit: pocket pussies!
So allow me to share my hard-earned wisdom and teach you all about pocket pussies, realistic vaginas, and all kinds of pussy masturbators to help you find the best portable fuckhole for you. Here we cum!
Top 10 Pocket Pussies to Keep You Busy in 2023
Why do you even need my help when all you have to do is buy a fake vagina and fill it with your nut butter? Well, my pecker has been inside dozens of pocket pussies that felt more like paper shredders than the real thing… After testing hundreds of fake pussies on my own, with my lady, and chatting with countless vagina masturbator enthusiasts, I've made up a list of the best male masturbators in the universe to help you find the perfect hole or two! Check my top 10 pocket pussies in 2023!
Red Hot Pocket Pussies to Blow More Than Just Your Mind
As Mr. Richard Turbo, it's my job to stick my love muscle into the newest pocket vajayjays and test them out by myself or with my belle Scarlett to assist all you horny bros in making the best purchase. Trust me, wasting your money on a poor-quality sex toy is one of the most disappointing experiences ever… However, if you use my advice, you'll buy a compact cock squeezer and get unlimited access to the Phoenix's nest. Plus, besides providing you with legendary, toe-curling semen explosions, these babies can turn you into a true conqueror in the bedroom!
And what about having unlimited access to a pocket vagina that looks and feels exactly like your favorite pornstar's fuckhole? Another thing to remember: a pocket pussy never complains if you cream inside it whenever you please!
Basically, pocket pussies are an age-old concept, and their roots stem all the way back to Ancient Greece when men used to fashion primitive fake vaginas out of – hold up – olive oil and stale bread! It probably didn't smell or feel good, but you get my point.
Obviously, there have been massive advancements in the sex toy industry, and, nowadays, you can find literally any fake vagina that gets your blood pumping. There are just so many choices from Fleshlight, Private Tube, Thrust Pro, Tenga, etc.
However, as I said, you'll need to know what to avoid. Honestly, no one wants to buy a sex toy that fails to meet their desires or never delivers a pleasurable experience. This is just embarrassing and it's a waste of time and money. So before you jump into it, let me teach you how to:
Choose the best type of pocket vag
Find the size that fits you
Use one safely
Correctly clean your pocket vag
What Are Pocket Pussies Anyway?
Basically, a pocket vag is a masturbatory aid (i.e., sex toy) that replicates the look and feel of a real vagina. It's pretty self-explanatory, but there are many, many different types of this toy. And they all have their special traits. What's more, artificial pussies are some of the most popular adult toys for men, and that's mainly due to their price, practicality, and a huge fun factor.
Who wouldn't want to have a soft and tight knob gobbler at their disposal 24/7?! But first, I want to turn your attention to the difference between realistic vagina masturbators, pussy sex dolls, and artificial pussies.
When it comes to pocket fannies, they are designed to be a small, portable toy that you can stick in your pocket (duh!) and take with you on the road. Other toys like Fleshlight masturbators are a bit bulkier and harder to transport.
Compared to a full or half-size sex doll, an artificial pussy will only give you the essentials. That is, you'll get a sweet tight hole that you can use whenever you desire and even bring it with you on business trips, vacations, and even (hopefully not) family gatherings!
Exploring That Wet, Tight Tunnel of Love
Pocket pussies are made out of flexible materials like elastomer or silicone. The material is molded to create a male masturbation sleeve with a tight fit. On the outside, you'll see a carefully designed labia. Inside, the sleeve will contain bumps and textures to make the experience even more real. That's the meat and potatoes explanation to faux pussies. Yet, there's much more to them than your rooster can imagine.
For example, most pussy toys have an organic look and feel. Conversely, others can have a non-realistic look and only provide you with the feeling of a real vajayjay. Also, note that these toys aren't only made in the shape of a vagina. You can find pocket masturbators with oral and anal openings to please any of your sexual urges!
Diving Into Different Types of Artificial Pussies
I always get woozy when I think about what sort of new pocket vagina I'm going to stick my pecker into next. You'll be spoiled for choice here! To make it easier for you, I want to open your eyes to several different types of fake vaginas:
Realistic Pocket Pussies
This is the most basic variant, and it looks and feels incredibly close to a real punani. As I said, it's made of a stretchy material, and it has a texture that simulates the inner walls of your favorite jelly hole. This type can be open or closed-ended, with the latter providing a real feel suction effect.
Moreover, realistic pocket fannies have on-point anatomy. That includes a juicy clit, outer and inner labia, and a tight opening. Dessert is served! Obviously, not all vaginas look the same. That's why you'll get tons of design choices here. Whether you're into small or big pussy lips, tiny or large clits, you'll easily be able to find the vag that looks the hottest to you. What's more, you can also choose from a variety of other aesthetics options. That includes pubic hair, hair shades, and skin colors.
Vibrating Pocket Pussies
Pocket pussies that vibrate can kick the entire experience into the stratosphere. They will give you the feeling of a real clam paired with intense vibrations!
Essentially, they are the same as the previous type, but they contain a special vibrating mechanism. Usually, they have a detachable or built-in bullet vibrator. The vibrator is typically installed at the top of the toy to stimulate the head of your schlong. However, the pulsations are powerful enough to shake up the entire toy and stimulate the whole length of your shaft. Additionally, these toys provide a variety of vibration patterns and speeds, while others even include a remote controller.
Hands-Free Pocket Pussies
Hands-free pocket pussies are enclosed artificial vaginas that you can attach to various surfaces. In most cases, they have a built-in suction cup. You can stick this suction cup onto a flat surface (i.e., wall, floor, etc.) and penetrate it without using your hands. This takes realism to a whole other level because it allows you to simulate real-life sex movements.
Strokers
As I said, not all pocket fannies are made to look realistic. Strokers are not designed to resemble a real beaver from the outside, and they sometimes look like a plastic tube or cup. However, they feel exactly like a real bacon hole on the inside! These toys are a great choice for any guy who wants to stay discrete and conceal his pocket vag in plain sight.
Pornstar Pocket Pussies
This is perhaps the naughtiest type of pocket pussy out there because it is made from actual molds of pornstar vaginas (or assholes)! Just think about your fave pornstar, and you'll probably find a faux pussy made according to her own anatomy. It literally allows you to tap some premium pornstar booty and have life-like sex with Kendra Lust, Tori Black, Christy Mack, and any other bombshell you've always drooled over. Simply watch your favorite adult films starring the performer and bang her balls deep until her pussy or asshole becomes your personal cum bucket!
Mouth or Butthole Types
If you really want to try something new, you could invest in an ass or mouth masturbator. These toys are essentially built in the same way as pocket vajayjays, but they aim to simulate the look and feel of a real butthole or mouth. That way, you can use them to replicate a deep BJ or an intense backdoor pounding. But I know you already want all three holes at once, don't you? There's no shame in buying several different types!
What Are Pocket Pussies Made Of?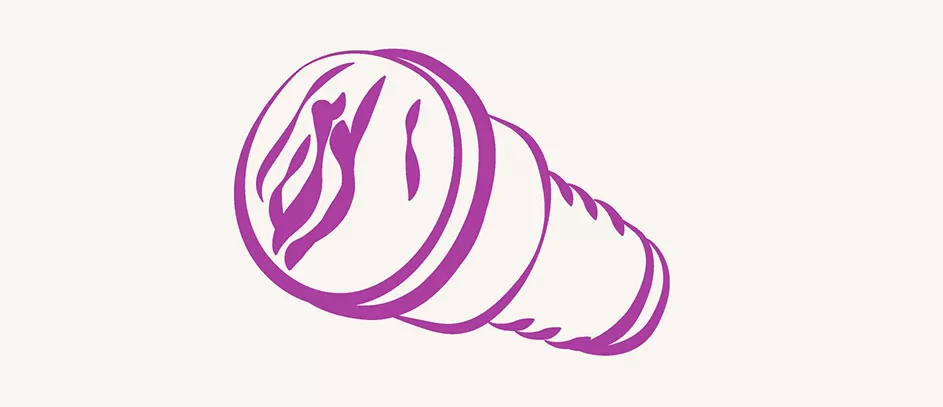 Moving on, not all fake pussies (or all sex toys, for that matter) are made equal. That's why we have to be careful when sticking our dingalings inside! Basically, if your skin touches unsafe materials, you could expose it to harmful chemicals or bacteria that could pose a health hazard. On the other hand, poor-quality materials will simply feel terrible.
For me, the go-to pocket vag materials are TPR and silicone. They are soft and skin-safe. Still, TPE can harbor bacteria, and it requires extra care. Conversely, silicone is the safest material because it's non-porous. It doesn't absorb nasty germs, and this prolongs its lifestyle while making it easy to clean and use.
The compromise here is that silicone feels a pinch stiffer compared to TPE. Also, some toys by Thrust Pro, Private Tube, and Fleshlight use a combination of both materials to create a skin-like feeling. This is also a neat option because it was designed by sex toy masterminds to get you even closer to the feeling of a genuine vajayjay.
As for the materials, there are some toys you should avoid – like a cheap local hooker! Those include any jelly, PVC, or latex faux pussy. These toys are extremely porous, and they also contain a high content of harmful chemicals known as phthalates. Silicone and TPE do not contain phthalates or BPAs that soften the material, and that's why they're your best bet!
The Hottest Features for Your Wiggle Stick
Here's a quick checklist of features you should focus on when buying this toy:
Realistic look – Most faux pussies will come complete with a soft exterior surface that includes lips, clitoris, etc.
Inner texture – Almost every pocket vag will have its own unique texture and pattern. Inside, you could find multiple beads, curves, dots, ribs, nodules, etc. Basically, the texture will stimulate your wang up and down and provide anatomically correct sensations.
Tight enough to choke a horse – One of the reasons we love vaginas so much is that they grip our cocks and squeeze on them until we burst. Fake vaginas are designed to mimic that, and most of them will come with varying degrees of tightness.
Suction – As mentioned, these toys that have a casing or a closed-off end can create an air pocket to give you a suction effect. This increases the tightness and creates lifelike gripping effects during penetration.
Vibration – With vibrating variants, you'll be able to choose from a range of different vibration patterns, speeds, and modes.
Heating – Silicone and TPE toys can be heated in warm water. This is one of my favorite features: it truly feels like you're banning a juicy pink taco!
VR and long-distance – The future of pocket pussies! Some toys are equipped with virtual reality tech that allows you to pair them with VR goggles and experience porn in 3D while syncing your toy to erotic content. Moreover, such toys can also be synced to others that are miles away from you. This can potentially allow you to stay intimate with your LDR partner.
Size Truly Matters
So did those features make you want to squirt your jizz into a nice pussy toy that's tight like a virgin? Hold your horses, horndog! It's time to take your ruler out and measure your erect meat stick! Obviously, it won't do you any good to buy a pocket puss that's too short or too long. You should measure your length and your girth beforehand. Then, look at the total length of the toy's sleeve, the total insertable length, and the girth.
Generally, the average length for a fake vagina is between 3.5 and 9 inches long. Smaller sizes are handy for traveling, and full-sized faux pussies are best for well-endowed hunks. But you'll also need to measure for the right girth. Some full-size toys can stretch to a whopping 8 inches, whereas others can even be too tight to feel pleasurable.
A Newbie's Guide to Buying Pocket Vaginas
"With a pocket pussy, you can chill out, watch porn, and cream away until your boner goes numb!"
So which pocket poontang should you actually buy? If you're still unsure, these are some of the key things to think about:
Portable sleeve masturbators
Fake pussies with a storing case
Textures and additional features
Frankly, I can't tell you which fake vagina to get because it all depends on your preferences and turn-ons. But, I can guide you in the right direction and advise you to focus on the best features that interest you or to simply go for a fake pussy that makes your dick hard whenever you look at it. There's more to it, though.
When I started my love affair with replica vags, I had no clue what I was doing. I mistakenly bought several cheap and flimsy vaginas, fucked them silly once or twice, and off to the trash they went. I've figured it out since then, and now I know exactly how to spend my money on a sophisticated twat. And while I have no idea what your preferences are and what kind of pussy you want to cream into, I can show you how to speed up your search.
Pocket Pussy Checklist
To find the best fake pussy, focus on the following:
Feel – Basically, this is the key factor to think about. Since you won't be able to touch or test it out before buying, you should look into its materials and internal textures to get some idea of how it will feel.
Look ​​- Even though the feel will be the most important, the appearance of a fake pussy could be a decisive factor to you. Personally, I get rock hard when I see a ripe and horny sugar hole, and so looks are a priority to me. So think about whether you want your toy to look like a porn star pussy, anime pussy, a high-tech jizz robot, etc.
Discretion ​​- Do you want more "pocket" and less "pussy" or vice versa? Remember, the need for discretion and secrecy requires a compromise. To me, full-size fake vaginas feel much better, but smaller variants can bring a lot more fun into a boring business trip.
Durability – If you're buying a pocket vagina, you're going to want to use it often and without restraint. Here, the worst factors that can ruin your day are shoddy materials, poor craftsmanship, non-functional features, and inadequate packaging.
Features ​​- Do you want to do all the work on your own or enjoy some extra bells and whistles? Vibration, suction, hands-free, and other options could add bulk to your toy, but they could also provide a lot more fun.
Price ​​- If possible, the price should be the last thing on your mind. Try to invest in a luxury pussy and avoid the cheap options because – let's face it – a good vagina costs a lot. Still, that's not to say you should spend a fortune on your new clam: there are tons of affordable options!
Fake Vagina vs. Real Pussy: The Real Winner?
This epic deathmatch doesn't have a single outcome, and it will all depend on your personal experience. To me, these toys can feel freakishly close to the real deal, but they'll never quite match the intimacy and intensity of real-life sex.
However, it's a worthy compromise because fake vaginas are always ready to take a dicking. You can literally use them in whichever way you want and focus on your own orgasm! That's nearly impossible to do in real life, even if your GF is a superslut.
Even if my bae Scarlett lets me drill and devastate all her holes regularly, I always keep a fake pussy, oral masturbator, and a fake asshole just in case! Even though my toys can't match up Scarlett's cum-hungry holes, they can keep me very, very happy when I'm alone, and they can train me to be better at sex!
Plus, here's the kicker: these toys can't get pregnant if you empty your balls inside them. This obviously makes me feel much safer and more liberated to unload into a tight hole whenever I want.
All in all, only you will be able to tell if your new pocket poon feels the same as a real vagina; but no matter the outcome, a fake pussy will give you one of the best wanking sessions ever!
So Which Pussy Material Is the Best for You?
If you were paying attention, I already said that TPE, silicone, and a blend of the two are the safest materials. So let's break them down in detail to see which one is the best for you.
TPE
The biggest benefit here is that TPE or elastomer feels elastic and soft. It's stretchy, and depending on how it's crafted, it can feel more natural compared to silicone. However, the drawback is that TPE toys are harder to clean. Since they are porous, they can wear out quicker, and you can't sterilize them. Essentially, they can feel more like a real pussy compared to silicone, but they require extra care. Also, TPE is sensitive to heat. Generally, if you want a less expensive toy, a squishier material, and you're willing to dedicate the time to overall maintenance, TPE is the way to go.
Silicone
In my opinion, silicone should be the go-to material for any beginner or advanced sex toy user. Since it's non-porous, silicone is incredibly easy to maintain, and while it's a bit firmer compared to TPE, it still gives you a life-like feel. If you want a realistic-looking hole, silicone is definitely the superior choice. You can also boil your silicone pussy to sterilize it or even use it in the shower or heat it up to make it feel incredibly close to a real fanny. If you want to spend more money, if you need a realistic-looking hole, and if you don't want to worry about complicated cleaning methods, silicone is your friend!
Portability and Traveling
Frankly, the names "pocket pussy" and "portable vagina" make it sound like you can pull this masturbation toy out of a vending machine and get to work straight away. Well, if you want to travel with your tight fake pussy, you'll have to make a trade-off between the size/feel and the portability.
For traveling, I prefer to use smaller fake pussies that can fit in the palm of my hand. They're small and discreet enough to fit into my overhead luggage or suitcase. If you want to use your toy while traveling, I suggest you go minimalist and get a basic fake vag that won't draw attention or require time-consuming cleaning methods.
Packaging
If you're having nightmares about your mailman delivering a pocket pussy to your door, don't worry. Most sex shops and sellers will ship their toys in unlabeled and inconspicuous shipping boxes. When you open them up, you'll find the product box with your new artificial vag inside. Depending on the manufacturer, you could also get a packet of complimentary lube or a soft carrying pouch. To me, a neatly designed box, a detailed manual, and extra goodies mean that a manufacturer truly cares about its customers and that I've made a good purchase.
Things You Should Avoid
Say NO to cheap variants – While fake pussies are much more affordable compared to automatic masturbators, blowjob robots, and sex dolls, I'd advise you to avoid any toy that costs less than $10. Also, be mindful if it's cheap and it sounds too good to be true.
Avoid PVC, latex, and jelly materials – These materials are toxic death traps for your penis!
Don't go DIY – Look, I know there are dozens of do-it-yourself pocket pussies that you can make from towels, Pringles cans, and even bananas. But I also know that they're unsafe and could pose a health hazard. Honestly, I would advise you to avoid them by all means.
Things You Should Look For
Stick to reputable brands – The most famous brands like Hera, Fleshlight, Tenga, KYO, Thrust Pro, and others are the way to go. Staying with the big names guarantees that you'll get an innovative design, quality materials, and high QC.
Check out some user reviews – What a perfect moment for me to puff up my own reviews! Since you can feel or touch a sex toy, one of the best ways to learn about them is to look for user reviews. When I test out male sex toys, I try to give you an honest and unbiased opinion and describe my own experience to help you out in the buying process.
Do's and Don'ts of Buying Faux Pussies
Next up, let's cover some things that you should and shouldn't do when looking for a new fake pussy:
Do's
Make sure the vagina looks and feels arousing to YOU
Buy your toy from reputable sellers
Check out the cleaning instructions
Look into other people's opinions or possibly watch some porn featuring the toy to see how it looks in action
Don'ts
Don't ignore what I told you about safe and unsafe materials
Don't buy the first toy you see
Absolutely don't forget to buy and use lots of lube
My Tips on Using, Cleaning, and Maintaining Your Pocket Pussy
So what happens when your shiny new fake pussy finally arrives? Obviously, the goal is to slide it over your Excalibur and go crazy! But hold up, knowing some essential tips will make the experience even better!
Push or Pump?
There are two ways to use your new fake vagina. Firstly, you can hold it in your hand and stroke yourself with it. Secondly, you can thrust in and out of it. It will all depend on the type of pocket vag.
Still, there are many things you can do with manual fake pussies to secure them in place, like placing them between pillows. What I'm trying to say here is that you shouldn't be afraid of experimenting. So definitely try different positions, different ways of masturbating, use heating techniques to warm your pussy up, and even test it out with your partner.
Solo and Couple Play
It always drives my Scarlett nuts when she slides a pocket pussy all over my cock. We use one all the time during foreplay, and Scarlett loves to finger herself or jump on a vibrator or dildo as she pushes the small pussy toy up and down on me. And I also love it when she ties me up and milks me dry with it while swallowing my balls! In simple terms, if your partner is into it, there are so many things you can do to get naughty and have an awesome time together.
Yet, if you're solo, I challenge you to try out your pussy toy while watching some porn and try to last as long as you can. This is one of my favorite things about fake vaginas! If you're patient, you can use them to learn how to last longer in bed with an actual woman. They really helped me back when I first started to use them, and I managed to train myself to not blow my load too quickly once I'm inside a real female pussy.
Basically, whether you're on your own or in a relationship, there are so many ways in which you can get creative with this toy, and that's why it's one of my favorites! The sky is literally the limit here, so I advise you to let your imagination run wild! But, it's also perfectly acceptable if you simply want the quick release of the good old in-out.
The Wetter, the Better
Do I need to repeat that? This has always been my mantra regarding masturbators, fake pussies, blowjob machines, sex dolls, and all other toys. So don't forget the lube before you use your new toy. If you go in dry, it will feel like you're banging a torture chamber, and your cock will hate you forever. So how do you lube it up?
Well, you can actually damage your toy if you use the wrong lube. If you get a TPE or silicone masturbator, you should only stick to water-based lube. Other types like silicone or oil-based lubricants can cause a reaction with the material. You'll be left with a deformed toy! So choose a water-based lube, apply it generously on the opening, on the inside, and slather it all over your rooster before the grand entrance!
A Clean Pussy Is a Happy Pussy
Hey broseph, I know you want to pump your toy full of semen and pass out right after. I'm onto you! Like I repeatedly said throughout this guide, you should always clean your toy. Don't make me repeat that!
If you get a silicone or TPE pussy, the cleaning process will be fairly straightforward. You can simply rinse out the sleeve. To do that, you need to use only warm soapy water and avoid any chemical solutions. For TPE toys, you'll have to pay extra attention because bacteria can build up on them.
In some cases, you might need to use a toothbrush to wipe out any debris. And once you wash the toy thoroughly, you can leave it to air dry or pat it down with a clean towel. If you have a TPE toy, you can also apply powder to it to extend its lifespan.
Storage
Lastly, I'd advise you not to leave your new pussy out in the open. The best storage method would be to keep it in a cool, dry place. If you get a carrying pouch with your toy, simply keep it inside. That will be enough to protect it. If you already have a closet full of sex goodies, don't let your pocket pussy touch the other toys in your arsenal, as that could contaminate it. And if you're taking your new fake vagina with you, a pocket is obviously not a safe place for it. The best option would be to stick it in a ziplock baggie or a plastic container.
The Ins and Outs of the Pocket Pussy Industry
Interested in learning more about the history of the pussy toys and the state of the industry today? I bet you never knew these things!
History and Future
Remember that bizarre olive oil/stale bread pocket pussy recipe from ancient Greece? Well, there are tons of weird stories of our ancient ancestors using household items to get off. For some reason, the history of fake pussies and masturbators started off when the Greeks figured out that olive oil was a smooth artificial lubricant.
Obviously, you shouldn't use it on your pocket pussy today. Back then, people even used fruit, raw meat, cowhide, and various other things to mimic the feeling of a warm female womb. It was like that for hundreds of years until Dutch and French sailors started to make DIY sex dolls made of straw on their lonely adventures. The idea was quickly picked up by other sailors all over Europe and even Asia, and the famous "Dutch Wives" became forever known as the first male sex toys.
The Biggest Breakthrough
The real craze began many years later in the late 20th century with the commercialized sex toy boom. Here, the biggest name that stands out is Fleshlight. Its inventor, Steve Shubin, is usually credited with designing the first commercially successful artificial vagina. The toy became a massive success when it came out in 1998, and the rest is history.
Nowadays, we have access to hundreds of different pocket vags, vaginal masturbators, and blowjob machines, which you can read about in my previous reviews. The choice is literally endless, and luckily, the innovation is not slowing down.
In the past ten years, we've seen incredible advancements in VR masturbators, unique-looking artificial vags, toys with improved vibration functions, better quality materials, and so on. We are truly living in the golden age of sex toys, and you're bound to see something new every day! Currently, the talk of the town is all about VR toys and AI technologies. Essentially, these technologies allow us to connect our toys to VR content such as porn, cam shows and even have remote sex with a long-distance partner.
Still, AI sexbots are taking up most of the spotlight right now, and it's hard to imagine new levels of innovation with basic toys like standard fake pussies. For me, I think these toys have pretty much their perfection, but I would like to see more hands-free options, easier cleaning and portability, and even some unique features like self-heating or automatic contraction/squeezing options.
The Most Popular Pocket Pussy Brands for You
It's hard to avoid talking about Fleshlights when discussing fake vaginas. Fleshlights are undoubtedly some of the most popular toys, but there are many others that could rub you the right way. But, as I said, Fleshlights are different from other artificial vaginas, and the company only makes a few of them.
Other examples of manufacturers that focus more on pocket pussies are Tenga (eggs and strokers), Quickshot (artificial vagina sleeves), Thrust Pro (pussy and ass masturbators), Private Tube or Main Squeeze (pornstar pussy toys), KYO (bound Onaholes with a vacuum control), and so on.
Whatever the case, you won't go wrong if you choose a toy according to my tips. Honestly, there's no better time to buy a pocket pussy than right now!
⚠️ Disclaimer: Our articles contain affiliate links. If you like our content and wish to support our work, consider purchasing your new sex toys through our links. For each purchase through our links, we receive a small commission but at no extra cost to you.
Pocket Pussy FAQ
Finally, it's time for me to answer some of your most-asked questions about artificial vaginas:
These sex toys are compact masturbation sleeves that you can take with you wherever you go. They are usually made of silicone or TPE and are available in various different designs. Standard artificial vaginas offer only a masturbation sleeve with a skin-like color. Plus, from the outside, they will replicate the look of a real vagina. Other types may not even look like a real vag in order to be more discreet.
Absolutely! Pocket pussies made of quality materials will not cause an allergic reaction or lead to any kind of skin issue. However, you will be responsible for using the toy safely. You will need to know how to clean it properly to avoid any potential problems. Also, you should never share the toy with your friend or leave it in an unsafe environment.
An artificial vagina will usually have only one hole. Other toys like sex dolls and ass/vagina torsos will offer more holes. However, if you don't want a vagina, you can get a portable oral or anal masturbator. An oral masturbator will look like a mouth, while an anal sleeve will give you a tight sphincter to play with. Still, this is up to you. If you want to stock up and buy three different toys that give you access to all three holes, have at it!
A quality water-based lubricant will be the best choice for your TPE or silicone toy. This lube type will not harm the material of the artificial vagina. It's also very easy to wash off when you're done. Plus, it will give you that smooth and slick feeling of pushing your junk into a real vajayjay.
Yes, sir! After all, that's the whole point! You can cum in any pussy, ass, or vagina sleeve. Even better, you won't have any regrets or pregnancy troubles right after. However, things could get messy if you have an open-ended artificial pussy. The best way to avoid covering yourself (and your laptop screen) with a big load of jizz is to squeeze the other end of the toy as you climax. If your artificial pussy has a closed-end, then simply unload inside it and wash it off later!
Of course! I would actually recommend you to do this because it will make the experience even more realistic. The trick is to place it in a bowl of warm water for around ten minutes. You can also let the water flow to warm it up even more. You should never boil it in order to heat it up because it will just get too hot. Additionally, bear in mind that silicone can warm up quite a lot, whereas you should be a bit more careful with TPE.
You bet! People with any penis size or shape can get equal pleasure from a pocket pussy. However, to maximize your experience, you need to pick the right toy size for you. You can do this by measuring your penis and choosing a toy with the dimensions that fit. This applies to both length and girth measurements.