Oct/05/2022
Last Update: June 26, 2023
834
7 min read
Sensational Orgasms And Premium Japanese Engineering! Tenga Flip Zero Review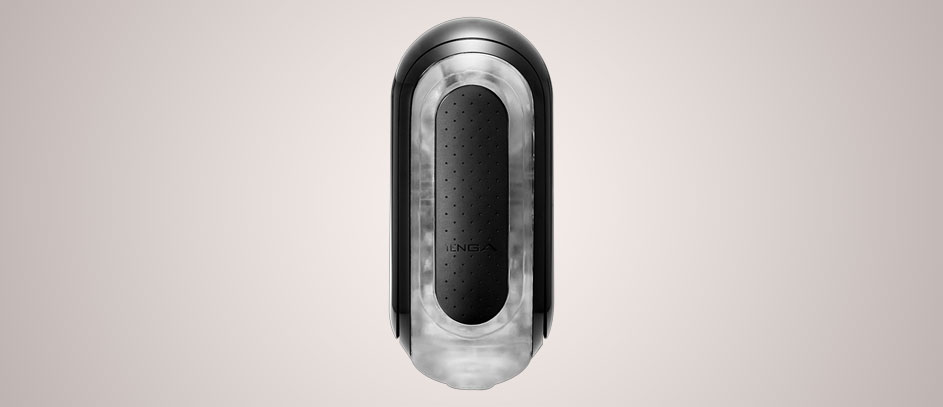 Sometimes, we all just need a tight wet hole to fuck senseless and blow a massive sticky load inside, correct? Well, don't even get me started on that whole "just use your hand, dude" BS. Yes, as much as I love dating Palmela Handerson, playing five-on-one can get very dull after a while and I just need to find some other form of entertainment that feels much closer to a real female vagina. And I'm definitely not encouraging you to embarrass yourself and go grab a 5$ truck stop pocket pussy that smells like battery acid. No sir, right now, my dick is going to take a deep dive into one of the most advanced pocket pussies on the market! So let's get this Tenga Flip Zero review underway and see how hard this baby can milk my dick!
Tenga Flip Zero: Flipping Mad Orgasms!
For starters, Tenga is just one of those special sex toy brands that make some incredibly unique stuff. In fact, Tenga's sex toys are unlike anything I've ever seen. They're modern and futuristic plus they don't try to resemble anything that's remotely close to a real female orifice. But, while toys like the Tenga Flip Zero don't look like realistic sex toys, it's a whole other story once you slide your monkey inside.
Basically, this company has always been at the forefront of bringing us some amazing technology and designing next-gen masturbators that are all about giving you a special, unmatched experience. Plus, it's not just about Tenga Eggs anymore since this legendary Japanese brand has branched out into more complex male masturbators in the last few years. The Flip Zero is a full-length stroker with an insertable sleeve and it's actually available in several different models with and without vibration.
For this Tenga Flip Zero review, I chose the base model that offers only manual operation and a suction effect. According to Tenga, this special pocket pussy has the "most intricate" internal texture of all of its available toys and it's also one of the tightest. That's why I was pretty content to man up and test out the standard model without vibrations. Also, let's face it, you're bound to splurge way too quickly when a pocket pussy gives you a little buzz-buzz! What's more, a woman's insides don't vibrate naturally… Well, duuuuh! Therefore, I wanted to focus on how realistic the Tenga Flip Zero really feels with just my dick, some lube, and a variety of slow to fast stroking motions.
First Impressions
While I love realistic-looking pocket pussies and assholes as much as the next guy, the Tenga Flip Zero is sleek, white, and fully discrete. At first glance, the Flip Zero looks like a white tube-like structure. It makes it damn easy to convince your friends that you've just bought a new Bluetooth speaker instead of a next-gen jizz collector.
Now, you can get the Flip Zero in black or white. I chose the white version on a whim, but to be honest, I think the black looks a bit sexier and slightly more discreet. And obviously, the Flip Zero has a unique look to it, but how does it compare to any other regular pocket pussy?
Well, from the get-go, I was impressed with the ultramodern design of the plastic casing. The toy actually consists of two main parts. There's a plastic stroker and an inner transparent sleeve. What's great here is that there's an integrated pivot at the bottom of the toy. It allows you to easily open the casing to take the sleeve out and clean it in literally minutes. And what's next? Well, there's definitely a hole in there somewhere…
When I first opened my Flip Zero, I saw a small inconspicuous opening that looked nothing like a moist cherry pie. So yes, you won't get any anatomical features like a supple clit or those inviting "fuck me" vagina lips nor will the toy look like an exact replica of Lana Rhoades's sweet pussy. But that's not the point of this toy anyway! Instead, you'll get superior Japanese engineering and a futuristic design that goes well with any classic masturbation session.
What's in the Box?
The package I received definitely mirrored the unique design of the Flip Zero. It's not fancy or decorative. You'll only get a see-through holder with a white base that proudly shows off your new plaything. Inside, you'll also find 2 packets of Tenga's complimentary lube called the Hole Lotion, which is just the most awesome name ever for a sex lubricant.
While that's all that's included with the Flip Zero, I have to say that I'm genuinely impressed with the clear display box. It looks like it will last forever and saves you the trouble of worrying about how you'll store your toy.
Tenga Flip Zero Features
Discreet design
Customizable suction levels via a manual pressure pad and vacuum valve
Unique
Flip-open function
4 different internal textures/chambers
Waterproof
Total length: 6 inches
Accommodates penises with widths of 2 inches or less
Mmm, Feel That Texture!
Honestly, I drove straight in after inspecting this toy visually and I was totally surprised by all the different inner textures. Remember, this is a premium pocket pussy. What you'll get is a ton of different jelly-like patterns that provide different levels of stimulation. In fact, Tenga has even named the four different chambers.
It all starts from the Ripple Dome which is an eye-shaped ball. It allows you to pop your goober in quickly and immediately feel a tight sensation. Next up is the Ridge Wall. This section will lightly massage your frenulum and your entire shaft. To me, it feels sort of like a tongue and it always delivers a lot of versatility. Moreover, the third chamber is called the Triple Chain Gate. It's a horizontal line of nubs and beads that squeeze your cock and massage it all over.
If you manage to make it to the last section without blowing it all, you'll get to the Layered End Orb. Basically, this is the moment I've been waiting for. When I pushed my dick deep down, the orb felt like a tight enveloping hole. It actually gripped my cock head and gave me the most intense sensations before it was able to fully empty my balls. And I don't think the majority of real-life vaginas can do that!
Size
During this Tenga Flip Zero review, one of my only remarks was the size of this thing. It's much smaller compared to a Fleshlight. Obviously, they wanted this thing to stay discreet and that's perfectly fine. However, the dimensions are a bit too small for me and that mainly applies to the width.
If you're like me and you're wider than 2 inches, the sleeve will feel extremely tight. I had to slab on tons of lube just to make the sleeve usable and the sensation was tighter than usual for me. Now, that's not the biggest issue personally because I was able to get used to it after a few sessions.
What's more, I definitely wasn't able to fit my 8-inch cock inside balls deep. The total insertable maxes out at around 6 inches, so if you're around or below that size, it will be perfectly comfortable. Also, even though I couldn't impale this thing with my full size, the length felt nice and comfortable.
Materials
While the outside casing of the Flip Zero is made of body-safe ABS plastic, the inner sleeve uses TPE. This is another thing that bothered me during my Tenga Flip Zero review. Don't get me wrong: TPE can feel incredibly soft and lifelike. However, it's a porous material that requires constant cleaning and doesn't last forever. Silicone would have been a better choice, but in all honesty, the TPE does its job just fine. It feels fantastic all over my wang, especially due to the intricate internal textures. And fortunately, the Flip-open function on the case makes it easy for you to remove the sleeve and clean it thoroughly.
Reasons to Buy
Discreet look.
Several awesome internal textures.
The suction effect feels fantastic!
Reasons to Avoid
If you are longer than 6 inches and girthier than 2 inches, you may be better off with a Fleshlight.
The sleeve is made of TPE.
Final Thoughts: Tenga Flip Zero Review
Hopefully, you've made it to the end of my Tenga Flip Zero review without sneaking off for a quick wank. Well, I was able to get tons of epic orgasms with this thing really quickly. Overall, the Flip Zero is not the best match for my cock size, but it was still able to milk my balls dry and make me howl like a champ. The internal texture is by far one of the most unique in all of Tenga's toys and it's definitely worth a (cum)shot or two. Happy trails!
⚠️ Disclaimer: Our articles contain affiliate links. If you like our content and wish to support our work, consider purchasing your new sex toys through our links. For each purchase through our links, we receive a small commission but at no extra cost to you.
| | |
| --- | --- |
| 👉 Name: | Tenga Flip Zero |
| ⚙️ Features: | Suction Effect, Flip-Open Design, Textured, Waterproof |
| 📁 Type: | Pocket Pussy |
| 🛠️ Materials: | ABS, TPE |
Sleeve texture: The different chambers feel incredible against my cock, but the sleeve is a bit too small for me.
4
Look and feel: I dig the futuristic design and the premium feel
4
Ease of use: The flip-open design makes it easy to take out the sleeve and clean it quickly.
5
Suction effect: You can change the suction level from loose to tight based on your liking and create the perfect pussy-like sensation for you!
4
Editor's Pick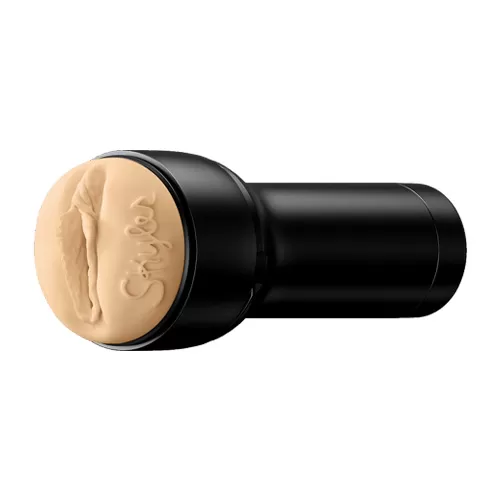 Kiiroo FeelStars
⚙️ Special features:
Lifelike Orifice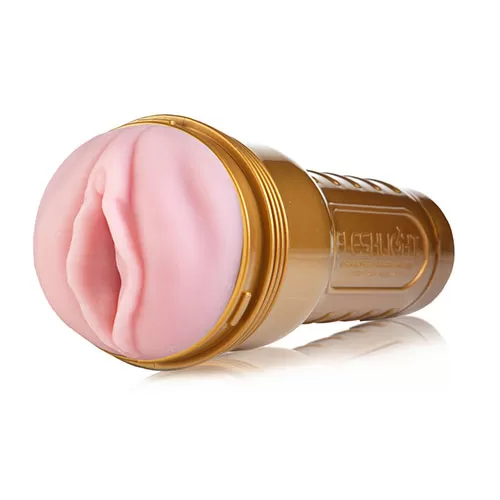 Fleshlight Stamina Training Unit
⚙️ Special features:
Adjustable and super realistic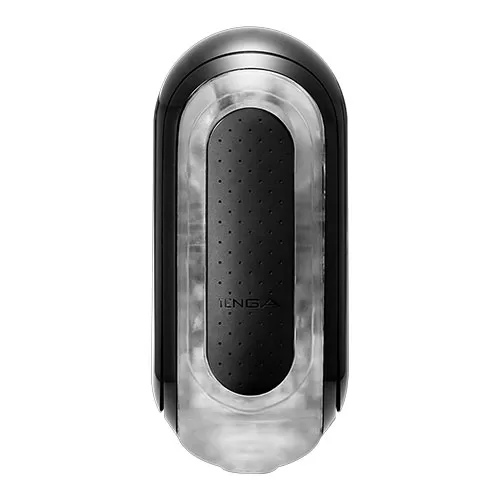 Tenga Flip Zero
⚙️ Special features:
Squeezable pressure pads