May/08/2023
Last Update: September 29, 2023
362
17 min read
Feel the Stars Align: FeelStars Review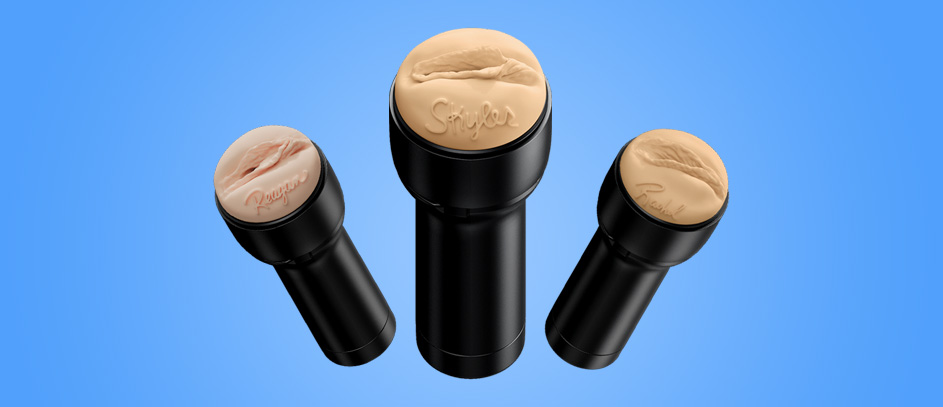 I take it as a personal challenge to go places no Turbodick has gone before, and today that means diving deep into the wonders of pornstar-inspired toys that are just waiting to rock your world. In this FeelStars review, I'll be your trusty guide as we explore the ins and outs of these pleasure-inducing gadgets, taking you on a cosmic joyride like never before.
But before we blast off into this orgasmic odyssey, let's set the stage by introducing the magnificent Feel Stroker and its celestial counterparts – the porn star-inspired FeelStars. These stunning sex toys are designed to bring your wildest porn star fantasies to life, and trust me when I say, they deliver.
The Feel Stroker is a mind-blowing masturbator. With its ultra-realistic feel and customizable grip, it's the perfect companion for those solo nights when you're craving a little something extra. But that's not all, my friends! The FeelStars collection is here to elevate your experience even further, featuring a star-studded lineup of porn star-inspired strokers that will leave you breathless and begging for more.
And today, we get the pleasure of exploring six of these heavenly toys in detail, from their lifelike materials to their unique, pleasure-packed designs. So, hold on tight as we embark on this wild and exhilarating journey through the Pleasure Galaxy with FeelStars and their out-of-this-world sex toy collection!
The Great Reveal: Unboxing the Cosmic Power of FeelStars
Opening the package with FeelStars goodies was like Christmas morning, but instead of Santa leaving presents under the tree, he had dropped off a spaceship full of sexy, porn star-inspired goodies for this naughty boy to play with.
As I unpacked each and every one of them, I was immediately struck by the attention to detail and exquisite craftsmanship. These strokers were so lifelike that I could almost hear them whispering sweet, filthy nothings into my ear.
Here's what you get when you decide to spend $279 on a FeelStars stroker.
A Feel Stroker of your choice
Keon by Kiiroo
Arctic Cooling Lube
And don't worry, my privacy-obsessed pals! FeelStars strokers arrive in a plain, unmarked box to keep your cosmic pleasure quest top-secret. Your nosy neighbors won't have a clue what intergalactic goodness awaits you inside.
The Porn Star Connection: Introducing the Celestial Beauties of FeelStars
Now, let's take a moment to appreciate the true stars of this cosmic adventure: the FeelStars themselves. Each stroker in this interstellar lineup is modeled after a real-life porn star, allowing you to get up close and personal with some of the most tempting celestial beauties in the adult film industry. And trust me, after experiencing their out-of-this-world talents firsthand, you'll be ready to start your own fan club in their honor.
Skyler Lo
The Busty Bombshell. This lady knows how to work her assets, and her FeelStars counterpart promises to deliver the same titillating experience. So, if you're a fan of gravity-defying breasts and booty that could make the earth shake, Skyler Lo's stroker is your ticket to paradise.
Reagan Foxx
The Sultry MILF. Reagan's FeelStars stroker captures her experienced touch, providing an enticing blend of sensual, slow strokes and wild, animalistic passion. If you've ever fantasized about being dominated by a sexy, experienced woman, Reagan Foxx's stroker is here to make your dreams come true.
Rachel Starr
The Exotic Beauty. This breathtaking beauty is known for her hypnotic gaze and exotic features, but it's her tight, welcoming FeelStars stroker that will really have you seeing stars. Rachel's stroker promises to envelop your manhood in a warm, passionate embrace that will leave you weak in the knees and eager to explore every inch of her cosmic paradise.
Ashley Barbie
The Blonde Bombshell. With her luscious lips and bouncy booty, Ashley's stroker will have you dreaming of wild nights on the dancefloor, followed by even wilder nights between the sheets. If you're a fan of playful, carefree encounters with a dash of tongue-in-cheek humor, Ashley Barbie's FeelStars stroker is the one for you.
Molly Stewart
The Fiery Redhead. This sizzling beauty is known for her passionate performances and insatiable appetite for pleasure. Her FeelStars stroker is no exception, offering a red-hot encounter that will have you breaking a sweat and begging for more. If you're a fan of untamed, fiery passion and a lover who's always up for a challenge, Molly Stewart's stroker is sure to ignite your desires.
Victoria June
The Latina Temptress. This ravishing beauty is known for her alluring curves and magnetic charm, and her FeelStars stroker captures her essence perfectly. If you're a fan of sensual, captivating encounters with a woman who knows how to take control, Victoria June's stroker is your one-way ticket to ecstasy.
Teaming Up with Kiiroo Keon: A Match Made in Heaven
But what's a pleasure-seeking astronaut without his trusty sidekick? That's where Kiiroo Keon comes in. This cutting-edge pleasure device is designed to work seamlessly with the FeelStars collection, providing you with a fully immersive, interactive experience that will leave you questioning reality.
The Kiiroo Keon takes your FeelStars playtime to new heights, syncing up with your favorite adult content to create a truly mind-blowing, penis-thrilling adventure. Together, they form the ultimate dynamic duo, a cosmic partnership that will rocket your pleasure to the outer reaches of the universe and beyond.
Stellar Features: Exploring the Material, Size, and More
Now, let's talk about what makes these FeelStars strokers so damn irresistible. It's all about the materials, my boys!
These heavenly toys are crafted from an ultra-realistic, body-safe material that will make your Turbodick feel right at home. Known as FeelSoft, this patent-pending material is designed to mimic the texture and warmth of real human skin. The result? A mind-blowing, lifelike experience that'll make you question whether you're holding a stroker or an actual porn star in your hand.
And don't worry, my eco-conscious comrades – FeelSoft is phthalate-free, latex-free, and hypoallergenic. This means that not only is it safe for your body, but it's also kind to the environment. So you can indulge in guilt-free pleasure knowing that you're not causing any intergalactic catastrophes.
Size Matters – I Should Know It
When it comes to pleasure, we all know that size matters. That's why the FeelStars collection is designed to accommodate a fairly wide range of penis sizes, ensuring a snug, satisfying fit for every pleasure-seeking adventurer out there. Each stroker in the lineup measures around 8.5 inches in length, with an insertable depth of approximately 7.5 inches. This means that whether you're rocking a rocket or a space shuttle, there's a FeelStars stroker ready to take you on a wild ride through the cosmos.
And for those who crave a little extra grip, the Feel Stroker features an adjustable outer shell that allows you to customize the tightness to your liking. Simply squeeze the sides of the stroker to achieve the perfect level of pressure, and let the pleasure commence.
How to Use Your FeelStars Toys
Before we rocket off into the throes of ecstasy, let's make sure we've got all our bases covered. In this FeelStars review, I'll guide you through the steps to ensure a smooth and sensational experience with your new toys.
First, grab your favorite water-based lube – trust me, this is one adventure where you don't want to skimp on the slippery stuff. Generously apply lube to both your Turbodick and the interior of your FeelStars stroker. Remember, a well-lubricated journey is a happy journey, so don't be shy with that lube bottle!
Next, slide your member into the welcoming embrace of your chosen stroker. Feel the incredibly lifelike material surrounding you as you prepare for a wild ride. Adjust the tightness of the Feel Stroker, if necessary, by simply squeezing the sides to achieve the perfect pressure for your pleasure.
💡 Pro Tip: Play around with different grip strengths and speeds to discover what feels best for you. Remember, variety is the spice of life - and pleasure!
A Turbocharged Tour: FeelStars Review
1. Feel Stroker
Check our FeelStroker 360 Video on Youtube
Feel Stroker is Kiiroo's first-ever stroker designed to provide the most realistic sensations possible. This bad boy is engineered to fit perfectly within the Keon, measuring 200 x 84 mm and weighing in at approximately 800 grams. While it can be used solo, it's truly a match made in heaven when paired with the Keon, a VR headset, and VR porn.
Built with durability in mind, the Feel Stroker features a glossy outer casing made from ABS plastic. Though it may feel a tad cheap, it's important to remember that the lower price point is a factor. At $69, the Feel Stroker is accessible for those seeking a high-quality stroker without breaking the bank.
But the true magic lies within the RealFeel TPE blend sleeve, offering a skin-like sensation and an array of stimulating nodes. These nodes are strategically placed to maximize pleasure while remaining simple and effective.
However, while the Feel Stroker is designed to accommodate a wide range of penis sizes, it might not be such a perfect fit for us big boys. So, if you're on the extreme end of the size spectrum, you might need to do a little more research to find your ideal stroker. Also, to fully enjoy the Feel Stroker experience, you'll need to be generous with your lube application. However, this can result in a slightly messier session.
Pros
Realistic sensations
Designed for Keon compatibility
Affordable option
Cons
Size may not suit big fellas
Requires plenty of lube
No built-in vibrations or additional features
2. Skyler Lo Stroker
Check our FeelSkylerLo 360 Video on Youtube
Lads, buckle up for the Feel Skyler Lo Stroker – a masterful creation that takes inspiration from Skyler Lo's very own voluptuous assets. Get ready to experience every tantalizing detail of her heavenly body, replicated with a sinfully soft, skin-like material and a sleeve brimming with ribs and bumps to tickle your fancy.
The Skyler Lo FeelStar sleeve is among Kiiroo's tightest, boasting four glorious, ball-emptying chambers that'll have you begging for more. This mind-blowing experience kicks off with the first chamber, snuggling your helmet with thick, dome-shaped ribs in a 360-degree embrace. The second chamber sports a spiral-like structure, simulating Skyler's sensual hip gyrations, while the third chamber delivers sweet relief with its cushiony cube-shaped nubs. The grand finale is the longest chamber, featuring ribs running lengthwise and twisting like a corkscrew, pulling you deeper and coaxing your seamen out as if you're being milked by an expert hand.
Generally speaking, the Skyler Lo sleeve is a versatile all-rounder, perfect for quickies or playful edging sessions, adapting to your every whim and desire.
Pros
Tight embrace for maximum stimulation
Ideal for edging and stamina training
Cons
Might be a tad overstimulating for the sensitive gents
Could be snug for the more generously endowed fellows
3. Reagan Foxx Stroker
Check our FeelReagan 360 Video on Youtube
Gentlemen, prepare to be entranced by the Reagan Foxx Stroker, a sultry gadget that takes its inspiration from the luscious Miss Foxx herself. Dive headfirst into a world of unforgettable pleasure, complete with a box of goodies to make your journey all the more delightful.
The moment I penetrated this stroker, I was swept away by the astonishing realism of the vaginal entrance. It's like being invited to an exclusive party with a VIP pass to Reagan Foxx's most intimate regions.
The pleasure chambers are nothing short of genius. The first chamber boasts nubs that contract and expand, simulating the sensation of Reagan's amorous embrace. The second chamber's corkscrew walls are simply divine, especially when paired with Reagan's steamy online content.
The third chamber grips your head with firm nubs that make it impossible to resist the sweet release of climax. The final chamber is ribbed and pulsating, amplifying the lifelike experience.
That said, it's important to note that the sleeve's tightness may be a bit intense for some. Also, cleaning the nubs in the third chamber proved a bit tricky, requiring a little extra elbow grease to ensure my toy was squeaky clean and primed for our next pleasure-filled adventure.
Pros
Realistic sensation
Versatile for solo or partnered play
Cons
Sleeve tightness may be too strong for some
Cleaning the nubs in the third chamber can be challenging
4. Rachel Starr Stroker
Check our FeelRachel 360 Video on Youtube
Embark on an intergalactic pleasure cruise with the Rachel Starr Stroker, an exquisite device that'll have you seeing stars… and I'm not talking about constellations!
This cosmic delight features three chambers, each ready to take you on a sensational journey to cloud nine. Starting off strong, the first chamber boasts a variety of nubby tightness levels, simulating the tantalizing sensation of vaginal walls pulsating around your one-eyed monster. As you thrust further into the abyss, the second chamber swirls with ribs that twist and turn around your man-missile, creating a whirlwind of pleasure.
But alas, every epic journey has its pitfalls. The final chamber, lined with more nubs, falls a bit short when compared to Kiiroo's other strokers. As a connoisseur of backdoor collisions, I found this section somewhat underwhelming. However, fear not, fellow pleasure-seekers, as edging closer to the first chamber can still lead to a climactic finale.
In a nutshell, the Rachel is a tamer cousin of the Reagan, making it an excellent option for gents looking to prolong their pleasure sessions. But be warned: the nubby end might add a bit of extra work when it comes to cleaning and drying.
Pros
Perfect for longer, more tantalizing sessions
Unique sensations in each chamber
Cons
Disappointing final chamber
Nubs can make cleaning and drying more challenging
5. Ashley Barbie Stroker
Check our FeelAshley 360 Video on Youtube
Kiiroo has hit a home run with the FeelAshley, featuring an ingenious blend of varying tightness that'll make your trouser snake feel like it's on a rollercoaster ride. Boasting five chambers, this pleasure palace has a medley of rings, wide barrels, and ribbed walls that'll have your salami quivering with delight.
First up, chamber one's got a spacious girth and triangular nubs for some sweet pulsating action. Chamber two is where things get real – tight and lifelike, with small ball-shaped nubs and larger ones giving your love-rod a good squeeze. Chamber three feels like the genuine article, while chamber four cranks it up a notch with firm, triangular nubs for that intense throbbing pleasure. Lastly, chamber five delivers tightness and thick ribs that create a deep, rumbling delight for your tip.
Chambers two and four were the tightest for me, giving my meat rocket a squeeze that had me begging for mercy. Chamber four, in particular, will have you thrusting in and out like a piston in a well-oiled engine. If you're into a bit of femdom and forced orgasms, this stroker is your ticket to paradise.
All in all, FeelAshley will transform your man cannon into a goo gun, unleashing powerful loads that could single-handedly repel an invading horde.
Pros
Rockets you to climax at warp speed
Takes control away, providing a more realistic experience
Top-notch stamina trainer
Cons
Might be overstimulating for some sensitive souls
6. Molly Stewart Stroker
Check our FeelMolly 360 Video on Youtube
For those eager to experience the tight embrace of this voluptuous vixen, the FeelMolly stroker is your golden ticket. This tantalizing toy boasts four chambers, each expertly crafted to deliver a unique sensation.
Chamber one greets you with a series of studded rings and a wider opening that feels like a warm, welcoming hug for your one-eyed wonder. However, chamber two starts with a tight coil that transitions into a more spacious area adorned with long, vertical ribs. Chamber three puts up a tantalizing resistance, daring your trouser serpent to push through its tightest clutches. Finally, chamber four is a series of cone-shaped caverns that invite your love rocket to explore the depths of ecstasy.
Basically, FeelMolly isn't here to help you blow your load in record time; she's all about the slow, sensual journey. The generous labia at the entrance of this stroker guides your love torpedo into position, adding an extra layer of realism to the experience.
However, the well-endowed gents among us might find the FeelMolly a bit snug, as it's on the tighter and shorter side.
Pros
Perfect for a slow, pleasurable wank sesh
Ideal for the more petite pecker, thanks to its tight fit
Large labia at the opening amplify the realistic feel
Cons
Not the go-to choice for a quick, efficient tug
Larger lads may want to consider a different model
7. Victoria June Stroker
Check our FeelVictoria 360 Video on Youtube
Gentlemen, prepare to be seduced by the one and only Victoria June, whose stroker is tighter than a hipster's skinny jeans. This irresistible toy will have your love muscle begging for more as you traverse through its chambers of pleasure.
The first chamber is a two-parter, separated by a transition zone tighter than my ex's grip on my credit card. Ribbed textures line the walls, delivering a pulsating sensation that'll have your dick quivering with excitement. The second transition chamber is even tighter and longer, squeezing your manhood like a boa constrictor on steroids.
The second chamber has corkscrew textures adorning the walls. That means your willy will be treated to a heavenly twisting sensation that'll send shivers down your spine. The third chamber is shaped like a flying saucer, making your pecker feel like it's on the verge of an out-of-this-world explosion. This chamber squeezes your Johnson just as you're about to blast off into the stratosphere.
The fourth and final chamber is all about pampering the tip of your love rocket. Exceptionally tight and ribbed, this chamber offers an insane level of stimulation that'll have you bursting at the seams faster than a race car driver on the home stretch.
The pulsating effect of this stroker is so powerful it'll send even the most seasoned wanker over the edge in record time.
Pros
Intense stimulation throughout the chambers
Tight fit for maximum pleasure
Unique textures provide a variety of sensations
Cons
Might be too intense for some, resulting in a quicker climax
Not ideal for those who prefer a more gentle or prolonged experience
8. Victoria June Mouth
Check our FeelVictoria Mouth 360 Video on Youtube
Fancy an unforgettable blowjob experience? You're just a click away from getting up close and personal with Victoria – well, at least her lips.
Let me paint a picture for you. Sliding into the first chamber, your manhood is greeted by a serrated ring that feels tighter than a hipster's choker. This narrow entrance might take you by surprise, but it does wonders in tickling your tip from the get-go.
Moving on to the second chamber, we have a cluster of teardrop-shaped nubs designed to resemble tonsils. While they provide a little respite from the tight entrance, they don't necessarily kick your senses into overdrive. It's more of a palate cleanser, if you will.
Hang in there, the ride's about to get wilder. The third chamber is where the real party begins. Here, you'll encounter rows of flexible claws, ready to tease and please your shaft in alternating patterns as you move in and out. It's like being tickled by a feather – deceptively soft yet sinfully stimulating.
The fourth chamber reintroduces the teardrop textures, ending on a row of claws that can make your soldier stand to attention in no time. By the time you've navigated through this maze of pleasure, you'd have experienced a bouquet of sensations, all meticulously crafted to keep your toes curled and eyes rolled back in bliss.
The Feel Victoria June Mouth Stroker is a versatile beast, designed to play nice with PowerBlow, Kiiroo's suction cap, and Keon, Kiiroo's flagship masturbator. Want to up the ante? Sync a steamy Victoria June oral performance video with your Keon, and let the fun times roll.
Pros:
An array of textures for varied sensations
Molded after Victoria June's famed mouth
Works with Kiiroo's PowerBlow and Keon
Cons:
Narrow entrance might not suit everyone
Not as intense as some might prefer
PowerBlow
Check our PowerBlow 360 Video on Youtube
Kiiroo has done it again, folks! Introducing their pioneering suction device, PowerBlow, coupled with the Feel Victoria Mouth Stroker. Each piece was crafted to go hand in hand, yet they can seamlessly pair with any new Feel Stars Stroker, designed by Kiiroo, in the pipeline. Not to mention, the PowerBlow can cozily screw onto other top-tier brands' strokers, magically transforming them into an interactive suction tool.
As the cherry on top, PowerBlow and the Feel Victoria Mouth Stroker play nice with the Keon by Kiiroo, making the illusion of getting a blowjob uncannily real.
This sleek gizmo is decked out with top-notch features. You can tap into the FeelConnect app to tailor your blowjob intensities, suction strength, and preferences. Thanks to FeelMe AI, you can also hitch a ride on interactive content.
The best part? At $69.95 PowerBlow doesn't burn a hole in your wallet. It's the most budget-friendly interactive suction device up for grabs. Compatibility with the Feel Stars Collection and other like-shaped brands is a bonus. Hook up the PowerBlow and Feel Victoria Mouth with the Keon, and voila, you're in for the wildest blowjob ride ever.
The silent yet powerful PowerBlow has a slew of suction degrees, with the highest one being my personal favorite. Once the suction is kicked in, it amps up blowjob sensations and adds an extra layer of tightness and grip, especially when teamed with the two new-and-improved sleeves built specifically for PowerBlow.
As a closing note, PowerBlow is a well-constructed, innovative piece of kit that delivers what it promises. Sure, a dash of experimentation may be required to fully tap into its potential, but it's worth it, given its interactive modes and superior build quality.
Pros:
Interactive experiences
Wide compatibility
Value for money
Cons:
May require some getting used to
Suction intensity may not suit all
No built-in vibrations or additional features
✍️ Richard Recommends: Who says you have to stick to the standard 'lying down' approach when having fun with FeelStar strokers? Get creative by trying out different positions. Stand up, sit down, or even prop your FeelStars toy up on a pillow for a hands-free experience. The sky's the limit!
FeelStars Review: Final Verdict
Lads, we've embarked on an epic journey through the intergalactic realm of pleasure with this FeelStars review. We learned that each stroker has its own unique charms, textures, and tightness, ensuring there's something for every pleasure-seeking space cadet out there. These sultry sirens of the adult world have proven themselves worthy of their stardom, and it was my esteemed duty to let you know how they stack up in the great cosmic pecking order.
So there you have it, my fellow pleasure pioneers. Now, venture forth into the FeelStars universe on your own, and may the force of ecstasy be with you!
⚠️ Disclaimer: Our articles contain affiliate links. If you like our content and wish to support our work, consider purchasing your new sex toys through our links. For each purchase through our links, we receive a small commission but at no extra cost to you.
FAQs
Give your stroker a good rinse with warm water and mild soap. Make sure to get into all the nooks and crannies, then let it air dry before storing it for your next rocket ride.
Stick to water-based lubes to keep your stroker's material in top shape. Avoid silicone or oil-based lubes, as they can damage the toy's skin-like material.
While these cosmic cuties cater to a wide range of sizes, some might be tighter or shorter than others. Check out my review for guidance on which stroker suits your magnificent manhood best!
| | |
| --- | --- |
| 👉 Name: | FeelStars Strokers |
| ⚙️ Features: | Lifelike Orifice, Realistic Texture, SuperSkin Material, Portable |
| 📁 Type: | Pocket Pussy |
| 🛠️ Materials: | TPE, ABS plastic |
Wild variety ride: unique pleasure chambers, providing a smorgasbord of tantalizing experiences to satisfy your every whim and keep your little soldier saluting.
5
The ultra-realistic, skin-like material, paired with the intricate molding from the stars' actual naughty bits, makes it feel like you're getting up close and personal with your favorite adult starlets.
4
Manly endurance: The snug fit and orgasmic textures of these strokers are perfect for beefing up your bedroom stamina.
4
Sexy adaptability: Whether you're flying solo or looking to add some extra sizzle with your partner, these strokers offer boundless opportunities for injecting some steamy excitement into your love life.
5
Editor's Pick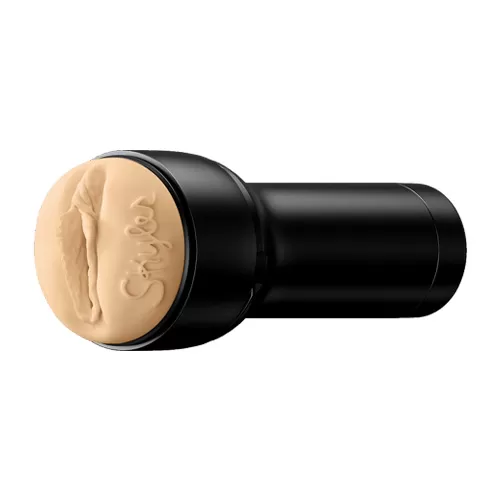 Kiiroo FeelStars
⚙️ Special features:
Lifelike Orifice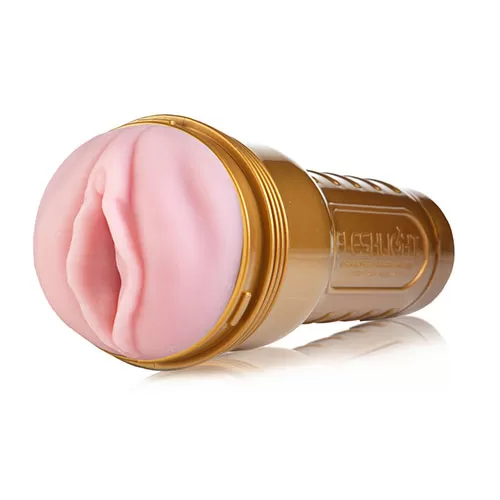 Fleshlight Stamina Training Unit
⚙️ Special features:
Adjustable and super realistic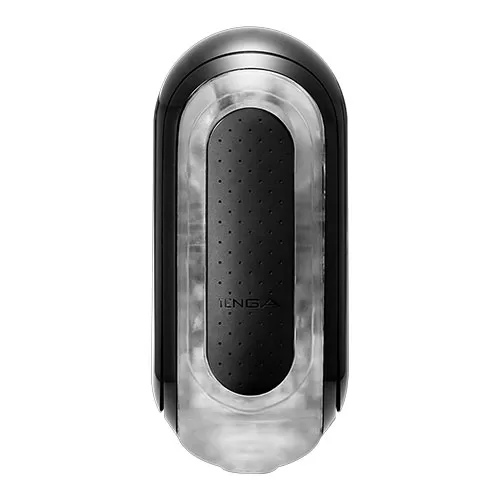 Tenga Flip Zero
⚙️ Special features:
Squeezable pressure pads