Aug/20/2022
Last Update: June 26, 2023
778
7 min read
Time To Train Your Cock And Last Longer! Fleshlight STU Review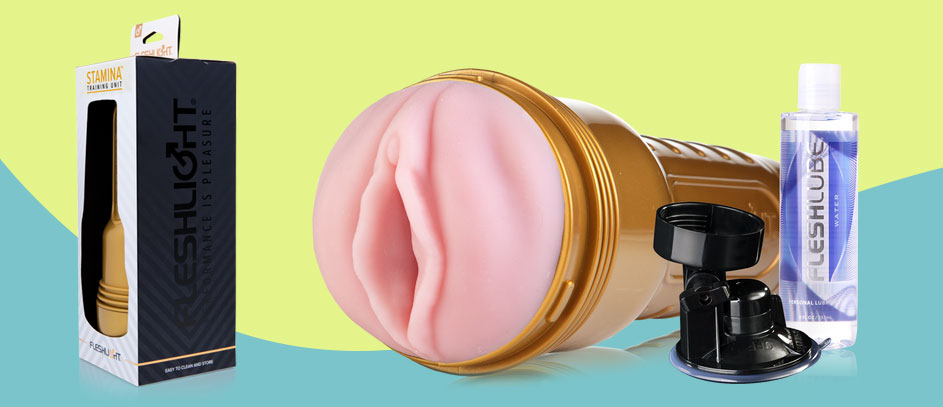 If reading this, I'm pretty sure you're the type of dude who's a little bit too quick on the trigger. And there's no reason to be ashamed here! Studies show that 1 in 3 guys experience premature ejaculation at some point in their lives. One way to change all that and become a true stud in the bedroom is to hit the cock gym! Oh yes, it's time to train harder than Arnold Schwarzenegger when he pumped iron! Luckily for you, you won't have to squeeze and suffocate your johnson with your palms and you don't need to look for any magic pills. I'll test one of the newest and most promising cock-training units in this Fleshlight STU review!
So let's take a deep dive and see if the Fleshlight Stamina Training Unit has what it takes to make you last longer!
Fleshlight Stamina Training Unit: Ladykiller
One of my favorite things about all Fleshlight masturbators is that they are great practice tools. As you probably know, Fleshlight is pretty much the leader in designing all kinds of male masturbators. For years, this legendary company has been helping us to satisfy our fantasies and unload balls deep into virgin-tight masturbators that look and feel like a real pussy, mouth, or asshole. Pretty simple, right?
Well, I'm a huge fan of using Fleshlight sleeves to edge myself and replicate the feeling of sex without having to actually bang my girlfriend and stay hard until she cums. And it seems that the brilliant designers over at Fleshlight have already figured that out. In response to all those who blow it all way too early, they've designed a special masturbator that boosts your endurance.
Aptly named the Stamina Training Unit, this masturbator comes in several different designs. That includes the Lady sleeve which I had the pleasure to test for this review over the past few weeks. There are a few other sleeves like the Stamina Unit Butt and the Stamina Unit Go versions. They are a bit tighter compared to the standard Lady version.
Basically, the whole point of Fleshlight's STU line is to help you keep your load inside. The Stamina Training Unit Lady is designed with just enough sensitivity and softness to keep things fresh. However, the sleeve is not as tight compared to other Fleshlights. The softer and looser sleeve has a special texture on the inside to help you build some strength and resilience.
First Look
Now, you don't have to be a genius to figure out that the STU looks different from standard Fleshlights. The difference is pretty obvious: the exterior features a gold ABS case instead of the standard black one!
Something that definitely doesn't help here is that the outside sleeve looks like one of the most beautiful pussies I've ever seen. The sleeve is made in a gorgeous flesh pink color. This vagina replica looks so tasty that you'll be wanting to eat it all up for breakfast. But let's not get too carried away there buster!
The whole point of this thing is to NOT make you cum the moment you pierce it with your love spear. Oh, and I have to mention that this toy isn't only intended for one pump chumps. It's also designed for long edging marathons. It can fulfill all your fantasies of a hot gym coach babe training you for hours and hours!
What's more, besides the gold plastic casing and the anatomically-correct vagina sleeve, the internal texture is different from other Fleshlights. I'll get into that later. For now, I have to say that this unit is everything that you'd expect from Fleshlight. It definitely feels like a premium product and it comes in at a decent price point of around $70.
What's in the Box?
Every athlete knows that you need to have the right tools in order to train hard. When I unboxed this baby for my Fleshlight STU review, I was quite impressed with the exclusive gold body casing and sleeve. Sure, the shiny gold color is not the most discreet, but you could say the same thing about the standard oversized Fleshlight cases that come in black. Inside the box, I also found a user manual, free lube, and a link to a free online guide for pumping up my stamina.
Features
Exclusive gold casing
Lifelike vagina sleeve
Beaded and chamberless sleeve texture
Suction cap
Total length: 9.75 inches
Insertable length: 8.5 inches
What Is This Thing Made Of?
Like all Fleshlights, the STU Lady sleeve is made of SuperSkin. This material is actually a secret formula that the company has used since the beginning. Fleshlight holds a patent on it and while no one is 100% sure what's in it, people speculate that it's a mix of rubber polymers and mineral oils.
Even though it doesn't contain body-safe silicone, it's in a totally different league compared to other TPE or TPR toys. What I loved about the STU sleeve is that it feels soft, lifelike, and delivers pretty much everything that Fleshlight is famous for.
Stamina Training Unit Sleeve
Obviously, the most important feature of this baby is the sleeve. What makes it special is its unique internal texture that you won't find on most other Fleshlights. While many of the standard models are chambered, the STU sleeve is not. The inside is slightly tighter near the orifice but as soon as you penetrate through it, you'll find a straight and non-tapered texture.
What's neat here is that the sleeve is full of round beads and nubs that feel awesome all over my cock. The beads are quite tiny and there are tons of them inside. To me, this basic texture actually makes sense for stamina training. It doesn't give you any surprise twists or turns that could make you nut too quickly. Personally, I enjoyed the uniform texture for that reason alone. What's more, the comfortable interior is not too tight.
Some Fleshlights, for example, the Fleshlight Girls Stoya model, are incredibly tight and their sole purpose is to make you cum hard quickly. However, the STU sleeve almost forces you to take it easy and focus on your performance.
Nevertheless, I'm not saying that penetrating this thing feels like you're throwing a hotdog down a hallway. It certainly didn't feel that way during this Fleshlight STU review! The sleeve can still put a lot of intense pressure on my shaft and cock head, especially if I adjust the suction effect to maximum.
Will It Fit Your Cock?
Fortunately, most Fleshlights are designed for all kinds of dick sizes. The STU shares the same dimensions as most other Fleshlights. It has a total length of 9.75 inches and an insertable length of 8.5 inches. And that's another reason why Fleshlights are some of my favorite masturbators.
With the STU, I can fit my entire 8-inch cock balls deep and feel the internal texture as it massages every inch of my shaft. Some masturbators made by other companies have shorter insertable lengths and I always struggle to fit my hog inside.
What's also neat about the chamberless design is that you won't miss out on anything if you have a shorter cock. Plus, it seems that they extended the width of the sleeve a little to make it feel less tight. That way, you can still enjoy this toy even if your cock is extra thick.
Testing the STU In Action
While I'm not exactly a minute man, I always find that the key to lasting longer with Scarlett is to train a lot. If you've read any of my previous reviews, you know that she's a kinky little semen demon who loves endless fucking marathons and enjoys every second of it. That's why I need to make sure my dick won't explode at an inappropriate time. So did the STU give me the stamina of a horse?
Well, I'm used to testing tighter Fleshlights. However, I think that the chamberless sleeve plus the wider entry can truly help if you're struggling. When I lubed up and pushed my prick inside, I felt a nice comfortable chamber that gently massaged my cock. I didn't masturbate or have sex for a whole week before trying this sleeve, and I was surprised that I didn't blow my load inside during the first pump.
However, the STU was wet and tight enough to make me explode after a few minutes. Then, when I used it again a few more times, my cock got used to the sleeve and the soft sensations. Seriously, they feel like a warm hug and once you get acquainted with them, you should be patient and train your cock slowly. One thing I didn't like here actually applies to all Fleshlights. The beaded interior is a bitch to clean and dry, but I think it's definitely worth it once you explode inside.
Pros
It will gently caress your cock and help you hold out much longer than usual.
The SuperSkin material feels incredibly realistic.
Cons
The inside is incredibly difficult to clean.
Fleshlight STU Review Summary
To cum-clude this Fleshlight STU review, I believe Fleshlight hit a home run with the STU. It's an awesome masturbator that works as intended and helps you train to prolong your orgasm. I can safely say that it will make you last longer in bed but only if you're willing to put in the effort!
⚠️ Disclaimer: Our articles contain affiliate links. If you like our content and wish to support our work, consider purchasing your new sex toys through our links. For each purchase through our links, we receive a small commission but at no extra cost to you.
| | |
| --- | --- |
| 👉 Name: | Fleshlight Stamina Training Unit |
| ⚙️ Features: | Lifelike Orifice, Realistic Texture, SuperSkin Material, Suction Effect |
| 📁 Type: | Pocket Pussy |
| 🛠️ Materials: | SuperSkin, ABS |
It feels like the real deal! I loved how the beaded texture was able to satisfy every inch of my cock.
5
Texture: The chamberless sleeve does a great job of prolonging my ejaculation and helping me edge for hours.
5
Material: Fleshlight's SuperSkin feels fantastic as always, but the inner texture is difficult to clean.
4
Suction effect: Tightening the cap makes it feel even tighter, but you should take it easy if you're a fast cummer.
3
Editor's Pick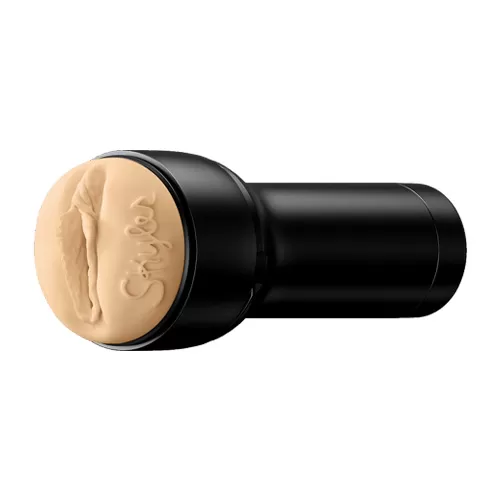 Kiiroo FeelStars
⚙️ Special features:
Lifelike Orifice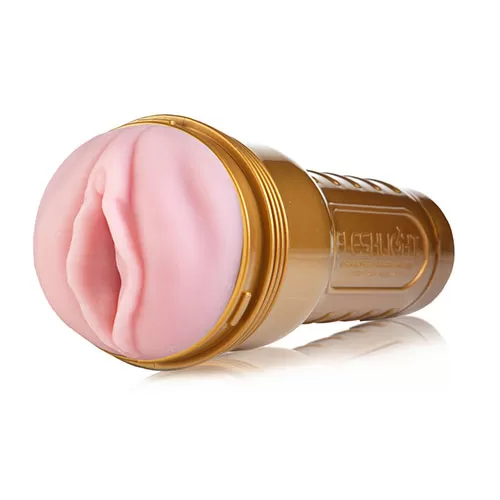 Fleshlight Stamina Training Unit
⚙️ Special features:
Adjustable and super realistic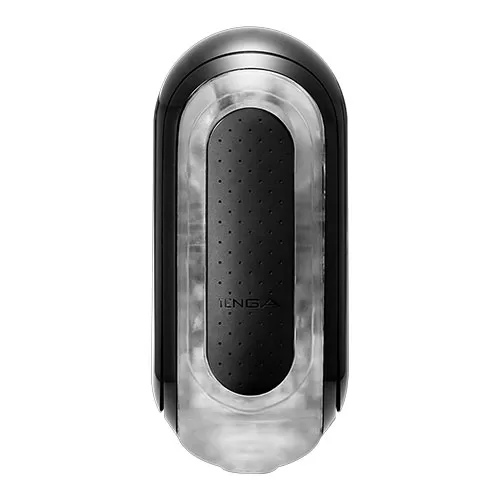 Tenga Flip Zero
⚙️ Special features:
Squeezable pressure pads