Aug/20/2022
Last Update: June 26, 2023
764
7 min read
Can This Water-Powered Penis Pump Increase My Dick Size? Bathmate HydroXtreme 11 Review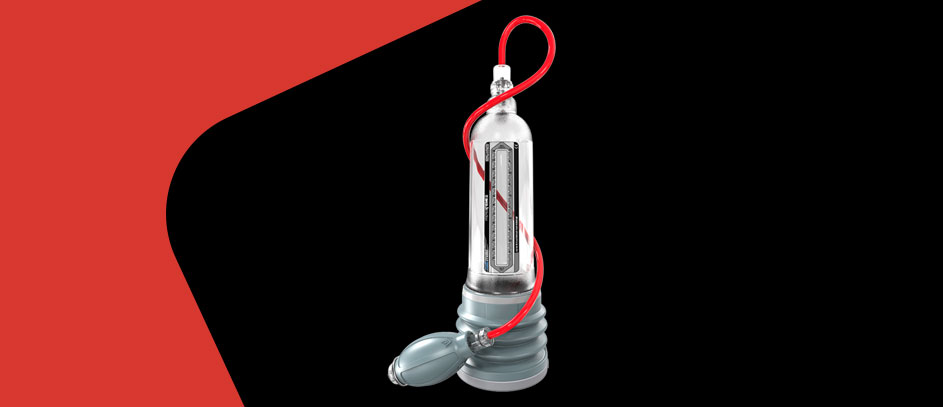 A wise man once said: no matter how big your cock is, you will always want more… Trust me, I'm packing a huge 8-incher in my briefs and I constantly wonder about what it would be like if it was just a bit bigger. It doesn't help that Scarlett is into monster dildos – she's a hungry girl and I have to be on top of my game at all times! Regardless of if you're below average or you're hung like a horse, penis pumps like the Bathmate HydroExtreme 11 are designed to naturally increase your size. However, what's special about the HydroExtreme 11 is that it uses water pressure to deliver quicker, more effective, and much more even results. Take a look at my full Bathmate HydroXtreme 11 review to see whether this penis enlargement is all that it's pumped up to be!
Let's Get This Party Pumpin'!
Even if you're new to the world of penis pumps, you've definitely come across Bathmate at some point. It's one of the most hyped-up cock pump companies out there and rightfully so.
Bathmate designs premium pumps that utilize science to deliver maximum results. However, they call their units "hydropumps" due to their unique technologies. Bathmate pumps like the HydroXtreme 11 use the natural benefits of water and vacuum. By using warm water, they make the penis tissue more supple and enhance the blood flow via vascular dilation. What's more, the warmth of the water also soothes the nerves. It eliminates some of the drawbacks of standard air pumps.
For instance, it gets rid of those stretching pains that you may experience with air pumps. Who knew a water pump could help you grow a bigger dick, right?!
Now, you could also have several reasons for buying one of these bad boys. Sure, it will increase your size, but you can also it to treat ED, Peyronie's disease, or help you after prostate surgery. Plus, it will give you an enhanced erection to make your love gun look harder than ever!
HydroXtreme 11: First Look
Honestly, the HydroXtreme 11 is among the biggest penis pumps I've ever had the chance to penetrate with my dick. I've tested tons of different pumps, and this one truly puts the "extreme" in HydroXtreme.
When I first got my hands on it for this Bathmate HydroXtreme 11 review, I immediately felt like I was holding a premium sex toy. No question about that! Also, you should know that this pump is specifically designed for guys like me. That is, dudes with big dicks who aren't pleased with what the Lord gave them and they keep wanting more!
Yes, Bathmate designed the HydroXtreme 11 big meaty wangs… And the price of over $250 definitely reflects that. Still, keep in mind that you're getting a ton of stuff for this price, including the actual pump and various other goodies in the box. Also, the entire thing looks like it's swallowing your wang up and making it double in size, which is certainly a good thing.
Enjoy a Premium Pumping Experience
Overall, this penis pump looks like a blend of art and science and it reassures me that it will last forever. What I should also mention is that this pump is part of Bathmate's Xtreme line. This is actually a series of cock pumps. It offers various design improvements compared to the company's other units.
First of all, it gives you a redesigned comfort pad that you can insert into the base. That way, you'll get better support, more comfort, and higher suction power. They've also improved the release valve as well as the click attachment on the hose to make it easier for you to handle the handball pump. The handball pump will also give you extra pressure, but that means you should only use the HydroXtreme 11 for no longer than 15 minutes daily.
Also, the hand pump allows you to use this thing just like any standard pump out there and enlarge your cock with air instead of water. Basically, this thing is an advanced dick pump and in my opinion, it's more suited for advanced users who are already familiar with the art of pumping their cocks up.
Unboxing
As I said, this unit costs over $250, but you'll get a lot for your money. Unlike other companies which just give you a penis pump and send you on your way, Bathmate will give you everything you need to start your adventure. Here's what you'll get in the box:
HydroXtreme 11
Carrying case (it looks awesome and durable!)
Special cleaning sponge
Measuring tool
Handball pump
Hose attachment
Security lock
Insert pad
Shower strap
Special pump lube
Frankly, I never expected to get that many goodies inside. This is actually a great thing because you get them all for free and you don't have to buy them separately.
I enjoyed the luxury carrying pouch because it makes it easier for you to store your pump without using the original box. Also, the padlock can save your ass in case somebody discovers your pump.
Features
When it comes to all the features, you have to remember that we're talking about a complex dick enlarger rather than a vibrator or pocket pussy that uses a simple mechanism. That's why you should study the specs and features of this pump to see whether they're the right fit for you:
Material: Polycarbonate, TPE
Insertable length: 12 inches
Diameter: 2.75 inches
100% waterproof
No plasticizers
Max pressure: -0,55 bar with water, -0,22 bar with air
Recommended penis length: 9 to 11 inches
Pump Your Cock With Water
Goddamnit, big dick problems!!! I ran into an issue here: my dick is one inch shorter than the recommended length for this model! The HydroXtreme 11 can fit 9-inch to 11-inch dicks. Still, I carried on and I managed to use it without any problems. I think I was able to make it fit because my fat girth matched the hole perfectly.
However, if you have a smaller member and you still want this model, you can look into any of the HydroXtreme variants that suit your size. That includes the 3, 5, and 7 models made for shorter penises.
Basically, I really enjoyed the even seal when I pushed my prick inside. The pump can effortlessly create a strong vacuum. Then, when I pumped the water out, the vacuum literally made my dick swell up and look much bigger than it usually is. I instantly got an enhanced erection. Also, I'm happy to say it made Scarlett's jaw drop when she saw it. Like, drool was dripping from her mouth and she started sucking like she was being spiritually reawakened.
What About Long-Term Results?
Of course, if you want to see the long-term results of this pump, you'll have to spend a few months training with it. It's been two months since I got my HydroXtreme 11. I've been using it for 15 minutes every other day. I noticed an increase of around half an inch lengthwise. If my banana wasn't already big enough and if I were to try a more vigorous pumping schedule, I'm pretty sure I would see an increase of 1 to 2 inches after a few months.
So yes, the pump works, but you also need to be disciplined and you need to hit the cock gym with consistency! Another thing to note is that the measuring scale is nice and clear. Scarlett said that she got extremely fucking horny when she looked through the transparent sleeve and saw my shaft and veins getting pumped up to a huge size.
Hand Pump
One of the most unique things I noticed in my Bathmate HydroXtreme 11 review was the special hand pump. It makes this penis pump stand out compared to other water-powered units on the market. The hand pump makes the entire process more efficient and it improves the maneuverability of it all.
For example, the Bathmate Hydromax doesn't have a hand pump and it's a total bitch to use. When I tried it, I kept spilling all the water out and the thing felt a bit uncomfortable. But, with the HydroXtreme 11, I can make a vacuum much quicker and I have yet to experience any discomfort.
What's more, I enjoyed the fact that you can attach the hand pump with a pipe or use it directly on top of the unit. As far as I know, this is the only penis pump on the market that comes with a hand pump and you can't buy it separately to use on other Bathmate models like the standard Hydro or Hydromax.
You Can Also Use It Without Water!
What's also neat is that you can use this pump only for air pumping. When I tried it, it was incredibly easy to pump without water. This option is also quite convenient if you want a quick pump before bedtime and you don't want to get yourself wet. It has the same type of suction effect as a standard air pump.
In a way, you'll get two different pumps in one here and that option is more than enough to justify the higher cost.
Pros
Extremely high quality!
All the goodies are included in the box
The included hand-pump makes all the difference
Cons
It was a bit too big for my dick
Not for beginners
The pressure could feel too strong for some guys
Final Thoughts: Bathmate HydroXtreme 11 Review
To conclude my Bathmate HydroXtreme 11 review, I can say that this bad boy is definitely one of the strongest pumps I've ever tried. It's super versatile, it feels comfortable, and it always gives me a legendary erection!
⚠️ Disclaimer: Our articles contain affiliate links. If you like our content and wish to support our work, consider purchasing your new sex toys through our links. For each purchase through our links, we receive a small commission but at no extra cost to you.
| | |
| --- | --- |
| 👉 Name: | Bathmate HydroXtreme 11 |
| ⚙️ Features: | Water Pump, Air Pump, Extra Large, Adjustable, Waterproof |
| 📁 Type: | Penis Pump |
| 🛠️ Materials: | Polycarbonate, TPE |
Huge results: It gave me an instant mammoth erection.
5
Easy to use: the new hand-pump makes it so much easier to use this thing in the shower.
4
It's great for big dicks: If you're already hung, this is pretty much the only cock pump I'd recommend!
5
You can choose to pump your dick with air or water depending on your mood!
4
Editor's Pick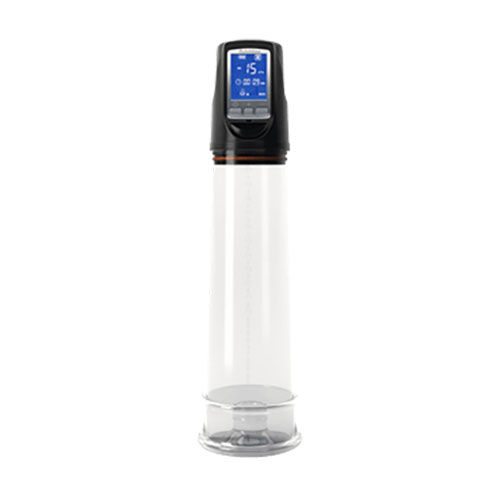 Autoblow SmartPump
⚙️ Special features:
Seamless pumping experience
⚡ Power source:
Rechargeable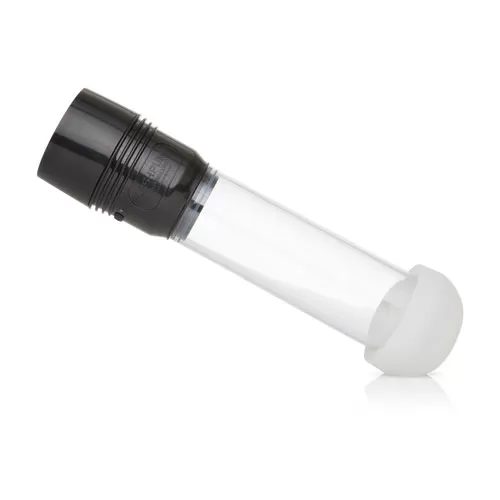 Fleshpump
⚙️ Special features:
Quick release safety valve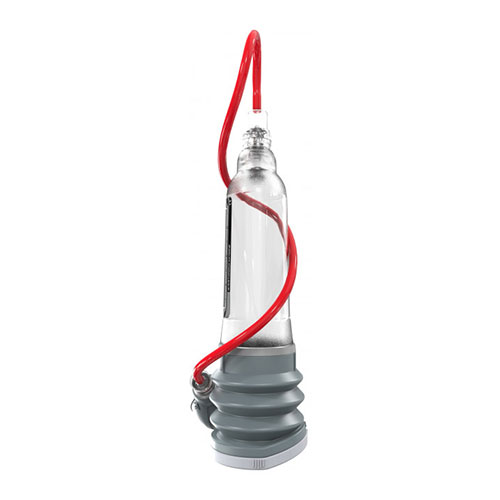 Bathmate Hydroxtreme 7
⚙️ Special features:
Easy pumping in any position