Jun/29/2021
Last Update: July 10, 2023
1369
7 min read
About Us
We Empower Your Bedroom Journey with Exceptional Sex Toys & Reliable Tips
Hello! I am Scarlett Delight, your dedicated guide in the wondrous world of pleasure. When my partner Richard and I met, we quickly discovered a shared passion for exploring the naughty side of intimacy.
Over the past few years, we have embarked on countless intimate adventures – both solo and shared -with an arsenal of toys, and we are excited to present PleasureMeNow.com, a culmination of our knowledge and experiences!
Why We Do This
The sex toy market is unreliable – filled with substandard materials, counterfeit products, and questionable reviews. Many companies maneuver through loopholes, employing questionable materials in their toys. Platforms like Amazon, eBay, and AliExpress are still inundated with counterfeit products and deceitful reviews, as reported by CBC.
That's why we aspire to offer deeply researched, insightful content that not only ignites your imagination but also educates and empowers you.
We believe that unadulterated pleasure is a birthright. Our purpose at PleasureMeNow is to be the torchbearers in your pursuit of ecstasy.
Our Reviews
We understand that in a world filled with choices, making a selection can be overwhelming. This is where our meticulously curated reviews come into play.
According to a study by PubMed Central, 93% of consumers consider detailed product reviews as a crucial factor in their purchasing decisions. That's why we analyze each intimate toy meticulously, providing facts and sharing our experiences to help you make informed decisions. A single review is the distillation of up to 40 hours – sometimes even more – of investigation and crafting.
We've reviewed an impressive collection of 76 sex toys and published over 60 scintillating articles and 45 captivating Sex Ed blog posts that have beguiled and sparked the curiosity of thousands in their pursuit of satisfaction.
Meet the Team
Scarlett "Delight" Dellinger: Your Intimate Connoisseur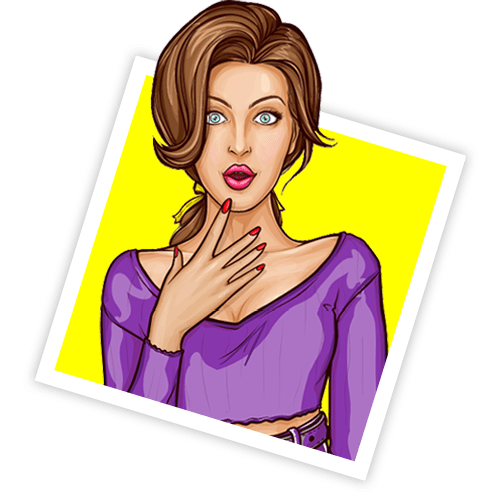 What began as an innocent interest in adult toys has evolved into a relentless pursuit, as I've been devouring literature on sexuality and sex education. As a certified Sexual Health Educator and Sexual Wellness Coach, I am now equipped with the knowledge and skills to guide individuals on their intimate journeys and help them achieve sexual fulfillment and wellness.
What sets me apart is my laser-sharp focus on the subtleties of satisfaction as I peel back the layers of sexual wellness and discovery. My collection of intimate toys continues to grow, and through PleasureMeNow.com, I wish to share the ecstasy of exploration and discovery with you.
Richard "Turbo" Turner: Your Affable Companion in Male Pleasure Exploration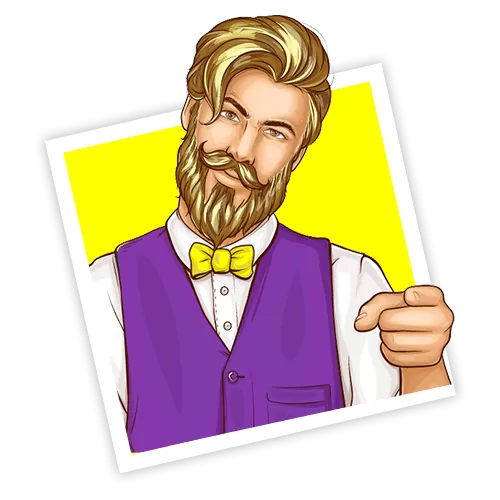 With a spirit that revels in discovery, I dive headfirst into the myriad options the market has to offer, always on a quest to find the crème de la crème in male sex toys. As an accomplished Sexuality Researcher with articles published in titans such as Lelo and Men's Health, I bring a critical and academic lens to the evaluation and understanding of products, ensuring that the information and insights I provide are grounded in science and research.
What sets me apart? I value understanding the multifaceted aspects of each product, analyzing materials, features, ease of use, and diversity in sizes. Through my contributions at PleasureMeNow, you'll also have exclusive access to the most up-to-date promotions, discounts, and deals to ensure that your pursuit of climax is both rewarding and cost-effective.
Vlad "the Not-Impaler" Stephenson: Your Guide to Compact Pleasures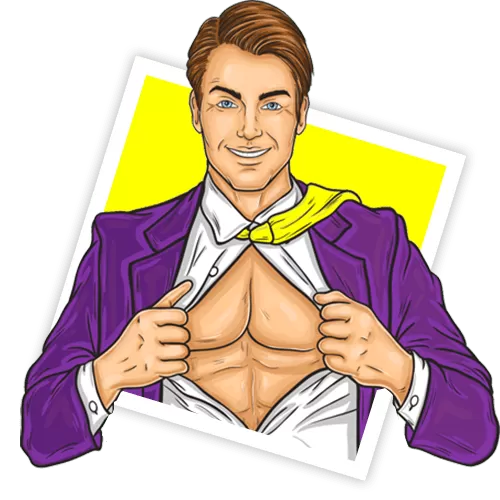 As a certified Sexuality Counselor and a part of the PleasureMeNow ensemble, I take great pride in bringing diversity and a sense of inclusivity to our content. With my valiant 4-inch companion, I navigate the realm of intimate delights designed for those who embrace compactness.
My forte lies in evaluating products tailored for the average to smaller endowment spectrum. In addition, my adventurous spirit has led me down the delightful rabbit hole of anal play and prostate stimulation. With careful exploration and thoughtful consideration, I'll take you through a selection of toys that celebrate the delights of backdoor exploration.
Lola "Lovegood" Bernard: The Vanguard of Boundless Exploration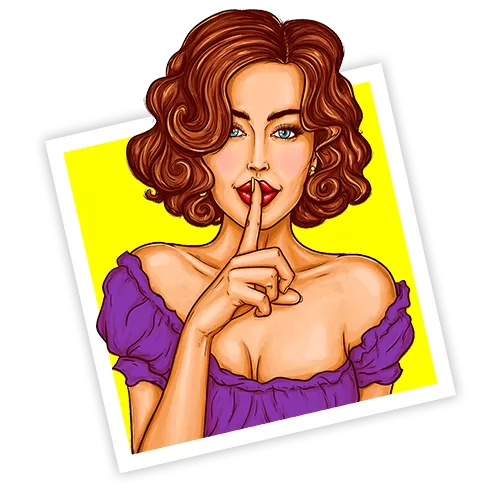 If there's one thing you should know about me, it's that my zest for indulging in every facet of erotic gratification knows no bounds. As a certified Sexuality and Relationship Coach, and an avid Sexuality and Relationship Blogger, I bring my professional insights and personal experiences to the table. I wholeheartedly embrace every opportunity for exploration, be it with partners of any gender, in groups, or in the cherished company of my bountiful treasure trove of bedroom devices.
My focus is on curating and reviewing the exceptional – toys for couples that add layers of ecstasy to shared experiences, especially for those who are bicurious or bisexual. Because inclusive sexual education is essential for everyone's mental health and well-being, as highlighted by J Adolesc Health. Furthermore, I delight in the unconventional and the avant-garde – toys that defy norms and add a dash of the extraordinary to your intimate moments.
Our Process
We understand that trust is the cornerstone of your journey to boundless pleasure. That's why safeguarding the authenticity and safety of the information we share is sacred to us.
Each piece of information is subjected to a thorough review process. Our dedicated team collaborates with industry experts, sexologists, and brands like Kiiro and Autoblow to gather insights and ensure the quality and safety of the products we review.
Furthermore, we remain actively engaged in the industry, partaking in webinars, conventions, and courses. This commitment to continuous learning ensures that every word we pen is touched by the most current and reliable information. We are fervently devoted to being your trusted compass, guiding you through the exquisite tapestry of joy with care, reliability, and unwavering dedication to your well-being.
Industry Recognitions
Check out what famous sex toy brands think about us:
👍 Kiiroo: We at Kiiroo are incredibly pleased with the in-depth and insightful reviews that PleasureMeNow.com has produced for our range of intimate toys. The expertise and thoroughness exhibited in the reviews resonate with our commitment to quality and innovation. PleasureMeNow.com's unbiased evaluation helps our customers make informed decisions, and we're thrilled that our products are featured on their platform. We look forward to a continued relationship with this awesome team.
👍 Autoblow: Autoblow.com would like to extend our heartfelt appreciation to PleasureMeNow.com for their exceptional reviews of our toys. The meticulous detail and genuine experiences shared in their reviews mirror our dedication to customer satisfaction and education. It's refreshing to see a platform that aligns with our values and works tirelessly to empower consumers through accurate information and passionate insights. We proudly endorse PleasureMeNow.com as a credible source for intimate toy reviews.
PleasureMeNow has been recognized by reputable publications, such as Men's Health, XBiz, and Lelo, for our contributions and commitment to quality.
User Testimonials
"PleasureMeNow.com has been a game-changer for my relationship. The insights provided by Scarlett and Richard helped my partner and I to break down barriers and communicate more openly about our desires. The detailed reviews guided us in selecting the perfect intimate toys that have brought us closer than ever." – Jessica & Mark, Boston, MA
"As someone who was always apprehensive about trying out toys, this page was a revelation. The honest, well-researched reviews, especially by Vlad, who focuses on us smaller guys, gave me the confidence to explore new ways of pleasure." – Michael S., San Francisco, CA
Editorial Standards and Integrity
We take our responsibility to provide accurate and reliable content very seriously. Our editorial team abides by a strict set of standards to ensure the quality and integrity of the information we publish:
Fact-Checking: Before publication, each article undergoes a thorough fact-checking process by our review team. We validate the claims and data through credible sources and industry experts.
Transparency: We clearly distinguish between editorial content and any sponsored content or advertisements. When an article contains affiliate links or is sponsored, we disclose this information to our readers.
Expert Consultation: Our content is often reviewed by industry experts to ensure that it is not only engaging but also backed by professional insight.
Regular Updates: We continually monitor developments in the industry and update our content to reflect the most current information and trends.
Disclaimer
The content on PleasureMeNow is intended for informational and educational purposes only and should not be considered as professional medical advice. We encourage readers to consult with a qualified healthcare professional for personalized advice and information regarding sexual health and well-being, as sexual wellness has been found to be a significant factor in overall mental and physical health, according to Lancet Public Health.
Privacy Policy
Your privacy is paramount to us. At PleasureMeNow, we are committed to protecting the personal information of our visitors. Our privacy policy outlines the types of information we collect, how we use it, and the steps we take to safeguard your data. We encourage you to read our Privacy Policy for detailed information. Learn More
Speak To Us, Pleasure Aficionados!
Is there a particular pleasure device you'd love to know more about? Or perhaps a riddle in the realm of intimacy that keeps you awake? Fear not, noble seekers, for we are but a message away.
Drop us a line for any questions, feedback, or love letters of appreciation. We embrace and cherish the wisdom you bring, for it is through your insights and curiosities that we grow and evolve.
For instant missives and updates, follow us on social media. We await with bated breath to share in your intimate adventures.
Twitter | Facebook | Youtube | Instagram
May your sails always be full and your compass ever true,
The PleasureMeNow Ensemble