Jun/24/2022
Last Update: June 26, 2023
1040
22 min read
Best Ball Stretchers In 2023 – Don't Settle for Anything Less Than You Deserve for Your Family Jewels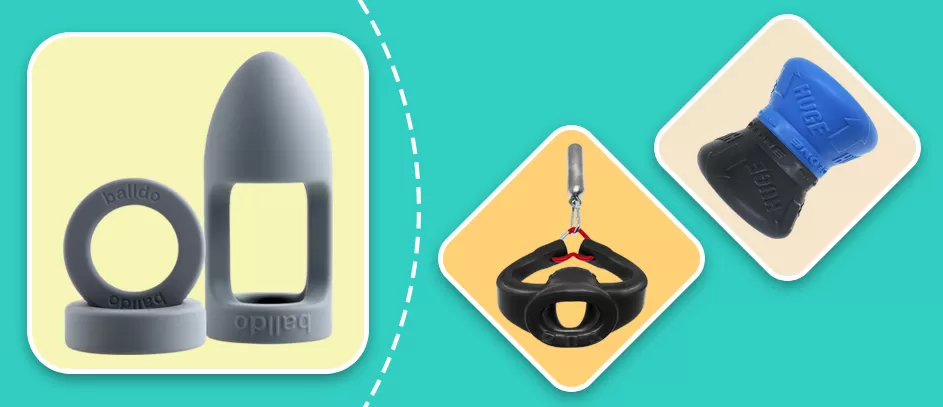 Every guy wants a bigger dick, right? But what about the balls? You know, those little Wonkas that hang between your Willy and the Chocolate Factory? It wouldn't do you any harm if you had a pair of big donkey balls to shove in your partner's face before you make her choke on a massive dose of your nut sauce! But can ball stretchers help you out with that? Stay with me to learn about the art of scrotum stretching and the best ball extenders. But brace yourself – it's gonna get pretty nuts out here!
Top 10 Ball Stretchers in 2023
What you need to know first is that choosing and using a ball stretcher is not easy. A quality ball stretcher needs to fit your sensitive nutsack while staying clean and without causing you pain. But don't worry, I've got all your bases covered here. I'll tell you everything about stretchers made of leather, silicone, and metal to help you out. And if you think you're ready to stretch right now, let me show you the best ball extenders on the market. I ranked them based on comfort, quality, ease of use, and several other jizz-worthy factors. Let's ball!
What Are Ball Stretchers Anyway?
"Sometimes, you don't even need a plan… You just need big balls!"
For years, I've been putting my family jewels to the test. I choked the life out of my nuts with way too many stretchers to even mention here! Eventually, my sack has gotten lower. Now, my balls are dangling like a hypnosis pendulum that turns good girls into obedient semen gobblers! Also, my boys get warmed up more than they used to during intense stimulation, which also makes my ejaculations a lot stronger and more voluminous. Even better, they turned my GF into a full-on ball worshipper: she loves to use my stretchers for all sorts of kinky stuff!
So whether you just want to dip your balls into it or you're a pro baller obsessed with extending his gonads or torturing them for pleasure (*wink wink*), there are plenty of ways to benefit from these unique sex toys.
But hey, I get that ball stretchers may seem a touch uncanny to you at first. You could even say: "Aww, hell no, Richard! That thing ain't getting anywhere near my boys!!!" Whoa, whoa… Don't get your nuts in an uproar here, bro. Let me tell you that ball stretching is a popular and effective practice that has several sexual and aesthetic advantages. While these tiny extenders have a huge fan following in BDSM circles, you can also use them to increase your size, intensify your orgasms (mm hmm!), and gain several other benefits.
Push It To The Limit!
Basically, ball stretchers are sex gadgets that can help you to safely reach a better stretch level as opposed to some alternatives. That includes the use of your hands or, according to history, a heavy brick tied to a rope. Oh, my poor, poor ancestors! But, simply put, ball stretchers are meant to stretch your nuts. There are many reasons why you might want to do that, and there are also many benefits to it.
Generally, the use of scrotum stretchers is mainly seen in BDSM, most commonly in cock and ball torture (i.e., CBT play). However, regardless of why you want to use one, a ball stretcher will wrap around your scrotum's base. Then, it will work together with gravity to pull the skin tight and draw your sack away from your body. This will elongate your baby gravy pouch over time.
Also, some stretchers have a set size. Others allow you to change the tightness. But that's only the beginning. There are hundreds of different stretchers you can choose from. That will depend on your needs, sensitivity, and your preferences. For example, some extenders will include rings or hooks that enable you to attach ball stretching weights to them for more pressure. Others are non-weighted. They use materials like leather in order to make your junk look mega kinky and prep it for hardcore fun.
Therefore, if you want to get the ball rolling for the first time, you should make sure that you're getting the best out of your stretcher and learn all about this exciting activity. There's nothing nuts about that, right?
But Why Would You Even Wear a Ball Stretcher?
As I said, you might want to extend your nutsack for several reasons. That includes:
Stronger Elongated Orgasms
After stretching for a while, your scrotum will become longer, and it will feel heavier. During sex, this feeling of heavier nuts that hang lower can boost the stimulation and bring you stronger orgasms. This is also due to the fact that your balls retract into your body naturally during the big O. At the same time, the additional weight will slow down the retraction process, and it will make your orgasm last longer.
The Look of Low Hanging Balls
Since scrotum stretchers have a long-term effect on the length of your sack, they can benefit any guy who wants to have lower balls. And no, I'm not talking about sagging old man balls but a rich and long alpha sack that proudly shows off your masculinity. This can be aesthetically pleasing to yourself and your partner! Certainly, I'm not saying that bros with longer scrotums are more attractive, but it's mainly a personal preference, and you can achieve it with ball extenders.
Better yet, longer scrotums can bump against your partner's genitals in various positions, and this could feel incredibly pleasant for them. Lots of ladies love the feeling of metal stretchers when they slam into their clits during a deep dicking. This extra dose of stimulation can push them to some unforgettable orgasms!
The Pleasure of Stretching
While most guys love it when someone plays with their testicles, using a stretcher is a whole new ball game. Basically, you'll feel a special type of pressure and tightness when the extender pulls on your sack. The skin will become more sensitive and, in turn, more receptive. Trust me – every touch gets magnified here. The sensation becomes so powerful that you can even splurge only by stimulating your bollocks!
What's more, some guys love to improve a plain old wanking session with a tight ball extender. It brings a pinch of extra pleasure. Others simply love to experience the stretching sensation only. You can even wear a ball extender in public and underneath your clothes to bring more joy into your daily routines.
BDSM and Fetish Play
As I said, scrotum extenders are some of the kinkiest toys in BDSM. Many fetishists predominantly use them for cock and ball torture. I like to call it the Dance of the Nutcracker and Sugar Plum Fairy!
But beware! This is one of the darkest (and most dangerous) BDSM kinks. It's based on willingly inducing pain to your prick and danglers to produce all kinds of physical and mental pleasure triggers. When used correctly and responsibly here, ball stretchers can be the perfect tool for all sorts of filthy and degrading fetishes. That includes femdom, erotic humiliation, ball-busting, orgasm denial, wax play, cock milking, painplay, and so forth.
The Top Benefits of Ball Stretchers
Personally, I enjoy most of the above, but my favorite is the look of my low hangers, along with the feel of cold hard steel against my dick. But this is not about me. It's all about your little nuggets! So check out some of the benefits you can get with a ball stretcher:
Boosted arousal factor
Masturbation and sex become more intense
Lowered and bigger-looking balls
Enhanced stamina
Improved sensations for you and your partner
Types of Scrotum Stretchers
Obviously, your desired goals will depend on your preferred ball stretcher. To pick one, you can focus on several different types. As mentioned, there's no shortage of scrotum stretchers right now, and they come in all shapes and sizes. The three main types are metal, silicone, and leather stretchers, but there are many others.
Leather Ball Stretchers
Speaking of leather ball stretchers, they are some of the softest types. Leather is a naturally soft material which is why this type is not as effective for elongation compared to metal ball stretchers. Nevertheless, leather stretchers still have their purposes.
For one, they allow you to get a comfortable stretch without any difficulty or increased pressure. They will work just right if you already have low hangers and you don't want to extend them any further. If you like the feeling of using a ball extender during sex, this type provides an immediate pleasure effect without changing the look of your nuts. Plus, since they are flexible, they are great for all bros with sensitive beanbags. However, if you prefer the look of leather but still want to elongate, you can find some extra long leather stretchers for that.
Either way, leather stretchers require extra care because they can absorb lube, sweat, and germs. You'll have to learn how to take care of this material properly and replace your scrotum stretcher every once in a while. Still, leather stretchers have a simple clasping mechanism that makes removal much easier compared to other types that require you to take them off by stretching them out.
Silicone Ball Stretchers
Next up, silicone ball stretchers are made from stretchy silicone rings, similar to cock rings. This is why lots of guys use them together with cock rings to truly make their junk pop. Can you imagine the look of your ringed-up and throbbing cock combined with a pair of swollen and elongated cum tanks? That's exactly what you could get with a silicone ball stretcher! Yummy!
But generally, these stretchers are designed to flex over your twins and squeeze them tightly. Once you put this extender on, it will maintain the stretch until you take it off. What's more, silicone stretchers are lightweight. They are available in various different colors, sizes, and shapes. And since silicone is a 100% body-safe material that doesn't absorb bacteria, they are some of the safest extenders out there. I'd recommend this type to anyone who wants a tight and comfortable fit that works for all occasions, especially for public wear.
Metal Ball Stretchers
If you want to fully elongate your meaty clackers and make them dangle over your partner like a bone above a drooling dog, you'll need a metal ball stretcher. These types have proven themselves to be the most effective when it comes to stretching. That's because metal is a sturdy and rigid material that can grip your boys tightly. Typically, when you increase the grip, you create more pressure and flex your nutsack to the limit.
Plus, another crucial feature of metal ball stretchers is their weight. Since these types are quite heavy, they also use the power of gravity to get you the longest stretch with lasting results.
However, your horny ass will have to be extremely careful when you put them on and remove them. Also, some stretchers can be difficult to wear while moving around, but you can also find thinner stretchers that look like rings if portability is your goal. Another thing to mention here is that metal ball stretchers can have different fastening mechanisms. The most typical is the hex/screw configuration. Plus, most of the quality options out there are made of surgical steel (medical-grade) and are skin-safe and easy to maintain.
But that's only the beginning. There are many other types that differ based on their mechanism, material, look, and function. That includes parachute stretchers, neoprene stretchers, magnetic ball stretchers, ball dividers, stretchers with chains or other BDSM accessories, stretchers with cock cages, etc.
Extra Features to Turn You Into a Master of Testicular Yoga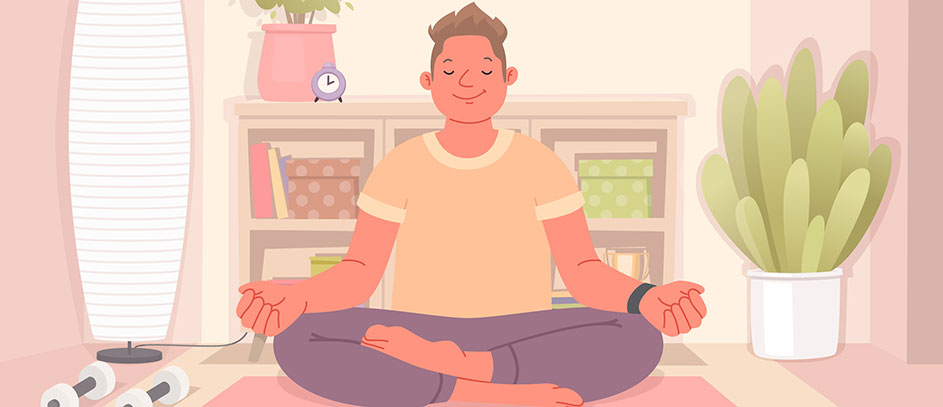 You can also focus on some additional features on your stretcher to ramp up the fun and get even kinkier:
Special Features for Casual Stretching
Closed-ended – Most standard stretchers come with an open end, but some can close your marbles off entirely. This can be a neat option for teasing yourself if you spend too much time playing with your codpiece. It's also a clever addition for daily wear because it protects your nads.
Attached weights – Some extenders give you the option to attach a ball stretching weight for a longer stretch. You can hook up an extra metal ball or another heavier object to the extender.
Stacked – Another feature that ramps up the intensity of your stretching is stacking. Some metal stretchers are sold in kits, and you can stack them on top of each other to drop those balls even further.
Cock ring and ball extender combo – This is a very special combo that many dudes enjoy, and I shared some of my experiences with these toys in my earlier reviews. When you jerk off or penetrate your partner, the cock ring will pull on the ball extender to fully push you over the edge!
Vibration – If you're a fan of vibrating toys, some extenders include removable bullet vibrators. When you put your scrotum stretcher on, the vibrator will stimulate the sensitive spot between your cock and balls, and it will send powerful pulsations throughout your body!
Long-distance and VR – Unfortunately, there are no next-gen ball stretchers with VR or long-distance options, but I can see this happening in the future. I'll be the first to try a cyber ball extender that allows my GF to stretch out my nuts from a remote location.
Extreme Ball Stretchers for BDSM Play
Chains – If you want to play tug of war, you can strap a chain onto your ball extender. That way, you or your partner can pull the chain to bring mild to intense pain to your sack. Granted, this extreme ball stretcher works mainly for CBT experts who know their limits. The most popular example here is magnetic ball stretchers.
Spikes or studs – Some extenders come with spikes on the inside to bring you even more pain when they wrap around your bollocks!
Buyer's Guide
Obviously, you're probably not going to choose all of the features that I've described above. Let's face it – every guy's balls are different. That's why you need a good strategy to help you pick the best ball stretcher. It's all based on your anatomy, goals, and some additional factors. To proceed, you'll need to:
Consider your ball-stretching goals.
Measure yourself to find the best size.
Think about the weight, design, and thickness.
Learn about the type of material you're getting and how to use it safely.
So let's cover all of those points in detail in my quick buyer's guide:
The Basics of Testicle Stretchers
If you're familiar with penis extenders or if you've read my previous reviews about them, you should know that scrotum stretchers work in a similar manner. Namely, testicle stretchers also use the principle of traction to make your scrotum longer.
When you introduce pressure on your sack and expand it with a ball stretcher, your scrotum will form new tissue cells. They will expand gradually, and over time, your sack will get longer. It could take a few months until you see the results. Depending on the stretcher, the outcomes could be temporary or long-lasting.
Either way, you also don't have to stretch for the sake of elongating, and you can simply use a ball extender for fun.
The Perfect Ball Stretcher For You?
Frankly, you could have a painful experience if you're a total newbie and you squeeze your balls into a tight stretcher full of spikes and chains. Trust me, that's not something you want to put your Gentleman's Globes through if you don't know what you're doing! Here's what you should focus on instead:
Why Do You Want to Stretch?
Previously, I said that it's crucial to think about what you want to do with your ball extender. Do you want to get longer and bigger balls to enhance your manhood and your sex life? If yes, you need to decide whether you want long-lasting results or only a short stretch.
However, what if you want your partner to tie your nuts down, punish them until they turn blue, and drill your ass with a prostate massager? If that's the case, you'll have to consider your safety along with your partner's wishes and limits.
The Length of Your Sack
If you already have a big pair of low hangers, good for you! But, you can still use a stretcher for fun or to reap some of its other benefits. Meaning, your size is one of the most important factors when it comes to choosing a new ball stretcher. A poor-fitting stretcher can feel awkward, it might not work as intended, or it could directly cause you pain. That's why you have to find your size and figure out what will work the best for you.
How to Determine Your Size
This step is pretty much mandatory unless you purposely want to damage your testicles. And I doubt it! Typically, you will need to measure your diameter before you find a suitable fit. A quality stretcher must be a perfect fit, and unlike cock rings, it must not block your blood flow. On the other hand, if it's too loose, your nuts will slip through the hole, and you won't really get anywhere.
If you really need me to explain it, the best way to measure yourself is to take a string or measuring tape and wrap it around your nads. Then, use a conversion calculator to find the diameter. But that's not all – a quality stretcher needs to fill the space between the top of your balls and the bottom of your cock. You should measure the length between those points to figure out the ideal thickness of your stretcher. After you've found both measurements, focus on the product that matches them.
Usually, the diameter of the stretcher should be around 20% smaller than your ball diameter. Also, stretchers come in various lengths, from ½ inch to 4 inches or more.
What Material Is Right for You?
The material of your ball stretcher also plays a key role in the way you use it and the results you will get. For example, a heavier metal or steel expander will give you a better stretching effect as opposed to a leather one. And while steel or silicone are non-porous, body-friendly materials that do not cause allergies, leather requires you to be a bit more careful.
In fact, leather is extremely porous, and it absorbs germs. Even though it looks great while it's strapped around your boys, you'll need to be careful when you're cleaning and reconditioning it. If you choose a silicone or metal stretcher, you'll spend less time cleaning it, and you won't need to focus as much on your skin's safety.
Weight and Design
As mentioned, different types of testicle stretchers are suited for different purposes. For example, leather stretchers are great for guys who already have low hangers, while metal or silicone options are ideal for those who wish to make their balls longer. You should also keep in mind that all types of stretchers can come in various weights and thicknesses. They could be ring-like and light or very thick and heavy.
Generally, thinner stretchers are the best for beginners, while thicker ones with more weight on them will give you better results.
On-the-Go Ball Stretching
If your goal is portability, you're not going to want to spring for a heavier steel stretcher. These things could feel uncomfortable when you're moving around or sitting at the office. Plus, they could pull on your pubes or skin while you're walking, or they could just look way too bulky underneath your pants. Instead, you could focus on thinner metal rings, silicone stretchers, or even a leather one. The size and shape should be discrete and easy to take on or off or fit under your clothes.
How Much Should You Expect to Pay?
Luckily, ball extenders are simple sex accessories, and they don't cost a lot at all. You could find quality silicone or leather variants in the $20 to $30 dollar range. A metal extender could cost you around $60 to $80. What's more, since stretchers are not so expensive, you can buy several of them and experiment with all kinds of different sensations. But, keep in mind that you'll pay extra for additional features like vibration or attachments like chains or weights.
Things You Should Look For
Try to buy your ball stretcher from reliable and respected sex toy companies.
Try to spend extra on premium steel and silicone materials. If you're buying a leather ball stretcher, make sure it's made of real leather as opposed to alternatives like PVC.
Focus on the best stretcher that suits your preferences, goals, and your measurements.
Check out user reviews to see what other dudes thought of the product.
If you're buying a stretcher with extra features like vibration, cock rings, or attached weights, look into them to see if they suit your preferences.
Things to Avoid
Avoid knock-offs or shady sellers.
Watch out for products that don't state the materials used.
Stay away from unsafe materials like jelly or PVC.
Tips on Using, Cleaning, and Storing Your Ball Stretchers
Now, there are several methods by which you can use your ball stretcher. I've outlined what I think is the best way in several steps below:
Warm-Up
Clean up – Wash your boys or take a hot shower. Also, make sure your hands are clean.
Exercise – Try to get some circulation flowing to your marbles first. You can pull the scrotum skin with your hands gently. Then, wait for 30 to 45 seconds. This will get your ball sack to loosen up.
Grab the top of your scrotum using a finger-and-thumb OK sign. Push your hand down to the top of your testes and try to keep the stretch going for around 45 seconds to a minute before you release your grip.
Repeat the previous step but pull your balls to the right and then to the left for the same amount of time.
Putting It On
The above warm-up routine will help you to get your balls ready and allow you to find the best spot for your scrotum stretcher. While the method depends on the type of stretcher, just remember that it's meant to go behind the top of your balls, not over them. If you squeeze your nuts directly with it, you could feel a lot of pain. To start, make the OK sign with your hand, push your balls down slowly, and use your other hand to put the stretcher on. Here's what you should do based on the different types of stretchers:
Metal (two-piece) – Put the first piece behind your chosen spot and gently hold it down. Then, put the second piece over it and lock the mechanism. Try to keep your skin straight so that the stretcher won't pull on it.
Leather – Slowly place the stretcher around the back of your nuts and clasp it shut.
Silicone – You'll need to stretch the silicone ring with your fingers and put your balls through the hole while pushing the stretcher upwards. Take your fingers off very slowly so that your stretcher can gently retract around your ballsack.
Safe Use and Removal
Your ball stretcher should ensure a tight fit with just enough pressure to stop any slippage. It should stay in place without moving up or down. However, it shouldn't be so tight as to cause you discomfort and pain. I also advise you to use some lube with all the previously mentioned instruction methods. It will eliminate any unnecessary friction and minimize pain. Also, removing your scrotum stretcher is easier than putting it on because you just need to follow my steps in reverse. Just be careful not to pull on your skin.
Furthermore, newbies should try wearing their stretchers for only 10 to 15 minutes at first. You will need to gradually train your balls in order to get them used to the sensation. With time, you'll be able to wear a stretcher for a few hours daily. If you're serious about stretching, you could see substantial results after 15 days. Yet, bear in mind that you'll need to continue using the stretcher if you want to see long-term results.
Cleaning and Storage
Surely, your nuts are not the cleanest place in the world. That's why you'll have to wash your stretchers before and after use. This will only take a couple of minutes, but you'll need to wait until the stretcher dries before you use or store it. With silicone or metal types, you can simply clean them with warm soapy water. Alternatively, you can use a disinfectant like Lysol for leather. You should ensure that the leather is 100% dry because moisture can cause it to decompose. If you want to use a disinfectant, make sure to wipe the stretcher down with a damp cloth afterward so that you can get rid of any chemicals.
And as mentioned, your scrotum stretcher needs to be dry before you can store it. You can let it air dry for an hour or two before you place it in its original box or a storage container.
Ball Stretchers Industry Overview
So who invented scrotum stretchers, and what should you expect in the future? Let's find out!
History of Ball Stretching
Unfortunately, the history of ball stretching is not well documented. Some records state that men in Asian countries used to tie heavy objects to their balls in order to make them longer. And I'm so glad we don't have to do that today because it's balls to the walls insane!
Anyway, what we do know is that penis stretching was practiced all the way back in ancient civilizations. In ancient Rome and Egypt, men used all sorts of techniques to stretch out their dicks with ropes and weights. I can only assume that some curious Joe out there tried the same thing with his balls. Similar methods have been documented in Africa, India, South America, and various parts of the world.
What's important here is that the whole method of stretching your balls and dick actually relies on the medical process of traction. This makes your muscles grow new cells through stretching, and it was first used for the purposes of penile enlargement after World War 2.
However, the use of ball stretching has not been medically approved, and we can only assume that these small toys became popular in the late 1990s and the internet era. Nowadays, we can choose from all kinds of nut stretchers, cock expanders, and various other tools to make our balls and dicks look bigger and better. Really, it's a shame that we don't know who invented them because that person definitely deserves a Nobel prize!
But What Are the Best Brands?
As with all male sex toys and accessories, some brands stand out and tower above others. Some of the most popular names in the world of ball stretching toys are Oxballs, Blue Line, The Chain Gang, Oxy-Shop, among others. You won't go wrong with any of these brands, and you'll be especially pleased if you pick some of the stretchers I recommended at the beginning.
The Future of Stretching Your Nutsack
What's next for this booming industry? Well, lots of different sex toy categories have seen massive advancements in the world of AI, VR, and remote control. If you ask me, I think it's a bit of a stretch to say that ball expanders will get anywhere near that.
I'd like to see some smart-controlled stretchers, but I'm not sure I'd put the safety of my sensitive nads in the hands of something that's controlled by new and untested tech. It could happen, but it might take time.
Still, I think we can all see the potential of automatic ball stretching robots that make our nutsacks longer and make us spew big gallons of baby sauce until we're unable to move! But right now, it's time to order your favorite testicle stretcher to "stretch them out before you go-go and leave them hanging on like a yo-yo!"
⚠️ Disclaimer: Our articles contain affiliate links. If you like our content and wish to support our work, consider purchasing your new sex toys through our links. For each purchase through our links, we receive a small commission but at no extra cost to you.
FAQ
Generally, most stretchers don't come with any risks, but you can get hurt if you don't know how to use them or if you yank on them suddenly. Another mistake that you can make is to squeeze your balls too tight to restrict the blood flow. If you wear your stretcher correctly, it shouldn't hurt, and it should only deliver a mild pressure on your sack. In some cases, the stretcher could pull on your skin a little. If that happens, you could reposition the stretcher and try to get as comfortable as possible.
Well, the only thing you can do is remove your stretcher right away. If you move your testicles in a certain uncomfortable way or if you feel a sudden rush of pain, I suggest you stop what you're doing and take the stretcher off. The pain should go away quickly. However, if it persists, it could mean that your scrotum stretcher doesn't fit you properly or that your balls are just too sensitive for it. You could experiment with other types of stretchers to see which one feels the most pleasant.
This will depend on how much your nuts can take. If you're not so sensitive, then, by all means, penetrate your partner until you explode! If you're not sure about it, you can start by lightly introducing your ball stretcher into masturbation, foreplay, and eventually penetration. Just remember to use simple positions like doggie style that won't put extra pressure on your balls during sex.
Well, it doesn't really work that way. If you want to get longer balls, you have to use an extender. An extender is much wider than a cock ring, and it pushes down on your balls in order to make them longer. Cock rings are effective too, but they constrict the blood flow to make your nutsack more sensitive to stimulation.
All of this will depend on your body and the way you use your stretcher. If you're like most men, you will see substantial results in 15 days. However, if you stop using your stretcher after that, your boys could retract, and your sack could get smaller. If you want to see long-lasting results, the best tip is to use your stretcher frequently and without any long breaks.
If it doesn't start to hurt, yes. Basically, there are no rules here. If the stretcher doesn't block your circulation and if it feels comfortable, you can wear it for a few hours or even an entire day.
No, you don't have to be a kinkster to use ball stretchers. If you're not into cock and ball torture or any other fetish, you can simply use testicle stretchers for fun or for the sake of elongating your sack.