Jun/22/2022
Last Update: June 26, 2023
966
15 min read
Just What The Doctor Ordered: The Best Anal Probes In 2023 For Super Kinky Backdoor Exams!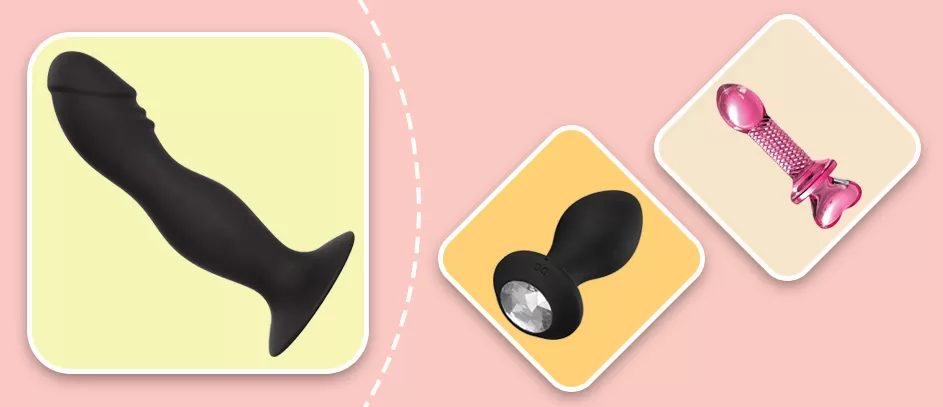 Do you constantly fantasize about getting abducted and abused by aliens? What if you want to play cruel doctor and naughty nurse and you need an extended examination of Uranus? Well, life is simply too short not to become an anal slut! But what if all of you crack-addicted girls and boys out there have already ravaged your hole with anal dildos, butt plugs, or vibrating ass beads and you're looking for something new? Or do you finally want to pop your backdoor cherry and you need the ultimate training tool? Let me show you how to discover the innermost reaches of your exit hole with anal probes!
Top 10 Anal Probes in 2023
Are you a nasty anal freak and you're lovin' it? From cum-covered gaping porn queens to that weird janitor dude at your office who walks funny, everyone can enjoy an anal toy or two. And if you're constantly hooked on sodomizing your tight brown eye or dominating your partner's dirt box with all sorts of bizarre objects, anal probes will be right up your alley! These dirty devices will make you bend over and take it like a prisoner! Recently, my BF and I had the privilege to lube up my rear-pussy and his boy-hole and we went to town on dozens of ass probes to find the ultimate pleasure tool for our buttholes. Check out the results of our experiment below and see the best butt probes of 2023!
To Probe, or Not to Probe? That Is the Question!
If you're like your slutty friend Scarlett over here, you probably get a daily urge to stuff your exit hole with all kinds of naughty gadgets and stretch yourself out until you're squirting like a pig! Good job! I can only tell you that these are the perfect times to be living in if you're addicted to the fine art of anal pleasures.
Seriously, our tight sphincters can test out more anal toys than airport security agents. Plus, we can use all sorts of toys to live out our fantasies! What I'm trying to say here is that regardless of whether you're into BDSM, roleplay, cock milking, hardcore gaping, or plain and simple romance up the bum, you can pretty much do whatever you please with your cornhole. Just reach down to your crotch with your hand. If you feel a butthole, good news! You can fuck it! So say it once and say it loud: I'm a shameless anal whore and I'm ready to get probed!
Speaking of probes, this is definitely not going to be about that episode of South Park. You know, the one where Cartman gets a visit from some aliens and ends up flatulating fire after being probed with a huge satellite dish. Funny shit! Anyway, not many people are hip to anal probe toys yet and I'm about to change that! So what are these kinky anal toys all about? How can you use them for some legendary anal acrobatics?
Close Encounters of the Anal Kind
"Your butthole is a one-way street on the highway of life. The more you probe its secrets, the more surprises you'll find!"
Basically, anal probes are like a crossover between small dildos and butt plugs. What sets them apart from other ass stimulators is their special shape. Most anal probe toys are long and thin. They're literally shaped like a probing device that's designed for any gender or sexual orientation out there. Oh, my!
Moreover, these toys have been on my radar for a long time. While I haven't tried them until recently, they have some incredible features that you just won't get with other anal toys. For one, the narrow shaft literally gets locked into your anus. Since these toys are much thinner compared to, let's say butt plugs, they have a much lower chance of popping out. Plus, as with all anal toys, probes come with a flared base. This stops them from entering you fully. That way, your boyfriend will never have to fish these damn things out of your butt with his hairy fist!
Either way, these babies are designed to stay put in your butthole and you can use them for all sorts of filthy anal adventures. I mean c'mon, who wouldn't want to stick a probe up their rectum? Just try one of these bad boys and you'll instantly see why I'm so obsessed. They're just perfect for everything butt! That includes freaky anal experiments, kinky roleplay, butthole stretching and training, extreme sodomy, and so on.
Types of Anal Probes
While long and thin anal probes are the most common type, there are many different styles out there. They are made to suit everyone's bunghole and their turn-ons. Also, they differ based on size, shape, materials, and various special features.
Plus, while most probes are used for sexual purposes, there are some legit medical probes that can treat various health conditions. Some are used as electronic pelvic toners. Others can cure prostate issues or bladder leakage. Anyway, if you're here, you probably don't suffer from fecal incontinence and you're only looking for your next best anal plaything. So let's have a look at some of the most exciting types of rectal probes!
Silicone Anal Probes
Silicone is basically a synonym for a quality anal toy. These types of anal depth probes are made of medical-grade silicone. This material is 100% anus safe. It also plays well with everyone's skins. Unless you're allergic to silicone, you can use these types for all sorts of gut jobs and digestive tract explorations. And listen, I'm not going to sugar-coat it. Just shove a silicone probe up your booty and you'll see what I mean!
Typically, these types are all about long and thin probes for newbies and pros. They'll give you a nice slick shaft that glides in easily. However, since they have a thin and long shape, you can also use them for intense thrusting motions. You can also find tapered silicone probes or other models with beaded or swirly textures. And most importantly, silicone probes are non-porous. This means they won't absorb any nasty bacteria from your smelly butthole. Meaning, they won't pose a health hazard.
Glass Anal Probes
If you love glass butt plugs or anal beads, these toys will be the next logical upgrade. Glass anal probes are also shaped like long and thin cylinders. Most of them will have a super smooth surface. It will enable you to push your toy in easily while you're experimenting.
Due to their shiny and transparent look, these toys are the perfect option for all sorts of surgical play or kinky gaping fetishes. Even better, they can't bend or break. You can also heat or cool them down before insertion. Not only do they provide a highly intense sensation during penetration, but they're also fabulous to look at. They'll expose your lover's gaping hole and let you see inside it! Time for your expert colonoscopy, dear! Granted, not all of these types are straight and smooth. Some have a bead-like texture that makes them similar to anal balls. Others are shaped like hooks or glass dildos.
Metal Anal Probes
If you want your boyfriend to fuck your ass-cunt like you're auditioning for Kink.com, look no further than a metal probe. These steel ass-wreckers can pump your shitter hard. They'll look super hot at the same time, especially if you're hogtied and you're begging Daddy to set you free! However, the only thing you can do is sit there motionless while you get your ass blown out with a massive steel probe! Not a bad way to kick off the weekend, right?
Well, in all seriousness, metal probes are some of the most versatile toys out there. Some are super slim and some have curvy and ribbed textures. Others could have a metal ball at the end or a kinky handle that your lover can grip onto. Trust me, these things look like medieval torture tools. They'll turn your husband into your little boy slave! The only question is: has he been a good little slut and does he deserve the release?
Vibrating Anal Probes
While adding vibration to any sex toy makes it even more special, just imagine what happens when you use a vibrating anal probe toy! Trust me, these things will buzz the hell out of your ass until they milk the soul out of your body!
Seriously, vibrating probes are some of the most intense toys out there. They come with built-in motors or removable bullet vibrators. They'll deliver intense pulsations right where you need them the most. These types are ideal for all kinds of anal escapades, especially prostate milking. But, they'll also feel extra special for the ladies. Their vibrations will travel all the way to your clitoral and G-spot nerves for ultra-intense blended orgasms. What more can you ask for?
That said, vibrating probes can also come with a ton of special features. Some of my favorites are remote-controlled and app-enabled probes. You can use them to trigger the vibrations from a distance. Then, enjoy a hands-free anal fuck-fest! This is one of the best features for BDSM, kinky long-distance play, and outrageous anal affairs in public.
Electric Anal Probes
This may shock you, but some people love to stimulate their rectums with electricity. It's an unusual sensation. Basically, electric probes can send out mild to strong pulses or shocks to stimulate acupuncture points or cause automatic muscle contractions. But let me warn you: these toys are definitely not for beginners!
Long Anal Probes
Now, if you truly want to play "when nurse becomes the patient" and get your ass wrecked by aliens or tentacles, the chances are that you likely won't get satisfied with anything but a deep anal probe.
These toys come in many different shapes but what they have in common is their extremely long length of 20 inches or more. They can go as deep as you want to allow you to experiment with hardcore depth play sensations deep in your guts! Others are a bit shorter (around 10 to 15 inches) but they have super wide shafts. They'll turn you into a champion of extreme stretching and brutal gaping! Good girl!
Buying Your First Anal Probe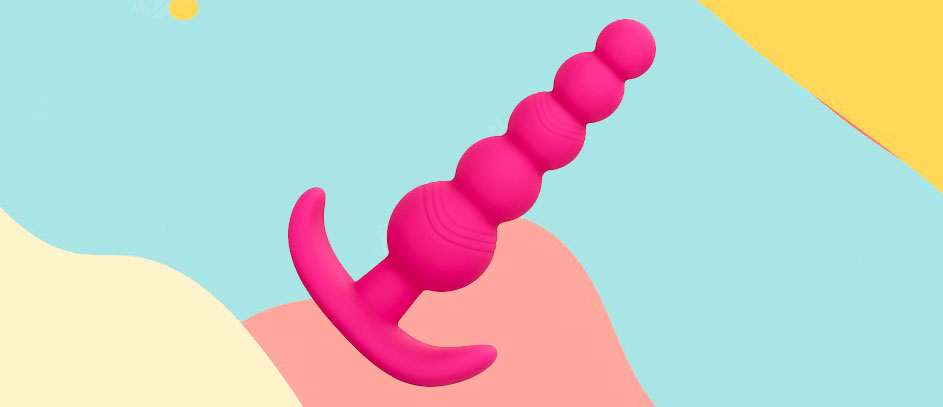 Whether you're looking for some tender anal surrender or you want to give in and punish your gaping hole until you can't walk straight, there are several rules you should follow before you buy your new toy:
Safety First!
If you've never tried a toy in your B-hole, remember this rule: if your toy doesn't have a base, you should avoid it. As I said, standard anal probe toys are quite thin. If you use one without a base, there's a chance that it could fall into your rectum. After that, you're pretty much fucked and you'll have a lot of explaining do to when the ambulance arrives. A quality probe with a flared base or O-ring will stop that from happening and allow you to enjoy your anal pleasures safely!
Moreover, it's crucial that you don't overestimate your abilities here. Everyone's assholes are different. Even if you're hungry for the longest, widest, and most disgusting probe available, you may not be able to take it if you're not experienced.
Anal Probes for Beginners
If you're a total newbie and you want to start off your anal exam, probes can be a very good choice. Some of them (especially the smaller ones) are just thin enough to slide in without any pain and still bring you intense pleasure. You could find a probe that's as long or thick as your finger and experiment with that first. However, if your finger feels too big, you can always get a thinner ass probe. My best tip here would be to focus on a silicone probe. This type of probe is easy to insert, remove, and use for all kinds of anal training.
Anal Probes for Slutty Girls
If you have a vagina, there are some vibrating probes that you can use to tease your pussy and clit before you slide it in your tight asshole. I'm a massive fan of vibrating probes because they are extremely precise and provide tons of fun. When you stick a pulsating probe in your tush, you'll get to experience the vibrations all over your pleasure spots. Plus, your pussy will always be open for business. You'll always be ready to take in a big fat cock or huge dildo while your probe drills your ass deep and hard!
Anal Probes for Naughty Boys
Sometimes, all a man really needs is to get his ass fucked until he explodes all over. When I tested the best probes with Richard, he had the most fun with vibrating silicone probes and metal probes. For men, a vibrating ass probe can directly target the elusive P-spot to deliver hands-free jizz explosions and open up all kinds of possibilities for kinky play. Plus, since your male lover's tight ass will grip the probe strongly, he'll always be able to wear it while he's fucking you. It's a win-win!
Size Cums First
Aside from your goals and your turn-ons, you'll have to consider the size of your toy. Most beginner probes are up to 5 inches long. Also, you'll usually encounter an average girth of up to 1 inch. Of course, these are just the average sizes. You can find smaller or bigger probes depending on your preferences and experience level. But, if you're untrained, it's always best to start off with something small unless you're actually looking to live out your extreme painal fantasy.
Which Material Is Right for You?
If you're still unsure, take your pick from silicone, glass, or metal. You can also choose ABS plastic due to its body-friendly qualities and a kinky surgical look. What's crucial here is to only buy hypoallergenic and non-porous toys that do not absorb bacteria and are easy to clean. And a word of warning: some cheaper alternatives such as jelly or rubber are highly porous. Aside from your Grandpa's antique chess pieces, they are some of the worst things you could push inside your butt. Checkmate! For real, those materials are toxic and they could pose a huge risk to your plumbing.
Vibration and Remote Control
So you want to get yourself a deep anal probe that vibrates? Well, not all of them are right for the job. Ideally, you should find a probe that offers multiple vibration options. That could give you various speeds and patterns to push you towards those Hallelujah moments.
Also, look into the motor and the power. I prefer built-in motors to insertable bullet vibes. They never fall out and they provide a lot more power. Plus, if you're getting a vibrating probe, why not spend a little more on a remote-controlled model?
Believe me, that little remote will literally change your life because you'll get to change the settings on the fly without even needing to touch your toy. This is fantastic for all kinds of solo masturbation but it's also super filthy during foreplay or fetish games with your Master.
Do…
Spend extra on a toy that uses premium materials.
Always inspect your probe before shoving it down there. There shouldn't be any bubbles, seams, or scratches.
Practice, practice, practice! If you're new to all this, use your fingers to play with your booty and get ready while you wait for your toy to arrive.
Don't…
Don't overestimate your butthole. A toy that's too big could feel uncomfortable and it could ruin the whole experience.
Keep your hands (and your butt!) away from materials like rubber, jelly, or PVC.
Tips on Using, Cleaning, and Storing Your Anal Probes
Before you go and buy your new favorite plaything, let's dig into how you can actually use your anal probes for supercharged orgasms!
It's Time for Your Anal Exam!
Everything is better when it's wet, right? And that includes your delicious tight asshole! What you'll need to do first is to grease your moneymaker nice and sloppy by applying lube. So be generous and smear it all over your sphincter. Also, lube up your probe and even push some inside your crack. That will make everything glide along smoothly!
But don't forget: some toys don't play well with certain lube types. If you're going to buy a silicone probe, use only water-based lubes. For other materials like metal or glass, you can use any lube type without damaging your toy.
Also, it might be a good idea to poke around down there with your fingers a bit to get warmed up first. Why not deepthroat the shit out of your boyfriend's cock while you're doing that? Your body, your rules, correct? Just remember to go slowly and get yourself primed for your probe. When you're ready, slide it in carefully and wait it out to see what happens. If it feels comfy, push it in all the way. If not, leave it where it is and try to twirl or move it a bit. And in case you're already packing some serious anal skills, inserting your probe will be a breeze. But, if you're untrained, don't try to force it up there and just slow down.
Finally, when you're all wasted from endless anal orgasms, you shouldn't forget to clean your toy. The best way to do this is to soak it in soap and water. Then, simply rinse off all the lube and various other juices. Then, when your toy dries, store it in its original box or a carrying pouch. That way, it will always be ready for your next butthole surfing adventure.
Anal Probes Industry Overview
When we first started this journey, I told you that long anal probes are not the most mainstream toys out there. The hype around them is just bubbling up and they're some of the newest anal toys that you can try.
Of course, humans have been wrecking their butts with all sorts of random objects since ancient times. And look how far we've come! All sorts of companies out there such as Lelo, We-Vibe, Fun Factory, Doc Johnson, Icicles, and others are inventing new probes every day! There are even some brands like Elise, Novatys, and Kegel8 which are focused only on designing medical anal depth probes. That's a long way from Dr. Young's Rectal Dilators, which are thought to be some of the first toys built specifically for anal entertainment back in the 1800s.
So where do we go from here? Honestly, why wait for the future when you can get a high-quality anal probe today and use it to ram your ass with all sorts of tingly sensations? Bottoms up, sweetie!
⚠️ Disclaimer: Our articles contain affiliate links. If you like our content and wish to support our work, consider purchasing your new sex toys through our links. For each purchase through our links, we receive a small commission but at no extra cost to you.
FAQ
While most butt plugs have a teardrop or cone-like shape, ass probes are longer and thinner. The difference is both visual and sensual. Butt probes will stimulate you through their length. Butt plugs will widen you out and fill you up with intense pressure. Also, since they're much thinner, probes can stay in for longer and you can also use them for traditional thrusting motions.
If you have any sort of health issue with your anus or rectum, I would advise you to see a medical professional before you use an probe.
Absolutely. Anal probing tools are some of the safest toys out there. Since they are thin, they won't stretch you out as much. Sometimes, extreme stretching can lead to micro-tears in your anus and eventually end in infections. Luckily, you won't have that problem with an ass probe.
You can, but only if you're careful. Basically, you can tease and please your pussy with your rectal probe before you put it in your ass. However, anything that's been in your butt should not go back into your pussy. This is extremely unsafe. It can lead to serious health issues.
That depends on your experience level and what you're hoping to achieve. But, you can wear most butt probes for around 2 to 3 hours. If you wear them for longer than that, you could cause your pain receptors to go numb. Then, you won't be able to feel it if something goes wrong.
Why not? If you buy a small butt probe that fits into your panties and feels comfortable while you're walking, go for it! Doing this can feel unbelievably dangerous yet pleasurable at the same time. In fact, so many people are into it that you'll never know if your neighbor or your colleague is walking around with an anal toy up his ass.