Jun/20/2022
Last Update: October 4, 2023
1051
23 min read
Best Clit Vibrators In 2023 To Rock Your Sweet Spot All Night Long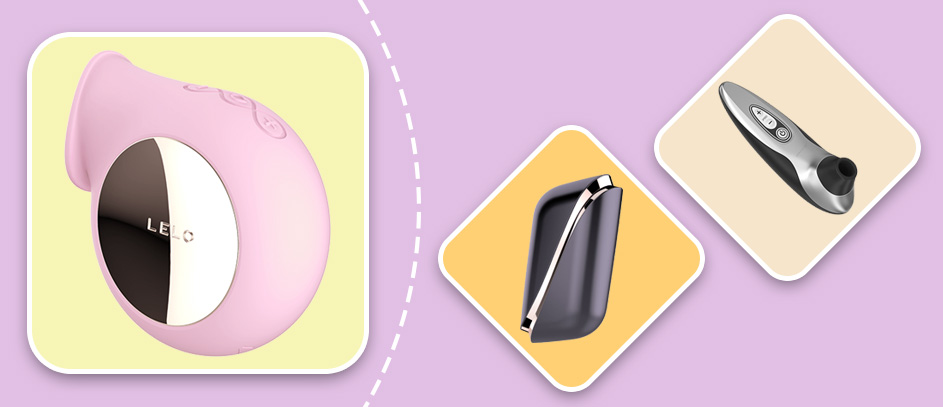 Sometimes, you just need to give your clit a little lovin' and tease, please, or dominate your kitty with intense stimulation. But trust me, as much as I love getting on all fours and buttering my biscuit while I drool all over a big fat cock (or a huge black dildo!), having a ménage à moi gets much more inspiring if you ditch your fingers and ride your love button with clit vibrators!
After all, we're living in the 21st century, and the latest sex tech allows us to blast our pussies with orgasmic clitoral vibrators, clit sucker toys, bullet vibes, and nearly any other naughty gadget you can imagine!
Top 10 Clit Vibrators for Epic Orgasms in 2023
While the regular ol' routine of buffin' the muffin with your fingers for solo or coupled play is perfectly acceptable, it can sure get boring as hell! If you're a grown-ass woman and you need to get off just the way you like it, you certainly shouldn't settle for the "whatever works" way of fucking.
So do you truly want to get wild and rock the devil's doorbell for all it's worth? Well, take a look at some of the best clit stimulators I've tested while spanking my kitty on my own or taking Richard's huge chub deep inside all my holes!
Clit Vibrators: Give Yourself Some Love!
Now, you probably know that your pink pearl is more touch-sensitive than the newest iPhone. In fact, your clitoral area is filled with over 15,000 pleasure nerves. They are just waiting for you to pummel them with wet and wild fun! And while our society has been convincing us for thousands of years that penetration is the primary way to get off, over 80% of all women can only climax by massaging, tapping, tickling, or even pumping their saucy oysters.
So whether you're an experienced clit raider or you're a bit of a newbie, and you want to find the best way of cumming hard during sex, I always say that the answer to all your problems is a high-quality clitoral vibrator!
What Can a Clit Vibrator Do For You?
A clitoral vibrator belongs in every woman's bedside table or travel bag! These toys are tiny, but they pack a hell of a punch, and they're used for all sorts of external clit stimulation. Best of all, nearly any self-respecting and sex-curious lady can use them to push the boundaries of her sexual pleasure! A quality clit vibrator can:
Give your vajayjay all the love it needs. It will help you cum harder than ever!
It's not only designed for your clit! You can use these toys on pretty much any erogenous zone. Simply tease yourself all over to get to the point of no return!
Due to their tiny size, clitoral vibes are perfect for foreplay and sex in various exotic positions.
They are easy to incorporate with other sex toys such as dildos and kinks like BDSM or roleplay.
Some clitoral vibrators are ultra-portable and remote-controlled. That makes them perfect for traveling, public sex, or long-distance fun.
Clit vibrators are by far the best solution to all your orgasm problems. If you're struggling to get off during penetration or if you have other issues with climaxing, these tiny orgasm machines will make you cum faster and harder. They'll help you learn what makes your pussy tick!
Types of Clit Vibrators: So Many Orgasmic Options!
The market is literally packed with hundreds of these lady-loving toys! If you want to pick the best one for you, the quickest way to start is to examine the various types of clit vibes. Then, think about which one can tickle your imagination in just the right way. Simple, right? You'll get to choose between the following types of clit vibrators:
Manual Clit Vibrators
Manual clit toys are pretty straightforward, and they do not offer any remote controls. Just hold them in your hand and start the action via button controls! They are usually less expensive than remote-controlled clit vibes.
Also, they're the best choice if you don't want to mess around with an external controller. Some of the most popular manual clit vibes are bullet vibrators and rabbit-style stimulators. They'll give you no-nonsense stimulation, and they're the perfect companion for solo or coupled adventures. You can use the button controls to find the setting you like the best and rub one of these bad boys all around your labia, use it to tease your nipples, and push it hard against your happy button until you see rainbows!
Hands-Free Clit Vibrators
There are many hands-free clit vibrators that you can attach to your body via a special harness, straps, or a pair of sexy panties. These toys are usually smaller than standard clit vibes. They are ideal for public or kinky play!
Hands-free clit vibrators usually come with a wired or wireless remote to help you customize your pleasure without physically holding the toy. Some of the most popular types are vibrating panties, which I've reviewed in a previous article. You can strap them in and wear them all day long to add more color (and a lot of juicy pussy cream) to any dull day at the office!
However, there are many other hands-free clit vibrators out there that you don't necessarily need to attach to your body. Many of the newest clit vibes come with a remote control or an app. By far, they're the best toys to try if you want to get tied up and allow your partner to control your orgasm!
Also, these babies work wonders for long-distance relationships and intense webcam sex. Those features are only available on app-enabled toys. That will give you much more flexibility when it comes to controlling the vibrations. For example, if you get an app-enabled vibrator, you'll be able to customize the vibration patterns, monitor your orgasms, or even connect your toy to VR content!
Suction Clit Vibrators
What if you prefer to start your mornings by getting your pussy eaten out like it's sweeter than strawberry pie? Well, suction clit vibrators are the best tools for the job!
Clit sucker toys use air suction to mimic the sensations of oral sex. See where I'm going with this? If your BF doesn't like munching on your cream cake, you don't have to leave him just yet. Get a clit sucker toy, and you'll experience the most delicious oral sex adventures!
However, note that suction clit vibrators come in many different designs. They usually have a small suction hole at the top that you can attach to your clit. Then, switch it on, and it will start to suck and vibrate. Your suction clit vibrator will keep going until you're fully satisfied! But what if you've always wanted to get your ass worshiped like a sexy goddess? Just move your clit sucker toy down south and make it rim your tight sphincter all night long!
Clit Massagers
Clit massagers are relatively similar to standard clit vibes. However, they are usually a bit larger. They cover a wider area around your clit. These types are ideal for ladies who are sensitive down there. They don't transfer the vibration from one spot alone. They'll give you a wider surface area to play with.
Some of the most popular examples are massager wands or egg-shaped stimulators. Instead of high-frequency vibrations, they will deliver low-frequency rumbles. Some of them can have unique textures to give you all sorts of fun tingles. Others could also be insertable!
Clit Pumps
Now, if you're not satisfied with any of the standard options and you need to seriously pummel your cunt until you shoot out torrents of warm cum, it's time to get this party pumping!
Clit pumps are seriously underrated toys. They work wonders for all sorts of intense pumping sensations. They are some of the most intense toys that you can use for a wide palette of intense BDSM kinks. These tiny pumps usually consist of a plastic cylinder and a hand pump. The cylinder goes over your sweet spot, and the pump forms a vacuum. That way, a clit pump can engorge your party button and make it feel like it's about to burst!
While that's not for everyone, some girls who like it rough might absolutely worship clit pumps. They have an unusual physical effect as well as a taboo visual element! What's more, clit pumps are designed to maximize your arousal, meaning that they can help women who are desensitized or are having problems with their arousal.
Don't Forget to Explore Other Popular Choices:
Finger Vibrators – These clit vibes attach directly to your finger. That makes them feel a lot closer to natural masturbation. They are a neat choice for anyone who is intimidated by giant sex toys or simply looking for highly practical things.
Multi-Purpose Vibrators – My all-time favorites! If you want to double or even triple the fun, you can look into toys like rabbit vibrators. These toys give you an insertable shaft plus an external stimulator. There are various 2-in-1 or 3-in-1 vibrator designs out there that you can use to please your clit, pussy, and butthole simultaneously for some of the strongest orgasms of your life!
Cock Rings With Clit Vibrators – Some cock rings come with built-in clitoral stimulators. They can outright drive you crazy during penetration! These are some of the most convenient options if you're lazy and want your partner to do all the work. Plus, they'll make an erect cock look much bigger and throb harder. This is hands down the most delicious choice if you're one of those girls who loves to worship the D!
Buying the Perfect Clit Vibrator: Time to Get Your Buzz On!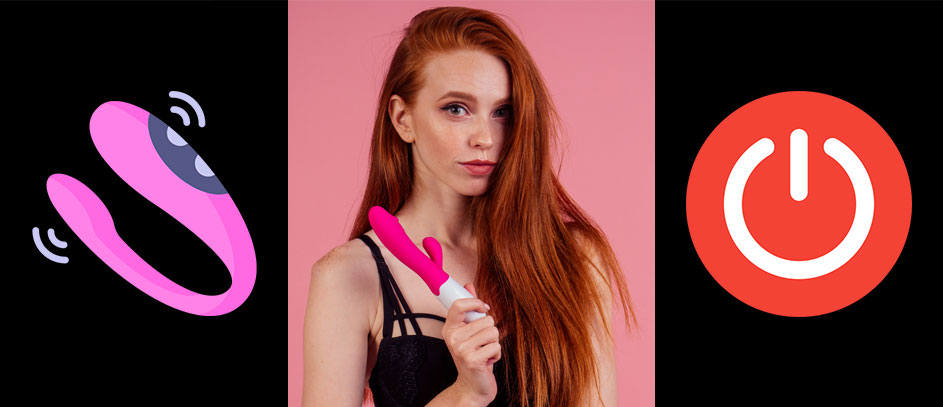 If you want to treat your minge to the best clit massager for you, you should always think about what your pussy truly desires. Do you need a cute little toy that you can use alone in the shower? Or do you crave a kinky torture device your lover can use on you while making you take his big cock deep in your stretched-out rectum?
I always say that buying your first vibrator is very similar to buying your first bra! Also, while there are tons of options out there, not all of them will give you the pleasure you're craving. Plus, there are some models that you should outright avoid.
Clit Vibrators: Finding the Best Toy for Your Happy Button
If you're not sure whether you should buy a standard vibrator or one designed for your clit, no one's stopping you from visiting the bat cave and playing around with all kinds of sex gadgets! But, if you're still confused, clit vibrators are totally different toys compared to classic vibrators.
Generally, any vibrating sex toy that's designed for external use on your clit or other body parts can be considered a clit vibe. These toys are much smaller than traditional vibrators. They are designed to deliver ultra-precise pulsations. Yet, the most significant difference is that clit toys don't typically have a long insertable shaft.
Standard clitoral vibrators are not shaped like a penis. They're not designed to give you hyper-realistic penetrative sensations. Instead, they are tiny and ultra-portable, but they pack tons of power. While you can use a standard vibrator to pleasure your butterbean externally, a dedicated clit vibe will deliver a different type of targeted high-frequency stimulation that's simply ideal for all sorts of clitoral adventures!
What's more, they'll fit into the palm of your hand. You can easily carry them with you or use them during sex without fumbling around too much! Plus, they will give you strong internal motors and a nearly endless variety of vibration patterns and speeds.
Clit Vibrator Checklist: Things to Do Before You Buy
If you want to get it right the first time and avoid spending your money on a toy that rubs you in the wrong way, follow this simple checklist:
Think about the type of clit vibe you like the most. Do you need a jack of all trades, or are you looking for something specific?
Do you want to use your toy for solo fun, or do you want to experiment with a partner or even try it with other sex gadgets like G-spot massagers, butt plugs, or realistic dildos?
Focus on the features that you need. Obviously, if you don't want to pump your clit or get your clit sucked by a machine, you won't need any of those features, and you should look for something basic.
Look into the size and materials to see if they will suit your body.
Not everyone is comfortable with the strongest ever vibrator or one that makes a lot of noise. So, inspect the power and noise ratings to know if your new clit stimulator is convenient enough for you.
Which Material Is Right for You?
While clitoral stimulators are made in various types, sizes, and shapes, you'll also find a vast choice of materials. My best tip for you here is to know exactly what kind of material you're getting to make sure it's safe for your body. Plus, the material will have a huge impact on the way your clit vibe feels against your punani. Typically, you'll come across the following materials:
Out of those three, you should focus most on silicone or ABS. The reason why you should avoid jelly like the plague is that it's highly porous. It even contains toxic components. All toys made of jelly are not safe for your body because they contain toxic chemical agents known as phthalates. While jelly is cheap and soft, you'll be better off if you stay away from it because it can melt or cause all kinds of nasty skin issues.
Now, both silicone and ABS plastic are non-porous and hypoallergenic. They do not absorb bacteria or contain harmful chemicals. These materials are also easy to clean, and they'll last for a long time. However, you'll need to pick carefully because these materials deliver different kinds of sensations to your clit.
A Word About Your Clit's Sensitivity…
If you're too sensitive, an ABS clit vibe might be a bit too much for you. This material is stiff and unyielding, and it's usually used for toys like bullet vibrators. While it delivers body-shaking pulsations, it might feel overwhelming if you prefer gentle stimulation. Nevertheless, ABS is a great choice if you need extremely precise stimulation and a ton of pressure on your love button. This material works wonders for high intensities and speeds, but it can also deliver low-frequency rumbles.
However, if you prefer a softer and more velvety material, silicone will be the better choice. This material is slightly squishy, and it feels incredibly natural against your skin. It works like a charm with water-based lube, and its lifelike texture will provide you with ultra-tingly sensations all over your body. Personally, I prefer silicone over ABS for clit vibes just because it feels softer. Also, it's much more versatile, especially if you want to use your toy on your nipples and thighs or use it for anal play.
Hitting the Target With Different Shapes
When it comes to choosing the shape of your toy, just remember that rounder and wider toys will target more of your clitoral nerves. A longer and thinner clit toy will give you a lot of precision. However, if you get a thin toy such as a bullet vibe, you can also turn it sideways to press the entire shaft along your vag and stimulate a wider area.
So remember that the material and shape will play a huge role in how you feel the vibrations and how you get off. The general rule is that thinner stimulators with straight shafts are the most precise while thicker or rounder toys cover a larger surface.
Also, some of these massagers could have multiple tips (e.g., rabbit stimulators) that put direct pressure on several points around your clit. Others could be curved, so you should definitely think about what you like. Another tip is to look into some of the ergonomic features. Things like gripper pads, security loops, harness compatibility, or curved handles might make your toy easier to use for all sorts of naughty exploits.
Size: Small but Deadly
Picking the right size for your clit vibe will be much easier compared to buying a big dildo. In most cases, clit stimulators are around 3 to 6 inches long. Still, while you won't have to worry about the size fitting inside you, remember what I said about the shape of your toy. Your pleasure will also depend on the size of your clit.
If your love button is tiny and if it's entirely covered by the clit hood, you could get a bigger or wider size to massage your vag all over. But if your clit is bigger and if it sticks out from your lips, a smaller and thinner toy will work best for direct pressure.
Again, this is all highly subjective. I've gotten off with dozens of smaller and bigger clit stimulators, and I was too busy creaming myself to notice whether a wide or thin shape was better for me. But, it might make all the difference for you depending on your pink pearl's size and sensitivity.
Features to Look Into
While clitoral vibrators are relatively affordable, you may need to pay extra for some features. So keep an eye out for:
Power
The first thing to look into when you examine the specs of your toy should be the power. My advice here is to always look for rechargeable vibrating massagers and avoid those with batteries. USB-rechargeable toys will work longer and they'll give you a lot more power.
Yet, when it comes to powerful vibrations, you should also know that they could make your toy noisy. This is more common with bigger dildos and vibrators. However, you can still end up with a noisy clit stimulator. If there's a lot of noise, it could render your toy useless if you want to stick it in your panties and wear it in public. One thing to look out for here is the noise rating (you'll find it in the product specs). You could also inspect some reviews from real users. That way, you'll see if they enjoyed the toy's power or if they thought that the noise was okay or not.
Settings
A quality clit stimulator should give you a wide variety of vibration modes to play with. That includes different speeds and vibration patterns. For me, I prefer having tons of patterns that let me experiment and edge myself for hours on end. It's always better to look for a toy with ten or more vibration patterns that speed up gradually, ramp up and down, or give you unique rhythmic pulsations. When it comes to different speeds, it's also smarter to pick a toy that gives you ten or more settings, so you ride your clit with ultra-slow and super-fast vibrations!
Remote or Manual?
If you can, try to get a clit vibe with some sort of remote. That way, you won't regret your decision later on, and you'll be able to use your toy for all kinds of naughty acts. Most remote clit stimulators will still give you some buttons to play with, so you'll get to choose whether you want to go manual or hands-free. Still, if you don't want to mess around with an external remote, a compact clit massager with a few buttons along the base will be the ideal choice.
Additionally, if you want the latest and greatest, go for an app-enabled toy. As mentioned, the app will allow you to expand the control options of your vibrator. It will give you plenty of extra features to play with. That could include smart tools and controls, customized presets, music syncing, and long-distance play.
My last tip here would be to avoid vibrators with a wired controller. They are usually the cheapest option, and they don't always work. You can use them, but it's such an outdated and retro design, and there are much better options out there now.
Water Resistance
When in doubt, always go with a waterproof sex toy. That way, you'll get to use your clit massager in the shower or hot tub. Plus, you'll be able to soak it fully to clean all the naughty juices off it. If you want to make your life easier, just get a fully-submersible waterproof toy as opposed to one that is splash-proof.
What if You Want to Push It Inside?
While clitoral vibrators are not necessarily insertable, you can use most of them to lightly penetrate your vagina or booty if they have the correct shape. You can use one to gently tease the opening of your honey pot and insert just the tip to push your limits.
However, you'll have to be careful here since not all clit toys are designed for that. The best options are those that have curved handles or security loops. That way, you can use them for vaginal or anal play without worrying that they'll get stuck. And by all means, don't shove anything up your ass if it doesn't have a stopper that prevents the toy from fully entering your rectum!
What About 3-In-1 Stimulators, Clit Suckers, Pumps, and Other Clit Vibes?
If you don't want to go for the standard options and you want to get something unique, you should also inspect the features to see if they will be enough to please you.
For example, you can look into the suction mechanism and the shape if you want a clit suction toy. If you need a multi-purpose toy, you should check out all the external and internal stimulators to see if the shape and look are right for you. That includes the clit stimulator, insertable dildo, or anal stimulator.
Dos
Think about the shape and type of your toy, as well as the shape and size of your oyster.
Consider your sensitivity level.
Always remember your sexual goals and know what you're aiming to achieve, whether it's intense self-pleasure, naughty BDSM play, or a lesson on squirting.
Don'ts
Avoid unsafe materials such as jelly.
Don't cheap out. It's better to have a flexible budget! These toys are small, but some may cost the same as any other sex toy. I'd advise you to stick to luxury materials and premium technology and remember that a high price doesn't always mean you're getting the best of the best.
Tips on Using, Cleaning, and Storing Your Clit Vibrators
"A vibrator on my clit and a finger in my ass always helps me dial O on my pink telephone and squirt over and over again like a true queen! "
To be honest, clit vibes are some of the smallest yet most versatile toys you can get. There are way too many uses for me to cover in this guide alone! However, my BF and I settled on a few favorites:
Direct clit stimulation – Unlike dildos or other penetrative toys, clit vibes will help you to precisely target your secret spot. They'll give you multiple full-body orgasms. They'll get you off much harder than your fingers or your partner's tongue.
Prime yourself for sex – You should seriously consider using your clit vibe for intense foreplay. These toys are perfect for teasing. They'll make your pre-game rituals a whole lot more fun!
Public play – If you're into it, you can stick this bad boy in your panties or use a wearable harness to get nasty outdoors. It's even better if you get your partner to control your orgasm for you with a remote!
Rough romance and kinks with your lover – I love it when Richard ties me up and uses a clit vibrator on me to make me squirt on command. It's the perfect way for me to get even more aroused and feel like a good little slave before he shoves his cock deep inside me!
Use it on his cock – You can drive your man absolutely insane if you tease his dick and balls with a clit toy!
Learn to squirt – Oh yeah! You can use a clit vibe to teach yourself how to squirt! The targeted stimulation will be just enough to push yourself over, especially if you're finger banging yourself or using a deep G-spot massager together with your clit vibe.
Get Horny and Take a Peek
The easiest way to use your new toy is to relax and get ready. One of my best tips is to sit in front of a mirror and simply take a peek at your clit. You won't believe how many women have never done that! It will truly help you to learn the details of your secret spot. Alternatively, you can use the fingers in your free hand to feel the spot where you want to get stimulated the most. Then, you should play around and get gushing wet. Remember, you can also use your vibrator to stimulate your nipples and any other sensitive areas. So try to explore your body as much as possible!
Experiment (But Use Lube!)
It's always a good idea to use a compatible lube. The key is to get your clit soaking wet and eliminate any nasty friction that could feel unpleasant. A word of warning here: if you're getting a silicone toy, always use a water-based lube since other types could damage the material. However, if you get an ABS clit massager, you'll be able to use any type of lube.
Clitty Clitty Bang Bang!
So what's next? Well, just get wild with your clitoral vibrator! You can watch some porn or get wild with your partner while exploring all the settings and patterns on your clitoral stimulator. The smartest tip here is to start with a slower and less intense setting to get used to the vibrations first.
Also, if you're using your toy for the first time and you feel that the vibrations are way too strong, try wearing your panties or a sexy thong. That way, your lingerie will create a barrier between your clit and your vibrator. This will help you get used to the vibrating sensations much quicker.
Clean up Time
Another thing I absolutely love about clitoral stimulators is that it doesn't take forever to clean them since they're smaller than huge dildos or extra-wide butt plugs. It takes only a few minutes to fully clean them after each use, and you can do this by soaking your vibrator in warm water or running it under the tap. Simply wash all the lube (and hopefully, your squirt juices) away from the toy and leave it to dry. Also, you can use mild soap to clean the clitoral vibrator thoroughly, but be sure to inspect the manufacturer's instructions to see if that won't harm your toy.
Put It Away Safely
Once you've cleaned your clit toy, you should leave it out to dry for 10 to 15 minutes. When it's fully dry, just put it away. You can store it in its original box pouch, a soft carrying case, or use a dedicated plastic container to keep it safe.
Clit Vibrators Industry Overview
As far as we know, sex toys have been evolving for over 30,000 years. It all started with phallic-shaped early dildos made of stone that our ancestors used to get their rocks off. Fast forward to today, and you'll see that the sex toy industry has never been as popular or diverse.
While you can pretty much find any type of vibrator to satisfy your kinks today, vibrators have been around since the 1700s with the invention of the Tremoussoir. This was a vibrating spear that used wind power to create pulsations. However, very little is known about it, and most sex toy historians turn to the late 1800s to trace the origins of these life-changing devices. Back then, various doctors and physicians invented steam-powered massage sticks to cure wrist pain or deliver a special kind of "pelvic floor massage".
During this time, the electric vibrator was first patented by a doctor in England. By the 1900s, there was a wide variety of phallic-shaped early vibrators that you could use to cure all sorts of ailments and explore a totally different side of pleasure. These devices were even included in early pornography in the 1930s.
Still, the major change came about in the 60s and 70s with the invention of smaller batteries. That's when the first small non-phallic clitoral vibrators popped up, and the earliest example was the iconic magic wand. Most likely, Doc Johnson manufactured the first bullet, finger-style, and egg-shaped clit vibes in the 1970s. The designs continued to evolve, and these toys were accepted into the mainstream by the 1990s. But, clit vibrators exploded during the 2000s, and part of why they were so popular is because you could get them in any drugstore.
The Future of Clit Vibrators
On top of all the innovations in the sex toy market, the biggest change occurred in the 21st century when our society became much more open towards sex toys and female pleasure. The newest vibrators are getting lighter, stronger, and easier to control. Plus, the most popular manufacturers are constantly innovating on the quality of their materials and designs. They're also pushing the boundaries on what the latest sex tech can do to your body.
Some of the most future-thinking sex toy brands are MysteryVibe, Dame, Satisfyer, Womanizer, Le Wand, Wild Flower, and LELO. Many of these are revolutionizing the market with next-gen features such as app syncing, smart monitoring or controls, long-distance play, VR or AI compatibility, and so on. What's more, tons of female-led sex toy brands are emerging, and more and more women are joining the sex tech movement. This could be an indication that more female engineers will take the innovation to a completely new level!
⚠️ Disclaimer: Our articles contain affiliate links. If you like our content and wish to support our work, consider purchasing your new sex toys through our links. For each purchase through our links, we receive a small commission but at no extra cost to you.
FAQ
Not at all! It's not uncommon for people to think that vibrators can somehow interfere with their pleasure nerves. While it's possible to feel a little numbness after you use your vibrator, you won't feel the effects in the long term, and there is no way that your vibrator could desensitize you. However, if the vibration makes your clit or your hand go numb while using your toy, the best thing to do is to stop and wait until your normal sensations return.
Absolutely! A clit vibrator will allow you to have fun and masturbate all you like while keeping you tight. Since you'll only stimulate your clitoris, your vagina will be intact, and you will not use your virginity.
That depends on what you like. If you want to experience intense penetrative sensations, a classic dildo is the better toy. However, standard dildos don't vibrate, and they are designed for manual or hands-free penetration that mimics the sensations of real sex. Clit vibrators are a better option for intense external stimulation and strong clitoral orgasms. So why not get both if you're unsure and experiment to truly blow your mind?
Yes and no. It will all depend on the size, design, and your vagina. Some girls love sticking their bullet vibes in their pussies. Personally, they are too small to make an impact while they're inside me, but they can still give you unusual and unique tingles. If you want a toy that can do both external and internal stimulation, you can buy an insertable bullet vibrator.
If your clitoral vibrator doesn't feel good, don't worry. The chances are that you just need to get used to it. My best tip here is to start with a lower vibration speed to get your clit used to the sensations. Also, use plenty of lube to minimize any friction. If that still feels too intense, try to use your vibrator over your panties. A lot of women who have sensitive clits prefer this because the panties will act as a barrier that muffles some of the intense vibrations.
That depends on what you like and the type of toy. A lot of girls love to tease their buttholes with smaller vibrators. In that case, the vibrations could feel incredibly pleasant when you push your toy against your sphincter. However, you shouldn't try to push a clit vibrator into your ass. These toys don't usually have a flared base, which means they could get stuck inside you. That's why it might be better to look for a dedicated anal vibrator with some kind of handle or stopper. Also, if you want to massage your asshole with a clit vibrator, don't ever swap back and forth from your ass to your clit for obvious health reasons.