Sep/27/2022
Last Update: June 26, 2023
829
7 min read
Lelo Sila Review: This Little Sucker Is Going To Eat Your Clit Like There's No Tomorrow!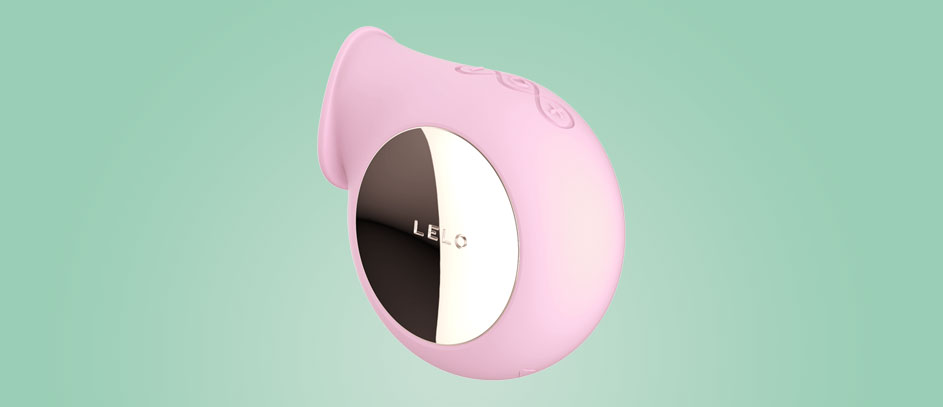 If you're like your horny pal Scarlett here and you love to get your clit eaten out like it's a sweet piece of cherry pie, the LELO Sila will give you world-class cunnilingus whenever and whenever you want it! Who says all sex toys have to be shaped like big black dildos and super huge butt plugs?! Well, when I tested this small clit sucker for my LELO Sila review, I noticed that it was one of the most subtle yet incredibly intense toys ever! It's tiny and it's designed to give you gentle clit stimulation that spreads through your entire vulva and drives you wild with a unique combination of suction plus vibration. So can the LELO Sila give you the best head of your life? Let's find out in my LELO Sila review!
Cunnilingus, Here We Cum!
First of all, I know you and many of your girlfriends have all been with that one special guy. Yup, it's that one dude who knows how to eat pussy better than anyone out there, but he isn't the best boyfriend. Jeez, why is it so difficult to find a great partner who can fuck you just the way you like it AND suck on your sweet kitty like there's no tomorrow?!
Fortunately, the sex toy masterminds from LELO have designed the Sila in order to deliver the most intense solo or coupled experience. And sure, there are tons of clit suction toys out there on the market. However, many of them are gimmicky. A lot of them actually feel like there's a vacuum cleaner stuck on your vagina! That's definitely a bit off-putting to me and it's one of the reasons why I'm not the biggest fan of clit suction toys.
However, with the LELO Sila, I already knew that I was going to get naughty with a premium and flawless sex toy. If you've checked out my earlier reviews, you know how much I love LELO as a concept and as a brand. LELO has pretty much revolutionized the sex toy industry. The company is famous for pushing the boundaries of what's possible with technology and with our bodies. And the LELO Sila definitely looks to be one of those toys.
First Look: Sila Sonic Clitoral Massager
When I started my LELO Sila review, I learned that this little sucker was actually inspired by another one of the company's clit massagers called the Sona. However, the Sila has a different design with a larger mouth. That means it will target a larger surface area on your body. What's more, if you've never heard of LELO's sonic technology, it's definitely going to feel different compared to your standard bullet vibe. Remember, LELO makes premium sex toys that cost quite a lot. However, you'll get superb quality along with an entirely unique design.
Check our Sila 360 Video on Youtube
Is This the Best-Looking Sex Toy Ever?
Speaking of the design, the Sila has got to be one of the cutest and most practical toys I've ever squeezed between my legs. Basically, when you spring for a luxury toy, you'll get a huge jump in quality and design. And you'll see what I mean by that if you just look at the Sila. It has a wide and flat opening. This is unlike most other air pulse toys that are quite pointed and way too precise. Plus, its silicone body with gold-plated ABS plastic will give you a smooth and velvety feeling. The gold accents look fantastic against the pink silicone. Plus, the overall shape is compact and travel-friendly.
In my opinion, the Sila was designed for women who love suction and oral sex, but are a bit too sensitive to other clit stimulators out there that suck too hard. That includes toys like the Womanizer or Satisfyer. In contrast, these toys have narrow mouths and focus too much on only one spot. Still, one of the drawbacks is that the Sila won't give you the most powerful sucking action out there. Early on in my LELO Sila review, I realized that this baby was specially made to be subtle. When I tested it, I found it was best for long and slow oral sex marathons.
Here's What You'll Get In the Box
Like all other LELO toys, the SILA doesn't mess around when it comes to the packaging. It comes in a classy black box that instantly delivers that premium feel. The box is tiny and compact. Plus, its foam lining makes it ideal for you to store the toy inside after use. But, you'll also get a soft carrying pouch in the box as well as a charging cable and a packet of LELO's personal lubricant.
Features
8 vibration patterns (60hz rotation frequency)
10 wave patterns
Running time: 2 hours
Charging time: 2 hours
Sonic waves technology
Large suction tip
Materials: soft premium silicone
Quiet operation
100% waterproof (submersible)
Travel-lock
Extra-Wide Suction
Now, the biggest thing I enjoyed during this LELO Sila review was the size and shape of this clit sucker. I wouldn't say it gave me the strongest suction of my life, but that's just the thing! For me, it delivers just the perfect amount of that bubbly sucky-sucky feeling that I know and love. And it's all due to the wider mouth combined with LELO's unique air vibration technology.
When I used the Sila, the suction head wrapped around my entire clit. As I said, other toys out there like the Satisfyer cover a much smaller area. Once you ramp up the suction effect, they can even feel a bit too precise and unpleasant. Yet, the Sila takes care of every little part of my clit. It stimulates thousands of my pleasure nerves!
Additionally, the round elliptical body design feels practical in my hand and the button controls are intuitive.
Materials
Another feature I absolutely loved in my LELO Sila review was the premium silicone material combined with the round shape of the body. Unlike other clit suckers with small pointy tips, the body of the toy actually makes contact with a large part of your vulva.
Here, the body-safe silicone truly works wonders and provides some additional stimulation. The silicone felt smoother and softer as my pussy throbbed harder and harder. What's more, this whole toy is waterproof and 100% submersible. You'll be able to clean it easily or even try it in the shower for some extra wet suction adventures.
Sonic Wave Pulsations
To me, the biggest win of this toy is the sonic wave technology. Basically, it produces a completely different sensation compared to other toys that suck all your skin in. It emits a unique combination of air and vibrations directly onto your skin. This is enough to make me cream harder and harder each time! The best thing about the subtle suction effect is that you can use the SILO to extend your orgasm and edge yourself.
Also, you can continue to use it after a strong orgasm or two without feeling overpowered. You can experiment with tons of different settings (8 vibration patterns and 10 wave modes) to control the build-up of your orgasm. However, remember that this toy will not obliterate your clit with throbbing vibrations. If you're into heaps of pressure and intensity, you'll have to slow down a bit and take your time to figure this toy out.
The Learning Curve
Personally, I thought that the Sila was not going to be powerful enough to bring me to ecstasy during a short bedtime wank. Fortunately, I was very, very wrong. It can create an entirely unique sensation that can creep up on you and make you explode within minutes!
However, there is a learning curve to it. It's designed to be in sync with your body. Because of the wider mouth, you'll be able to feel when the Sila is in the perfect position. Also, it's very easy to stay in control of it and explore until you reach climax. However, one thing I'd suggest is to save this toy for solo play and get familiar with it before you use it with a partner. Its round size may not work in some positions. Once I got used to it, I had tons of fun with it in doggy-style when I let Richard fill me up from behind.
Finally, I should point out that this baby is extremely quiet. The suction is somewhat noticeable before you put the head on your body. However, after that, no one will be able to hear you unless you're screaming your guts out and squirting all over the place!
Pros
Sonic wave technology
Extra-wide suction head
Waterproof
Cons
Expensive
It could feel a bit too subtle if you're into intense sucking sensations
Summary: LELO Sila Review
So what else can I say to finish off my LELO Sila review? Well, this toy is expensive but it provides a sensation unlike any other. If you're desperate to get your pussy sucked or if you want to explore super long oral-sex sensations, definitely look into it! The all-you-can-eat buffet is open and your pussy is the main course!
⚠️ Disclaimer: Our articles contain affiliate links. If you like our content and wish to support our work, consider purchasing your new sex toys through our links. For each purchase through our links, we receive a small commission but at no extra cost to you.
| | |
| --- | --- |
| 👉 Name: | LELO Sila |
| ⚙️ Features: | Suction, Sonic Wave Technology, Waterproof, Ergonomic, Quiet Operation |
| 📁 Type: | Clitoral Vibrators |
| 🛠️ Materials: | Silicone, ABS |
It will suck the soul out of you! The way the wide suction head eats my pussy feels super realistic and intense
5
Perfect size and shape for wide clitoral stimulation and mind-blowing orgasms!
4
Settings: You'll get just enough patterns and speeds to allow me to experiment. However, the subtle suction effect might be a bit too vanilla for you if your clit needs tons of intensity.
4
It looks fantastic! Seriously, the design is fabulous and it's unlike anything I've seen so far!
5
Editor's Pick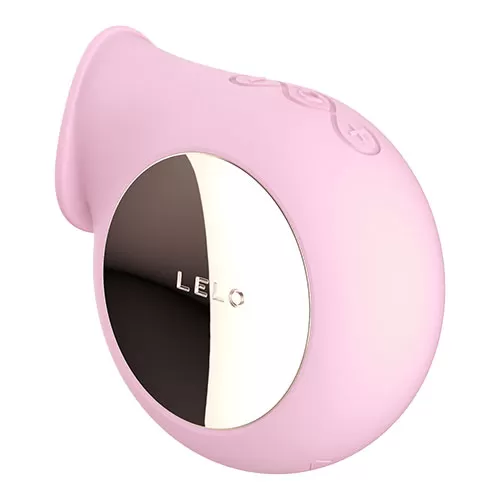 Lelo Sila
⚙️ Special features:
Gentle sonic waves
⚡ Power source:
Rechargeable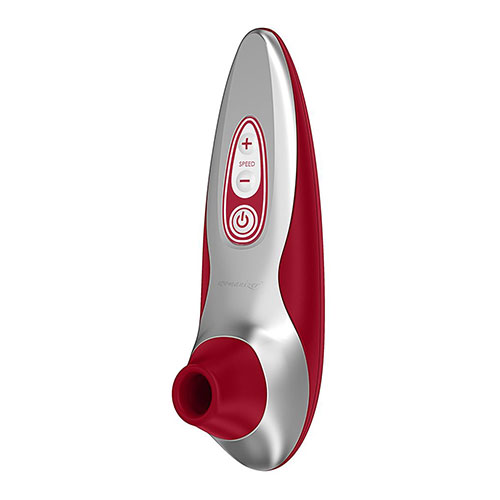 Womanizer Pro40
⚙️ Special features:
Fully waterproof
⚡ Power source:
Rechargeable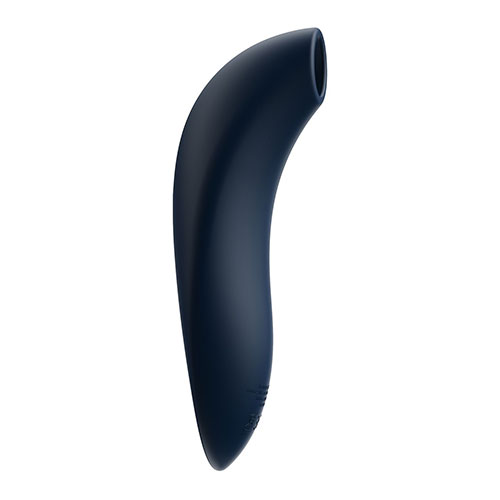 We-Vibe Melt
⚙️ Special features:
12 mind-blowing intensity levels
⚡ Power source:
Rechargeable