Apr/27/2023
Last Update: June 26, 2023
289
2 min read
Perfection Comes in Threes: Lelo Tor 3 Review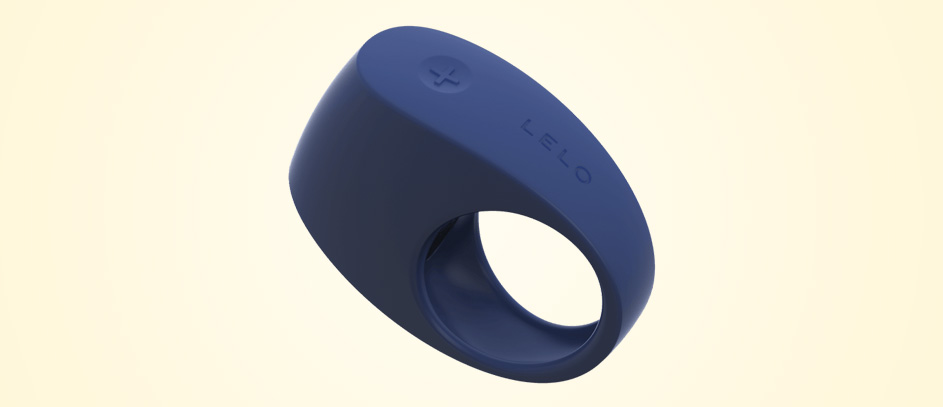 And we're here again, ready and willing, to do some sex toy reviews. Now, the sharp-eyed among you have spotted the title and seen the product in question. There must have been a thought or two crossing your mind, something along the lines of Oh, he's doing another cock ring? And yes, you are, indeed, correct – good old Richard Turbo is on another quest to find the one ring to vibe them all!
Seeing as this is the Lelo Tor 3 review, a few things are in order. First of all, I will be comparing this bad boy to its predecessor, one which I have already covered extensively. Next, despite my obvious preference for the Lelo Tor 2, I intend to be as unbiased as possible. And finally…well, no, that's about it. Neutrality and comparisons to the original, that about sums it up.
Well, with the boring part out of the way, let's get to diving into this absolute beast!
The Long, Hard, Intense History of Lelo Products
Both Scarlett and I love the Lelo products. Not only are they an absolute delight to use, but they almost always offer some sort of perk when we make a purchase. For a long time now, we have been recommending these toys to our readers, and we don't intend to stop. I myself have discussed the benefits of the Lelo Hugo prostate massager and the F1S V2 masturbator. Scarlett went even further, covering at least 9 Lelo products altogether, most recently including the Mona 2 and the Ora 3.
Starting out in Sweden in 2003, Lelo has become an industry giant in just a few decades. The brand has revolutionized sex toys to the point where it can rival other massive brands like Kiiro and Lovense. Of course, I'm not throwing shade at any of these other brands, having covered their items in the past with just as much vigor and enthusiasm. If it's a good device that makes me cum, it's got my seal of approval.
Now, just because a brand has been around for twenty years, that doesn't mean they don't get a fair shake, in more ways than one. So, as I stated earlier, I intend to treat the Tor 3 as I would any other cock ring. So, let's see how strong its initial impact is.
First Impressions: An Upgrade in Every Sense of the Word!
One thing that caught my eye when I was ordering the Third Son of Tor was the fact that it came in three distinct colors. So, my Tor 2 was black, and in order to distinguish it from its predecessor, I wanted Tor 3 in a different hue. So, it was either Base Blue or Violet Dusk.
I admit, I'm a sucker for some good marketing, and a bit of a normie that likes to follow trends. Nearly every advertisement for the Tor 3 uses the Violet Dusk model, so that's the one I bought. And though I normally don't go for these pastel colors and prefer something more subdued, I still wanted to see how this look works for the new Tor.
After unpacking it, I was not disappointed. It actually looked rather nifty, especially in that particular shade of violet. Other than that, the look and the feel of the device were pretty much similar to Tor 2. It's smooth, well curved, and has a hole in the middle, like any other cock ring. And if you know me, you'll know how much I like holes in toys.
What's in The Box?
Unboxing time! And oh my, do I love to unbox Lelo products. Every single one of them comes in this smooth-looking package, the kind you feel sorry you have to throw away. I've heard that some of my friends kept their Lelo boxes to store their stamp collections or novelty badges.
But enough about the box. Let's delve inside and see what we get with Tor 3.
Under the lid, we see the following:
The device itself
A handy USB charging cord
A storage pouch (satin, of course)
Instructions
A warranty registration card
Check our Tor 3 360 Video on Youtube
OK, so there's the first difference between Tor 2 and Tor 3 – no complimentary lube. Now, obviously, I don't need complimentary lube with my sex products, since I can simply buy some, but it's the little things that turn a one-time customer into a regular.
💡 Pro Tip: No matter what type of toy you use, make sure to get proper lubrication. However, don't just go on buying any liquid that catches your eye. Make extra sure that the lube you get matches the material of your particular sex toy.
Features
As I said, I'm not the kind of person who will stop using sex toys from a certain manufacturer just because they don't offer me free stuff. To me, it inevitably boils down to what the product is like, how it works, and what it can do for me and my Johnson. After all, this is a Lelo Tor 3 review – if the product itself doesn't do it for me, no amount of freebies will make me like it.
So, what makes me like this fun little cock ring, you ask? Let's find out!
Size and Shape, Revisited
Similarly to Tor 2, this new outing from Lelo felt a little tight around my healthy girth. In fact, it felt tighter; compared to the previous model, Tor 3 is much smaller, though it boasts the same diameter of 1.1 inches. Slapping this bad boy on was a slight challenge, but in the end, it wasn't a significant change when compared to its predecessor.
Regarding the shape, there really isn't much to tell. I enjoyed the thin, flat shape of Tor 2 and I very much enjoy the same shape of this ring. The same goes for the vibrator that comes with the ring. It's not awkward or bulky, nor is it too small as to be ineffective. I love the fact that Lelo strikes an excellent balance with their products when it comes to their shapes. You can tell that they did a lot of research (i.e., a lot of masturbation sessions) to reach the optimal designs for their top-of-the-line items.
Materials and Controls, Also Revisited
Tor 2 was quite pleasing to the touch. It was soft, smooth, and absolutely amazing during my long and steamy sessions with it. Part of it is down to the material it's made from. Silicone, especially the grade used for modern sex toys, is non-porous, easy to clean, and feels like human skin. That's why so many different pocket pussies and realistic vagina sex toys are made from it. So, if it works, don't fix it!
…well, that is what I would normally say, but there are always ways of improving a good product. For instance, Tor 3 is made out of both silicone and ABS plastic. That little addition makes Tor 3 a little harder than the prior model, sure. But it actually increases the pleasure and helps constrict the blood a little more effectively. Furthermore, just like silicone, ABS plastic is safe and really easy to clean. It's down to a simple rinse!
Now, this wouldn't be a Lelo Tor 3 review without mentioning the controls. Once again, Lelo has blessed me with a simple two-button setup. However, it also comes with a huge improvement over Tor 2, and that is the app interface. Finally, Scarlett and I can fiddle around with the settings without having to reach the buttons to physically alter the vibration intensity. Of course, there's nothing wrong with the button controls themselves, but that extra bit of modernization just makes the Tor 3 shine.
Now, are the 6 vibration settings not enough for the man of culture using the Tor 2? Well, Tor 3 has a total of 8 settings, more than enough to make both the dong and the vag feel the vibe. Broadly speaking, Tor 3 has minor improvements over Tor 2, but in areas where it really counts.
✍️ Richard Recommends: When opting for a sex toy, always go over the materials, since a lot of them can be harmful to the human body. I highly recommend going over to Lola's article on what safe sex toy materials are and how you can decide what fits your needs best.
Testing the Tor 3: Does It Hold Up?
OK, we've gone over the meat and potatoes, but no Lelo Tor 3 review would be complete without an actual test. So, I did this one in two stages. At first, it was a solo outing. I wanted to check just how effective this little beast can be if it's just me working the shaft. Once I was sure it would pleasure me, I got Scarlett in on the action. The results are as follows, ladies and gentlemen.
Me, Myself, and I Can't Believe How Awesome This Is!
Strapping the ring on for the first time felt familiar, which is no surprise considering my history with Tor 2. The major difference was the fact that it was sturdier due to the ABS. Furthermore, it didn't take long for the constriction to reach its full effect.
Then came the vibrations. I will say, this device is slightly noisier than Tor 2, even with the low settings. Granted, I really don't mind the noise, considering that my grunts tend to be louder than any device I try. However, I understand that not a lot of dudes appreciate that, so that's a fair warning – it's slightly noisy.
Other than that, the experience was absolutely amazing. I was spraying my juice within the first 10 minutes of using Tor 3 – again, using the lower settings. More importantly, I fiddled around with the app to see how the connectivity worked, and it was incredibly easy to use! Tapping the phone every now and again leaves you open for more pleasure without having to bend over every few seconds to click a moist silicone button.
The higher-end vibrations, however, are where it's all at. By the time I reached the seventh speed, I felt like I was high on everything under the sun. It was so intense, and the fact that it all came from this little device was what made it so intriguing.
Letting Scarlett in on the Action
Well, now that I've had my fun, it was time to get Scarlett to help me test the Tor 3 to its upper limits. And while it was a great experience overall, it wasn't exactly perfect.
Oh, Scarlett loved it well enough going in, considering it made my schwantz thicker and girthier. Furthermore, the vibrations were strong enough that she was moaning by the end of our third session. The thing is, considering the ring's size, the vibrator didn't cover as much of her area as Tor 2 did. Therefore, with the low-end settings, she didn't enjoy it as much as she did other similar rings.
Now, I can't stress enough how much remote control helped improve Tor 3. We both took turns adjusting the vibrations, and it made the experience last longer and feel around ten times better. One of the best features a sex toy can have is couple interactivity, and just having Scarlett choose the intensity at random without having to awkwardly reach between us made me cum harder than ever before. It was a surprise fest, for sure, but a welcome one.
Pros
Small, compact, and made out of premium, safe materials
Remote control via app for increased pleasure
Multiple vibration settings for increased pleasure
Cons
Might feel tight around girthier cocks
Noisier when compared to the prior model
Surface area of the vibrator is smaller than the prior model
Final Verdict
Broadly speaking, even if we take the little flaws into account, I loved Tor 3 to bits. Not only did it make both me and Scarlett cum in bucketloads, but it did so in style and, most importantly, hands-free. If there was ever a cock ring I would recommend to any couple eager to try a simple, yet effective sex toy, it would be this one, hands down. And just to tease and use another hand-related analogy, get your Tor 3 cock ring today and give it the old, hands-on try.
⚠️ Disclaimer: Our articles contain affiliate links. If you like our content and wish to support our work, consider purchasing your new sex toys through our links. For each purchase through our links, we receive a small commission but at no extra cost to you.
| | |
| --- | --- |
| 👉 Name: | Lelo Tor 3 |
| ⚙️ Features: | Hands-free, App controls, 8 different vibrations, Waterproof, Flexible, Portable |
| 📁 Type: | Cock Ring |
| 🛠️ Materials: | Silicone, ABS plastic |
Hands-free controls at last! I can change the intensity without having to physically press the button on the ring itself.
5
Multiple vibrations help with achieving orgasms, though the noise level could be a bit lower.
3
Soft but sturdy materials help both with the feel of the device and the constriction.
5
The vibrator works well on the partner, though it's smaller than the previous model.
4
Editor's Pick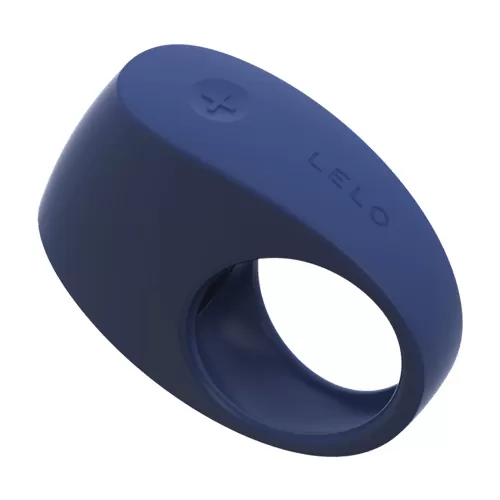 Lelo Tor 3
⚙️ Special features:
Long-distance play
⚡ Power source:
Rechargeable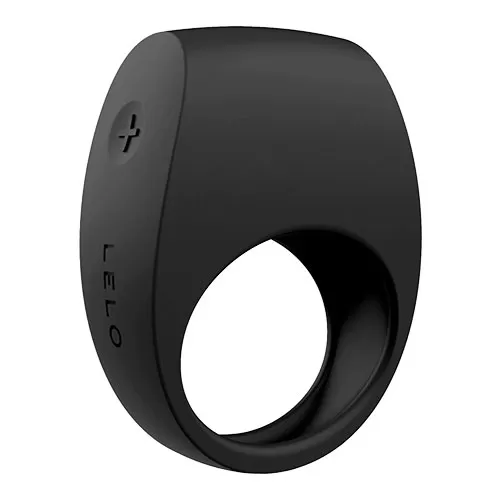 Lelo Tor 2
⚙️ Special features:
6 vibration patterns
⚡ Power source:
Rechargeable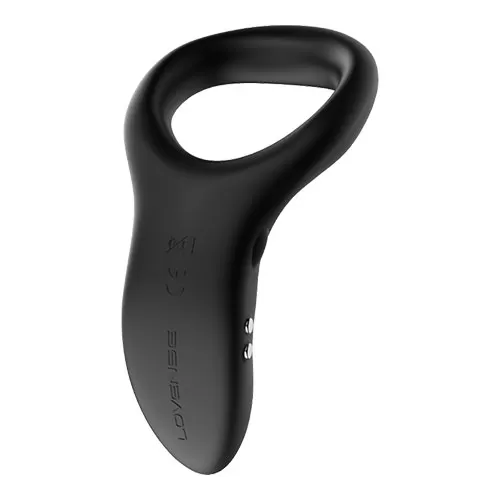 Lovense Diamo
⚙️ Special features:
Hands-free discreet pleasure
⚡ Power source:
Rechargeable