Aug/19/2022
Last Update: June 26, 2023
788
7 min read
Meet Your New Boss: Lelo Hugo Review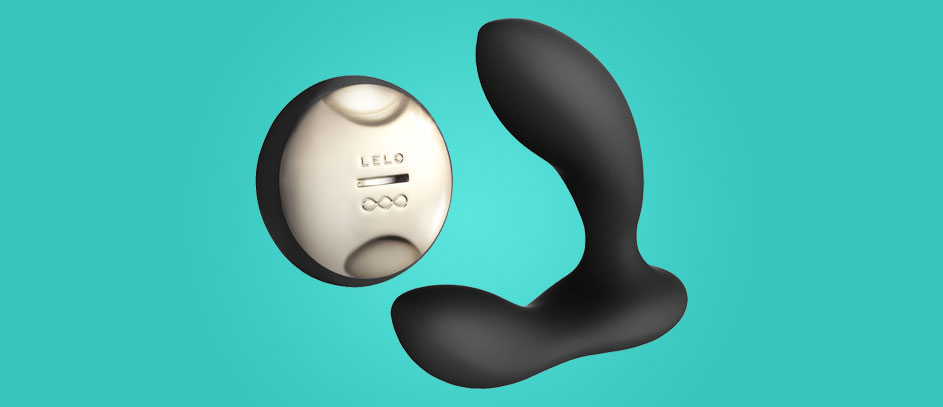 If you're an avid fan of churning your butter and milking your prostate, chances are that you won't be satisfied with any cheap $10 anal toy. Yes, your boy-pussy needs to be treated with respect and care, and that's why you should treat it to a premium prostate massager. And when I say "premium prostate massager" I'm definitely referring to a remote-controlled rechargeable ass milker with twin vibrating motors and motion-tracking technology! So be a good boy and check out my Lelo Hugo review to find out just how good this prostate massager felt when I stuck it deep inside my manhole!
It's Time to Use and Abuse My Rear End!
One of my favorite things to do on a Friday night is to get a long shower and get my bootyhole nice and ready for my girlfriend Scarlett. Now, I wasn't an anal slut until I met Scarlett. She basically taught me all I needed to know about rimming, prostate massage, cock milking, and all other types of male anal play. She's addicted to my asshole (the feeling is mutual!) and she also introduced me to the wonderful world of prostate massagers. While we've tested tons of them together, I've prepared something truly special for this review. Namely, in my LELO Hugo review, I'm going to talk about this next-gen prostate milker.
Now, you're probably thinking: "Richard, how is this P-spot massager different from the one I already bought?" Well, the LELO Hugo is actually a dual stimulator with two ends. One is reserved for your tight bum while the other is designed to sit on top of your perineum. If you've only tried anal so far without stimulating that special spot between your hole and your balls, you're definitely missing out. But, the LELO Hugo isn't only special because of that. There are plenty of other dual prostate massagers on the market and what makes this one stand out is a handful of next-level features that will take your anal acrobatics to new heights.
First Impressions: It's Tiny but It Packs a Ton of Power!
For starters, I couldn't help noticing how compact this toy was when I unboxed it. The first thing that caught my attention was the ergonomically designed shape plus the all-around medium size.
Given that it's a mid-sized prostate massager, the Hugo tells me that it's a great option for all kinds of beginner and intermediate anal fans. Other than the special dual-ended shape, the second biggest selling point of this toy is its remote controller. Unlike other cheaper prostate massagers, the included remote control is made of the same materials as the Hugo. It feels like it's a part of the toy and looks like it will last for years to cum. What you'll get here is infinitely fun hands-free operation.
To me, this is a great option to have if you're solo or coupled. The remote control allows you to pop the toy inside, set your desired vibration level, and leave your hands open for an extremely hard wanking. But, you can also use its hands-free functionality for all sorts of kinky bondage and fetish experiments. My favorite part of this entire Lelo Hugo review was when Scarlett got as horny as a rabid dog, tied me to the bed, and used the remote to milk my cock without even touching me.
Let's get serious here. My first impression of this thing is that it delivers the type of high-quality craftsmanship that LELO is famous for. The price is around $200. It's pretty pricey for a prostate massager, but then again, most other LELO toys cost a premium. That's because they utilize Swedish workmanship to offer a flawless toy that looks and feels like a luxury item. Seriously, just one look at this thing will make you want to stuff it up your cornhole as soon as possible!
Unboxing
I've used the LELO Hugo for several weeks, and all this time, I've kept it in its sturdy original box. The box is sleek and it definitely reminds you of opening up a brand new Apple gadget. During the unboxing, I instantly got the feeling that this was a top-shelf toy and honestly, I didn't expect anything less from LELO. Here's what you'll get:
Hugo P-spot and perineum massager
Wireless remote
USB charging cable
Warranty card (1-year warranty + 10-year quality guarantee)
Complementary lube (water-based)
Satin carrying pouch
2 batteries for the remote (AAA)
A key that unlocks the battery compartment
User manual
Check our Hugo 360 Video on Youtube
Hugo Features
Made of premium body-safe silicone
Dual motors
6 Vibration modes
Remote control
50 dB maximum noise level
Charging time: 2 hours
Use time: 2 hours
Insertable length: 3.4 inches
Insertable diameter: 1.28 inches
100% waterproof
Look and Feel
Just like other LELO toys, this one is made of 100% silicone. The material used on the Hugo is actually quite nice and thick. It feels smooth yet sturdy at the same time and convinces me that it's a great choice for anal play. What's important here is that you can stuff this thing up your ass all you want, and it will never collect any nasty germs or absorb weird smells. Plus, the fact that it's waterproof (submersible) helps a lot. You can fully soak the Hugo to clean it and it will always look spotless even after it's been in your dirty sweaty hole.
Another thing that I really enjoyed here was the overall design of the Hugo. As mentioned, it has two ends with two separate vibration motors. This can potentially complicate things a bit in terms of insertion, but I found that the two ends are angled in a comfortable and non-intrusive way. Also, the spot where they join acts as a base, and I believe the base has just the right amount of curvature to keep this thing in your butthole for as long as you want. It never popped out when I tested it, but I had to use my hand to reposition the perineum massager every once in a while.
It Made My Asshole Look Nice and Shiny!
What's more, the base has a lovely gold or silver accent (depending on your color choice) that makes it look like a shiny butt plug once it's inserted. Scarlett said it made my ass and balls look fabulous, whatever the hell that means. Hey, whatever stirs a fire in her hole is good enough for me!
One thing you should also know is that the remote is super simple to use. The buttons are soft and big and the whole thing fits neatly in my hand. Since it's made of silicone, it will not easily slip out of your hand. Plus, the addition of the gold accents on the remote is nice to look at.
Vibration Options
For me and Scarlett, it's all about exploding cocks, gaping anuses, and cum covered holes. What you're probably wondering about is whether or not the Hugo is strong enough for a deep hard drilling.
First, let me tell you that the insertable end has a wide, bulbous tip. It felt super intense when I pushed it inside. The feeling is almost magical since it will first stretch out your sphincter before traveling into your rectum. After that, you can relax and turn on the vibrations. On a side note, the perineum massager has a slightly thinner shape, but it fits perfectly over my gooch and it delivers ultra-precise vibrations. Now, onto the fucking…
How Hard Did It Make Me Cum?
Basically, you'll get a total of 6 vibration modes that you can control with the remote. While those modes are neatly balanced from slow and sensual to fast and furious, I would have preferred to see some more options for the price. One thing that surprised me here is that you won't get an option to control your toy from an app and make additional patterns. It's definitely a missed opportunity. Still, not everyone wants to experiment with dozens of vibration patterns and some guys may want to just turn on the vibrations and get the party going.
What I thoroughly enjoyed here was the extra long operating time of 2 hours. Plus, I loved the way the vibrations transferred through the silicone material and traveled deep to my prostate. Another thing I enjoyed was the SenseMotion technology. It allows you to adjust the vibration intensity by moving and tilting the remote. Also, this toy is a total winner when it comes to the noise level. Even on the highest settings, it outputs around 50 dB, which is lower than regular talking volume. Sure, it might sound loud when it's not inside you, but your asshole will muffle the noise even further and it will almost be imperceptible.
Pros
Ergonomic design fits newbies and intermediates
Super-intense dual P-spot and perineum stimulation
Large bulbous tip
Silent operation
Cons
No app control
Expensive
The remote is not rechargeable
Verdict: LELO Hugo Review
To finish off my LELO Hugo Review, all I can say is that my balls are now completely empty. This bad boy gave me some rocking hard orgasms and it sent deep waves of pleasure directly on my P-spot. Oh, and Scarlett enjoyed watching me squirm while she was pushing this thing far up my asshole. Definitely recommended!
⚠️ Disclaimer: Our articles contain affiliate links. If you like our content and wish to support our work, consider purchasing your new sex toys through our links. For each purchase through our links, we receive a small commission but at no extra cost to you.
| | |
| --- | --- |
| 👉 Name: | Lelo Hugo |
| ⚙️ Features: | Dual Motors, Quiet Operation, Remote Control, SenseMotion Feature |
| 📁 Type: | Prostate Massager |
| 🛠️ Materials: | Silicone, ABS |
Size: The bulbous tip felt perfect while stretching out my ass and massaging my P-spot!
5
Remote Control: The included remote looks and feels great but you won't be able to control this toy with your phone.
3
The perineum massager is super-intense! It cupped the spot between my ass and balls just right!
4
The SenseMotion is fun to use, especially if you're with a partner.
4
Editor's Pick
Lelo Hugo
⚙️ Special features:
2 strong motors
⚡ Power source:
Rechargeable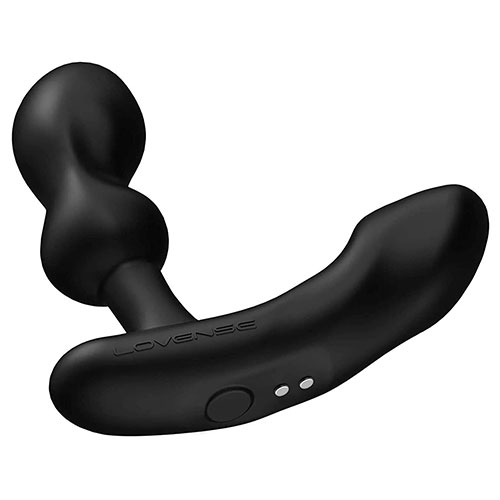 Lovense Edge 2
⚙️ Special features:
Adjustable head
⚡ Power source:
Rechargeable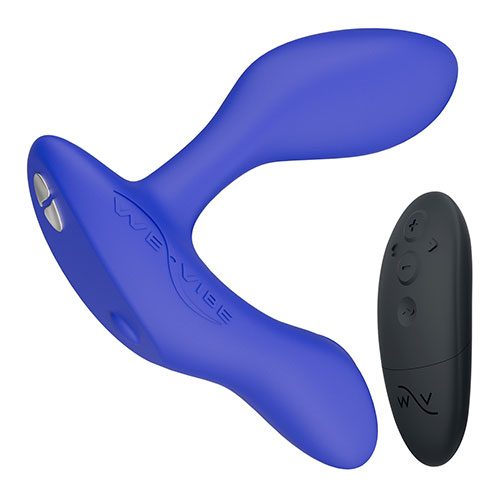 We-Vibe Vector
⚙️ Special features:
Rumbling vibrations and gentle pressure
⚡ Power source:
Rechargeable