Aug/19/2022
Last Update: June 26, 2023
759
7 min read
Thrust Pro Elite Alicia Review: Huge Tits, Tight Pussy, Even Tighter Ass!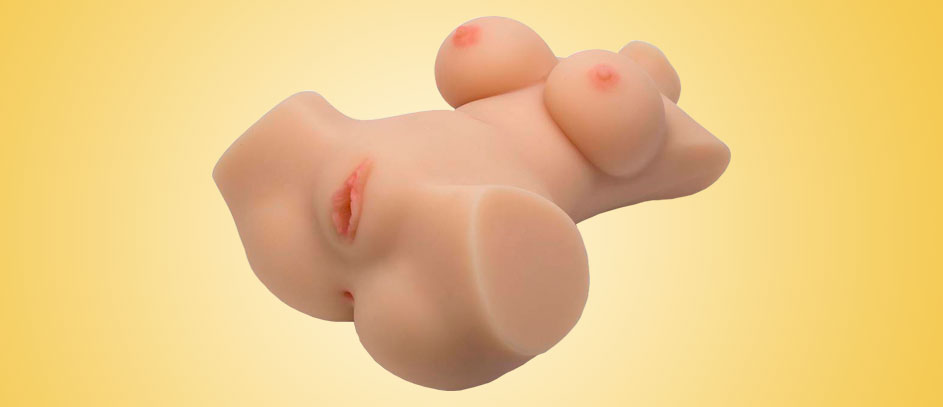 So you're looking for the perfect little fuckdoll? Ah, there comes a time in every man's life when he needs to indulge himself and let his fantasies go wild. And as much as I love doing the dirty dance with my girlfriend Scarlett, sometimes I just need to empty my balls into an obedient little fuckhole that will never say "no" or tell me she's tired. Nice and simple! If you're like me and you're itching to dick down some pornstars, I'd definitely advise you to invest in a high-quality sex doll. My Thrust Pro Elite Alicia review taught me several things that I already knew: I love huge tits, wet pussies, and tight assholes. Oh, and I also love to fuck those tight holes like they owe me rent!
Now, was I able to do that with the Thrust Pro Elite Alicia and did this sex doll torso make me feel like I was busting a nut deep inside my favorite pornstar? Take a look at my Thrust Pro Elite Alicia review to find out!
Have I Found the Sex Doll of My Dreams?
First of all, I rarely review full-size sex dolls. They're so expensive and it takes a while to get them shipped. My cock has also been inside every compact masturbator and blowjob machine known to man, but I can tell you that there's definitely something special about pushing your goober inside a sex doll that looks like the real deal. It always, and I mean, always, allows you to do whatever you want! Moreover, a sex doll torso is a great compromise. Rather than giving you a full-size body, you'll only get the essentials.
Now, onto more important matters, with the Thrust Pro Elite Alicia, you'll get to enjoy a beautiful lifelike body along with a huge pair of pornstar tits to play with. Better yet, you'll get a pussy and ass opening that you can use and abuse to your heart's content. Basically, the Thrust Pro Elite Alicia promises to be one of the most realistic sex doll torsos on the market (don't they all?!) and the only way to know for sure is to get my cock hard, lube up, and bang away.
First Impressions: Who's Your Daddy?
I waited a few days to receive my Thrust Pro Elite Alicia and I was getting really anxious until it finally arrived. I wanted something that I could enjoy without any limits as well as something that I could use to train for the real thing. Bonus tip: a sex doll is an awesome companion for faux threesomes with your partner. That was something I really wanted to try with Scarlett.
When my Thrust Pro Elite Alicia arrived, I couldn't wait to unbox it and give her a run for her money. What you'll instantly notice is that this sex doll torso costs over $300. That price is only a fraction of the cost of a full-size sex doll, so I guess you could say it's a fair deal. The Thrust Pro Elite Alicia takes up less storage space. It also makes you seem a little less creepy compared to owning a full-sized doll.
But enough with the pleasantries: I instantly noticed Alicia's big, firm, and erect juggs when I unpacked her! I knew that they were going to become my favorite playthings in the next few weeks. I was actually pretty impressed with the look and feel of her juicy bosom.
From what I understand, Alicia is made of real-feel soft plastic. It's a medium-sized doll that will remind you of a petite fuckbunny who's always willing to do Daddy's bidding. What impressed me the most during this Thrust Pro Elite Alicia review is the attention to detail and all the beautiful curves and openings. Alicia sits at just the right angle for you to penetrate her from the front or back.
Features
Medium-sized sex doll
Lifelike breasts with firm erect nipples
Realistic pussy and ass openings (they look delicious!)
Weight: 16.5 lbs
Total length: 19 inches
Waist: 3 inches
5-inch deep vaginal canal
5-inch deep anal canal (0.3-inch diameter)
Colors: Flesh Pink, Flesh Tan
Maneuverability and Size
The Thrust Pro Elite Alicia will give you a medium-sized body with a total length of 19 inches. It's just big enough not to look like those creepy miniature sex dolls, which I'm totally disgusted by. With Alicia, I can nicely wrap my arms around her torso, tits, and butt.
Like I said, you'll get nice curves all around. Being an assman myself, I was definitely impressed with Alicia's tiny yet meaty tush. Her tits also remind me of those pumped-up bimbo pornstars, and this is definitely a big plus in my book. There's just enough space for me to put my monkey between them and enact my fantasies of covering some oiled-up fake tits with a massive load.
But, looking at the big picture, the doll is not too heavy. It weighs 16.5 lbs. Plus, the body has a nice curvy shape that lets you hold it in various positions. The wide leg spread certainly helps here, and it looks inviting as heck. I tried to hump it in all sorts of positions from missionary, doggy-style, to girl-on-top and it did a very good job in all of them. But, I think Alicia is very much a missionary or doggy-style type of slut and I think she looks the hottest in those positions. Of course, she's missing some legs, arms, and a head, but you'd have to pay much more for a full-body doll. On a side note, Scarlett and I tried it together and the doll was quite easy to handle and hold during our kinky fake threesome.
How It Felt When I Fucked Alicia's Juicy Pussy
Honestly, the Thrust Pro Elite Alicia has a beautiful pussy. It seems pink and inviting from the outside, and its lips and clit look incredibly realistic. I also got a raging hard-on when I got her wet with water-based lube. Plus, the material felt flesh-like and it was incredibly similar to the real thing.
Additionally, the most important thing to mention here is the internal texture of the pussy opening. There's a tight chamber near the opening. It grips your cock nice and tight to stimulate your entire shaft. Then, as you push deeper, you'll feel various bumps, beads, and twists. The opening also gets tighter as it bottoms out. To me, the texture is actually very similar to a super-tight Fleshlight. Unfortunately, the opening was a few inches too short for me. My 8-inch hammer didn't fit into the 5-inch long hole, and I was actually kind of disappointed that I couldn't fuck it balls deep. Still, if you're around 5 inches or shorter, the length will be perfect for you.
Time to Destroy That Tight Asshole!
What I loved about Alicia's asshole is that it practically screams "I'm your little anal whore" the moment you look at it. Her butt crack is nice and curvy and in the middle, you'll see a semi-gaped asshole that's ready for you to train it. Also, the way the butt is nicely spread out lets you suck and lick it to make your cock throb even harder.
What I loved here is that the anal hole is totally separate from the pussy. Some sex dolls will give you two openings, but only one internal canal to penetrate. Here, you'll get an individual anal canal with a unique texture.
Moreover, to me, the texture feels completely different from the pussy sleeve. It's filled with curves and all kinds of twisted patterns that feel like a real virgin rectum. However, Alicia's asshole suffers from the same problem as her pussy: it's not deep enough! It only gives me 5 inches of anal fun. Honestly, it leaves me wanting more and not "just the tip." On the plus side, the anal opening is tighter than the pussy and it looks super hot when you take your cock out and make it gape.
Materials and Cleaning
In my Thrust Pro Elite Alicia review, I noticed that this doll is made from soft plastics. The manufacturer doesn't specify what those plastics are. Judging by other Thrust Pro toys, I'm guessing it's TPE. While Alicia feels soft, smooth, and realistic, the material is actually porous so you'll have to clean it thoroughly every time. Also, there's no drain hole on the body. I had to wait several hours for her to dry before I could use her again.
Pros
Those tits look fabulous!
The medium size is just perfect for all kinds of positions
The pussy and anal holes look and feel incredibly realistic
Cons
The openings are too short for me.
The doll is difficult to clean.
Thrust Pro Elite Alicia Review: Verdict
To sum up my Thrust Pro Elite Alicia review, I definitely have a problem with Alicia's holes being a bit too short for my cock. However, she looks smoking hot, her holes feel just like the real deal and she's always ready to be a good little fucktoy!
⚠️ Disclaimer: Our articles contain affiliate links. If you like our content and wish to support our work, consider purchasing your new sex toys through our links. For each purchase through our links, we receive a small commission but at no extra cost to you.
| | |
| --- | --- |
| 👉 Name: | Thrust Pro Elite Alicia |
| ⚙️ Features: | Realistic Pussy and Ass Openings, Big Fake Tits, Light Weight, Flexible |
| 📁 Type: | Realistic Pussy and Ass |
| 🛠️ Materials: | TPE |
Her asshole looks delicious! (It also tightens up around my cock and makes me throb harder and harder!)
5
The real-feel internal pussy and ass textures felt awesome, but they're not deep enough.
3
Huge fake tits: I could play with them all night long!
4
The torso is flexible, not too heavy, and easy to handle.
4
Editor's Pick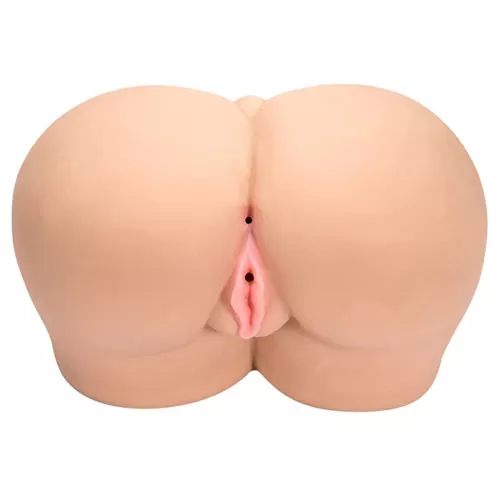 Thrust Pro Elite Alana
⚙️ Special features:
2 distinct ribbed canals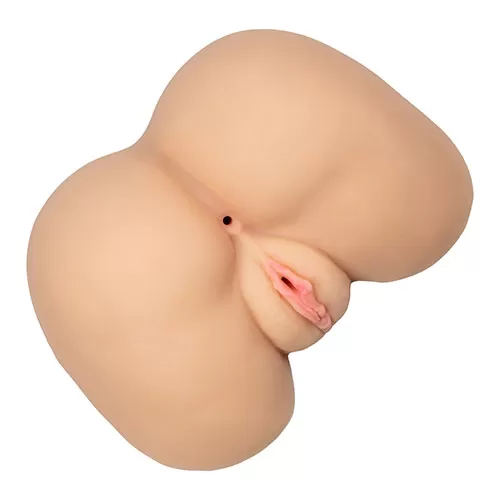 Calexotics Stroke It
⚙️ Special features:
Superior suction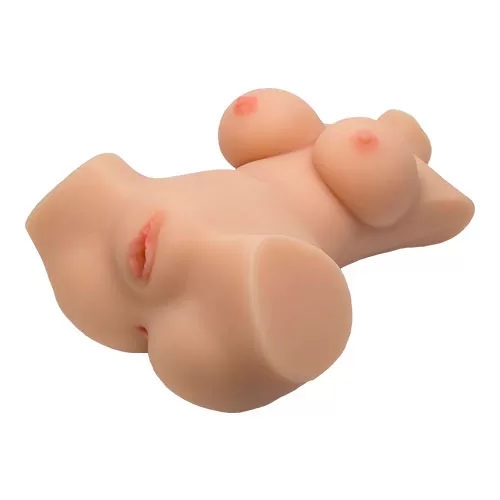 Thrust Pro Elite Alicia
⚙️ Special features:
Easier portability and manoeuvrability