❯
Anal Toys
❯
Butt Plugs
Feb/21/2023
Last Update: June 26, 2023
395
8 min read
How I Won the Anal Game: Lovense Hush 2 Review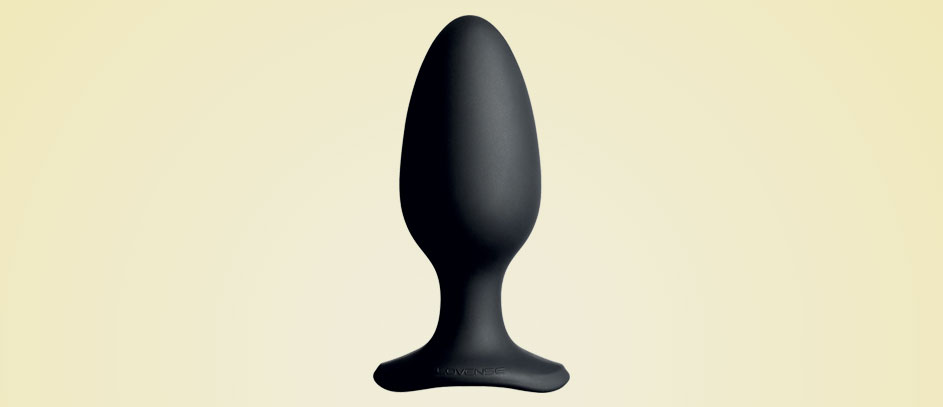 On some nights, I might run a relaxing herbal bath and read a spooky book, but most other times, all I'm really in the mood for are freaky sex games involving my tight anal hole. And if you know me, you know that I've been a hardcore butt slut for almost a decade. Quite literally, Mr. Richard Turbo and I have completely and thoroughly tested the deepest depths of our buttholes with all kinds of kinky toys. My point? Well, if you enjoy a little Greek-style action, you should totally embrace this new age of technologically innovative toys for your rear end. Now, all you need to do is get your little sphincter ready and check out the world's first teledildonic anal plug in my Lovense Hush 2 review!
Hush 2: Will It Forever Change the Way We Fuck Our Assholes?
If you're one of those super libidinous people with an impatient bottom and you always need to stick something up there to make yourself cum hard, you might have probably already heard of the Lovense Hush 1 vibrating butt plug.
It was one of Mr. Turbodick's favorite things to push inside my hershey hole and I was pretty much addicted to its silky smooth design. To our surprise, five years after the original Hush plug, Lovense came back with an update: the Hush 2.
When I finally got to test it out for this Lovense Hush 2 review, I learned that it kept the same basic design as the original. However, it comes with several next-gen improvements to provide state-of-the-art anal play because after all, we're living (and fucking our asses!) in the 21st century.
What's new here is actually useful for anyone who's into exciting up-the-bum adventures. If you aren't familiar with Lovense, these guys are the pioneering wave riders of cutting-edge sex tech. They've designed some of the highest-selling sex toys like the Lush and Max 2. What's more, they've now used the revolutionary technology from those toys in the Hush 2. And just like that, the world's first teledildonic butt plug was born! What you'll get is long-range or long-distance control via the Lovense Remote app. Plus, there's voice control, music syncing, unlimited vibration patterns, and several other features to make your cornhole tremble with joy.
Moreover, Lovense has expanded the Hush 2 family to feature 4 different size options. You can choose between super slim and extra thick versions depending on your size preferences and anal skills. Alternatively, if you're already a pro, follow my advice. Just get all four and train your goodie hole like there's no tomorrow!
First Look
When I started my Lovense Hush 2 review, I instantly remembered the features that made the original Hush plug so great. The older design was smooth and beginner-friendly. While it seems they've used that as the inspiration for the Hush 2, I instantly saw the improvements.
Some things that have always bugged me with the original Hush were those tiny ridges around the base along. Plus, it had a curved base that was designed as a clit or perineum stimulator. They might have looked cool, but those features rarely managed to make my nerves tingle. Now, when I first opened up the new Hush 2 butt plugs, I found a much smoother, softer texture. There were no protruding ridges along the shaft and the base has a cool new design.
Essentially, the original Hush was created as the ideal plug for easy insertion. It was made for all people's booties and skill levels. Yet, based on me just holding these new plugs for the first time, I could already tell that the design has gotten even smarter. For example, they have a smoother shape along with a more ergonomic flared base. The base also holds the buttons and the magnetic charging port. Oh yes, you can now charge your butt plug wirelessly!
Also, the base redesign is just sturdier and safer. During my test, I didn't have to worry at all about the plugs falling out or being sucked in. Plus, the shape has been refined to provide maximum comfort for the wearer and let you stay plugged for hours.
Lovense Hush 2 Features
As someone who quite literally owns a secret sex toy chest full of butt plugs, I know that it can be a pain in the ass to find one that fits perfectly. You know what they say: no two assholes are exactly alike! Well, Lovense definitely thought about that with this toy. As mentioned earlier in my Lovense Hush 2 review, there are four different sizes to choose from:
Extra Small: 4.7-inch total length, 3.8-inch insertable length, 1-inch diameter
Small: 4.8-inch total length, 3.9-inch insertable length, 1.5-inch diameter
Medium: 5.3-inch total length, 4.4-inch insertable length, 1.75-inch diameter
Large: 5.9-inch total length, 5.1-inch insertable length, 2.25-inch diameter
While the plugs vary in size and allow you to find your best fit, all of the features (except the runtime) remain the same for the entire Hush 2 line:
100% body-safe silicone
Waterproof
Compatible with Lovense Remote app
Close-range and long-distance app control
Unlimited vibration patterns and customizable vibration levels
Voice activation
Music syncing
Magnetic charging
Now Let's Push It Deep Inside My Anus!
If you paid attention, you know that I couldn't order the Hush 2 in just one size. I had to sacrifice my hungry booty to test all four versions of this plug just for you! But don't worry, I'm never actually going to complain about stuffing my rear end full of groundbreaking sex toys and getting paid to give you my honest opinion.
✍️ Scarlett Recommends: If it hurts, try to power through it. Be gentle on your tush and if you're not sure, start with the smallest Hush 2 butt plug. Remember to go slow and steady and use lots and lots of lube!
How Big Are the Hush 2 Butt Plugs?
Since the features are the same across all four different versions, you will first need to decide on your ideal size. To me, the XS version seems like the best choice for beginners due to its thin 1-inch diameter. Still, the 3.8-inch insertable length is more than enough to make you feel nice and full. So yes, if you want to devirginize your shit box, I'd suggest you try this one first!
Next up, the lengths of the S and M models are relatively the same. Yet, that extra .25 inches in girth can give you a substantial stretch if you opt for the medium version. Also, the XS and S models come with a slightly pointed tip compared to their bigger bros. This makes them slide inside like a hot knife through butter. In contrast, the M and L models have a much smoother tip which I believe will feel better if your pucker is already trained.
By far, the M and L sizes gave me the most holistic anal experience. But mind you, I have a super elastic asshole. The L version is actually pretty huge, and I'd recommend it mainly to all you horny kinksters who are into intense stretching and tons of pressure. As for Mr. Turbodick, he said that the medium version was his favorite. Actually, he was screaming it out when I drilled his prostate and made him empty the contents of his balls all over me!
Materials and Quality
All of these butt plugs are made of 100% pure silicone and they come in a sexy black color. Also, they are waterproof and fully submersible, which is awesome for all kinds of splishy splashy adventures. Since you can soak them, you can also fully sterilize them in boiling water. That way, you can eliminate any of those nasty leftover germs and keep your anal play squeaky clean. Plus, based on how smoothly the silicone went inside me (and stayed in!) I'd say Lovense truly hit a home run here.
Deep Pulsing Anal Vibrations
Speaking of silicone, it's a fabulous conduit for vibration. Some of the more extreme settings made me gush while the slower speeds are equally fun for edging and all sorts of kinky sub/dom games. But best of all, it's super simple to control the vibes with the Lovense Remote app to find the perfect speed or pattern for your A-hole.
💡 Pro Tip: If you're a vagina owner, don't miss out on some epic DP action you can achieve with this plug in your ass and a toy or a hard cock in your pussy. You'll squirt like a fountain!
Again, the Lovense app gives you short or long-range control over these bad boys. That way, you could enjoy some kinky hands-free fun in the dungeon while dominating your bound man-slave. You can also take your buttplug out for a brisk walk and have some glorious anal orgasms in public. Since you can basically control your plug from anywhere, you can also use it with your LDR partner. Just sync your plug to their teledildonic toy for some epic long-distance butt-fucking marathons! There's a ton of other stuff to explore in the app, from music syncing and voice control which ensures me that my asshole will never get bored.
A Note about Battery Life
Like I said, all four plugs share the same features, but they come with different operating times. The smallest plug can run for 2 hours without interruption while the largest has a massive battery life of 10 hours. You probably wouldn't fuck your ass for that long anyway, but it's worth noting that the plugs have different charging times too.
The smallest takes around 30-40 minutes to get fully powered up while the large version takes around 2 hours. I wouldn't call this a flaw at all since you'll get more than enough battery life. Still, you should know those differences before you buy one of these little butt-buggers.
Pros
Tons of features
The material feels awesome for short or long-term use
The app allows you to access a ton of different features
Cons
You'll have to buy each plug separately as there are no kit options.
The battery life is different for each butt plug size, but that's not a dealbreaker.
Lovense Hush 2 Review Summary: Push That Sucka Deep Inside!
To end my Lovense Hush 2 review, I can only say that there's nothing like inserting a butt plug and getting it just past the threshold of your tight asshole. When it pops all the way in, it all happens so fast and with such intensity. There's nothing you can do but take it all in. To me, the Hush 2 butt plugs gave me those feelings in spades and my asshole is literally addicted now. Overall, if you're looking for the ultimate butt plug with tons of kinky app-control options, get yourself one of these and it will give you a happy anus plus a huge smile on your face!
⚠️ Disclaimer: Our articles contain affiliate links. If you like our content and wish to support our work, consider purchasing your new sex toys through our links. For each purchase through our links, we receive a small commission but at no extra cost to you.
| | |
| --- | --- |
| 👉 Name: | Lovense Hush 2 |
| ⚙️ Features: | App Control, Waterproof, Long Distance, Teledildonic |
| 📁 Type: | Butt Plug |
| 🛠️ Materials: | Silicone |
The width and the comfortable base made me want to keep my ass plugged forever!
5
Since they come in different sizes, you can pick the best fit for your asshole. However, if you want to experiment with all of them, you'll have to buy them separately.
4
The silicone is super smooth and the plugs stay inside my ass once I pop them in there.
5
The four plugs each have a different battery life, but it's not a big deal. Especially since you'll get fast charging times and tons of extra options in the app!
4
Editor's Pick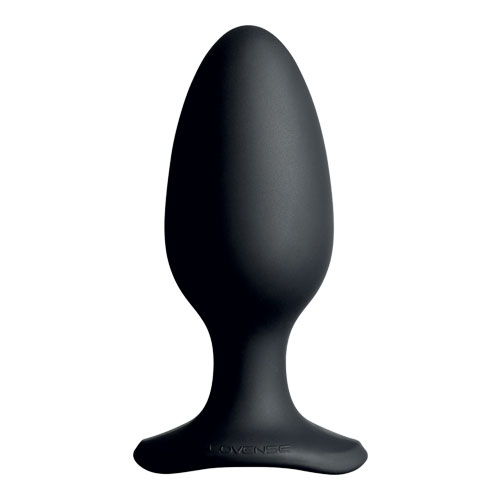 Lovense Hush 2
⚙️ Special features:
Unlimited vibration patterns
⚡ Power source:
Rechargeable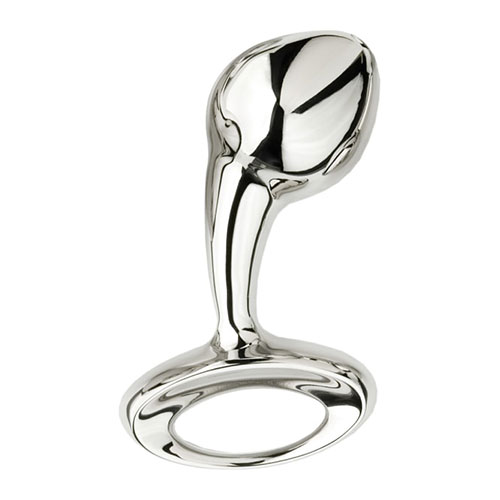 nJoy Pure Plug 2.0
🛠️ Material:
Stainless Steel
⚙️ Special features:
Designed for a smooth entry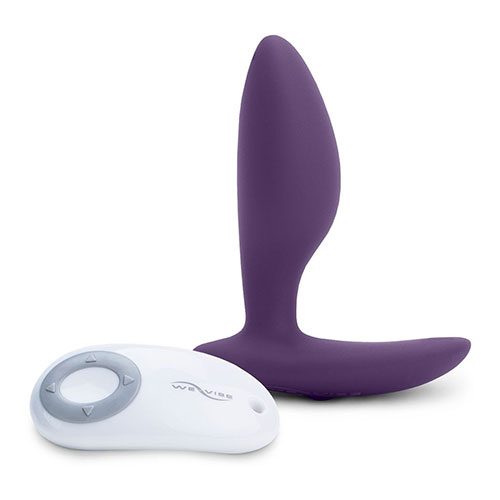 We-Vibe Ditto
⚙️ Special features:
Waterproof for unrestricted play
⚡ Power source:
Rechargeable