Oct/31/2022
Last Update: June 26, 2023
948
7 min read
Cock Locker Inflatable Dildo Review: Will It Fulfill All My Naughty Wishes?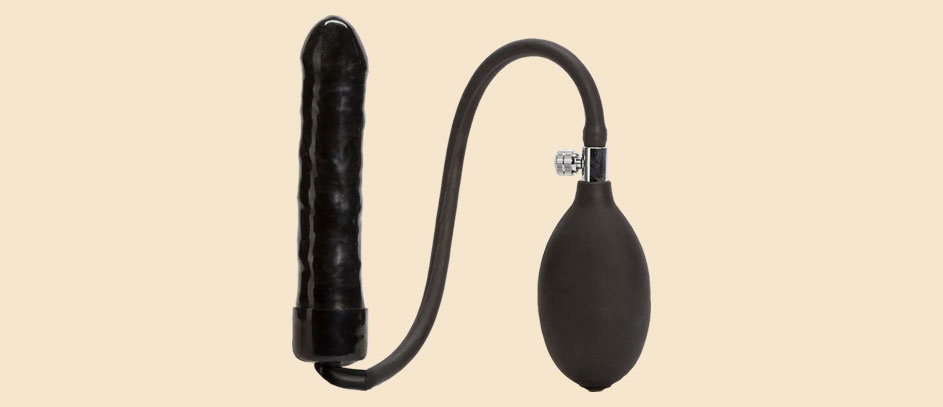 Not gonna lie: pumping up an inflatable dildo while it's inside you is one hell of a special sensation. If you want to, erm, expand your excitement, a quality blow-up cock will satisfy your hunger for maximum internal fullness. But let's not be so polite: I'm guessing you're here because you're obviously a kinky little whore. Yes, sweetie, I know you and I know that the only way to get you off is to stuff massive toys up your pussy or asshole to make you stretch and gape like a pornstar! Well, stay with me for this Cock Locker Inflatable Dildo review and you'll definitely see something special. Another way of saying it is that I stuffed this huge black inflatable dildo deep in my cunt and shithole and I pumped that thing up until it stretched me out like a very, very bad girl!
Pump Slowly and See
A quality inflatable dildo always makes my eyes pop. It also reassures me that I'm deeply disturbed on the inside. I mean, who would in their right mind want to inflate their butthole for sexual pleasure?! Well, your sex toy expert Scarlett here certainly would. Also, I know a ton of freakazoids (boyfriend included) who love the sensation of having a massive dildo-balloon expand inside their tight holes. Trust me, it's outright sensational. It's something that you just can't replicate with another sex toy.
Still, an inflatable dildo is certainly an acquired taste. Yet, it's one that you'll never be able to forget once you try it. For this Cock Locker Inflatable Dildo review, I chose to focus on a black cock that can expand up to 5.5 inches in length. Plus, it can grow to a whopping 6.5 inches in circumference. To the unacquainted: those measurements are not the biggest in the world of pump-up dildos. Yet, they are still mighty huge. They can totally hit all your sweet spots regardless of if you're into super intense G-spot stretching, anal training, or whacked-out prostate play!
Now, there is a lot to look forward to here if you're a size lover. You'll get a medium-sized inflatable cock with a thick and smooth latex material. What I like about the dimensions of this thing is that they can appeal to amateurs as well as experienced pros. So let's open up this bad boy and see what happens when I push it deep inside my holes.
First Look
If you're out there in search of a new toy for your BDSM explorations, the chances are that you probably need something big and black. When I started my Cock Locker Inflatable Dildo review, I already knew that this shiny latex dildo would be perfect for all sorts of disgusting anal experiments and tons of hot pussy pumping. I mean, this fella looks glossy and smooth on the outside. It has pretty much everything you'll need for a tantalizing pump.
Basically, the initial size of this dildo is around 4.5 inches long. The circumference is 3.5 inches. Those dimensions are pretty much perfect for smooth insertion, especially if you're a newbie.
Additionally, my new deflated cock also reassured me that it was safe to use. I inspected the entire surface of the dildo before trying anything. I couldn't find any other design flaws or weird seams that could compromise it when inflated. Trust me, you don't want your inflatable dildo to burst while it's inside you. That's definitely not a story you'd want to share with your grandchildren…
Moving on, I also noticed that it grows quite quickly when you use the bulb mechanism. You simply need to push the easy-to-use hand pump. Then, your new cock will blow up inside you with minimal effort. And pretty please, don't forget the lube.
I stocked up on some silicone-based lube before my Cock Locker Inflatable Dildo review just to make sure that everything was gonna go down smoothly. Now, since this dildo is made of latex, you can choose between water and silicone-based lube. I got a huge packet of silicone lube simply because I prefer the smoother and slicker feeling when I penetrate my rear fuckhole.
Features: Cock Locker Inflatable Dildo
Inflatable dildo – medium size
Quick release mechanism
Intuitive hand pump
Initial size: 4.5-inch length and 3.5-inch circumference
Maximum size: 5.5-inch length and 6.5-inch circumference
Material: latex
Watch This Black Cock Grow!
As mentioned, when it came time to get busy in my review, I had an easy and smooth experience during insertion. The dimensions (when deflated) are small and compact. They make this cock go down smooth. This is especially cool if you're a beginner.
Now, it's not my fault that I chose to focus more on my asshole than my pussy for this review. I was in an anal-only mood and I just had to get my ass fucked. Pretty much the only thing that could satisfy me was the sensation of inflating this dildo deep in my guts.
Again, the maximum dimensions are 6.5 inches in insertable length and 5.5 inches in circumference. To put it into perspective, my boyfriend's dick is a massive 8 inches, but this dildo is much thicker than him. The extra-wide girth of this big fella makes the toy seem even more massive, especially when I pumped it up to the max.
One hugely important thing to note here is that these Cock Locker Inflatable Dildo models come in much bigger sizes from 8, 9, 10 and even 11 inches. The rest of the features are basically the same and it's only the size that changes. Therefore, if you're looking for something bigger, everything I've said so far in this review also applies to the larger models. So if you're not into the 5.5 total length of this thing, you can always choose the bigger versions.
Look and Feel
From the get-go, this fake cock assured me that it wasn't gonna pop or burst after a few sessions. It's made of thicker latex which is usually the material of choice for these types of toys.
Unfortunately, you won't be able to use it if you have a latex allergy. If you don't, you'll be quite safe, but only if you know what you're doing. Sure, this toy is phthalate-free and body-safe, but we all know that latex is not the safest material for insertion.
While the glossy black look of this dildo is pretty much to die for, the material can be highly porous. You won't be able to sterilize it fully. Plus, it will absorb bacteria if you don't wash it carefully.
So yes, you'll have to use this guy at your own risk. In my Cock Locker Inflatable Dildo review, I didn't notice any issues with the material. Still, I would recommend it only if you know what you're doing with your sex toys. Nevertheless, bear in mind that this toy costs around $40. You won't need to spend a fortune to replace it if anything goes bad.
Pump Up the Volume
As I said earlier, the pump mechanism is very easy to use. Plus, the inflation effect happens slowly and naturally and there's nothing to complain about here. After insertion, just press the bulb and with every pump, the dildo will get bigger and bigger.
What's great here is that both the width and length expand to make you feel totally filled up. I tried it numerous times in my asshole and my boyfriend pumped it up while we were doing our routine anal training session. Also, I used it in Richard's ass and he said the size was perfect for his prostate. Plus, he said that it gave me some of the sexiest gapes ever while he was looking deep inside my guts. I told you this was going to be disturbing, didn't I?! Still, if you love stretching and gaping, this dildo will certainly make your dreams come true. And not only that, you can use it to train your holes for bigger things since the pump-up effect is so smooth and intuitive.
Pros
Awesome dimensions for beginners and pros
Gradual and smooth pumping effect
It looks freaking kinky!
Cons
Latex is not the safest material, but I can learn to live with it
The tube that attaches the dildo and the hand pump could have been a bit longer
Final Thoughts: Cock Locker Inflatable Dildo Review
To end my Cock Locker Inflatable Dildo review, all I can say is that this is a $40 dildo and for the price, I didn't expect so much from it. Still, it was able to spread my ass out just the way I like it and it provided me and my BF with tons of nasty fun during our kinky gaping marathons. What a neat way to improve intimacy in a relationship, am I right?
⚠️ Disclaimer: Our articles contain affiliate links. If you like our content and wish to support our work, consider purchasing your new sex toys through our links. For each purchase through our links, we receive a small commission but at no extra cost to you.
| | |
| --- | --- |
| 👉 Name: | Cock Locker Inflatable Dildo |
| ⚙️ Features: | Inflatable, Hand Pump, Safety Valve, Extra Wide |
| 📁 Type: | Inflatable Dildo |
| 🛠️ Materials: | Latex |
It's black and it will expand your crack! This dildo is becoming one of my favorites for intense anal action.
4
The inflation mechanism is smooth and gradual, which is just great for a deep and wide pump.
4
The latex material feels slick and smooth, especially during insertion. However, it's not the safest material so I would advise you to be careful.
2
I enjoyed the maximum size when inflated: I'd recommend it to beginners and pros!
4
Editor's Pick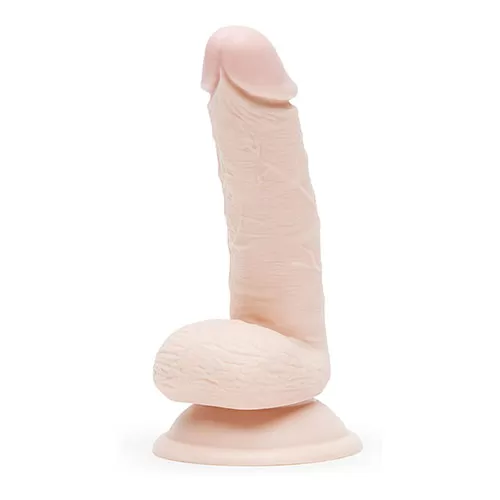 Lifelike Lover Luxe 6" Auto-Inflatable Dildo
⚙️ Special features:
Strong suction cup
⚡ Power source:
Rechargeable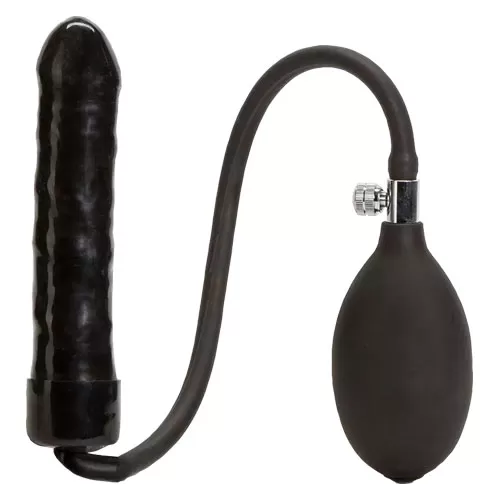 Cock Locker 6" Inflatable Dildo
⚙️ Special features:
Quick release valve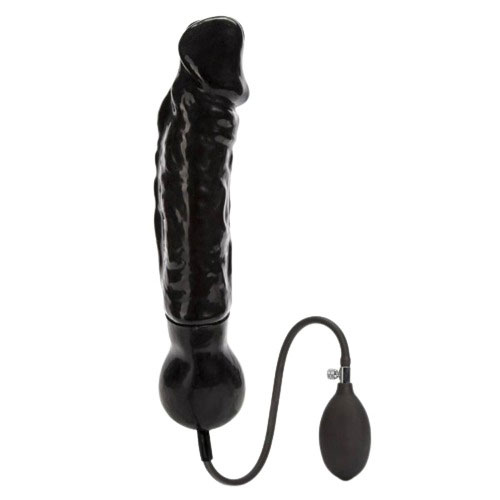 Cock Locker 11" Inflatable Dildo
⚙️ Special features:
Authentic fantasy play