❯
Anal Toys
❯
Anal Dildos
Feb/16/2023
Last Update: June 26, 2023
421
7 min read
Heavy Metal In My Anus! nJoy Pure Wand Review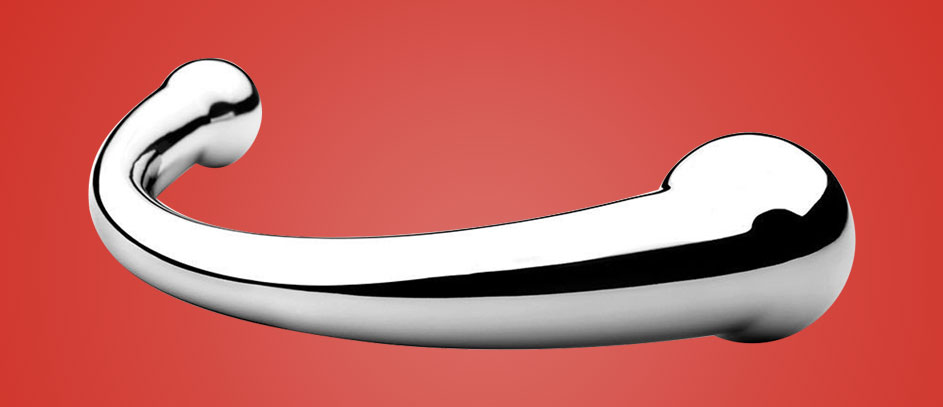 Whether you're an aspiring anal slut, a die-hard prostate pumper, or you simply want to stuff your holes full of shiny and hard stainless steel, my nJoy Pure Wand review is definitely for you. Trust me, when this bad boy arrived, I used it to dive deeper and deeper into my tight soaked holes until I was screaming and squirting harder than my boyfriend's favorite pornstars. Richard also loved to pop this silky smooth metal monster in and out of my fuckholes to make me shrivel in ecstasy. It certainly reminded me of some of the greatest words to live by. Life's simply too short not to stick a huge metal toy up your rectum! And without further ado, I'm gonna spread my asscheeks for you and get royally fucked for this nJoy Pure Wand review! So which one of you nasty sluts wants to join me?
nJoy Pure Wand: Stainless Steel Monster
Whenever I think of wands, the first toys that come to mind are Hitachi-style magic wands that vibrate. Sure, those fuckers are super-orgasmic, but the nJoy Pure Wand is a totally different beast.
First off, it looks like a beautiful stainless steel banana. It's so damn shiny that you can proudly display it on your mantel. Oh, but wait 'till you lube it up. Now, push that shiny fella deep inside your boyfriend's bum and watch him cum buckets!
Seriously, the Pure Wand is one of the most magical toys I've seen so far. It has quickly earned a huge following from the sex toy community and not without reason. It's a simple yet super versatile toy that gives you a double-ended unisex design with a hefty curve.
But, unlike most other wands, it doesn't do anything automatically. It doesn't vibrate or thrust. It provides a totally different sensation altogether. With round and thick ball ends, this thing will apply a ridiculously satisfying amount of pressure. In layman's terms, it will pump your holes smooth and hard. So get ready for all kinds of freaky and super-intense orgasms!
You can use it for unforgettable G-spot play, naughty butthole romps, or a kinky prostate massage. It can even teach you how to squirt for the first time. That's exactly why I made sure to keep a few extra towels on hand for my Pure Wand review.
Quick Look
Your good friend Scarlett here is gonna assume that you're in a hurry. You want to get your holes jacked straight away, don't ya?. In that case, you need to know that the Pure Wand is actually one of the most popular sex toys of the decade. It's made by a Massachusetts-based company that specializes in stainless steel toys. "Pure Fun is Our Mission" is the company's logo. I'm guessing that the "pure" part refers to nJoy's super smooth medical-grade steel.
Of course, the Pure Wand isn't only special because it's made of steel. Sure, your twisted mind could talk you into dilating your pussy with a big metal spoon. However, that just won't have the same effect. The shape of the Pure Wand is actually one of the most intriguing things that have ever been inside my vagina.
Basically, what you'll get is a heavy C-shaped steel dildo with dual ball ends. Yes, it looks simple at first glance. Yet, just remember that the smaller end has a 3-inch circumference. The larger one extends up to 5 inches. All you need to do is to pick a hole and push one end inside.
Then, the Pure Wand will apply pressure. It will provide a direct connection to the most orgasmic spots in your body. Regardless of if you're pushing it deep down in your pussy or you're stretching out your miserable slave's sphincter, it will deliver most of the stimulation on its own.
What's In the Box?
Now, I instantly noticed that this toy has the classiest packaging out there. I mean, it comes in a black velvet box. When you open it up, you'll see the shiny Pure Wand encased in a gorgeous satin pink lining. Honestly, you'd never imagine there was a sex toy inside. It reminded me of a Tiffany's box, but even better. Instead of a shiny diamond necklace, there's a gleaming metal fuck-tool inside!
I also love it because it makes a serious statement: you're not jerking off–you're practicing a sophisticated type of art. Even if that art involves stretching your cunt wide open while you're squirting all over a couple of huge hard black cocks! Oh, a girl can always dream…
✍️ Scarlett Recommends: You may have also noticed that the Pure Wand looks like a back massager. Well, it totally does and you can use the ball ends to relax your aching or sore muscles. It's even better if you try this before or after an intense all-night fuckfest. Loosey-goosey!
Features: nJoy Pure Wand
Double-ended dildo for G-spot and P-spot stimulation
Material: 100% medical grade stainless steel
Total length: 8 inches
Weight: 1.51 lbs
1-inch wide small bulbous end
1.5-inch wide large bulbous end
100% Pure American Steel
So what's the big deal about this toy being made of stainless steel? Well, the Pure Wand isn't just crafted to absolute perfection. It also delivers an entirely unique experience compared to silicone or TPE dildos.
Sure, you probably already knew that if you're into metal toys. Still, if you're a total newbie, I'd certainly recommend the Pure Wand as the perfect introduction. nJoy's steel is also one of the safest materials you could put inside you. It's 100% body-safe and it will literally last forever. The metal is also super easy to clean and you can boil or steam it to sterilize it completely. But, that's not the only reason why freaks like me love to feel cold hard steel deep in their guts.
Actually, the Pure Wand doubles as a fabulous toy for temperature play. You can cool it down in your freezer or heat it up in hot water for extra tingly sensations. When you push it inside, it will retain or absorb body heat and deliver an additional kick of pleasure.
💡 Pro Tip: If you plan on using the Pure Wang vaginally (in your tight pussy), I suggest you pull it out every once in a while and rub the warm, wet steel all over your clitoris.
Size and Weight
During my nJoy Pure Wand review, I noticed that this toy is on the heavy side weighing in at 1.5 pounds. That can be both satisfying and frustrating, depending on how you look at it.
For one, the extra weight and the unyielding shaft can put heaps of pressure deep inside you. However, if you have wrist mobility issues or if your hands are simply too small, the Pure Wand could be a bit too heavy. Even if your hands are strong and healthy, the total 8-inch length and the 1.5 lb weight could still give you a bigger workout than you expected.
And what if you're worried that you'll have to wrestle with this thing until you get it inside? I'd advise you to be patient, find the best angles that work for you and apply plenty of lube. A feature that makes everything much easier here is the curvy handle. You can hold onto the handle or the unused ball end while fucking to find the optimal position or angle. Furthermore, you should know that this animal is big, but it's not too extreme. Both ball ends have just enough girth to make you feel full and the curve is just right to target all your sweet spots while giving you a nice wide stretch. And this is all coming from a super slut who devours monster dildos with her anus for breakfast.
How Does it Feel?
Like a cross between a dildo and a steel butt plug with a pinch of anal hook on top and some sugar added, if you're looking for a direct answer.
But seriously, in my nJoy Pure Wand review, I used this dildo in both my holes and I also hooked it deep into my boyfriend's ass. Both of us experienced otherworldly results, especially since this thing is so easy to use. It certainly lives up to the hype of being one of the most orgasmic toys out there, judging by how fast it made us cum. There are no cables, batteries, or sensitive mechanisms. Pretty much the only thing you need to do is slide it in and feel your whole body shake as your holes tighten up around it.
However, one thing to note with curved dildos is that they might not be so intuitive for beginners. There's definitely a learning curve and you will need to be careful with it if you haven't found your G or P spot just yet. Still, the shape of this thing reassures me that it will be easy to get the feel for it quickly. Even better, you can use it with any lube type and you can pick whichever ball end feels the most comfortable.
Pros
Incredible design and packaging
Medical grade stainless steel
Two different ball ends
Cons
It's not cheap!
The weight is kind of a mixed bag
nJoy Pure Wand Review: Bottoms Up!
To end my nJoy Pure Wand review, I have to point out that you'll struggle to find a similar toy. It provides sensations that I haven't felt with any other sex gadgets. It even gave me bigger orgasms than some of my larger dongs! However, if you want to buy it, make sure that the weight suits you. Other than that, this thing has kept me hooked from the moment I first felt that ball end popping inside my butthole!
⚠️ Disclaimer: Our articles contain affiliate links. If you like our content and wish to support our work, consider purchasing your new sex toys through our links. For each purchase through our links, we receive a small commission but at no extra cost to you.
| | |
| --- | --- |
| 👉 Name: | nJoy Pure Wand |
| ⚙️ Features: | Curved, Dual Ball Ends, Stainless Steel, Waterproof |
| 📁 Type: | Anal Dildo |
| 🛠️ Materials: | Stainless Steel |
It totally lives up to its reputation of being one of the most unique steel dildos out there!
5
The ball ends are super smooth as well as nice and wide. Pick one, push it inside, and feel your whole body shake!
5
It will literally last forever: the stainless steel is easy to clean and sterilize.
5
While there are so many things I loved about the Pure Wand, the weight could be a turn off for you if you have sensitive hands.
3
Editor's Pick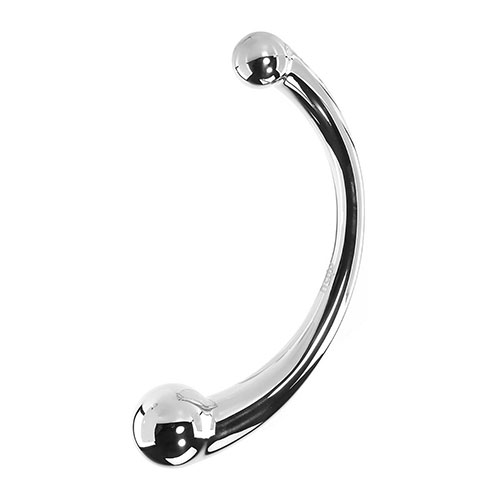 nJoy Pure Wand
🛠️ Material:
Stainless Steel
⚙️ Special features:
Temperature responsive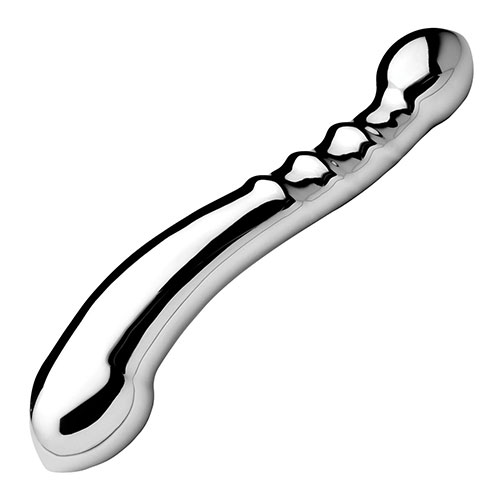 nJoy 11 Double Ended Dildo
🛠️ Material:
Stainless Steel
⚙️ Special features:
Suitable for use with any type of lubricant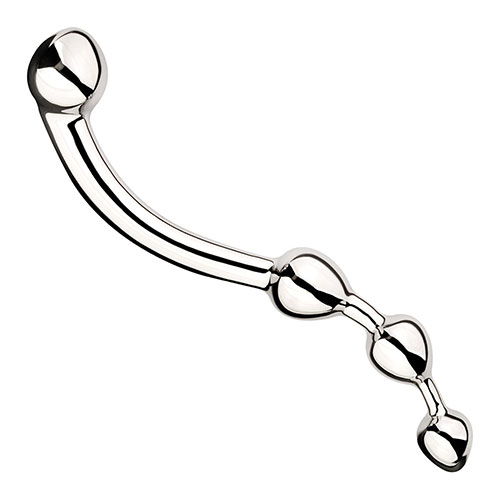 njoy Fun Wand
🛠️ Material:
Stainless Steel
⚙️ Special features:
Graduated balls increase intensity