Aug/20/2022
Last Update: September 29, 2023
849
7 min read
How To Empty Your Balls And Make Your Cock Smile: Lovense Max 2 Review!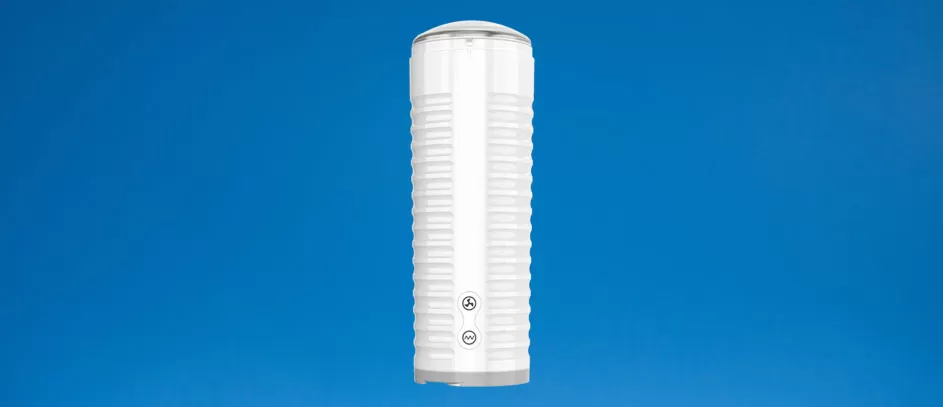 As you may know, sex isn't just about sticking your hard cock inside a pretty lady and pumping in and out until all the juice comes out. No, it's actually about feeling the creamy contractions of her wet pussy tightening up around your wang as she cums over and over! Now, there are a handful of male masturbators out there that can provide automatic contractions. However, none of them are as famous or as exciting as the Lovense Max. While the original Max remains one of the most popular masturbators of all time, the new Max 2 raises the bar and improves its innovative technology even further. I used my horny cock to put it to a deep test in this Lovense Max 2 review, but I also had some help from Scarlett who had a blast testing the remote functions on me.
So how did the Max 2 feel and is it as tight as they say? Check out my Lovense Max 2 Review and let's party!
Mad Max: Total Dick Annihilation!
Investing in a high-tech male masturbator is always a good idea. If you're bored and alone or if you want to experiment with your girlfriend, toys like the Max 2 will always give you an open and willing hole! You can use them to explore your fetishes, improve your stamina, and best of all, cum hard without any restrains.
Honestly, I've tested more masturbators than I can count. And I've always been the biggest fan of the Lovense Max! What you should know from the get-go is that the Max 2 is one of Lovense's highest-selling toys and that it is a direct companion to their Nova vibrator. Together, they form a perfect teledildonic pairing that you can use for long-distance play even if your partner lives thousands of miles away.
Of course, you can use the Max 2 just like any other male masturbator for solo play. However, what you'll get is high-end technology and a precision-engineered design. It attempts to replicate every inch of a gooey human orifice!
Like its predecessor, the Max 2 also offers automatic 360-degree contractions around your cock. That's right, it teases and squeezes your shaft on its own. That way, it stimulates all those wet and wild sensations of actual sex. However, what you'll get with the Max 2 is an upgraded sleeve along with improved performance. They also revamped the external casing to give you a better grip.
Best of all, they extended the internal vibrator to cover your entire shaft. In fact, fans have waited a long time for these updates since the original Max was released in 2011. One of the coolest things about the Max 2 is that it comes with Lovense's Mirror Life platform. This platform lets you sync it with VR sex games and have a blast!
First Impressions
Whether you want to fuck your Max 2 in the old-school way or you want to experiment with some VR games and long-distance fun, you'll instantly notice that this toy has a premium look and feel to it. So let's talk about the design first.
Namely, this toy doesn't look anything like a pussy from the outside. It won't give you that realistic-looking sleeve that you'd get with a Fleshlight, for example. In fact, it doesn't even resemble anything human. Now, here's the bad news: the exterior white casing makes me feel like I'm kind of fucking a storm trooper from Star Wars. If you're into your visuals, you might want to look elsewhere. Let's face it, who wants to fuck a sex toy that looks like a fridge? Nevertheless, that was kind of the whole point when Lovense created this toy.
Most of Lovense's toys do not aspire to be realistic. That way, you won't link them to only one sexual preference or gender. Anyone can use them! And after all, if you take one look at this thing, you'll realize that it's what's inside that counts.
Check our Max 2 360 Video on Youtube
Is It as Tight as They Say?
When I first received this masturbator for my Lovense Max 2 review, I instantly took out the sleeve and I had a good look at it. It has been redesigned to offer even more textures and realistic sensations compared to its predecessors. One thing I should mention here is that, if you don't dig the look of the transparent sleeve, you can use Lovense's special vagina sleeve. However, you'll have to buy it separately.
Also, looking at it from a strictly technological standpoint, this thing definitely means business. Its textured external casing feels much better than the original Max in my hand. Plus, you'll get an awesome air pump vent at the bottom. It allows you to quickly tighten or loosen the suction effect. I'm a huge fan of mechanical suction effects and I think they definitely got it right on the Max 2. What you'll get is a mix of sensations that are similar to fucking the tightest ever vagina or the sloppiest and deepest throat.
Jizz-worthy Features
App-controlled
7 vibration modes (4 patterns and 3 speeds)
3 suction levels
Syncs to Lovense Media Player or Mirror Life platform for VR porn or video game experiences.
Long-distance play
Battery life: 210 minutes
Splashproof
Sleeve material: TPE
Case material: ABS plastic
Materials
One of my biggest gripes with this toy is that the included sleeve is made of TPE. While it feels fantastic during penetration, it's not the best choice for a toy that costs over $100. TPE is not as durable as silicone. It's also porous, which means you might have to replace it after a few months.
Yet, the exterior casing is made of sturdy and body-safe ABS plastic. I was very impressed with the new design of the ribbed case compared to the original Max case. It just feels more pleasant to grip onto and the surface is not slippery at all, which was a big problem on the original Max.
Size
Another thing you need to know about the Max 2 is that the insertable length is only 6 inches. The total length is 9.6 inches, so if you're well endowed, you could think that you'll be able to go balls deep in this thing. However, that wasn't the case for my 8-inch cock and I still had some space left over on the shaft once I reached that maximum 6-inch depth. Whether that's a problem or not, it depends on your size and your preferences. If you're 6 inches or under, the sleeve will fit perfectly. However, if you're bigger, you might have to make a compromise. Also, the width of the standard sleeve is 3.33 inches. It was actually quite tight for me until I got the hang of it.
360-Degree Contractions
What I loved here is that there's no need to use a separate remote and you won't find one included in the box. You simply need to download the Lovense app on your phone and connect your toy. Then, you'll get infinite customization options. You'll even be able to save your favorite vibration patterns. The 360-degree contractions were truly mind-blowing here. And actually, I forgot all about the shorter length of the sleeve once the Max 2 started pumping away at my cock.
Another neat feature is that you can adjust the contraction intensity based on your sensitivity. Plus, the "squeeze" happens all throughout the sleeve and not just in one area. This was enough to stimulate my cock to the max and edge me into a massive orgasm. And remember, I had to start off really slowly with this thing because some of the faster contractions can make you blow in just a few seconds. But that's not all. The vibration feature combined with the automatic contractions made me ejaculate furiously until it completely emptied my balls.
Remote Control Test
Since Scarlett and I live together, we could only put the remote control and long-distance functionalities to the test in our bedroom. Also, this isn't the most portable toy for public play, and I didn't really want to get arrested for fucking a portable masturbator in a Walmart parking lot. Still, the app control features worked great in a private setting in this Lovense Max 2 review. here's where you can make the best use of all the extended options. The case is not exactly hands-free, so you'll need to hold it even if you want to use the remote. I had to hold the thing in my hand when Scarlett wanted to milk my cock without even touching me.
Still, it wasn't too bad but it took away some of the kinky elements in our playtime. Of course, if you want to play long-distance, the Max 2 and the Nora are like two peas in a pod. You need to use the Lovense Remote app to control your partner's toy and experience life-like fucking sensations from far away.
Pros
Awesome 360-degree contraction effect
The suction and vibration features are pretty mind-blowing
Stable connectivity and great battery life
App and VR compatibility
Cons
I'd prefer it if the sleeve was made of silicone
The sleeve's insertable length could be a bit longer
The weight of the sleeve is just a touch too tight for my cock
Lovense Max 2 Review: Verdict
Okay, so the Max 2 is a bit too small for my cock and it's made of TPE which I'm not a fan of. But goddamn it, does it know how to milk my cock! I had so much fun with its automatic contractions, vibrations, and suction effect and I can't wait to use it again!
⚠️ Disclaimer: Our articles contain affiliate links. If you like our content and wish to support our work, consider purchasing your new sex toys through our links. For each purchase through our links, we receive a small commission but at no extra cost to you.
| | |
| --- | --- |
| 👉 Name: | Lovense Max 2 |
| ⚙️ Features: | Automatic Contractions, Suction, Vibration, App Control, VR |
| 📁 Type: | Male Masturbator |
| 🛠️ Materials: | TPE, ABS |
Automatic contractions: They made me cum like a fountain!
5
App control: The app offers tons of fun features and gives you nearly unlimited functionality
5
Sleeve: It feels like a real pussy, but it's too short for my dick
4
Suction and vibration: Combine these two features with the automatic contractions and you'll blow the biggest load of your life!
5
Editor's Pick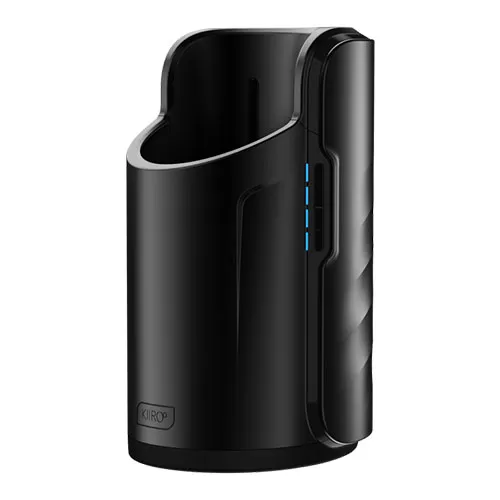 Kiiroo Keon
⚙️ Special features:
Sync it to erotic content
⚡ Power source:
Rechargeable
Use "PMN" Code And Get 10% OFF On All Orders Over $69
Use "PMN" Code And Get 10% OFF On All Orders Over $69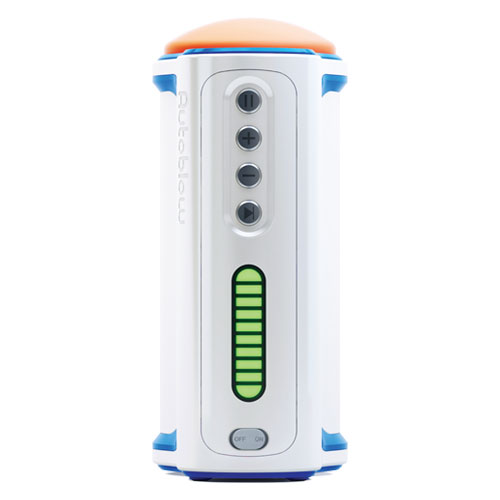 Autoblow A.I. +
⚙️ Special features:
Powered by artificial intelligence
⚡ Power source:
Plug it into any electrical outlet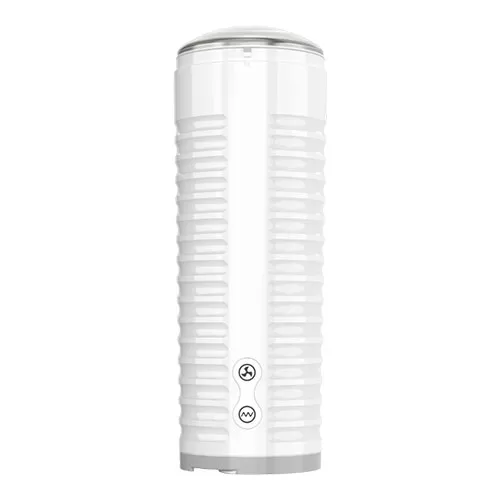 Lovense Max 2
⚙️ Special features:
360-degree contractions
⚡ Power source:
Rechargeable