Aug/19/2022
Last Update: June 26, 2023
801
7 min read
Have I Found The Perfect Sex Toy For Couples? Lelo Tor 2 Review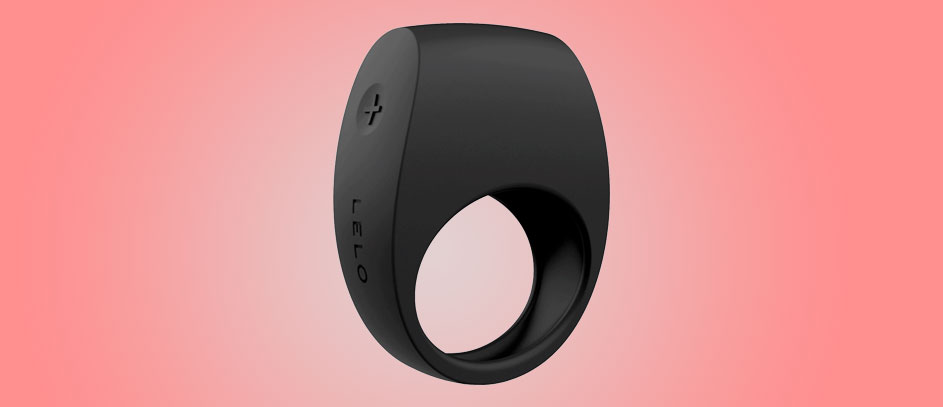 Sometimes, you really need to put a ring on it to make your partner happy. However, I'm not talking about any ordinary ring. Scarlett and I are huge fans of tight cock rings that make my pride and joy look massive while helping me stay up all night long. Yet, while C-rings are awesome couples' toys, way too many of them cater mostly to male pleasure and they can leave your partner high and dry. That's why we were hyped to launch into our ​​LELO Tor 2 review and fuck each other silly! This LELO vibrating cock ring is designed to deliver enhanced stimulation for both partners and it's suitable for all kinds of adventures, whether you like it rough and kinky or plain and vanilla. So check out my LELO Tor 2 review to learn all about this awesome couples' toy!
Bulging Veins and Intense Vibes
Confession: Scarlett goes absolutely insane when I pop a cock ring over my already massive 8-inch dick and make it look and feel even bigger. Call it cock hysteria or whatever, but it makes her cum much harder. It helps us experiment with all kinds of kinky bedroom acrobatics!
However, if you've already played around with cock rings, you probably know that most of them are cheap, sticky, and disposable. LELO set out to change that with the original Tor cock ring.
Tor 2 is an updated version. It actually comes with significant improvements over the original model. While the original Tor ring was made of TPE, we now get high-end silicone as the main material, which is infinitely better in the world of sex toys.
Both Scarlett and I were curious to see whether this small and portable sex toy was able to give us enough juice and blow our minds. Granted, the first thing you'll notice is that this bad boy is expensive. It costs over $125, which is just the average for most LELO toys. What you'll get is premium packaging and an overall premium feel that makes this cock ring feel unlike any other.
Check our Tor 2 360 Video on Youtube
First Impressions: Thunderous Erections Ahead!
The whole purpose of the Tor 2 cock ring is pretty simple. Just slide it over your cock. Then, it will constrict the blood flow to enhance your erection. That will make your erection last longer. Plus, it will also prolong your orgasm and make you feel like the king of Fuck Mountain!
What's more, if your partner is a size queen, this ring will instantly make your shaft look thicker and longer. Of course, LELO didn't want to design any ordinary cock ring. Like I said, most cock rings are intended for male pleasure and they aren't usually available as premium toys with tons of exciting features. LELO's idea was to put its own spin on it and make this toy compatible with all kinds of couples' play. That's why the Tor 2 has a slightly elongated base with a vibrating motor inside. It is designed to generate rumbly vibrations that both of you will feel during sex.
What Scarlett and I first noticed when we unboxed the Tor 2 was that this toy was obviously bigger than standard cock rings. Yet, it was still compact and portable enough to convince us that it would be a great fit for all sorts of positions and nasty fucking marathons.
Actually, the vibrating base looks like an oversized bullet vibe. It is designed to send intense vibrations to your partner's clit, vulva, or butthole. However, it will also brush up against your cock and deliver powerful vibrations all the way through the shaft.
What's in the Box?
As always with LELO, you'll get premium packaging that feels like you're opening up a luxury item. The box is sleek and black and it comes with several extra goodies. Here's what we got when we unboxed this cock ring for our LELO Tor 2 review:
Tor 2
USB charging cable
Complimentary lube
Satin carrying pouch
User manual
Warranty card
Now, I don't usually talk about boxes and extra goodies all that much and I prefer to get straight to the fucking. However, I think the included carrying pouch is just awesome because it lets you store and carry your toy without having to look for another type of case
Features
As I said, this is not your run-of-the-mill cock ring and its main features can definitely prove that:
Ergonomic and flexible design
Fits all cock sizes
6 vibration strengths
2-button interface
100% waterproof
100% body-safe silicone and ABS plastic materials
Size and Shape
One thing I immediately noticed when I put this cock ring on is that it's extremely tight. While LELO says it's designed to fit all kinds of cock thicknesses, I struggled a bit to fit it over my 5-inch circumference. Still, it didn't feel like it was choking the life out of my cock, but I strongly think that you should measure your dick before buying.
For a rough estimate, I think it should fit girths between 2 to 6 inches snugly, but it will feel quite tight if you're between 5 and 6 inches. Still, I thoroughly enjoyed the shape of the ring. It's not round and wide like other models on the market. Instead, it's thin and flat. This makes it feel more comfortable and it doesn't cause the edges to grip my skin compared to some other models.
What's more, the built-in vibrator has a smooth and round shape. It's just perfect for all kinds of stimulation. Scarlett said that the shape cups her pussy gently and that it delivers just the right pressure onto her clit. She also said that the texture was smooth, velvety, and that it doesn't feel harsh or annoying when it comes in direct contact with her clit. I also found that out when I flipped the thing around and made it massage my balls.
Materials and Controls
What I haven't mentioned so far in my LELO Tor 2 review is that the vibrations are controlled via two buttons. They are conveniently placed on the sides of the vibrator. We had no trouble reaching them during play. While the button interface is simple, the biggest gripe we had with this toy is that there was no remote control option. It would have made things so much easier and much kinkier. Still, the buttons are soft and responsive and they will not distract you during play.
Moreover, I already mentioned that the material has a premium feel to it. The entire body is made of silicone, which feels sleek and smooth. It's also waterproof, which means you can use the Tor 2 for all kinds of wet adventures in your shower, hot tub, or pool.
While the silicone will literally last forever, I wasn't a fan of the big seam that you'll see all along the edge of the ring. I could kind of feel it when the ring was on me and I would have preferred a seamless design for the price.
Testing It in Action: Unleash the Hammer of Tor!
My LELO Tor 2 review just wouldn't be complete if I didn't explain how this cock ring feels during sex. When we first played with it, I held the ring with my hand and pressed it against Scarlet's clit. This was a great way to start off foreplay even before I put the ring over my cock. It convinced us that this was actually a great toy for solo play and that you don't even need to wear it to make your partner cum. I also pushed some of my fingers into her holes while experimenting with the vibration settings and she was already gasping for air and struggling not to cum too early. Ah, yes: I was in total control and all I had to do was slide the ring over my cock and fuck her senseless until she came like Daddy's dirty little slut!
Now, what I experienced with other vibrating cock rings is that it was kind of difficult to stimulate the clit directly while you're balls deep inside your partner. What's great here is that Tor 2 doesn't have that problem. The vibrator's head is nice and wide and it will press into your girl's honey hole without any issues. We tried all sorts of grinding and circular movements too along with positions like doggy style and girl-on-top.
Also, I forgot to mention the most important thing. Namely, the vibrations are strong and rumbly in all of the 6 available settings. Scarlett swears that the vibrator is strong enough to make the pulsation travel all the way through my cock. She could feel them pulsating from my shaft and deep down to her G-spot. So remember, this thing will essentially turn your cock into a living vibrator!
Pros
Compact size and premium materials
The vibrator made Scarlett cum over and over again!
I loved to use the vibrator to tease my balls and make my cock throb even harder
Cons
I can't tell you how it will fit your dick. Some thicker guys might find the size to be a bit too tight, while others could love it
No remote control
Verdict
Overall, Scarlett and I went at it like two crazy rabbits when I put the Tor 2 over my cock. To conclude, it's a fantastic couple's toy that has many uses and it's also nice and portable which means you can take it with you on all sorts of wild adventures!
⚠️ Disclaimer: Our articles contain affiliate links. If you like our content and wish to support our work, consider purchasing your new sex toys through our links. For each purchase through our links, we receive a small commission but at no extra cost to you.
| | |
| --- | --- |
| 👉 Name: | LELO Tor 2 |
| ⚙️ Features: | Dual Stimulation, Vibration, Waterproof, Flexible, Portable |
| 📁 Type: | Cock Ring |
| 🛠️ Materials: | Silicone, ABS |
Vibrator: My GF said it was just the right size to please her pussy during penetration!
5
Constriction effect: It was a bit tight for me, but it made my cock look bigger than ever!
5
The material is flexible and you can use this thing in all sorts of positions.
4
Decent range of vibrations, although I would have preferred to get remote control or app connectivity.
3
Editor's Pick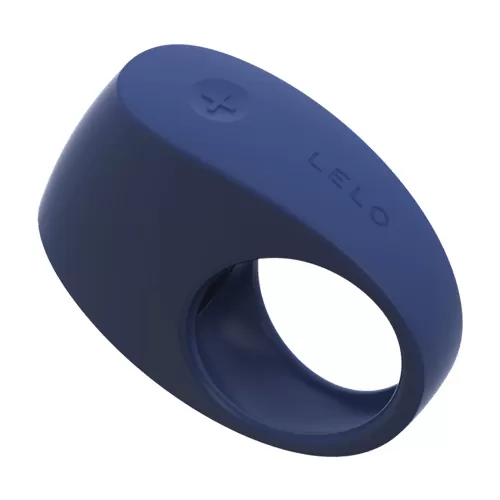 Lelo Tor 3
⚙️ Special features:
Long-distance play
⚡ Power source:
Rechargeable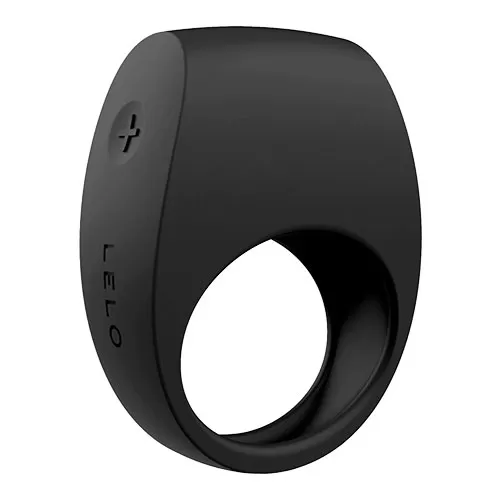 Lelo Tor 2
⚙️ Special features:
6 vibration patterns
⚡ Power source:
Rechargeable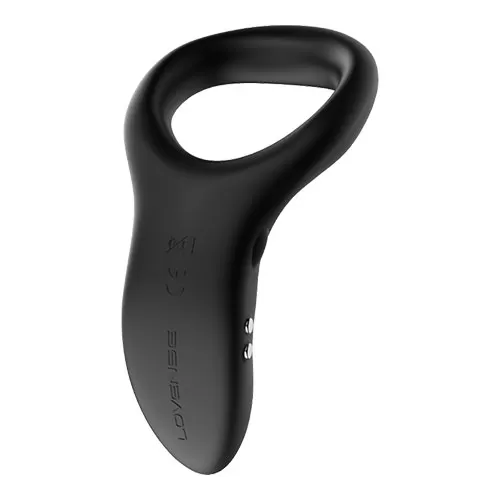 Lovense Diamo
⚙️ Special features:
Hands-free discreet pleasure
⚡ Power source:
Rechargeable