May/25/2023
Last Update: June 26, 2023
295
10 min read
Prostate Can't-Wait! The Lelo Loki Wave 2 Review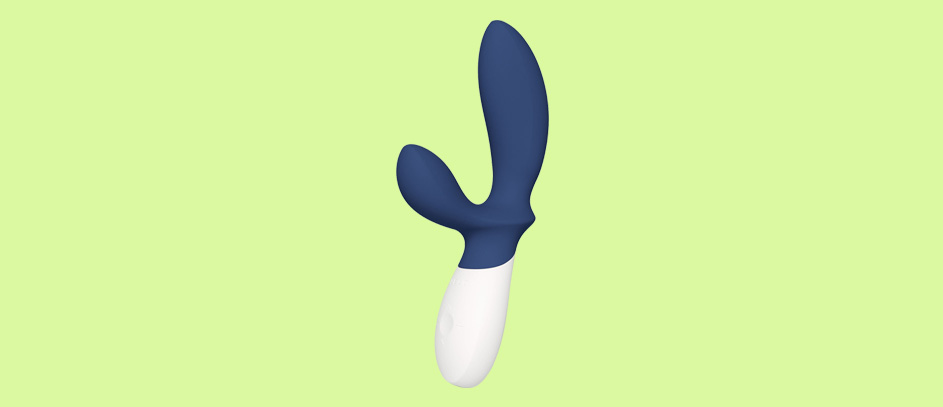 "No butt stuff!", a young Zoomer fan of my work once said (yes, folks, I have fans). And I understand her position – not everyone enjoys anal play. After all, it takes some getting used to, and if you do it wrong, it can hurt like hell. But to us gentlemen, as well as ladies, who have taken the rear entrance exam and passed with flying colors, a bit of ass play is bliss. If it wasn't, this Lelo Loki Wave 2 review would not be gracing your screen right now.
It's no secret that both Scarlett and I love experimenting with our rectal cavities. Thus far, I've fiddled around with such beasts as the Lelo Hugo and the Nexus Revo Stealth 2.0. Scarlett, on the other hand, found herself an absolute sweetheart of a toy. A Glas Sweetheart, to be precise. So, we're no strangers to the finer things in life. And if I want finer things in life, I'll order toys from brands I know will offer high quality.
So, did I get more bang for my buck for this particular prostate massager? Well, we're about to find that out, aren't we?
And to Think, "Sit on It" Used to Be an Insult
Avid readers know two things in particular about me. Firstly, I love me a bit of butt play. In fact, after I'm done with this article, I intend to give the Loki another go. It's a pleasant evening out right now, not too warm, not too cold, and there's nothing to do before bedtime. Therefore, I can test the limits of my prostate and compete with myself on how much I'm going to cum.
Now, the second thing has to do with my choice of brands. Lelo is right there at the top, with some of the most sought-after products for both men and women. The F1S V2 masturbator, for example, scored incredibly high on my personal go-to jackoff list. And I've already mentioned the Hugo prostate massager. The good people over at Lelo know their customers well. And every time I order something from them, I get all giddy inside like a schoolboy waiting for that gift from Santa.
If you can't infer from these passages alone, the Lelo Loki Wave 2 review will be overwhelmingly positive. I hadn't had this much fun since Hugo, and I can hardly contain my excitement. So, let's discuss the Norse god of sexual mischief itself.
First Impressions: Every Tor Needs a LOKI!
Yes, before I move on, that subheading is, in fact, a teaser. But we'll get to it when we get to it.
Now, what does the Loki Wave™ 2 look like? Well, there's a reason the number 2 is there. Thus far, Lelo has created three products that have the same name. The original Loki is a modest affair, slender and elegant. It has a typical anal toy design, with six speed settings and a decent performance. Then came the original Loki Wave™, and the rabbit ear design stuck around long enough for its successor to inherit it. This bad boy had 10 total settings, for optimal pleasure. Yet, the newest model, sitting right next to me, surpasses it on quite a few levels, as we will see.
Once again, I love me some advertising, and in nearly every store outside of the main Lelo shop, the Loki Wave™ 2 has that sleek, inviting violet dusk color. Oh, I could have gotten one that's black or blue, but I wanted the same one as advertised. The way it's sculpted is also just stunning; whoever did the blueprint for the Loki line, I salute them.
Of course, there's always that one elephant in the room. Namely, the price of the Loki is rather high. Granted, for a prominent user like me, no price is too high if the item satisfies me. But I can definitely see how some people might be put off by the number listed on the official Lelo website.
💡 Pro Tip: Obviously, just because a sex toy is expensive, that doesn't make it better than others. However, if you do have money, sometimes it's fun to indulge your sexual needs. So, if you're eager to spend, make sure that you get some of the best-rated luxury items out there, tried and tested by seasoned users like myself.
Unboxing
But as is always the case, these little wonders come packed with some spectacular goodies. Naturally, I kept the box, as it looks fashionable and chic. In fact, I've saved up so many of these boxes that Scarlett is nagging me to buy a shelf or a chest to store them. What can I say? I'm a sucker for quality packaging.
But what comes in the box? Well, the basic package is as follows:
The Lelo Loki Wave™ 2 prostate massager
USB charging port
Satin storage pouch
Lelo warranty registration card
Instructions
Check our Lelo Loki Wave 2 360 Video on Youtube
Loki 2's Features
Now we get to the brass tacks – or, in this case, ass tacks. Since it's one of the newer Lelo products, the Loki Wave™ 2 has to improve upon the prior model, yet retain what made the OG great. I agree, being the follow-up act can be tough, especially in the world of high-quality sex toys for men. But a Lelo Loki Wave 2 review demands an honest, objective approach to all individual gadgets.
That Sleek, Smooth, Sexy Design
In terms of what the second Loki Wave™ has that's similar to the first one, the most obvious detail is the shape. The rabbit ears design is back, serving the purpose of teasing the prostate both inside and out. And it's not just the two massage handles that make this toy stand out. If you look carefully, the tip of the larger handle, i.e., the one that will be spelunking up your butthole, is sculpted to have the feel of a finger. In other words, even before you get it in you, you're getting goosebumps – "This is gonna be so sweet!".
Of course, you have to couple the shape with the size and the material. Luckily, the second Loki Wave™ is fairly average in size, with an insertable length of 100 mm or 3.9 inches. Perfect even for the tightest buttholes! Moreover, when I run my fingers along the device, I can't help but feel utter pleasure. The smooth combo of silicone and ABS is just what the doctor ordered. If you remember, I went on about the material in my previous Lelo product reviews, especially the cock rings. Half of the fun is in how the toy feels to the touch, and if it feels like it's skin on skin, it's a win.
And now that I've established myself as a rhyme expert, here's another…
If It Don't Vibe, I Don't Subscribe
Looking at the Loki line of products, there's a clear progression when it comes to speed settings. The original product had six speeds. That's fine enough, even if you're a seasoned user like my asshole. Its successor, and the first Wave™ affair, had 10 speeds/settings. It's definitely an improvement in the right direction, especially when you combine it with the outside-inside action of the rabbit design.
Then we come to our boy, the massager of the hour, the Wave™ 2. Comparing it with the original LOKI, the number of settings has doubled. Twelve – count them, twelve! – entire settings grace this toy, and I've went through them all. With utmost confidence, I can say that I enjoyed the journey every step of the way.
What I didn't enjoy so much, though, was the noise. Well, it's not fair to call it noise, as it's still far quieter than some of the big hitters that I've put up my pooper scooper. But when you get up there with the higher settings, there is a bit of a buzz, and not the good kind. Of course, with two motors and that much firepower, that's to be expected. Still, I'd prefer it if the Loki was as subtle and a silent of a killer as its Nordic namesake god of mischief.
Finally, there's the runtime itself. The official description states that the Loki Wave™ 2 can run for a total of two hours. Having tested it many, many times, I can confirm that it's not exactly 2 hours, but it is pretty damn close. The longest it's endured inside of me was about 1 hour and 51 minutes. That's still good mileage for a sex toy! Now, I hadn't really tested the veracity of the standby time claim (supposedly, it's 2 days). But truthfully, I don't really look at that when buying my sex toys, since I end up preemptively recharging them before use anyway.
It's Time for the Grand Entrance!
And now we get to the fun stuff, the main course of this Lelo Loki Wave 2 review – how did it feel snug and running while inside of my ass?
Well, following the instructions (although I really didn't need any, considering my track record), I've gently introduced the Loki to Mr. Crack. The design helped the entrance greatly, as I didn't have to struggle too much. Once it was in, I immediately felt the soft touch on my prostate. I reiterate: silicone and ABS are a godsend.
The first few settings were mild and stimulating enough. They were perfect for getting me in the mood. Once I reached levels 6 through 8, I was already close to bliss. The way both handles massage my prostate is difficult to describe to someone who hasn't tried it themselves. It's like getting a neat little rub from a professional masseuse. I'm not ashamed to admit that 20 minutes in, my cock and thighs were already covered in my manjuice.
But Richard Turbo would not be Richard Turbo if he didn't go the distance! The maximum level was an absolute wild ride! I don't think I've ever had such an amazing experience with a single toy before. Hell, at one point, I moaned so hard that Scarlett came into the room, thinking I had stubbed my toe or something.
Speaking of Scarlett, she actually joined one of the sessions. Sadly, the toy doesn't have smart device connectivity or app controls, so she had to do me by hand. Just to tease me, she actually leaned into the small handle while the massager was in me, trying to test it on her clit. Needless to say, we both made our mark on the sheets.
Brotherly Fun
I love experimenting, especially with toys I heavily enjoy. So, for one session, I've decided to play into the theme and reunite the two divided brothers. Namely, I had both my Tor 3 and my Loki Wave™ 2 fully charged, and once the atmosphere around me was quiet and pleasant enough, I went through with the combo. The smooth, elegant Loki went up my ass, and the pleasant, sleek Tor squeezed my dick tight. With three separate sources of vibration, the fun began.
It took me less than five minutes to ejaculate onto the mattress. The feeling is beyond describable; it was sheer and utter bliss! The way the vibrations from the smaller wand complimented the motor of the Tor 3 was simply sublime. And while I wanted to test this combo out on Scarlett as well, I needed to see how the two devices clicked. Oh boy, was I patting myself on the back for this genius decision!
Naturally, we need to be careful when it comes to toy combos. After all, some toys are simply not compatible with others, and one wrong move can damage the item. Worse yet, it can harm us and thus prevent us from self-pleasure. And I personally can't have that. So, whenever testing the limits of your prostate, proceed with caution.
✍️ Richard Recommends: I understand there are quite a few lads out there who are new to prostate massaging and anal play in general. While it's fun to do, you have to approach it the right way. Luckily, my buddy Vlad has a handy little text ready to teach you all about proper prostate orgasms and how you can achieve them.
Pros
Smooth, sleek, appealing design
12 total settings
Long-lasting battery and reasonable charging time
Two motors in separate handles for both inside and outside prostate stimulation.
Cons
Slightly noisy
Doesn't come with smartphone app connectivity
Price tag is a bit high.
Finishing Up, LOKI-Style
Aside from a few minor hiccups, I have to say that Lelo Loki Wave™ 2 blew me away. I haven't had this much fun with a prostate massager in a long time, and I would happily use it again. So, would I recommend the Loki Wave™ 2? I believe the terms you're looking for are "fuck" and "yes".
⚠️ Disclaimer: Our articles contain affiliate links. If you like our content and wish to support our work, consider purchasing your new sex toys through our links. For each purchase through our links, we receive a small commission but at no extra cost to you.
| | |
| --- | --- |
| 👉 Name: | Lelo Loki Wave 2 |
| ⚙️ Features: | 12 different settings, Smooth finish, Optimal shape and rabbit design, Two motors |
| 📁 Type: | Prostate Massager |
| 🛠️ Materials: | Silicone, ABS plastic |
So many different options to choose from, perfect for experimentation.
5
Smooth shape that allows for easy entry and optimal pleasure.
5
Two motors make for excellent stimulation, though the noise level doesn't help.
4
Easy to use, however, I do miss the smart controls of other products.
4
Editor's Pick
Lelo Hugo
⚙️ Special features:
2 strong motors
⚡ Power source:
Rechargeable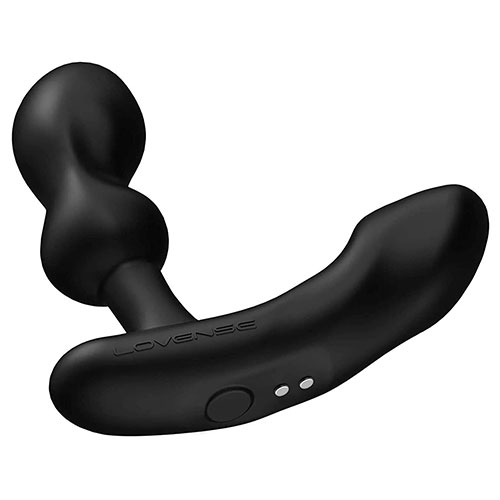 Lovense Edge 2
⚙️ Special features:
Adjustable head
⚡ Power source:
Rechargeable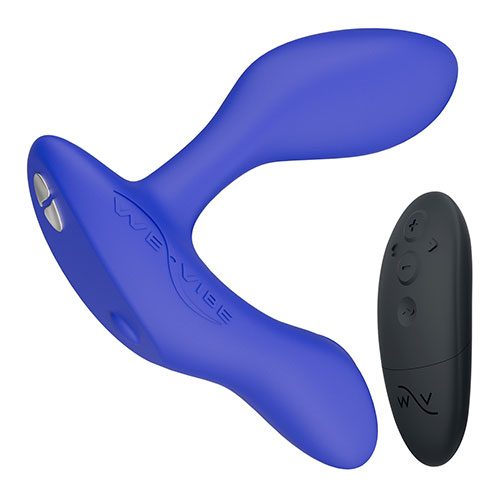 We-Vibe Vector
⚙️ Special features:
Rumbling vibrations and gentle pressure
⚡ Power source:
Rechargeable