❯
Sex Ed
Mar/23/2023
Last Update: March 23, 2023
739
8 min read
Unlock the Big O: Vlad's Guide on How to Achieve Prostate Orgasm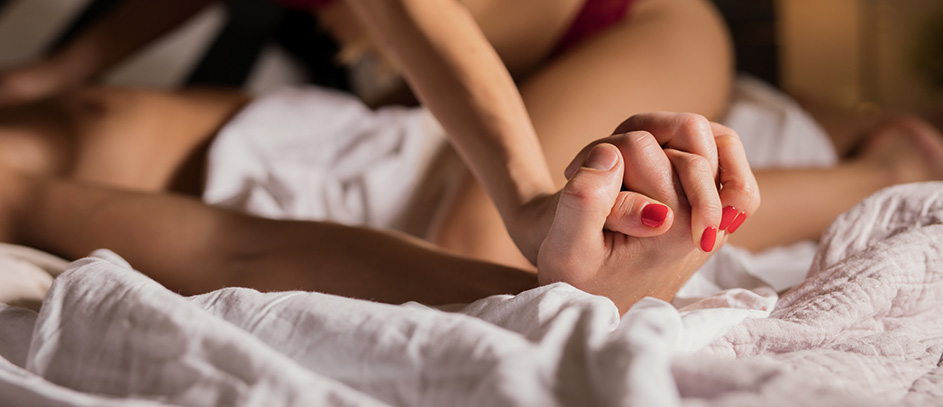 Hey there, my fellow small-dicked warriors! Your favorite Not-Impaler is back with another exciting blog post for all you eager beavers! This time, I'm spilling the tea on how to have a prostate orgasm. That's right, we're diving deep into the world of prostate milking, stimulation, and tushy play. So, take out your dildos and massagers, and let's get started!
Prostate Orgasm 101: The Climax You Never Knew You Needed!
Now, you might be thinking, "Vlad, what on Earth is a prostate orgasm?". Well, my curious compadres, let me enlighten you. A prostate orgasm is a glorious explosion of pleasure that occurs when your prostate – the oh-so-sensitive gland inside your bum – gets the loving attention it deserves. And trust me, once you experience it, you'll be craving it like a kid in a candy store!
What Is The Prostate?
Let's talk some more about that fantastic little treasure hiding inside your booty: the prostate, aka the P-spot! This small, muscular gland is a true hero when it comes to making that baby batter we all know and love. It's responsible for producing seminal fluid and helps shoot it out of your one-eyed wonder when the time is right. But the real magic happens when you discover the nerve endings that surround this bad boy!
Stick with me, and I'll teach you how to locate this hidden gem and how to have a prostate orgasm that will make the earth tremble and your knees shake!
"If you've got a prostate, then you're in for a treat because you, too, can unlock the mind-blowing bliss of prostate milking! I'm, of course, talking about those who were assigned male at birth and all you beautiful cisgender men."
Navigating the Bum's Backroads for Orgasmic Gold
You're probably itching to know where exactly that elusive P-spot is hiding, and I'm here to guide you on this booty-licious quest. So, gather 'round, and let's find that sweet spot.
The prostate is nestled deep inside your man cave, approximately 2 to 3 inches up your backdoor alley. Imagine you're on a daring treasure hunt, and your goal is to locate a walnut-sized gland that's just chilling around the bend. You're looking for something that feels a bit firmer than the surrounding tissue, and that's where the party's at!
Discovering How to Have a Prostate Orgasm from All Angles
Fear not, first-time P-spot seekers! I'll tell you what the prostate feels like when you're trying to work your magic, both from the inside and the outside.
First, let's discuss the inside scoop. When you're on the hunt for that wondrous gland, you'll want to feel for something the size and shape of a walnut with a slightly firm texture. Once you make contact, you'll know you've hit the jackpot, and you can start reaping the prostate massage therapy benefits!
Now, what about the great outdoors, aka the outside? You might not know this, but you can learn how to have a prostate orgasm indirectly by applying pressure on your perineum – that magical patch of skin between your family jewels and your booty. Pressing or massaging this area can send delightful sensations to your prostate.
What Does Prostate Stimulation Feel Like?
Honestly, the feeling of a prostate orgasm is nothing short of spectacular! It's like an explosion of pleasure that starts deep inside your bum and radiates throughout your entire body. Some say it's even more intense than your regular, run-of-the-mill orgasm. Picture fireworks, unicorns, and rainbows, all wrapped up in a mind-blowing, earth-shattering climax!
✍️ Vlad the Not-Impaler recommends: To be fair, my eager amigos, prostate stimulation can take a bit of practice and patience. It might not happen on your first try, but don't worry, the journey is half the fun! Take it slow, listen to your body, and remember that practice makes perfect.
Prostate vs. Penile: The Ultimate Showdown of Orgasmic Proportion
Penile orgasms are great and all, but they're nothing compared to the otherworldly sensations of a prostate orgasm. When you're stimulating the prostate gland inside your booty, it leads to a much more intense and satisfying orgasm.
When it comes to the physical differences, penile orgasms tend to be more localized to the genital area, while prostate orgasms radiate throughout your entire body. It's like comparing a candle flame to a raging inferno! Penile orgasms also tend to be shorter in duration, while prostate orgasms can last much longer and be incredibly intense.
So, there you have it, my fellow pleasure explorers! When it comes down to it, there's really no comparison between the two. If you want to experience the most intense orgasm of your life, you've got to dive headfirst into the world of prostate play!
How to Have a Prostate Orgasm: A Hands-On Guide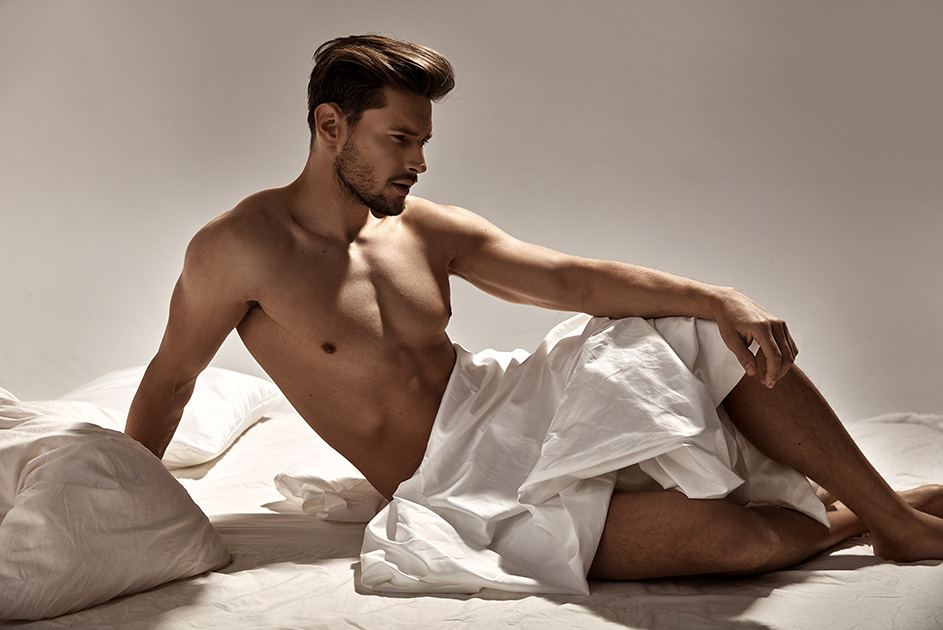 Well, boys and girls, you've made it to the heart of this article: how to achieve prostate orgasm! So, buckle up, my friends, because we're about to embark on a wild ride of exploration, experimentation, and pure, unadulterated pleasure!
How to Have a Prostate Orgasm If You Are on the Receiving End
First off, if you're the receiving partner, you'll want to get relaxed and aroused before you dive in. Take a shower, clean yourself up real nice, and don't worry about the poop-comes-out-of-the-butt thing – we're not here to judge!
To make sure you're fully prepared for the ride, be sure to use the bathroom beforehand. Prostate stimulation can feel a lot like you need to pee, so you don't want to be worrying about that while you're trying to achieve orgasmic bliss!
To get used to the sensation of having your prostate touched, practice with an anal sex toy or your fingers. And don't forget to set the mood! Whether it's candles, porn, or some good old-fashioned foreplay, make sure you're turned on and ready for action.
Lastly, and perhaps most importantly, be sure to lube up real good! Applying a water-based lubricant will make for easier penetration and allow for some smooth gliding when stimulating your prostate externally.
What If You Are on the Giving End
If you're the giver, make sure your nails are cut and filed smoothly. Nobody wants to get scratched or torn up down there, am I right?
Next, wash your hands thoroughly, even if you're planning to use a condom over your finger. It's always better to be safe than sorry, my friends.
And finally, to really set the mood and make sure you're both nice and clean, why not start the party in the shower? It's a great way to engage in some foreplay while making sure everything is spick and span for the big show!
Gettin' Jiggy With It: Playful Techniques to Try
Hook n' Look. This technique involves inserting your lubed finger into the anus and curling it upward in a "come hither" gesture toward the belly button. As the pleasure builds, gradually increase your speed and prepare for an orgasmic explosion.
Doorbell Ding. Put your finger against the P-spot from the outer side and press lightly and repeatedly. Experiment with different holding or pressure intervals.
Finger Funnel. Circle around the gland with your finger with varying speeds and pressure, allowing the pleasure to increase until you're on the edge of an explosion.
Vibrating Fingers. Find a move that you like and speed it up until it feels like a vibrator. But keep in mind that your wrist will tire pretty soon, so you might want to save this one for the very end!
💡 PRO TIP: Get your hands on some gadgets and designated P-spot massagers that offer a whole new world of pressure, depth, and vibrating experimentation. From strap-ons to anal plugs and vibrators, there are a plethora of options available for you to explore. Try out different shapes, sizes, and materials until you find what works best for you.
How to Achieve Prostate Orgasm: The Best Positions
1. The Sensual Plank
If you're going solo, lie face down and reach your arm behind you, resting it on your back. Plop your finger into your anus or perineum and go to town.
If you're with a partner, lie face down with your legs slightly apart. Have your partner sit next to you, and let them go to town.
2. The Leg Lifter
To try this out on your own, simply lie on your back and pull your knees up to the chest. Using one arm, hold your legs in place to maintain the position while your other arm goes inside to play.
If you're playing with a partner, lie in the same position but have your partner kneel in front of you and stimulate your P-spot externally, internally, or both at the same time.
3. The Sidewinder
To try it out on your own, simply lie on your side and bring your outer leg up towards your chest. Reach around with your hand until you find the happy hole.
To do it with a partner, take the same position but have them sit behind you and have fun with your tushy.
4. The Classic Doggy
You know the drill: get on all fours, reach around until you hit your hole, or put an arm between your legs and do the same.
If you are with a partner, they should be kneeling behind you for full access to your pucker.
The Orgasmic Road to Wellness: Prostate Massage Therapy Benefits
Did you know that playing with your P-spot isn't just good for making your toes curl with pleasure? It's also fantastic for your overall health! Here are some of the prostate massage therapy benefits:
Keeping your prostate healthy and happy, reducing the risk of cancer, and easing symptoms of prostatitis and BPH.
Reducing stress and anxiety levels.
Improving blood flow to the penis leading to better erectile function.
Improving your urine flow.
Now, Go and Play!
That's it, my friends! You're now armed with all the knowledge about how to have a prostate orgasm. With the right tools, techniques, and attitude, you'll be well on your way to experiencing the mind-blowing joy that comes from your rear end. So go forth, have fun, and happy exploding!
FAQs
Well, my friend, milking refers to the process of massaging the prostate gland to release accumulated fluid from the gland's ducts. This process can be done for health reasons or sexual pleasure.
No, they're not exactly the same. While both involve the stimulation of the prostate gland, prostate milking refers specifically to the act of manually or mechanically inducing ejaculation by applying pressure to the prostate, while prostate massage can encompass a broader range of techniques and intentions, such as pain relief or sexual pleasure.