❯
Sex Ed
Mar/27/2023
Last Update: March 27, 2023
605
8 min read
Shhh! Slippery When Wet: Silent Sex Positions to Keep Your Naughty Secrets Safe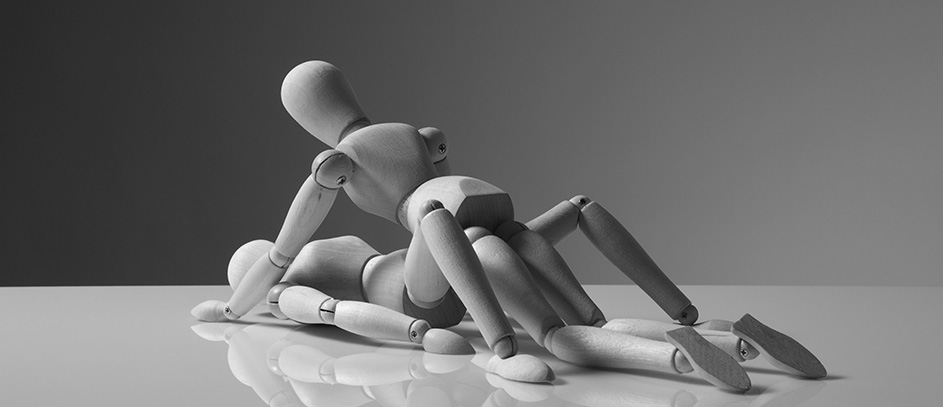 Hey there, my insatiable sex kittens! It's your one and only Queen of the Sluts, Lola Lovegood, and today, I've got a juicy little secret to share with you all.
We've all been there, right? You're feeling frisky as hell, and you want to get down and dirty with your playmate, but there's just one little problem: someone's in the next room! Ugh, talk about a mood killer.
So, if you're tired of having to muffle your moans or put a damper on your dirty deeds, it's time to buckle up because we're about to dive into a world of hush-hush humping. Get ready to explore the art of under-the-radar orgasms as we unveil my top picks for the most covert climaxes that'll have you whispering, "Oh yes!" while everyone else is none the wiser.
Mastering the Silent Sway of Passion
Alright, my daring deviants, now that I've teased your taste buds with the promise of some delightfully discreet sex positions, let's get down to the nitty-gritty, shall we?
It's time to dive into the world of quiet sex positions and learn the tips and tricks to transform your loud and lustful romps into a symphony of silent satisfaction. After all, who says you can't have your cake and eat it too (or should I say, have your lover and ride them too)?
Foreplay Fun: Fingers, Tongues, and Toys, Oh My!
Alright, my cheeky cherubs, before we jump straight into the sultry abyss of silent sex positions, let's not forget the undeniable power of foreplay. Focusing on foreplay can be a game-changer for keeping things hush-hush in the bedroom.
Toys can also play a vital role in your stealthy escapades – especially the ones that cater to the quieter side of kink. So, experiment with silky blindfolds, feather ticklers, or even remote-controlled vibrators to keep the noise level down while cranking up the pleasure factor.
"Let's face it, there's something undeniably thrilling about getting it on while the world goes about its business, blissfully unaware of the naughty secret you're hiding behind closed doors."
A Quickie in Time: Seizing the Moment
Now, let's talk timing, my sneaky sweethearts. Timing is everything when it comes to keeping your rendezvous on the down low, especially if you're eager to explore those discreet sex positions without alerting the neighbors or waking up the whole damn house. After all, nothing kills the mood quite like an awkward knock on the door, am I right? So, whether you're a quickie connoisseur or a slow and sensual lover, mastering the art of well-timed trysts is a must.
✍️ Lola Lovegood recommends: One trick to nailing the perfect moment is to tune in to the natural rhythms of your surroundings. Maybe it's the washing machine drowning out your whispers or the distant hum of traffic providing the perfect cover for your lustful liaisons. Whatever it may be, use these ambient noises to your advantage and synchronize your sexy escapades with the ebb and flow of life's little distractions.
Angles of Anticipation: Tweaking Your Technique
Now, my adventurous aficionados, let's talk about the enticing world of angles and their role in achieving those oh-so-quiet sex positions. Believe it or not, a slight tweak in your technique can make all the difference between a noisy romp and a covert crescendo of pleasure. By changing the angle of penetration, you can not only minimize those telltale sounds but also discover new ways to hit all the right spots.
💡 PRO TIP: Try adjusting the height of your hips with pillows or cushions, or explore different discreet sex positions that allow for deeper or shallower penetration, depending on your preferred noise level.
The Bouncy Benefits of Memory Foam Mattresses
Ah, my fun-loving fornicators, have you heard about the unsung hero of discreet sex positions – the memory foam mattress? Gone are the days of squeaky springs and creaky bed frames giving away your lusty little secret. With a memory foam mattress, you can romp to your heart's content without a single peep.
Steamy Shower Sessions
When finding the perfect spot for those quiet sex positions, the bathroom can be an absolute godsend. Not only does the rushing water of a shower muffle those sexy sounds, but it also provides a wonderfully steamy and sensual setting for your undercover escapades.
But the key to shower success is finding positions that work for you and your partner, all while maintaining that coveted silence. So, try standing positions, like the good ol' doggy style, or prop a leg up on the tub's edge for added support and stability. And don't forget to invest in some non-slip bath mats, my slippery sirens – after all, we wouldn't want any unexpected falls to ruin your covert canoodling.
Floorplay: Rolling in the… Carpet
Oh, my adventurous amorous acrobats, it's time to get down and dirty – literally! If you're looking to indulge in those silent sex positions without waking the dead, it's time to abandon the bed and hit the floor. The floor provides a stable and noise-free surface for your lustful liaisons, allowing you and your partner to explore a wide array of positions without fear of creaking bed frames or squeaky springs.
Next-Room Ninjas: 10 Sizzling Sex Positions for Stealthy Seducers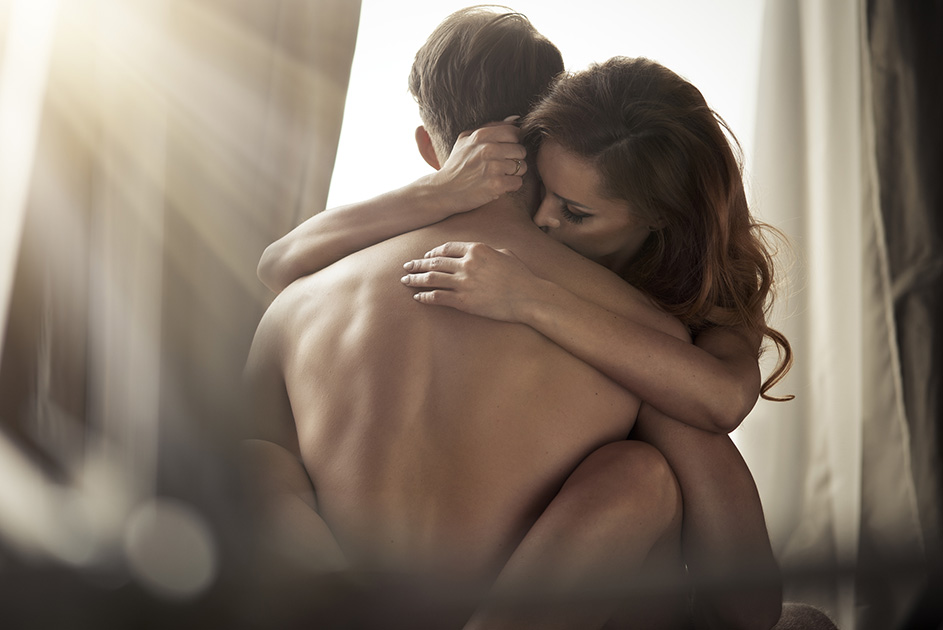 1. Hip Hugger
Dive beneath the covers and cozy up in a side-by-side embrace, just like you're snuggling up for a steamy spooning session. Then grab hold of your partner's tantalizing hips and plant your top leg firmly on the bed for a solid foundation. This position hands you the reins of control, letting you guide your partner's hips while giving you both ample freedom to groove in sync. When you take charge of the action, keeping those discreet sex positions hush-hush becomes a piece of cake!
2. Classic Missionary With a Twist
Who said the classics couldn't be hushed-up hotties? Sure, it's a spin on the good ol' missionary, but with a touch of silence sprinkled in.
So, get in the missionary, but take it slow and steady, darlings, focusing on the art of grinding rather than vigorous thrusting. Savor every sensation, and you'll soon find this position becoming your go-to method for soothing, sensual meditation.
3. The Cozy Clandestine Clasp
This one is a winner when it comes to discreet sex positions that prioritize pleasure while keeping quiet. Basically, one partner takes a seat (cross-legged) while the other perches on top, wrapping their legs around their lover like a sensual serpent.
4. The Sneaky Slinky Doggy
Who doesn't love a good doggy-style romp? But let's face it, my raunchy rebels, those quiet sex positions can be as elusive as a chihuahua chasing its tail. Fear not, for I bring you the "Sneaky Slinky Doggy", a sultry spin on the classic position.
Take it down low, and ditch the noisy bed for a soft, snuggly floor setup. Get comfy on a stack of plush pillows, and let the animalistic passion take over in a "natural" version of the position that'll leave you both howling with pleasure – while keeping the noise levels on the down-low.
5. The Sensational Stand-Up
Get up close and personal, with one partner leaning seductively against the wall while the other braces themselves with hands on the same surface. With various positions to explore – from missionary to spooning and beyond – this position is all about finding the perfect combo for your duo. So, grab a spot furthest from your roommates, and get ready to indulge in some off-the-charts intimacy that's as secretive as it is steamy!
6. The Hovering Honeymooner
Let your partner sit on a chair, couch, or the edge of the bed. You'll sit atop their lap, your back pressed gently against their chest, as your legs dangle lightly to the ground. With your hands resting on their legs for support, you can glide up and down or rock back and forth, creating a tantalizing rhythm that'll leave you both in ecstasy – without a peep.
7. The Sideways Sixty-Nine
Get ready to indulge in some serious oral pleasure, my frisky friends, with a position that's as effortless as it is erotic. Simply turn the traditional 69 on the side for a sideways twist that'll have you both writhing in ecstasy.
8. The Stealthy Snuggle Sipper
Are you thirsty for some discreet sex positions that'll quench your craving for passion – without anyone being the wiser? Then get ready to snuggle up close to your lover, my sultry sweethearts, for a position as intimate as it is enticing.
Simply lie on your side, facing each other, and let the magic unfold. Wrap your arms around each other, entwine your legs, and get as clothed or unclothed as you desire.
9. The Silent Lizard Glide
Ask your lover to lie down and then straddle them, leaning forward until your lips touch theirs and your legs are intertwined. This position will force you both to focus on gliding and grinding, ensuring maximum pleasure with minimal noise.
10. The Lazy Man
If you're looking for quiet sex positions that won't require too much effort, the "Lazy Man" is the way to go! Simply have your partner sit back against the wall or headboard with their legs outstretched and straddle their lap. Then, slowly grind back and forth, keeping the noise levels under control.
Quietly Cumming to a Close
Well, there you have it, my clandestine cuties! Whether you're trying to be respectful of your housemates or just looking for a new challenge, these discreet sex positions will have you sneaking around like a lusty ninja in no time. Just don't blame me if you're walking a little funny in the morning! 😉
FAQs
One way to minimize movement (and creaking) is to focus on the art of slow, sensual grinding. The key here is to maintain a slow and steady rhythm while savoring the delicious friction between your bodies. You can also try positions that naturally limit movement, such as spooning or seated encounters, where you're both able to control the pace and depth of your passion.
If you're looking to indulge in those stealthy sex positions without making a peep, it might be time to break out the ball gags, duct tape, and pillows. Using a ball gag or a few strips of duct tape can add an extra layer of excitement to your covert encounters while effectively muffling any moans, groans, or screams of ecstasy. And let's not forget the humble pillow – it's not just for propping up your hips or cushioning your knees, my devious darlings.