❯
Sex Ed
Nov/08/2023
Last Update: November 8, 2023
186
7 min read
Breakup Sex: The Final Bang or Just a Damp Squib?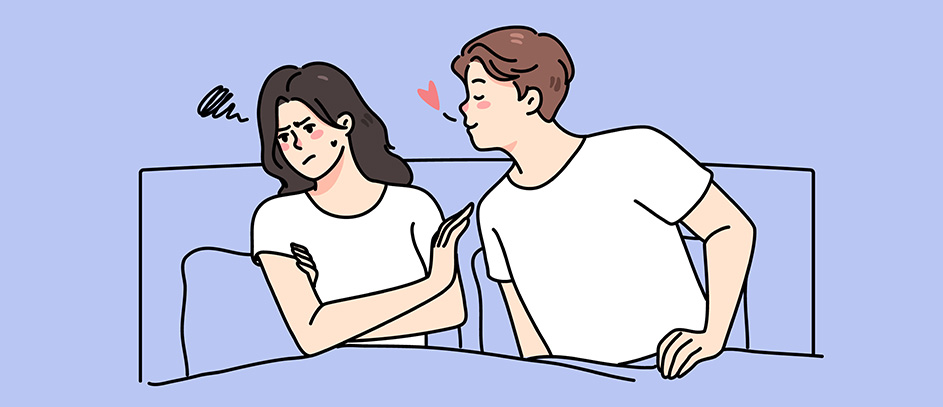 Hey, you cheeky devils! Lola here, diving deep into yet another tantalizing topic that's tickled many a fancy. Now, we've all had our share of goodbyes, right? Some tearful, some cheerful. But what about the ones that end, or start (depending on how you see it), with a bang?
I'm talking about that last wild ride, that final throbbing encounter – breakup sex. It's like the cherry on top of a… complicated sundae. Is it the sinful treat we all secretly crave or just an emotional roller-coaster waiting to derail? Well, darlings, strap in – or on – as we get down and dirty with this steamy topic.
Last Romp Rationale: Why We're Dying for One Last Dive
1. The "One More for the Road" Logic
Ah, the age-old idea of 'one last time.' Whether it's a sneaky midnight snack or a final tequila shot, humans, bless our hearts, have an insatiable thirst for 'just one more'.
Now, apply this to the bedroom, and bam! You've got the perfectly rationalized booty call before the final curtain drops. After all, who can resist the tantalizing idea of a last hurrah?
2. That Sweet, Sweet Closure
Between our sheets, there's often more than just tangled legs – there's a whole mess of emotions! Sometimes, breakup sex is like the exclamation point at the end of a very confusing sentence.
It's about saying everything words can't and putting a lid (or a leg) on a chapter of fiery passion. Not to mention, finishing off with an orgasm? Talk about an emotional mic-drop!
3. Revisiting the Best Hits
Remember that crazy position you both laughed off? Or that wild night during the thunderstorm? Going down the memory lane – quite literally – can be a reason for many. Reliving those "top charts" from your intimate playbook can be a fun, albeit naughty, way to reminisce.
4. The "Maybe This Will Change Everything!" Thought
Ah, the hopeful hearts among us! Some believe that a passionate encounter might just reignite the flame or, at the very least, spark a discussion. While optimism is cute and all, tread lightly, darlings. Don't let those rosy glasses fog up your clarity.
"Embarking on the steamy ship of breakup sex, darlings, remember: the destination should be a pleasure, not a port of lingering pain or pesky regrets."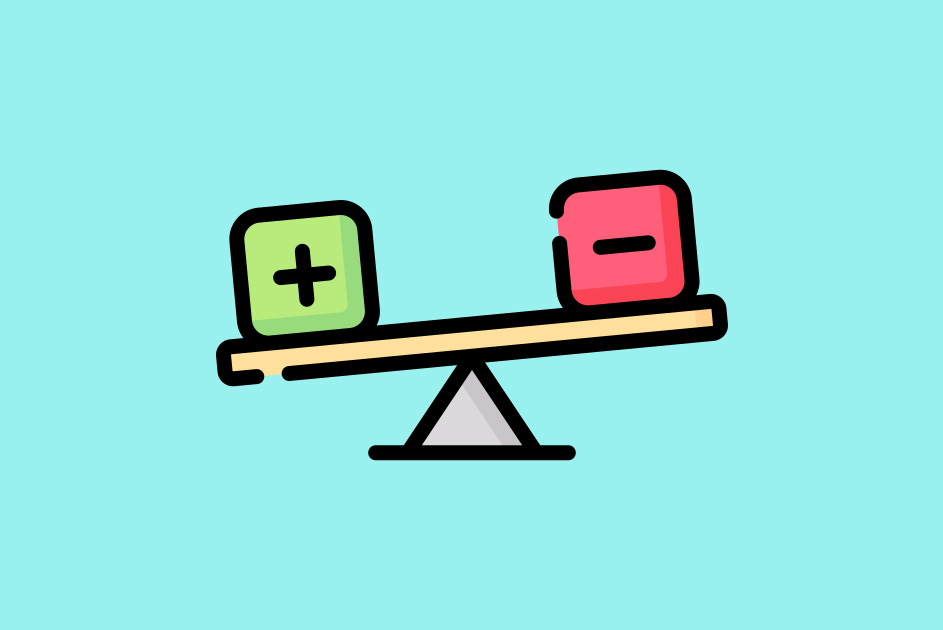 The Pleasure Peaks and Pitfalls of Goodbye Quickies
Sugarplums, we've reached the saucy core of it all: the highs, the lows, and the "Oh no, why did I do that?!" of breakup bangs. So, brace yourself, grab your favorite toy (or snack, no judgment here), and let's embark on this roller-coaster of risqué revelations.
Possible Outcome No.1: The Climactic Closure (When It's Oh-So-Good)
Oh, honey! This is the stuff of legends, the tales whispered at naughty sleepovers or over cocktails. The climactic closure is when the stars, the moves, and even the headboard's creaks align perfectly. It's as if your bodies decide to put on a grand finale, a performance that deserves a standing ovation.
And the aftermath? Both of you, laying there, basking in the afterglow, thinking, "Now THAT is how you say goodbye!" Think of it as your bodies' way of giving each other a sexy salute.
Possible Outcome No.2: The Tepid Tumble (When It's Just Meh)
Alright, onto the tricky middle ground. Ever had a latte that's just… lukewarm? Neither piping hot nor refreshingly cold. That's the tepid tumble for you.
The intentions might be there, the ambiance set, but something's just missing. Maybe the passion fizzled out, or perhaps there's too much on the mind. And while it's not a disaster, it leaves you with a sense of, "Was that it?".
As your trusty sexplorer, I'd advise you not to dwell on it too much. Sometimes, it's just an off day… or night!
Possible Outcome No.3: The Regrettable Romp (Memories You Wish You Could Unfuck)
And now, the part even I, in all my candid glory, dread a tad: the facepalms of the bedroom. We've all had moments where our brains are screaming, "Abort mission!" Yet, well, the ship has sailed. Perhaps it's a flood of unresolved emotions, or maybe the dreaded ex-talk pops up mid-thrust. It could even be that annoying thing they do with their tongue.
Whatever it is, the regrettable romp can leave you wishing memories had a delete button (or at least a 'move to trash' option). A piece of friendly advice? Dive into some self-love afterward. Be it a spa day or indulging in your naughtiest fantasies solo, it's the quickest pick-me-up.
✍️ Lola Lovegood recommends: Darlings, in the throes of heated moments, it's easy to forget the basics. So, Lola recommends having a post-break-up kit handy. Think of it as your naughty first-aid box. Stock it with essentials like your favorite lube, a comforting toy for solo play (for those nights when the memories creep in), and maybe even some chocolate or wine to sweeten the aftermath. Remember, breakups can be tough on the soul, so why not prepare for both pleasure and pampering?
Navigating the Final Thrust: Making It Count Without Counting Regrets
My dearest pleasure-seekers, while breakup hanky-panky promises a world of electrifying encounters, it can also be a minefield of mixed emotions and "What the hell was I thinking?" moments. But fear not! Your sexual maestro, Lola, is here to guide you through this maze of moans and maybes.
Ready to ride? Let's thrust forward!
Setting Boundaries: No Strings Attached, Literally
First things first, sugar: communication. Yes, I know it's not as sexy as leather or lace, but trust me, it's essential. Before you dive into those sheets, sit down (fully clothed) and chat.
What's on the table? What's off? Having this "pre-sexual" agreement might feel a tad formal, but it ensures the night rolls smoothly without any unwanted surprises. Remember, it's a breakup bonk, not a binding contract! So, be clear, be concise, and, for heaven's sake, avoid pulling out any old relationship baggage.
Keep It Kinky but Kind: Emotionally Safe and Sane
Now, onto the fun part! While I'm always up for a spicy rendezvous (or ten), it's vital to ensure both parties feel comfortable. Sure, pushing boundaries can be exciting, but no one wants a rerun of that time with the handcuffs and lost key… ahem, moving on. Emotional safety is just as important as physical. Check in with your partner, ask if they're okay, and remember: consent is continuous. It's all about riding the wave of passion while keeping an eye out for any emotional riptides.
Navigating breakup sex is like tangoing on a tightrope. It requires balance, grace, and a sprinkle of audacity. But with a dash of preparation and a whole lot of open-mindedness, you can ensure your last hurrah is both steamy and safe.
💡 PRO TIP: Post-breakup emotions can be a whirlwind. Instead of diving straight into bed, try penning down your thoughts or even dabble in some erotic poetry or fiction. Trust me, channeling those feelings into saucy tales can be incredibly liberating. Not only do you get a grip on your emotions, but you might also discover a hidden talent! And hey, if you're feeling extra bold, share it with a close friend or (wink) your ever-curious Lola. After all, who doesn't love a steamy read?
So, Should We Roll or Just Roll Over?
Well, you rascals, we've undressed the idea of breakup boinks, from the tantalizing to the tearful. Now, the big question: To indulge or resist the siren call of one last romp? Honestly, sweet cheeks, it's all down to you and your desires. If the mood strikes and the boundaries are set, why not leave with a bang, literally and figuratively?
But, if doubt lingers, maybe it's best to keep those panties on and part as pals. Either way, Lola's golden rule? Always chase pleasure, not regret. Stay saucy, darlings! (Wink)
FAQs
Ah, the age-old hope: reigniting old flames with some sizzling moves. While the bed sheets might heat up, it doesn't always thaw the frost between hearts. It might pave the way for a conversation but don't bank on it reigniting a full-blown romance. Tread with hope, but pack an emotional parachute!
Honeybun, regret's a sneaky little imp, isn't it? The best way to keep it at bay? Communicate, set boundaries, and, above all, check in with yourself. If there's even a hint of doubt, maybe swap the romp for a good rom-com. 🍿💔
Sweet cheeks, always listen to your gut (and heart). If you're on the fence, it's okay to say no or take some time to think. Your body, your rules. And remember, a little self-love can be just as gratifying.
Oh, sugar, emotions are the trickiest part, aren't they? While there's no fail-proof formula, being open about your feelings, setting clear intentions, and reminding yourself of the 'why' can help. And if the emotional waters get choppy? Throw on some floaties, and remember: you're never alone in the sea of feelings. Dive, but stay safe!