❯
Sex Ed
Nov/16/2023
Last Update: November 16, 2023
383
7 min read
Three's Company: 12 Scandalous Positions for Triad Temptations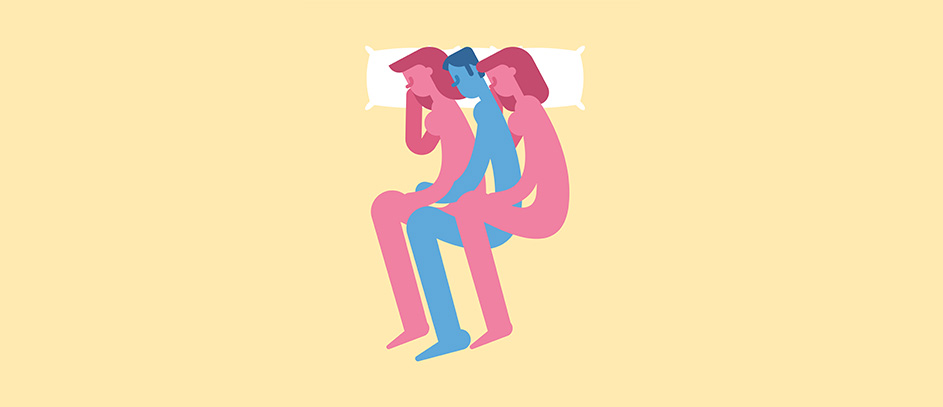 Darlings, welcome to my tantalizing world of extra, where double the fun just doesn't cut it anymore – we're aiming for triple! Now, I know what you're thinking: "Lola, isn't two enough?" Pfft, not on your life! When sensual math equates to three, the possibilities are endless.
Picture this: more hands, more lips, an absolute explosion of senses! Oh, the thrill, the ecstasy! And the connections? Mind-blowing.
So, come with me (wink), lovelies, as we dive deep into this titillating journey of threesome sex positions that'll leave you gasping and craving more. Ready to redefine pleasure with me?
Chit-Chat Before the Threesome Act: Setting Ground Rules!
Honeybuns, if there's one thing juicier than the actual act, it's the anticipation, the build-up, the… chatter? Absolutely!
So, before diving headfirst (wink) into a threesome, it's essential to get on the same sultry page. And trust Lola, it can be hotter than you'd think.
Spilling Tea & Desires
Now, spill it! What makes you tick? What's a no-go? And, oh honey, those secret fantasies? Share them!
Setting expectations is the sexiest game of all. It ensures everyone's comfortable, and there are no awkward "Oops!" moments mid-action.
Safe Words & Signals
And darlings, amidst all this excitement, always have a little exit plan. I'm talking about safe words or even playful gestures. Something to say, "Hold up, need a breather!" or "Eek! Not that!". Trust me; it keeps things smooth and sizzling.
After All's Said and Done
Whispered promises, naughty secrets, and those ground rules? They pave the way for a tantalizing tryst that's bound to be unforgettable. So, kittens, chat up, sync up, and gear up for a wild ride!
"Dive deep, darlings, for, in a trio, pleasure isn't just doubled; it's exquisitely and enticingly exponential."
Starting Slow, but Oh, the Glow: First-time Threesome Moves
1. Tease With the Classic Train A.K.A. Spit Roast
Alright, my sultry explorers, ever heard of the classic "train"? Imagine one partner kneeling, another indulging them from behind, and the third lavishing attention from the front. It's a beautiful domino effect of pleasure! Simple, yet oh-so-effective.
2. The Sensual Sandwich Delight
Next up, let's add a little flavor with the "Sensual Sandwich". One person lies down, becoming the scrumptious filling, while the other two take their respective places on top and below. A position where everyone gets a taste. Yum!
3. 69 Plus One
Ready to melt? It's your typical 69, with two partners going down at each other but with the third partner on their knees, penetrating the top (or bottom) partner. What a way to spice up the oral delight!
4. The Sizzling Seesaw Serenade
One partner, reclining on the table (or any other suitable surface) like royalty, legs spread for the second partner to bend over and feast on their goodies, creating an intimate connection. And let's not forget our standing maestro, pumping into the second partner from behind. The beauty of this position? A harmonious rhythm where everyone finds their tune.
💡 PRO TIP: Now, lean in for a little Lola wisdom: amidst all the lust and laughter, find moments to truly connect with your partners. Every once in a while, take a breath, lock eyes, and let those intimate silent exchanges speak louder than words. It's in these pauses, these shared glances, that the true magic of a threesome blossoms. Remember, darlings, passion is potent, but intimacy? That's the real aphrodisiac.
A Bit More Twist, Turn, and Tangle: Positions to Tantalize Your Trio!
5. The Passionate Pyramid Pivot
Here, we have one partner laying back, with another straddling them, a tantalizing centerpiece. And, oh, let's not overlook our third, joining in the passionate play penetrating the second partner anally. This position? It's about trust, balance, and finding the right rhythm.
6. The Entwined Trio
Wrap and roll, lovelies! One person lies on their side, another snuggles in behind them, and the third, oh so daringly, slips in front, legs intertwined with the first. The result? A sensuous, tangled embrace where everyone's hands can roam free.
7. The Double Delight Rodeo
Let me tell you about the wildest ride in the threesome town – presenting the "Double Delight Rodeo"! Up top, one partner saddles up in that classic cowgirl style, letting the rhythm of the ride take over. Oh, but wait! Down below, another partner is galloping right onto your face, granting you the golden ticket to pleasure town.
And let me tell you, darlings, facing your fellow cowgirl? That's the cherry on top. Imagine locking eyes, sharing steamy kisses, and intertwining fingers while both taking part in this passionate dance. The synergy is electrifying!
8. Cheeky Choo-Choo Chain, A.K.A. The Human Centipede
Okay, honeys, envision this: A trio of passion, each of you on your knees, noses to nether regions, celebrating the intoxicating dance of rimming. The sensuality of it! The sheer closeness!
And darling, while the name may give you a little chuckle (thanks to that infamous movie), let's be real: the sensations? They're no joke.
What makes this even more enticing is its fluidity. From this delicate chain of pleasure, you can effortlessly transition into an array of other steamy positions.
✍️ Lola Lovegood recommends: Let's kick things up a notch with some gear, shall we? Firstly, if you've got a clit owner in your little mesh, 'We-Vibe Melt' is a must; it'll make sure the right bits are engaged, ensuring shared quivers of pleasure. Another favorite? A quality silk blindfold set - because a little mystery in the mix never hurts! And, if this is an exclusive sausage fest, the 'Tenga Egg Variety Pack' is pure magic. Trust me, with these in your arsenal, you're setting the stage for some steamy synchronicity.
For the Fearless Fornicators: Positions That'll Make You Go 'Whoa!'
9. Gravity-Defying Delight
Let's soar, my audacious aerialists! One partner hangs from a secure swing or bar, legs split. The second takes the inviting entrance, while the third hovers, tantalizingly taking their mouth. It's airborne ecstasy; not for the faint-hearted, but oh, the reward!
10. The Sizzling Loop, A.K.A Daisy Train
Picture this: a seductive circle of pleasure where each partner is delightfully devouring their neighbor. Simply put, everyone is on their side, forming a circle or a triangle (believe me, not one of you will really care about the exact shape you make). One partner has their head between the second partner's legs, pleasuring them with their mouth and fingers. The third partner is doing the same for the second one while having the first partner do it to them.
11. The Spiraled Sensation
Twist, twine, and intertwine! One partner lies on their back, legs in the air, while another, standing, holds those legs and enters. The third? They spiral around, straddling the face of the lying partner. It's like a helix of hedonism.
12. Seductive Stacked Dream
Behind you, there's a partner. Oh, and they're not just standing there, honey. They're diving deep, with you guiding the way, your upper leg elegantly tossed back, draping over their curvy hips like a silky shawl. The intensity? Oh, it's building, trust me!
But wait, there's more! As you're lost in those electrifying sensations, there lies before you another delectable partner. Sprawled out, vulnerable, and oh-so-inviting. Their essence? Merely a breath away, beckoning your lips to explore and savor. And between the two? It's you, my darling, sandwiched in pure ecstasy.
Safety Isn't a Buzzkill: Keeping the Sizzle Without the Owie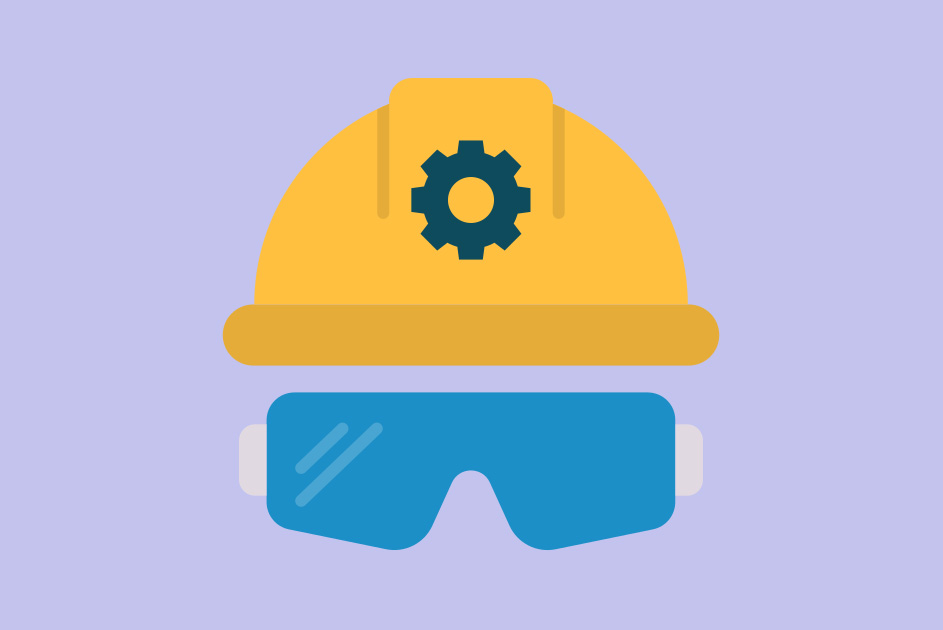 The Check-In Chick
First and foremost, kittens, remember the golden rule: keep checking in. A moan or a groan might be a sign of pleasure, but a yelp? Maybe not so much. Regular whispers of "You okay, darling?" or "How's this feeling?" can go a long way.
Sturdy as a Stud
For those trying out our more acrobatic adventures: ensure your furniture, swings, and props are as sturdy as they come. I mean, the last thing you want mid-climax is a topple and tumble. Ouch!
Lola's Lubrication Law
Slip and slide, but safely! Generous amounts of lubrication can make transitions smoother, especially in close quarters with more limbs involved. Less friction, less ouch, more ooh-la-la!
Cool the Jets
Got a cramp? Feeling a stretch in a not-so-good way? Hit the pause button! There's no shame in taking a breather, massaging out a muscle, or adjusting positions. Safety, sweeties, should always be part of the play.
Till We Tangle Again: Lola's Lusty Farewell!
Hey there, you saucy minxes! What a whirlwind of wicked wonders we've waded through today, huh? From those shy, fleeting grazes to full-blown "hold onto your hats 'cause it's getting wild in here" maneuvers. I mean, talk about a ride!
Now, let's get real for a sec – it ain't just about that sizzle and pop. Nah, it's also about those soft moments, the shared chuckles, and the electric eye contact that makes your heart do a little jig. Dive deep, let the heat rise, but hey, remember to keep your wits about you. Safety first, always!
And when night descends, and the world gets all hush-hush, let your craziest, juiciest daydreams sweep you off your feet and into realms of rapture!
FAQs
Well, butter my biscuit, ain't that the million-dollar question! Think of it as juggling – you wanna keep all balls in the air. Chat it out, swap roles like you're changing hats, and grab those toys that can tease two at once.
Alright, sugar, first off – those feelings? Totally normal. Before you take the plunge, sit down and draw some lines in the sand. Maybe even whip out a safe word. Remember, it's about shared steaminess. But if Mr. Jealousy does rear his ugly head, take a sec, breathe deep, and touch base with your partner. Communication is hotter than the hottest pepper!
Listen up, lovelies: safety first, then team fun! Double-check those props and furniture – make sure they won't give out on you. Splash on that lube like it's going out of style, and for the love of all things spicy, keep those ears open. Someone not feeling it? Switch it up! Safety isn't just sexy – it's the ticket to a racy replay.