❯
Sex Ed
Nov/17/2023
Last Update: November 17, 2023
1297
8 min read
Let's Get Exclusive, Baby! When to Stop Dating Multiple People at Once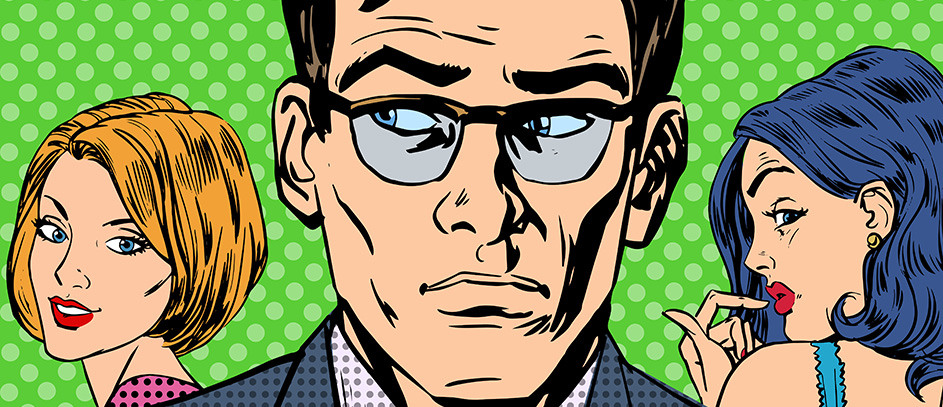 My sweetlings! So lovely to see you all! Especially in those outfits. (Wink)
Now, now, no pushing! I love each and every one of you.
Yes, that includes you, too, babe.
And you.
…and you.
Aaaand you.
And you too…
Wow, this is hard! I can't even count all of you; there are so many! Maybe I should tone down on the number of folks that I love?
Well, I kid, of course, but having lots of loved ones can be a problem for some. Whether the relationship is purely sexual or purely platonic, it can be quite a task to keep everything in check. I mean, I have trouble remembering what Richard and Scarlett enjoy as birthday gifts, let alone the intimate details of their lives that a partner must know.
OK, so I hear you, babes, asking, "But when should I stop dating multiple people and switch to monogamy? Should I even try?". And that's a good question to ask. Tastes change, and what you liked today may not be what you like tomorrow.
So, let's cover that real quick! Or uncover it, if you prefer. (Wink)
Ooooh, Give Me More, Please! The Pros of Dating Multiple Partners
But before we get busy, I prefer a bit of foreplay. In this case, that includes looking at both sides of this sexy little struggle for SOs. Therefore, it's time we had a look at what makes multiple-partner deals so titillating!
Testing the Waters (and Getting Wet Doing It)
"How can you know what you like if you don't try it, Lola?". That's what Momma Lola used to say to Baby Lola, though she referred to food. You can say that I take after her in the best way possible, then. (Wink)
Now, the try-before-you-buy thing. Let's say that you prefer a sensual, slow, smooth, sexy time. But the partner you're currently dating is into more exciting, daring, rough stuff. Now, you can try and stay with them and attempt to find common ground. Alternatively, you can date multiple partners at once and find that porridge that's neither too hot NOR too cold. Kids today would probably use the expression "fu(n)k around and find out", but you know me – I prefer the classy sort of excitement. (Wink)
Delving Into Oneself, in More Ways Than One
With multiple partners, I can not only learn which one works best for me but also discover details about myself that even I didn't know. For example, before meeting Scarlett, Richard didn't even know he had a passion for collecting shiny boxes from sex toys. And Lord knows he has reviewed his fair share (Don't fret – so did she), also discovering new and fun ways of exciting oneself.
That experimental phase is possibly the best part of the whole multiple-partner arrangement. I'd personally call it "the economic, pragmatic side of things".
XP and Leveling Up
OK, so what happens when you learn about a new kind of sexual experience? Well, you practice it until you become better at it. And the more partners you do it with, the better you become at the whole Netflix N Chill game.
(That Word That Mel Gibson Shouts in That One Scottish Movie)
Some of you, babes, are free-spirited, and I totally understand that. There's nothing freer than saying, "I want to choose who I'll be with, no matter how many there are!". Few things are as sexy as freedom of choice. Well, except for some exceptional roleplay, of course. (Wink)
💡 PRO TIP: Sometimes, partners can be into being with multiple people, even going as far as including a third person in their den of pleasure. It's just one of many kinks that you might want to explore with your significant other.
OK, Break It Up, Folks. The Cons of Dating Multiple Partners
Naturally, there are always two sides to each coin, my lovelies. And it's really important to go over both. That way, you can be ready for anything and avoid the potential pitfalls of plural partnerships.
S!top, T!urn, D!ash
Yes, the big bad boogeyman of sexual pleasure. By far, the biggest danger of going multiple, my dears, is that you can catch a bug – a pretty nasty, dangerous, sometimes even life-threatening bug.
Naturally, as always, your dear Lola will promote safe sex, be it with one partner or many. Always have protection close by, sweethearts!
Out of My Depth
Folks who tend to date several people at once often have a hard time forming deeper bonds. I've sadly met many a darling who just couldn't connect with someone. The whole committing-bonding-moving-in business never really clicked with them. And over time, they grew to be sad and lonely. That's something you don't want for yourself, cuties.
Judging Eyes
Oh, you know this one, my darlings. "What will my mom / dad / brother / sister / friends / family / coworkers / strangers think?".
Of course, Lola's attitude towards that is similar to my friend Scarlett's: it's my life; I don't care what others think. But not all of us think like that. To a lot of you sweet, sweet people reading this text, the opinion of your loved ones is important. And if they don't approve of your partner switching, that can alienate you from them, which is never a good thing.
That Ship Has Sailed…
The healthiest thing you can do, dearest, is to have fun when you're young and then get serious when it feels right. But some people spend a little too long being with multiple partners. And if they want to get into a serious, monogamous relationship, their would-be life partner would not be interested when they hear about the "body count". In other words, if we fool around too much, it might be too late to form anything long-lasting with a single person.
Making the Switch From a Swing to a Hitch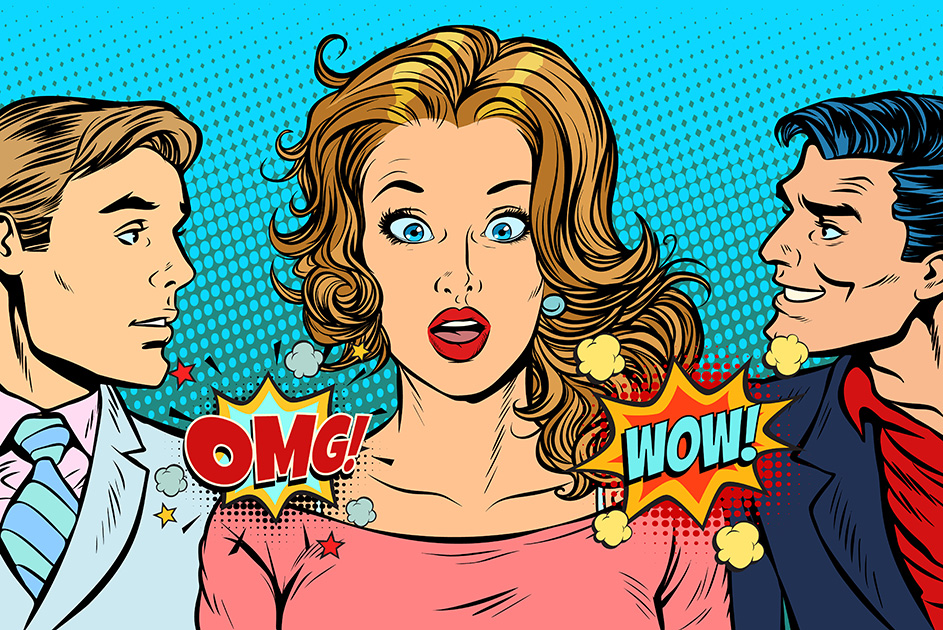 OK, so we have the ups and downs of being with several lovelies, but how do we pick the lovely-in-chief? Or rather, WHEN do we do it?
Well, based on some of my dearest friends (as near and dear to me as you are! Wink), I came up with this handy little guide. So, let's imagine that it is a sultry, sweaty night for just the two of us and explore every single option until we find one that fits just right.
You Know I Want It Deeper…
First off, check the partners you're currently with.
Cute? Check!
Sexy? Check!
Endowed? Mmmm, check and check. (Wink)
Connection?
And there's the rub (not the good kind). If what you have with that person is a good fling, that's fine. But that doesn't mean they're ready for the big leagues. On the other hand, if the sparks exist between you, but you also act as a tag team in other life situations, it might just be the time to go mono.
To put it simply, if it feels shallow, it probably is shallow. But if it feels deep and keeps getting deeper, it's something you'll want to keep and not ruin it with additional flings.
Role-Reversal (Rowdy AND Regular)
See, now, this step, my lovelies, is like the first one, only slightly different. If you're dating someone, and it's going really, really well (like that time I spent in Houston with a couple of Portuguese men; more on that in a future article), you'll need to try and put yourself in their shoes. Would they like the idea of you dating multiple people while you're getting serious with them? If the answer is no, then you know what your next step ought to be.
✍️ Lola Lovegood recommends: Lots of partners would consider dating multiple people a form of cheating. So, even if you don't intend it as adultery, it's best to talk the whole thing over with your partner in detail. Then, you can work on reaching a compromise (or a climax, wink).
Mmm, It's High Time, We're There, Baby!
Oftentimes, my babes, it's best to let some time pass with a certain person. Try dating one individual for a period of, oh, a month or two. Now, I know it can be tempting to try and taste a different fruit for the sake of sexual variety. But just give it a try. If there's good chemistry, even after a while, you can start focusing on that individual and stop multi-dating.
My favorite non-sexual thing is freedom of choice. My favorite choice, however, is quite sexual: it's multiple-choice.
Yes, Yes, but What Have You Done for Me Lately?
I personally know a person or two who continues to date many partners at once, even though it's harming them actively. "I do it cuz I love it, Lola!" they tell me, "Cuz it has given me so much in the past!".
Now, I don't deny the benefits of going out and even sleeping with lots of people. Feel free to refer to Lola from five minutes ago in the Pros section. But things change. So ask yourself, when it comes to dating so many love interests, "Has this experience benefitted me?". If it does more harm than good overall, it's time to switch practices.
Summon the Council… of Friends!
Finally, I have to stress that some people simply cannot solve this issue on their own. That's when the thoughts and suggestions of others may come in handy if your friends provide them with respect and tact, of course.
Forcing someone's opinions will rarely work, so it's a good idea not to be a pushover. However, I strongly believe that the right approach can give you the answer you need. And the more people that advise you on this topic, the better. You'll have an entire roadmap of opinions to go over in order to solve your problem.
Let Us Go Then, You and I: Switching to Single SO's Summarized
Doing the kind of shift I've described in the article above isn't easy. However, in order to get from multiple different sexual encounters to a continuous one, you have to do it right. Because if you don't do it right, you may disappoint sweet lil Lola and lose yourself a chance to make a single partner of high value. (Wink)
FAQ
Yes, you're still being intimate with them.
Obviously! Remember Lola's words: freedom of expression first and foremost.
It depends on my mood, lovely. (Wink)