❯
Sex Ed
Oct/25/2023
Last Update: November 20, 2023
36
7 min read
Bounce Back and Boink: Healing from Heartbreak at Hyper Speed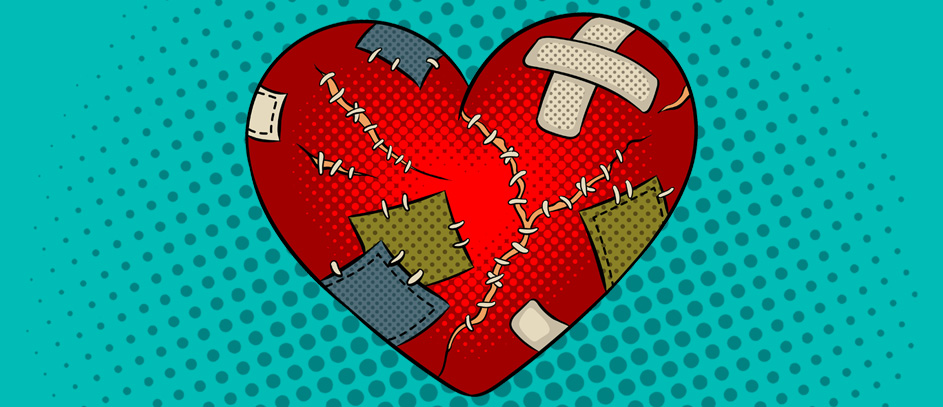 Oh, sweeties! Heartbreak Hotel? Been there, got the teary-eyed T-shirt.
But let me share the good news – those heart-wrenching suites? They're just a pitstop. Sure, the room service may serve up gloomy nights and Ben & Jerry's binges, but who said you can't leave and check into the Pleasure Palace next door?
And darling, that's exactly what I did. With a swish of my hips, a flip of my fabulous hair, and armed with my trusty toy crate, I decided it was high time to turn my pain into pure pleasure. Ready for the juicy deets? Dive in with me!
Why Breakups Suck… But Also Don't
Alright, darlings, let's get real. Breakups? Ugh, they can be the pits. One day, you're floating on a lovey-dovey cloud, and the next, bam! Cloud's gone, and you're free-falling. Ouch!
But here's the twist. Once the initial shock fades (and trust me, it will), there's a world of possibilities waiting. Ever eyed that cheeky little gadget at the store but held back 'cause your bae might judge? Now's your moment!
Dive into self-exploration. Forget about crying over spilled milk – that gets messy! Instead, why not shed tears of joy with a thrilling new toy? Sometimes, the universe's way of saying "out with the old" is a glittering invitation to embrace the new.
So, chin up and bottoms up! Embrace the thrill, and find your next high.
Brainy Bits: Why We Ache and How We Can Rejoice Faster
Oh, sugarplums, love isn't just a fluffy feeling – it's all wired in that sexy brain of yours. Ever heard of oxytocin? Not the city, silly! It's our body's cuddle hormone, making us feel bonded and close.
When love takes a hike, oxytocin drops, causing an emotional boo-boo similar to, well, withdrawal. That's right! Your heart's not just breaking; it's in rehab!
The Ice Cream & Tear Jerker Movies Phase
We've all been there! Drowning sorrows in a tub of triple chocolate chunk cookies. But why? When heartbroken, our brain releases stress hormones, like cortisol, sending us on an emotional roller coaster. And while rom-coms and fudgy delights offer temporary relief, they're just band-aids on a deeper wound.
Enter Dopamine: The Comeback Kid
Now, here's where things get sizzling. Dopamine, darling, is our pleasure neurotransmitter. When we indulge in something we love, like a new toy or even just dancing like nobody's watching, our brains get a happy dose! It's like nature's way of saying, "Chin up, buttercup!". The more we surround ourselves with pleasure (and I mean any kind!), the faster we recover.
The Silver Lining: Neural Rewiring
Breakups aren't all gloom and doom. They can be brain boot camps! When we expose ourselves to new experiences, our brain forms fresh neural connections.
Think of it as spring cleaning for the mind – out with old, dusty memories and in with glittering, new experiences. Maybe it's time to explore that hidden kink or jet off to a sultry destination. Every cloud has a silver (or golden!) lining.
Your Body's Pep Talk: The Physical Reboot
Lastly, let's not forget our fabulous bodies. They're on your side, sweeties. Exercise, and I don't just mean bedroom aerobics, releases endorphins. These are nature's painkillers, helping ease heartache and pump up your mood. So, whether it's a sultry salsa class or a brisk walk in fishnets, get moving!
In a nutshell, while breakups suck and our brains go into a tizzy, there's a science to the madness. And with a sprinkle of pleasure, a dash of newness, and a whole lot of self-love, bouncing back isn't just possible – it's fabulous!
Not Crying Over Spilled Milk: Lola's Personal Tips to Speed Up the Recovery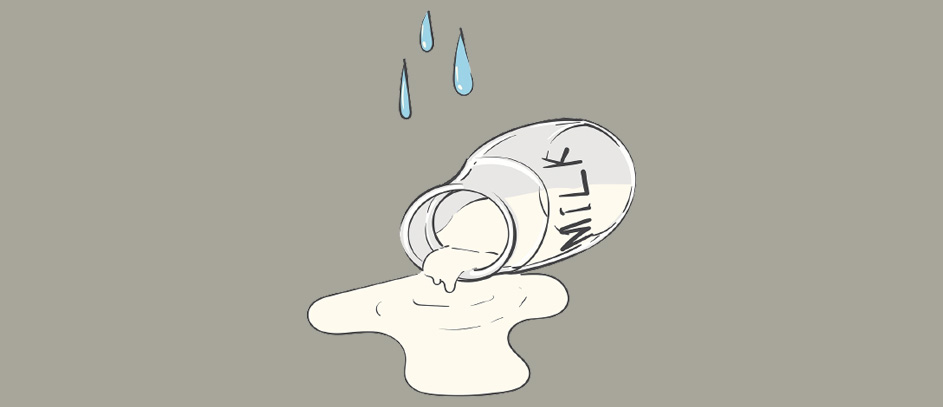 1. Distract to React: Diving Into a New Hobby…or Toy Box!
Ah, darlings, distraction can be delicious! After my last breakup, between bouts of belting out heartbreak ballads, I decided I needed… a change.
And no, I didn't dye my hair pink (though it was tempting!). I took up salsa dancing. And let me tell you, shaking and shimmying to those sultry beats? Pure magic!
But when the dance floor cooled down, my toy box came to the rescue. From the latest vibrators to those naughty little ticklers, exploring a new world of self-pleasure was, in a word, transformative. The key? Keep that lovely mind of yours busy. Be it painting, poetry, or perusing adult toy shops – distraction is the gateway to reaction.
✍️ Lola Lovegood recommends: For those heartache blues, I've got just the antidotes. First up, the 'Lelo Smart Wand 2' - sounds majestic, right? Then there's the Lelo Sila, perfect for those who want a soft, fluttery touch. And for those who fancy a bit of an adventurous twist, the 'Lovense Hush 2' is a must-try; trust me, it'll keep you busy and... very entertained. Remember, darlings, the right toy doesn't just offer pleasure; it's a passport to rediscovering the dazzling diva within!
2. More Self-Love, Less Sobbing: Rediscovering Your Sensual Self
Now, onto a topic close to my heart (and other parts! wink). Self-love. Well, butter my biscuit and color me surprised, it ain't just about sneaking a cheeky peek at that smokin' reflection in the mirror – though lord knows, you're hotter than a southern summer! Dive right in, hun, beneath the surface. Relish every curve, every secret wish, every naughty daydream that gets your heart racing.
After my heart got a one-way ticket to Splitsville, I didn't just mope around. Nah, I rolled out the red carpet for myself: luxurious bubble baths, those candles that smell like a midnight romance, and indulging in every little whim and fancy. And, oh boy, when the siren song of sensuality called? I'd dance to its tune and find new grooves I didn't even know I had. Eye-opening? Like a rooster at dawn!
Listen up, sugarplums: every caress, every goosebump, every breathy whisper to yourself, it's like stitching up a torn love letter. So, go on, light up the night, put on those tunes that make you wanna slow dance in the moonlight, and fall head over heels for the main star of your life story: the fabulous YOU.
3. Friends and Flirts: Strings That Attach and Strings That Don't
Ah, breakups – those pesky little emotional tornadoes! But amidst the storm, your buddies? Honey, they're the rainbow. Those impromptu dance-offs, giggle fests over the silliest memes, or maybe just a shared tub of ice cream in PJs, they're the unsung heroes patching up that heart of yours.
And, oh la la, let's not forget the flirty glances and teasing remarks. Not talking about diving into another heart tango, but just a bit of innocent fun. It's like finding your groove again. It says, "Look out, world, I'm still fabulous!".
Trust me, darlings, a good laugh with pals and a sly wink from a stranger? They're the stitches mending that beautiful heart of yours.
"Darlings, in the tango of heartbreak, let friends be your rhythm, and flirtations the sparkle in your step – it's all about dancing through the pain with a little help and a lot of flair!"
Giggles & Jiggles: How Embracing Pleasure Can Mend a Broken Heart
Sweet cheeks, let's talk pleasure. Not just the "Oh, la la" kind, but the deep, soul-fulfilling kind. The giggles over brunch with friends, the jiggles of a spontaneous dance in your living room (or bedroom, I won't judge!). Every ounce of joy we embrace after the heartbreak is like a stitch in the tapestry of our healing.
Now, as someone with a crate (okay, maybe more like a treasure chest) of toys, I can vouch for the healing powers of a little… self-indulgence. When heartache hits, pleasure becomes our balm. It's the universe's antidote to pain, honey! By immersing ourselves in delightful distractions, we not only distract the mind but also awaken the soul. Each thrill, whether from a teasing toy or a tantalizing tune, rewires our brain to associate joy with healing.
💡 PRO TIP: While those toys and titillating treasures have their moment in the sun, don't turn a blind eye to the magic of mood-setting scents. Snag some sultry essential oils; maybe a dash of ylang-ylang or a sprinkle of sandalwood to jazz things up. These little bottles of heaven? They're not just nose candy; they're soul soothers!
Patch Up & Party On: Dungeon's Calling!
Well, honey buns, we've sure been on a whirlwind waltz, right? From sob-soaked pillows to risqué rendezvous with toys that'd make your grandma blush – it's been wilder than a buckin' bronco!
But here's the tea: heartbreaks? They're like pesky speed bumps on the highway of life, not roadblocks. And now, with your heart stitched up, kissed by pleasure, and fueled by a dash of moxie, it's high time you strut back into your element. Keep your swagger on, your flames kindled, and, for heaven's sake, always have that toy chest within arm's reach.
Life's a blinkin' blip, too fleeting for endless sob stories, especially with a universe of delights just waiting to be unearthed. Here's a toast – to bouncing back with a bang and kick-starting the next risqué chapter!
FAQs
Oh, sweet cheeks, I'm not saying dive head-first into a new romance. Just a playful nudge, a wink, maybe a cheeky comment. It's all about feeling alive and appreciated again without the commitment.
Fear's a tricky partner, always stepping on your toes. But remember, every dance has its missteps. Embrace the rhythm of life, take baby steps, and soon, you'll be twirling fearlessly again.
Ah, the age-old conundrum! Think of it as a dance, darling. Sometimes, you waltz solo, reflecting and healing. Other times? Salsa with friends, letting their energy and laughter heal those wounds.