Aug/02/2022
Last Update: June 26, 2023
889
7 min read
Honey, I Fucked My Magic Wand: Lelo Smart Wand 2 Review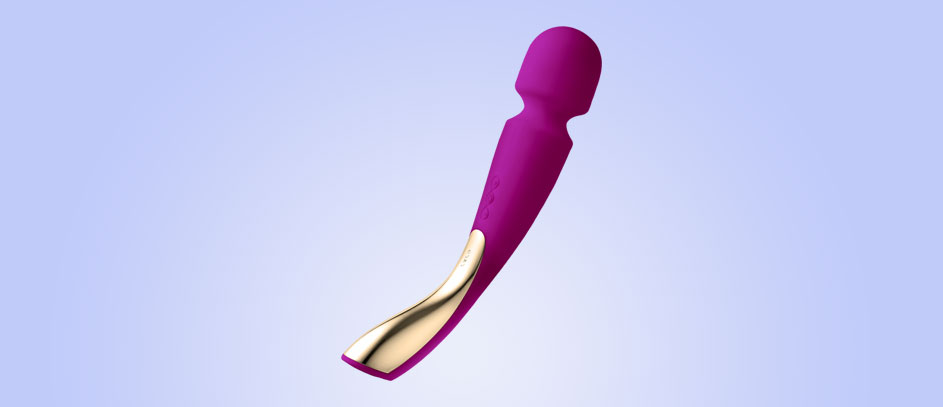 I've said it once and I'll say it again: magic wands are awesome tools for a deep and relaxing massage. Now cover me with lube, spread my legs wide open, and massage the fuck out of my gushing pussy until I explode! I'm guessing most of you are here for the sex part and that you don't need a massage wand to cure a strained back. Also, you probably wanna know how the LELO Smart Wand 2 feels when you push it against your clit. Will it give you throbbing multiple orgasms and change your understanding of what it means to cum really and I mean *really* hard? What about using it over your clit while your partner pushes his cock deeper and deeper inside you? Read my full LELO Smart Wand 2 review to find out!
Do You Believe in Magic?
After testing dozens of magic wands all over my body, I realized we're talking about a very personal sex toy that needs to suit your tastes perfectly. Some have huge and uncomfortable heads, others have irritating high speeds, and some could leave you wanting more. There are others, like the We-Vibe Wand or the Lovense Domi 2, that could even feel a bit awkward depending on your body and the setting you choose. Still, a quality magic wand is absolutely essential for any naughty girl who wants to get busy. It will literally change the way you cum! So how does the LELO Smart Wand 2 fit in?
Well, the Smart Wand 2 is obviously made by one of the most popular sex toy companies out there. LELO is a premium Swedish brand that is known for some pioneering creations in the sex toy industry. What I love about LELO's toys is that, while they're pricey, they always deliver the goods and leave you with very little to worry about.
First Impressions
The LELO Smart Wand 2 (Large) is actually an upgraded version of the older Smart Wand. It's a high-end cordless wand that you can use all over your or your partner's body.
Sometimes, massage wands can look a bit bulky (looking at you, original Magic Wand!) but the Smart Wand 2 actually managed to surprise me with its elegant and smooth curve. Now, when I unboxed this bad boy, I thought its total length of a whopping 11.92 inches was a little bit too big. It's not the most compact toy for traveling. However, if you find that you simply can't live without it, you can always make it work in one way or another. The weight is only 0.84 lbs, making it really easy to take this baby on the road with you.
It's Huge!
What you should always look for in massage wands is whether or not the size of the head fits you. Plus, you should always check out the handle to see if it's comfortable for your hands.
When I opened up my Smart Wand 2, I actually had a "wow" moment. Seriously, this thing looks like a piece of priceless jewelry! Yes, it's expensive, but the overall premium feel definitely makes up for it. I was also pleased with the ergonomic yet classy design. Namely, the handle felt great while I was holding it. The curve enabled me to get a strong grip on it. Also, the buttons are conveniently placed above the curved handle. I was easily able to reach them with my fingers and the gold accent ABS plastic felt nice and smooth under my palms.
Check our Smart Wand 2 360 Video on Youtube
Besides the non-porous gold accent on the handle, the body is made of super-squishy silicone that will literally last forever. You'll never have to worry about nasty germs accumulating on the surface. Of course, this thing doesn't look anything like a big and veiny dildo that I'd slobber all over. Yet, it does look unique, especially if you're into sex toys that won't remind you too much of the male genitalia.
On a side note: you can also choose the LELO Smart Wand 2 Medium which is a smaller version of the Smart Wand Large but with the same features. I wanted to test the big one, but it's neat that you have the option to downsize and still get the same specs.
What's in the Box?
When my massager arrived for this LELO Smart Wand 2 review, I was honestly impressed with the packaging. As always with LELO, you'll get a classy box with the unit inside as well as some extra goodies. That includes the manual, warranty card and USB charging cable, but you'll also get a soft carrying pouch as well as a small pack of LELO's proprietary lube.
LELO Smart Wand 2 Features
10 vibration settings (9 patterns and 1 steady)
11.97 inches total length
2.36-inch head diameter
Made of 100% premium silicone
Battery charge time: 2.5 hours
Operating time: 4 hours
100% waterproof
Available in two sizes (medium and large)
Available in three colors: white, purple, black
Full Speed Ahead!
As I said earlier, the buttons on the Smart Wand 2 are conveniently placed. They called out to me to turn my vibrator on as soon as I got it. However, I was surprised to see that the + button actually turns the toy on. Not only that, but it gives you the maximum intensity as soon as you switch it on.
I thought that was quite inconvenient because you'll always have to turn the intensity down as soon as you turn the wand on. It's an unusual design choice but it definitely says that the Smart Wand 2 is not joking. The oyster button in the middle (it looks like a pussy!) will enable you to start the toy up on low power, but the memory element only lasts for a while. Also, you have to put some pressure on the buttons to actually change the settings. That could be distracting if your fingers are covered in lube while you're in the heat of the moment.
Performance – It Lasts for Hours!
The biggest selling point of this wand massager is its extra-long battery life combined with a low charge time. It takes 2.5 hours to charge it, but you'll get up to 4 hours of playtime depending on the setting you choose. Plus, this thing is fully waterproof. So go ahead and use it in the shower to get super wet!
Moreover, you'll get to choose between 10 settings. That includes 9 vibrating patterns and one steady mode where you can only increase the speed/intensity.
What I should mention is that, despite what some reviews say, the toy outputs around 60 to 65 dB of volume at the highest speed. It's definitely not a super quiet vibrator. Still, it's also not too loud and it won't disturb the neighbors. The good news is that it doesn't get hot while you use it and the strong vibrations do not travel all the way down to the handle to make your hand go numb. Plus, the noise goes down a bit when you push the head up against you.
Quality
As mentioned, the silicone feels super smooth and buttery. While there are quite a lot of curves and small details on the body of the toy, there are no hard-to-clean spots. Personally, the texture of the head has just the right amount of firmness for external use. But, what you need to know is that the neck is not flexible. Some people prefer this as it creates strong and more targeted vibrations. Others like flexible necks because you can use them in various angles. Personally, the firm head was the main selling point for me. There are no strange wobbles and the firmness of the neck simply intensifies the vibration to take me to another dimension.
Smart Wand 2 In Action: Abracadabra, Bitch!
Not gonna lie but my horny ass definitely had a blast while using this toy. I went all out for my LELO Smart Wand 2 review and I tested it for hours until the battery was empty. Then, I charged it and masturbated with it again and again.
Personally, the non-flexible head felt great and the lower intensities had a strong powerful rumble that I loved to feel all over my nipples and vulva. However, if you're a fan of speed and strength, the Smart Wand 2 will give you a lot of juice on some of the higher settings. I'd even recommend using it over a pair of panties if you find it to be too strong.
Anyway, the large, firm, and unyielding head is truly the best feature of this toy because it feels amazing and transfers the vibrations to all of my body parts incredibly well. I've even tried some of the higher intensities over my butthole, and it made me go totally apeshit.
Funnily enough, you can also insert the head even though the manufacturer doesn't state it directly. I've had some fun times stretching out my cunt and butthole with some magic wands, but this one was way too big for me to even think about it. What's more, the head will accommodate other wand attachments like fantasy vibrator, dildo, and G-spot toppers. One thing I didn't have a chance to get my BF to tie me up and hook the wand up to a harness to try some fetish stuff. Raincheck, for sure!
Pros
Extra-long battery life!
Smooth and buttery texture
The non-flexible head feels awesome against my vajayjay
Cons
It always gives you the highest speed when you switch it on
The buttons require a bit of a push
It's not as quiet as they say
Summary
To sum up my LELO Smart Wand 2 Review, I have to stress that this is a fantastic massager for all kinds of unique stimulation techniques. The quality is out of this world and it gives you a wide range of dynamic patterns that you can experiment with all night long!
⚠️ Disclaimer: Our articles contain affiliate links. If you like our content and wish to support our work, consider purchasing your new sex toys through our links. For each purchase through our links, we receive a small commission but at no extra cost to you.
| | |
| --- | --- |
| 👉 Name: | LELO Smart Wand 2 |
| ⚙️ Features: | Long-lasting, Ergonomic, Extra Thick, Powerful, Waterproof |
| 📁 Type: | Wand Massager |
| 🛠️ Materials: | Silicone, ABS |
Huge vibrating head (It covers my entire vulva and makes my body shake!)
4
It lasts for ages! (It can definitely outlast your boyfriend!)
5
Awesome range of low to high speeds (I never got bored or felt uncomfortable!)
4
Non-flexible head (It hits just the right spots!)
4
Editor's Pick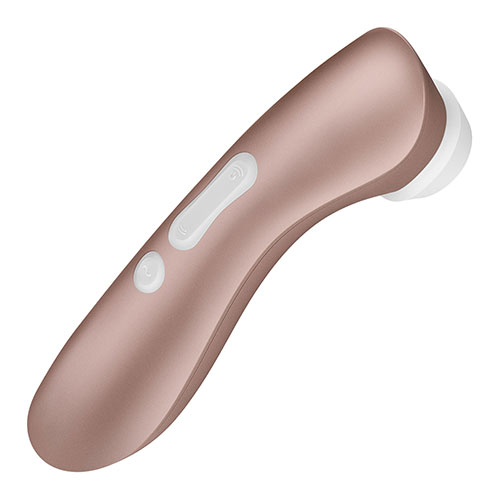 Satisfyer Pro 2+
⚙️ Special features:
Smooth vibrating pressure
⚡ Power source:
Rechargeable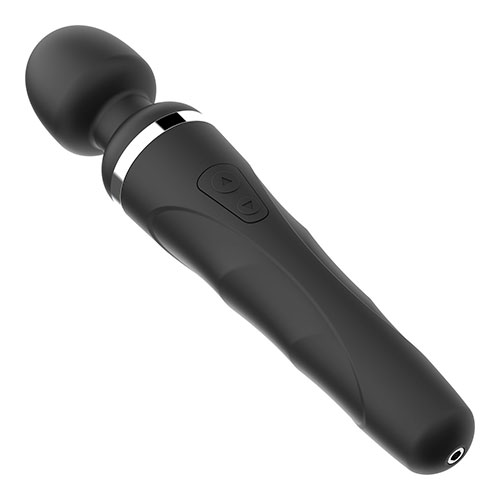 Lovense Domi 2
⚙️ Special features:
Remote App Program
⚡ Power source:
Rechargeable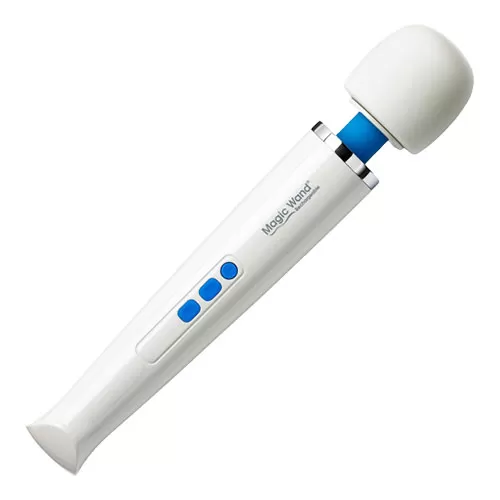 Hitachi Rechargeable Magic Wand
⚙️ Special features:
Flexible neck and smooth head
⚡ Power source:
Rechargeable