Aug/02/2022
Last Update: June 26, 2023
909
7 min read
Kiiroo Keon Review: A New Standard in Interactive Pleasure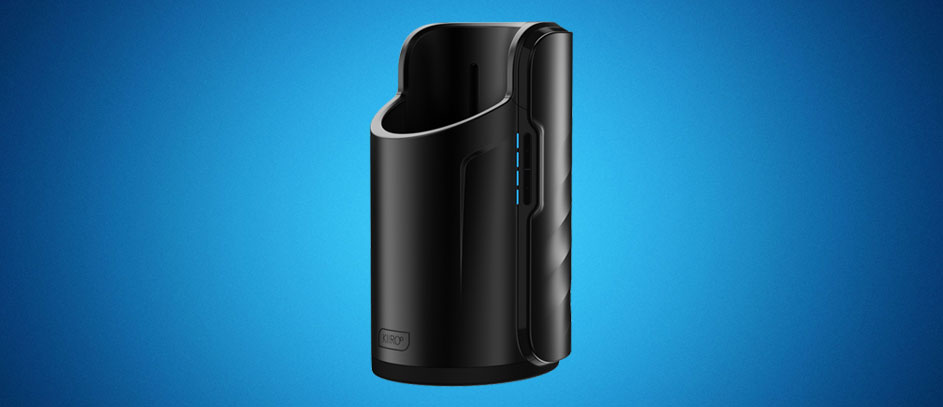 As much as I loved my Fleshlight Launch masturbator, it was way too bulky and was recently discontinued. But don't fret! If you're looking to blow a huge load inside a smart interactive masturbator, there are tons of other fuck-me-silly robot pussies and blowjob machines out there! The Kiiroo Keon is the most recent contender in this sex toy category. It outright promises to be the successor to the Fleshlight Launch. Sure, at first glance, it looks like a big black plastic container. It leaves you wondering how this review will even work. However, I tested the Keon for all sorts of naughty wanking escapades and found several things that I liked much better compared to the Launch. With VR compatibility, app connectivity, and a top speed of 230 strokes per minute, my turbo dick was definitely up for a challenge! So check out my Kiiroo Keon review to learn more!
🔥 Exciting news, everyone!: Kiiroo Keon just got an amazing upgrade! It's now compatible with the mind-blowing FeelMe AI app. Imagine turning any adult content online into an interactive experience! Don't miss out! Click here to dive into a world of pleasure-filled possibilities! Let the adventure begin!
First Look: Kiiroo Keon
For starters, Scarlett and I have spent several weeks testing sex toys for her and even though we spent this time with my cock pretty much buried deep in her holes all day long, I was definitely missing some alone time. As in, I wanted to party with interactive porn and a tight-as-hell automatic male masturbator!
Sure, the real deal is always better… But there's just something about a smart male masturbator that empties your balls hands-free and shows you the wonders of today's technology! That's why I was so eager to test out the Kiiroo Keon. Especially since I already knew that the Fleshlight Launch was discontinued and there was a huge gap in the market to fill. And boy, I really wanted to fill that gap hard!
Testing the Kiiroo Keon – Balls Deep!
The Kiiroo Keon is the newest invention from this legendary designer of next-gen sex toys. If you don't know anything about Kiiroo, the company collaborated with Fleshlight. Actually, it provided some of its essential technologies and helped to design the Fleshlight Launch. What's more, this Dutch company is one of the leading names in teledildonics and interactivity. It has helped thousands of people experiment with next-level sex toys. That includes the Onyx+ and Pulse Solo Interactive cock toys as well as futuristic Fuse and Pearl pussy vibrators. What you'll notice immediately when you encounter toys like the Kiiroo Keon is the elegant and sleek design.
What's more, what caught my attention from the start of this Kiiroo Keon review is the fact that the masturbator looks incredibly similar to my trusty Launch machine. Still, it's much more compact. It offers several other features that improve the overall feel. Perhaps the biggest thing you'll see is that the Keon doesn't look like James Bond's jetpack. It's actually much smaller and more practical. The Keon's smaller case is also lighter and more ergonomic. Unlike the Launch, it can stand on its own. That makes it perfect for hands-free fun! And while the case is sleek and practical, there's so much more to it once you lube up and stick your goober inside.
Basically, the Keon stroker is a fully automatic Bluetooth-enabled masturbator. It provides varying speeds and even syncs to other toys. That way, it gives you flirty long-distance sex or kinky remote-controlled fun! So put your blindfold on, sit back, wait as your GF milks your balls with the FeelConnect app!
Unboxing and Setup
When my toy arrived for this Kiiroo Keon review, my attention quickly turned to just how easy it was to set it up. First, here's what you'll get in the box:
Kiiroo Keon stroking machine
Kiiroo Feel Stroker
USB charging cable
1-year warranty card
User manual
Warnings manual
On top of that, you'll get free access to the FeelMe porn library full of hot interactive videos. Sure, I missed a few bonus goodies like free lubricant, cleaner, or at least a soft carrying pouch. However, I forgot all about that once I installed the FeelConnect app on my phone. The setup process was smooth. Also, you can expect flawless Bluetooth connectivity with no interruptions here.
Check our Keon 360 Video on Youtube
Keon Technology Explained
Hear me, horndawg: the whole point of the Keon stroker is to simulate all sorts of intense real sex sensations. I found it to be incredibly useful for solo and coupled fun. It pretty much made me think of it as a pocket pussy with a mind of its own! But, as I said, it's kind of hard to review a sex toy that looks like a big black can of plastic.
First of all, the Keon is made up of two main parts: the stroking machine and an interchangeable Feel Stroker. You can choose any Feel Stoker or even a Fleshlight Superskin sleeve. That definitely adds to the versatility. If you have enough sleeves, you can instantly turn this pussy stroker into a blowjob robot. Even better, a tight anal fuckdoll! However, I was quite impressed with the Feel Stroker sleeve that came with my Keon. It looks hyper-realistic and better yet, feels like a tight teen pussy!
Most importantly, it uses Kiiroo's proprietary blend of silicone and TPE materials. In fact, the material is very similar to a Fleshlight sleeve. Just push your prick inside and explore all sorts of smooth and buttery textures!
Anyway, before you do that, the advantage of having this modular design is that you can use the included stroker manually. You can lock it inside the machine to pump up the heat. That way, you get two toys in one, which kind of justifies the $250 price tag.
Bust a Nut in Virtual Reality
While this machine can stroke your cock at 230 pumps per minute, its key selling point is virtual reality compatibility. Just set up your VR goggles, launch the Feel Connect app, and off you go. There are several setbacks I noticed here, though.
First, VR porn scripts are still not perfect. That can complicate the experience a bit. What I didn't like is the fact that you can't manually override a porn script with your Keon. That is, the stoker will always follow the script. You won't be able to speed it up or slow it down if you suddenly decide you want a different sensation.
Size and Power
The whole machine is 12.75 inches long. Therefore, t's not actually designed to be a travel companion. It's also not fully silent and it gives off a noticeable whirring noise when used.
Nevertheless, the full size and width of this toy are much smaller compared to the Fleshlight Launch. The whole thing fits comfortably in my hand. It also provides a much better balance when used hands-free. Moreover, the sleeve can accommodate most penis sizes. However, if you're smaller than 5 inches, some VR scripts could move the stroker way too high. That could leave your cock behind. While I was able to get full and deep strokes with my 8-incher, note that you might have to use this thing manually and avoid the porn scripts if you've got a small member.
Additionally, the Keon can run for approximately 2 hours on a single charge. The charging time is around 4 hours. You'll have to plug it into the wall, and you won't be able to use it while it's charging.
How it Feels in Action
Hands down, the Feel Stroker sleeve gave me some of the most intense sensations ever during my Kiiroo Keon review. I was genuinely impressed with the balance of high and low speeds on this thing. The movements are lifelike and sensual. However, if you want to feel like Big Daddy, use some of the higher settings for a balls-out hardcore fucking.
Also, if you want it kinky, keep in mind that the FeelMe porn library is geared toward more vanilla porn. I found that the videos can get kind of boring quickly if you're only interested in seeing sluts get demolished on the big screen. Still, the included Feel Stroker is virgin-tight. It feels just like the real deal, especially if you use some water-based lube.
Pros
VR-enabled and Bluetooth-ready.
High-quality Feel Stroker sleeve plus the ability to switch out the sleeves and use the one that feels the most pleasant to you.
Perfect for hands-free play, couples' fun, and long-distance adventures.
Immersive VR experience without connectivity issues.
Cons
There's no way to override the stroke length used by VR porn scripts.
Large size.
It might not be the best choice for guys who are shorter than 5 inches.
It can get a bit too noisy.
Final Thoughts For My Kiiroo Keon Review
Overall, let me finish my Kiiroo Keon review by saying that this interactive masturbator is well worth its steep price tag. It will give you a lot in return for your money! If you want to experiment with VR porn, try some long-distance play, or even use it as a regular automatic stroker with intuitive controls and tons of speed on tap, definitely consider sticking your dick inside the Kiiroo Keon! Have fun!
⚠️ Disclaimer: Our articles contain affiliate links. If you like our content and wish to support our work, consider purchasing your new sex toys through our links. For each purchase through our links, we receive a small commission but at no extra cost to you.
| | |
| --- | --- |
| 👉 Name: | Kiiroo Keon |
| ⚙️ Features: | VR Compatibility, Interchangeable Sleeves, Long-Distance Play |
| 📁 Type: | Smart interactive masturbator |
| 🛠️ Materials: | ABS, Polycarbonate, Silicone |
Hands-free (Realistic stroking movements, App Control, Long Distance, etc.)
4
High-speed capabilities (230 strokes per minute, Awesome slow speeds)
5
Interchangeable sleeves (Much better than the Fleshlight Launch)
4
Huge FeelMe library of VR porn (Video sync works great but there are still some quirks to solve)
3
Editor's Pick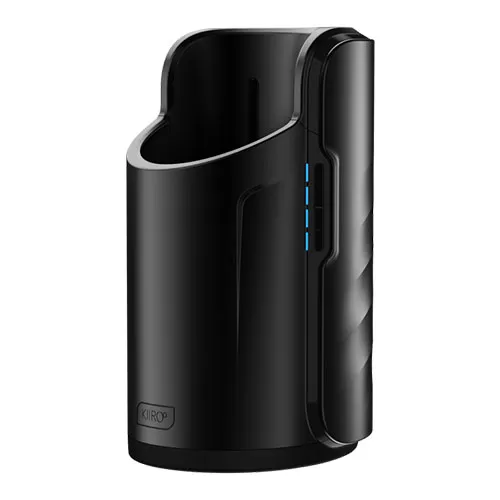 Kiiroo Keon
⚙️ Special features:
Sync it to erotic content
⚡ Power source:
Rechargeable
Use "PMN" Code And Get 10% OFF On All Orders Over $69
Use "PMN" Code And Get 10% OFF On All Orders Over $69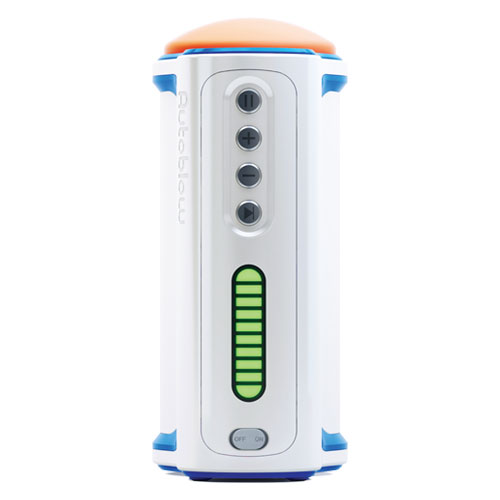 Autoblow A.I. +
⚙️ Special features:
Powered by artificial intelligence
⚡ Power source:
Plug it into any electrical outlet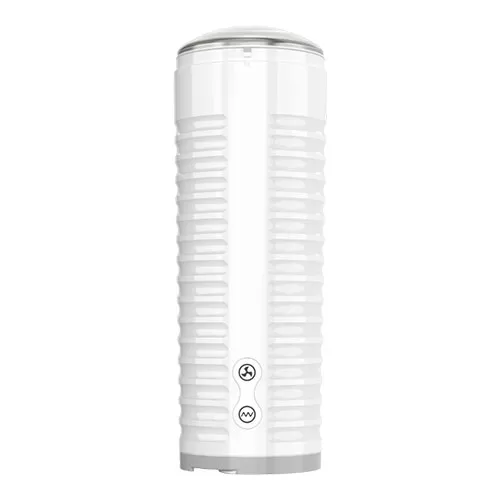 Lovense Max 2
⚙️ Special features:
360-degree contractions
⚡ Power source:
Rechargeable