Sep/27/2022
Last Update: June 26, 2023
957
7 min read
This Blowjob Machine Will Change Your Life! Autoblow A. I.+ Review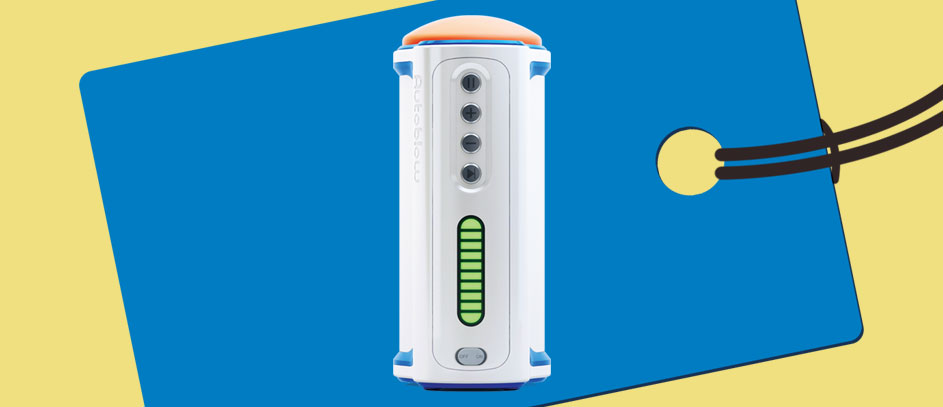 Hi dudes! I've just learned that there's a new version of one of my favorite sex toys: the legendary Autoblow! Don't know what I'm talking about? Well, if you've always wanted to get your dick sucked by a lifelike blowjob robot with an endless throat, the answer is Autoblow, always! Seriously, this thing sucks cock better than my step-sister, and it's now been updated with freaking voice control! Just push your goober inside, fuck that robot throat until you're ready, and say "finish me!" to speed up the action and blow a legendary load. Even better, the new Autoblow A. I.+ is always hungry and ready to serve you. It won't stop until it drains your balls! Read my Autoblow A. I.+ review to see what's new in the updated version and I'll show you why this is one of the best BJ machines out there!
It's a BJ Robot, but It Sucks Cock Better Than Lana Rhoades!
Oh boy, if my older Autoblow A.I. could talk, I think it would call the cops and report me for all of the nasty things I put it through. This thing was my favorite partner in crime. I was pretty much able to use it and live out all of my favorite face-fucking fantasies!
If you have no clue what I'm talking about, don't worry: it's not too late… The Autoblow is a one-of-a-kind blowjob machine that was actually created in 2008 by Brian Sloan. It was designed to be the ultimate cock-sucking robot. It's still one of the most next-level toys out there. But let's go back to the beginning.
It all started with the original Autoblow 2+ XT and later the Autoblow A.I. The concept is quite simple actually. The Autoblow uses a special thrusting motor and a lifelike internal sleeve that moves automatically. What we got with the Autoblow A.I. was the implementation of artificial intelligence. It was one of the most revolutionary creations by Sloan. The machine actually used hundreds of hours of porn footage to replicate a real-life sloppy toppy from your favorite pornstars. I've always wondered how it actually feels to get my knob gobbled by semen-obsessed sluts like Lana Rhoades, and the Autoblow A.I. made all of that possible! That's why I couldn't wait to get my dick inside the new and improved Autoblow A.I.+!
Autoblow A.I.+ – Now With Voice Control!
What you need to know is that it's almost impossible for a sex toy to compete with a beautiful lady who's always willing to go down on her knees and suck, gag, or swallow it all in order to make you jolly. Still, the new Autoblow A.I.+ might have just what it takes to outperform even the biggest cock-sucking champions. This new version uses the most advanced features to deliver the ultimate blowjob.
That includes artificial intelligence, app connectivity, voice control, and a redesigned motor that's much quieter compared to the previous version. Plus, it comes with a super useful Penis Gripper that you can now adjust to get just the right kind of suction effect.
First Impressions: Look Ma, No Hands!
When I first started this Autoblow A.I.+ review, I knew that the whole point of this baby is to give you a wireless, customizable, and hands-free experience. No teeth!
On the outside, the A.I.+ looks almost identical to the older model. However, several of its features have been redesigned. Just like with the previous version, Sloan and his team of blowjob experts used artificial intelligence to comb through tons of BJ footage. Now, what I first noticed in my Autoblow A.I.+ review is what most people will also see. The entire unit looks like some kind of unusual coffee maker, but don't let that throw you off.
It's made of sturdy ABS plastic and it features a removable silicone mouth sleeve. If you want to experiment, you can also buy an ass or pussy sleeve separately for some ridiculously tight fucking action. Moreover, externally, you'll also get a few buttons to direct the action as well as a neat LED intensity level indicator on the side of the control panel. Yes, the casing is a bit bigger than what you'd normally expect on a BJ masturbator, but it's actually packed with a super strong thrusting motor, an A.I. microprocessor, and several sensors that create realistic movements.
Check our Autoblow A. I.+ 360 Video on Youtube
Features
Soft and lifelike mouth sleeve (interchangeable)
Adjustable penis gripper
Voice control
App control
Edging button
Wall-powered
10 different blowjob experiences
Internet-enabled (you'll get all kinds of remote control options and downloadable blowjobs!)
The rugged metal motor is 50% quieter compared to the older Autoblow machines
Testing the Autoblow A.I.+ – Daddy's Ready to Cum!
I literally spent a few days locked in my bedroom in order to test this thing and all I can tell you is that it features some fantastic upgrades over the previous model. Here's what I noticed when I put my cock inside:
Lifelike Sleeve
The new Autoblow gives you the same sleeve as the older version, but that's actually a good thing. The sleeve is pretty much perfect. It's smooth and lifelike while replicating the sensations and the suction of a real female mouth. Add a dab of lube and you'll struggle to tell the difference!
What's cool here is that the insertable length is a whopping 8.4 inches. That was simply perfect to accommodate my 8-inch cock and take it balls deep. Also, the stroking movements max out at 5 inches.
Penis Gripper
One big update over the older A.I. is the addition of an adjustable cock gripper. This feature allows you to modify the width and tightness of the sleeve. That way, you can set the tightness according to your size. I made it even tighter when I felt super horny, and it felt like I was fucking a wet mouth and a virgin asshole at the same time!
However, it's a bit difficult to change the tightness while you're masturbating. You'll have to adjust the gripper with a screwdriver. Frankly, this is kind of awkward and I hope they come up with a better solution soon.
Infinite Blowjob Experiences
Just like the older A.I., the new model will give you 10 blowjob settings that you can control manually using the buttons. There's a lot of variety here. You can choose between all sorts of patterns such as Full Stroke, Fast Edge, Teasing Slow Stroke, etc. Many of those modes are focused on one area such as the top or bottom of your cock. By far, my favorite setting was the Masterstroke 1 which sucked me off from the tip all the way down to the balls. However, with the new A.I.+ the real fun starts once you sync it to your phone.
App Control
Basically, you can use your phone as a remote and control all of the 10 BJ experiences wirelessly. Plus, you can also access the Autoblow BJ library and download tons of new blowjob patterns. Even better, you can connect the toy to your partner's phone. Then, they'll be able to control your BJ machine for you. This will also work if your partner lives miles away from you, meaning that the A.I.+ now offers long-distance fun.
Voice Control
The new voice control option is fast and responsive. It's a neat addition because who wouldn't want to control their blowjob robot with their voice, right?! Well, you simply need to remember the following magic words: Go, Faster, Slower, Pause, Next, and Finish Me. The Autoblow will only respond to those commands. So far, my favorite is definitely the last one. When you say "Finish Me", the machine will start sucking faster and faster until you get to an explosive happy ending.
Power and Noise
One thing I didn't mention so far in this Autoblow A. I.+ review is that the toy is still wall-powered. You can only use it when it's plugged in, but that's actually a good thing since it will never run out of batteries. Plus, the power cord is long enough to allow you to use it across the room, so I don't see a problem here.
Additionally, the motor is approximately 50% quieter compared to the older version. I instantly noticed the difference because I remember the old version being quite loud. Still, it's not fully silent and you'll definitely be able to hear it nearby, so keep that in mind.
Pros
Adjustable gripper allows you to choose the perfect tightness level
The app lets you access tons of additional blowjob experiences
If you use the app, you can control the A.I.+ wirelessly and even try long-distance play
The removable sleeve feels fantastic
Cons
The whole body is a bit bulky and you'll have to get used to holding it during playtime.
While the voice control is a clever and useful option, you'll have to use it in a quiet room and speak up.
My Verdict: Autoblow A. I.+ Review
To sum up my Autoblow A. I.+ review, all I can say is that Brian Sloan and his team knocked it out of the park for this one. The new A.I.+ uses the same build and technology as its predecessor, but adds some essential improvements to give you a next-gen blowjob! So go ahead and get your cock ready for a bottomless face-fucking extravaganza!
⚠️ Disclaimer: Our articles contain affiliate links. If you like our content and wish to support our work, consider purchasing your new sex toys through our links. For each purchase through our links, we receive a small commission but at no extra cost to you.
| | |
| --- | --- |
| 👉 Name: | Autoblow A.I.+ |
| ⚙️ Features: | Automatic Suction, Vibration, Remote Control, Removable Stroker, Deep Stimulation |
| 📁 Type: | Blowjob machine |
| 🛠️ Materials: | TPE, Silicone |
Balls deep stimulation: It feels like I'm getting sucked off by a cock-obsessed BJ queen!
5
Voice activation: I loved telling my BJ machine how to suck me off, but some of the voice control options are a bit limited.
4
Adjustable gripper: An awesome addition that has enabled me to tailor the tightness to my liking. I just wish the screwdriver adjustment mechanism was a bit more practical.
4
The app gave me infinite BJ options and kept me entertained for hours.
5
Editor's Pick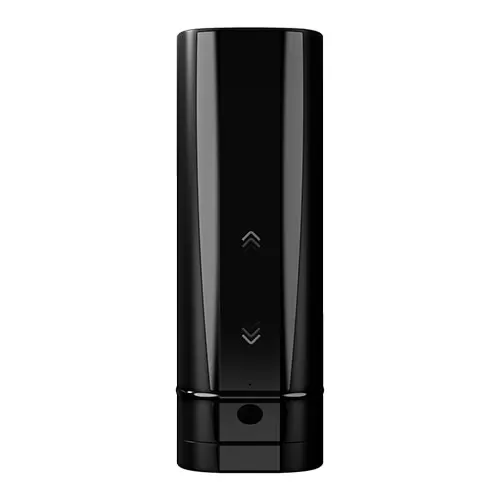 Kiiroo Onyx+
⚙️ Special features:
140 strokes per minute
⚡ Power source:
Rechargeable
Use "PMN" Code And Get 10% OFF On All Orders Over $69
Use "PMN" Code And Get 10% OFF On All Orders Over $69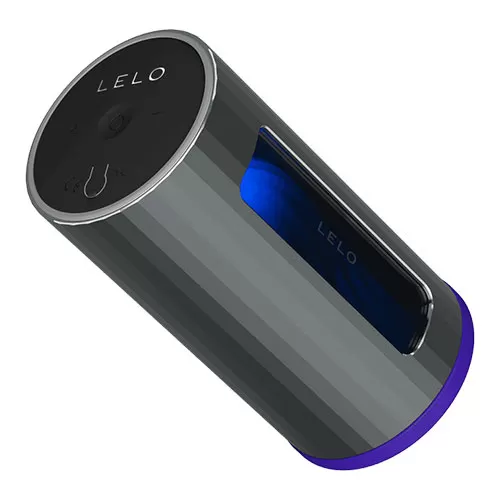 Lelo F1s V2
⚙️ Special features:
100% waterproof
⚡ Power source:
Rechargeable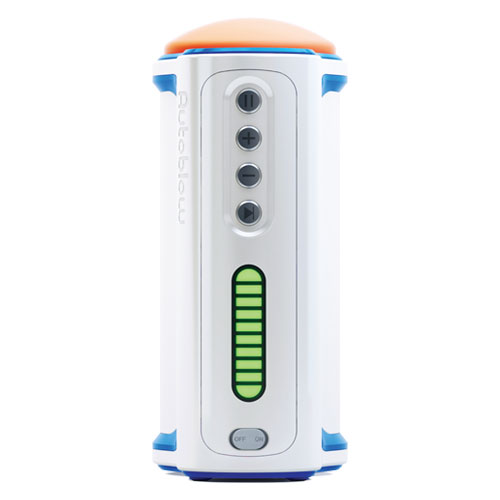 Autoblow A.I. +
⚙️ Special features:
Powered by artificial intelligence
⚡ Power source:
Plug it into any electrical outlet