Jun/24/2022
Last Update: June 26, 2023
1067
24 min read
Discover the Best Penis Pumps in 2023 – Let's Get This Party Pumpin'!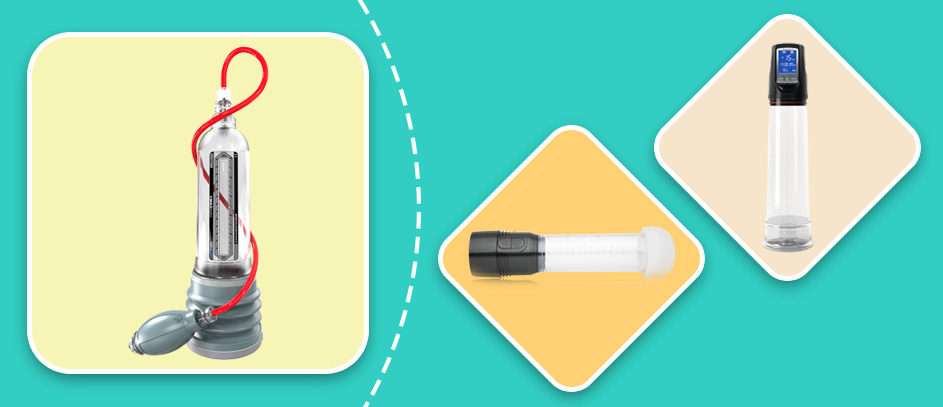 My lady Scarlett and I are huge fans of pumping the gun, and I can tell you that penis pumps are a lot of fun and mischief. Basically, these bad boys pump penises (duh!) to engorge your erection and give you a boost. It's sort of like pimping out a sports car to max out its performance!
I can already hear ya: "Dude, why would I blow up my schlong like it's a balloon?!" Well, in all my years of pumping my junk, I can tell you that these cock enlargers are fantastic sex toys for all sorts of jizz-blasting adventures. So let me tell you all you need to know about dick enlargement pumps!
Top 10 Penis Pumps in 2023 ⁠- Get This Party Pumpin'!
Over the years, I've run into tons of devices that felt more like torture cages for my sensitive pickle. Also, I got ripped off and ticked off… Still, I persevered! After testing tons of enlargement pumps, I've rated my all-time favorites for your pleasure. So let me be your cock pumping hero today and show you 10 toe-curling and dick-hardening devices that pump it up harder than Schwarzenegger pumped iron!
Everything You Need to Know About Penis Pumps
Now that you've seen my top choices, let's dive right into the meat of it all, and I'll tell you what cock pumps are all about. Here, I want to take you through the entire process of finding, purchasing, using and maintaining your pump, and much more. That way, you'll be able to find one that's the best fit for your yogurt launcher. Plus, you'll learn to use it for all kinds of kinky sexperiments.
Basically, cock pumps are not the easiest toys for beginners to get into, and that's why I advise you not to do it alone! Luckily, I love using a penis pump to let my freak flag fly and I'm happy to help! For instance, You need to choose a quality pump that actually works and brings you intense pleasure. Also, you always need to be careful when inflating your manhood and pick only the best pumps for your skin.
But hold your horses, let's first look over some of the main types of dick pumps:
Water Penis Pumps
If you've ever tried to choke the one-eyed snake in the shower, you know that warm water and a hard dong go together like peanut butter and jelly. Well, that's what water cock pumps are all about.
Also known as hydro pumps, water penis pumps make use of water pressure to create a balanced pumping sensation. Water is known to be incredibly consistent under pressure, which is why it can create an even vacuum around the whole girth and length of your popsicle. That results in a balanced expansion, and it also eliminates some of the common issues of standard dick pumps, such as bruising (yup, it's a thing, unfortunately).
Still, even though this type is my favorite when it comes to the actual sensation, things can definitely get messy. The biggest drawback here is, obviously, the water. If you don't want to get water all over your bed, you should stick to only using this pump in the bathroom or shower. Ideally, be prepared to clean up a huge puddle of water (and hopefully some jizz, too) after your pumping sesh.
Air Penis Pumps
This is the OG penis pump. It was the first pumping device to blow up on the adult toy market, and it set the stage for new innovations, including hydro pumps like the Bathmate or the Penomet. Essentially, air penis pumps use air to create a vacuum in the chamber and temporarily enlarge your dingaling.
However, the main limitation of this type is the fact that air is inconsistent under pressure. Meaning, it creates an uneven vacuum. If you over-pump, your chub could experience some bruising or even bending. Luckily for you, most new air pumps come with a limiter or a pressure gauge to keep you safe from any injuries. Also, much like other toys that use air pumps (inflatable butt plugs, pussy pumps, etc.), they have a quick-release valve that allows for speedy deflation.
Electric Penis Pumps
Ah, the beauty of automatic sex toys! Electric penis pumps like the Autoblow SmartPump give you all the hands-free action you can get! You simply need to sit back, insert your flaccid manhood into the cylinder, and press a button. Then, watch as your willy turns into a monster! It's alive!!!
Typically, an electric penis pump is battery-operated or USB-rechargeable, and you won't need to plug it into an outlet. Moreover, they don't have any hand pumps. Instead, you'll get an LCD display.
Plus, while these are a great option for anyone who prefers hands-free operation, they're also incredibly handy for anyone who isn't physically able to squeeze or trigger a hand pump. And if you're already thinking about an automatic penis pump for masturbation and pleasure, why not zero in on one that provides additional vibrating features?
But What Are Penis Enlargement Pumps Anyway?
Hear ye, hear ye! Penis enlargement pumps can be used for sexual pleasure and for medical purposes.
"Anyone with a meat stick can use a penis pump to turn their manhood into Godzilla! Indeed, if you have a dick: you can pump it!"
Originally, they were invented to assist people who suffer from erectile dysfunction (ED). They were seen as an alternative solution to viagra and were also marketed as size enhancers. But, they quickly became a staple in adult toy stores. Why? Well, some curious horndog out there found out that they are actually one of the most intense sex toys for masturbation and couple's play.
And obviously, penis pumps are, well, pumps for your penis! They are also known by other names, including erection pumps or vacuum erection devices (VEDs).
Penis pumps consist of:
A pumping chamber or cylinder that cups your knob
A ring or seal that attaches to the bottom of it
A hand-operated or battery-powered vacuum system that sucks the air out of the tube
And what does all that get you? Well, by sucking out air, the penis vacuum pump generates negative pressure. This pressure actually draws blood into the dick and expaaaaaaaaands it.
So What's the Point?
Well, the whole point of penis enlargement pumps is to give you a bigger, harder erection and preserve it. From a medical perspective, VEDs are a highly effective and less expensive option compared to surgery, lotions, and drugs for ED patients. But as I said, you don't need to have ED to use a penis pump. You can experiment with it solely for extended sexual pleasure and penile wellness!
Penis Vacuum Pumps Can Supercharge Your Hard-on!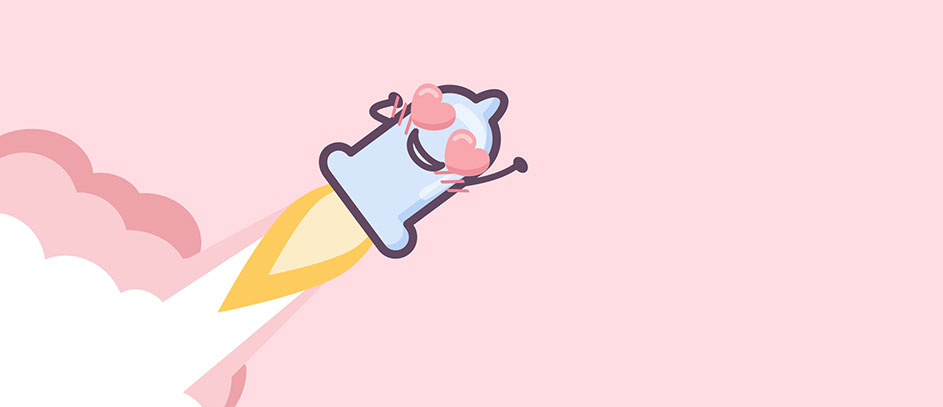 Let's proceed with what penis enlargement pumps can't do, and that is to increase the size of your wang in the long term. These toys are often marketed as penis enlargers, but they are only a temporary solution. By increasing the blood flow, they will temporarily make your cock look larger and veinier than usual.
For example, your shaft and head will grow and "bulk up", and you'll be able to see even the tiniest vein on your blown-up boner.
However, aside from making your cock look like it's on steroids, the swelling will also increase the sensations in the tiny penile tissue nerves. For me, everything just becomes so much better when I pump up. I can feel any kind of stimulation from touching, oral sex, or penetration get magnified by at least ten times! And not to mention how it feels to orgasm when you're puffed up to your maximum capacity!
Basically, these toys will enhance the look and feel of your dick and turn it into something you've never seen before during solo play and sex.
How Are Enlargement Pumps Made?
By now, your horny ass can probably guess that penis enlargement pumps look completely different compared to other toys. They comprise various parts made of materials such as plastic or silicone.
In a standard air penis pump, the two most important parts are the plastic chamber for your penis and the actual pump. The penis vacuum pump is usually attached to the main cylinder via a flexible tube. It's bulb-shaped, and it's found on one end of the flexible tube. Typically, a pressure gauge will be attached to it.
On the other end, the flexible tube will join the top of the pumping chamber. However, another thing that's needed to seal your knob inside is a soft silicone constriction ring or comfort pad. This ring fits around the bottom of the pumping cylinder.
Finally, you should always look for a quick-release valve. This is one of the most important features, as it enables you to quickly release the vacuum on-demand. Moreover, a quality pump should also have a vacuum limiter which prevents the pressure from becoming too strong.
Materials
Penis vacuum pumps are bulkier compared to other male sex toys, and they are not as portable. Most of them are made using robust materials (hard plastics) for the cylinders. On the other hand, the hand pump and the attached tube are typically crafted out of softer plastics or rubber. What's more, the comfort pads/donut sleeves are almost always made of silicone or neoprene. These soft materials eliminate chafing.
When inserted, your wang will come into contact with the comfort pads and the inside of the pumping chamber. This is vastly different compared to sticking your junk into a pocket pussy or a blowjob machine, but you'll still need to pay attention to the materials to make sure you're buying a quality product.
Functionalities
While the basic penis vacuum pump design is relatively straightforward, many models come with additional features. If you prefer pimped-out toys with tons of extra options, modern electric pumps will be your best bet.
Here's a rundown of some of the most important penis pump features:
Key Features of Electric Pumps
Electronic pump LCD screen – Electronic penis pumps include an LCD screen that gives you a better overview of the action. You can use it to see the pressure level, battery level, etc.
Hands-free – Electronic pumps also allow you to use them without manual operation. Just choose a preferred setting from the control panel and pump away!
Selectable modes and intensities – Also, electronic enlargement pumps can offer various selectable modes and suction intensities. You can control them via buttons on the control panel and experiment with various pumping sensations.
Vibrations – Vibrating types include a vibration mechanism that provides strong pulsations. You can even choose from various speeds and strengths!
VR – Can you buy a penis pump with virtual reality capabilities? Unfortunately, while I would love to be able to connect a penis pump to my favorite porn and go crazy, it seems that this technology isn't being implemented on these toy types. Still, you can have fun with them while popping on a VR headset or use it for kinky cam sessions with sexy models or even a long-distance partner.
Features You'll See on Most Penis Enlargement Pumps
Comfort pad – the comfort pad, i.e., the ring that goes around the bottom of the pumping chamber, is an incredibly important feature. It determines the comfort level and the sensations you'll receive when you strap in.
Waterproof – Most air and water pumps are resistant to water. This means you can take them in the shower and not worry about breaking them. However, electronic pumps may not be waterproof, but that will depend on the actual model.
Penis pump sleeves, aka donut sleeves – These are tiny masturbation sleeves that you can slide over your johnson before you push it inside. They are made of soft and stretchy materials like silicone and often look like a basic stroker. Some even replicate the aesthetics of tight female holes. Then, you can pump up and jerk your engorged man cannon off with a fake pussy, asshole, or mouth!
Does Size Matter?
Listen up, young buck: unlike other sex toys like masturbators or cock sleeves, penis vacuum pumps require you to go balls deep. That is, you need to fit all of you inside in order for them to work properly. That's why you'll always need to pick the correct size. If you pick the wrong one, you won't be able to get a tight seal, which means you won't get any pressure, and the pump won't work. So always measure your size and compare it to the pump you're buying. The pumping cylinder should be a few inches longer than your actual size, but the donut sleeve has to fit your girth correctly.
How to Buy the Best Penis Pump
So why do you need me to tell you which vacuum erection device you should buy? Can't you just stick your clam destroyer into the first pump you see and enjoy that sweet, sweet suction? Well, it's not so simple.
While I've had some awesome times with dick pumps, I've also used some duds, which felt outright unpleasant. And yes, they can suck your balls in if you're not careful, so watch out! Luckily, I'm here to take you through the entire process of buying a wang pump that actually works for you. Here, we'll need to focus on:
Choosing the best type for you
Finding the right size
Using it safely and responsibly
Cleaning and maintaining it
Having tons of dirty, dirty fun with your cock enlarger!
Crash Course: Dick Pumps
So how can a vacuum pump make your dick bigger? Well, you probably know how a regular erection works. Several factors (like seeing a pair of massive, oiled-up titties!) lead to arousal, which sends blood to your dong. Then, the blood pressure extends and contracts the erectile tissues. Basically, a penis pump uses a vacuum to start that process by force.
First, it creates an air-tight pocket when you slide your cock inside it. Then, as you pump it, you will create suction and a vacuum. The suction will push blood into the blood vessels in your schlong, and the vacuum will keep it inside. With just two to three pumps, you'll experience the erection of your lifetime!
Of course, the effects are not permanent, and your hard-on could go away as soon as you push that release valve. But, if you want to take your pump off and use your massive wiener for sex or masturbation, you'll need to add an additional constriction ring (cock ring) around the base of your penis. That will keep the blood from flowing out.
Why Should You Use a Penis Pump?
Are you looking to use your penis pump as a medical aid or as a new and highly kinky sex toy? As I explained, penis vacuum pumps are an effective non-drug solution for ED patients. They're mainly recommended for those who are diagnosed with moderate ED and have no other underlying health conditions. Yet, if you want to use it purely for your dirty pleasure, let good ol' Uncle Dick here break down some of the many reasons why this pump could become your new favorite toy.
Obviously, the first is the ability to get a swollen, throbbing erection that looks bigger than King Kong! This can boost your confidence, performance, and sensitivity. I love cock pumps because they make everything look and feel much bigger! This can be a dream come true during masturbation, foreplay, and sex alike. Oh, and I also love seeing the look on my lady Scarlett's face when she pumps up my cock and gets ready to take it all in! It literally gets her so freaking wet and turns her into a semen-obsessed cock worshipper!
But hold up, I don't want to cream my boxers for you here. What I'm getting at is that there's a massive visual element to the whole thing, especially because the pump is a machine that doesn't look like any other sex toy.
Aside from turning your cock into a rock-hard monster, there's a big fetish-play aspect to it that many singles and couples will enjoy. That is, having your enlarged cock sealed off in a see-through pumping chamber could feel strangely arousing if you're into it. It could pave the way to all sorts of dominance and submission fantasies, roleplay, prostate play, orgasm denial, and cock milking kinks, etc.
Is It Safe?
I'm not gonna lie: pumping up a cock is hard work (wink, wink).
You'll have to learn how to operate it correctly to avoid some of the commonly associated side effects. The most typical issues you could experience are bruising, numbness, or skin discoloration. These symptoms are only temporary. They'll go away after a day or two, but you'll be able to avoid them if you use your pump safely.
For example, it's common to experience bruising or discoloration on the shaft or the base. The way to avoid those problems is to use your device as instructed in the manual and only for a short amount of time.
Alternatively, you shouldn't try a penis pump if you have a history of thrombosis, a blood disorder, or if you're using blood-thinning medications. If you're unsure about the potential issues, I suggest you visit a doctor. Yeah, talking to your family Doc about cock inflators could be awkward, but it could save you a lot of trouble.
Still, if you're a responsible and healthy individual, you'll be able to reap all of the orgasmic benefits of penis vacuum pumps without any serious consequences.
Which Type and Material Is Best for You?
Fortunately, the market for dick pumps is huge. You'll truly have a lot of different toys to choose from!
You can pick the color and shape that you like the most, and you can also decide on which type you want to get. Water cock pumps are my favorite, but they are not exactly practical for beginners. If you truly want some liquid action, you'll have to be prepared to get messy and clean up afterward.
However, if you don't want a water pump, you could choose either a basic air pump or an automatic pump with various hands-free features. Regardless of the type, you should always pick a quality toy that looks like it's made out of durable materials.
In this case, the materials won't play such a huge role in terms of feeling, unlike other toys such as blowjob machines or sex dolls, where the materials are the most important. But, just remember that the pumping chamber should be made of robust plastic. You could look out for a well-made pump handle that provides a comfortable grip even if you're using tons of lube.
Moreover, the donut sleeve should use a softer silicone or TPE material that feels comfortable on your goober. If you want to stay extra safe, make sure that most or all of the materials used are non-porous, phthalate-free, and hypoallergenic. All of those qualities will show you that the materials are 100% skin-safe and non-toxic.
How You Should Measure Yourself for a Penis Pump
Here's where most dudes get confused. As with all sex toys, you won't be able to send your penis vacuum pump back if it's too big or too small. This could feel downright disappointing, but remember that it's not the poor pump's fault.
To find the best measurement for you, write the erect and flaccid measurements of your wang (length and girth). Simply take note of your (erect) circumference or girth. Then, find the cylinder width that's closest to your circumference. For example, if your circumference is 4 inches, the recommended diameter is 1.5 inches.
What's more, you should get the correct cylinder length. Most standard cylinder lengths begin at 8 inches and increase. The trick is to get a cylinder that is at least 2 to 3 inches longer than the length of your erect sausage. For instance, if you're packing 5 or 6 inches of steel when erect, an 8- or 9-inch cylinder would be perfect.
Finally, some pumps can use labels such as L or XL to indicate that they can fit multiple sizes. If that's the case, look into the from-to measurements to see which range will suit your member.
Thankfully, if you choose a quality penis vacuum pump from a reputable manufacturer, the sales pages or instruction manuals will give you all the info you need regarding the dimensions of your new toy.
Buying Your New Penis Pump
Okay, so you probably know by now that one does not simply walk into any random 7-Eleven and ask for a penis pump!
The best way to buy penis pumps discreetly is through online retailers. That way, you'll get the privacy you deserve, and you won't have to worry about anyone judging you.
Of course, buying a penis pump should be a completely normal thing by today's standards. And when you buy online, the penis vacuum pump will be delivered to you in a discrete, unlabeled shipping box to avoid prying eyes.
What's In the Box?
So what happens when your brand new penis pump finally gets there? Well, inside the shipping box, you'll see another box, which is actually the original packaging of the toy. Some manufacturers even go full Steve Jobs on their package and create elaborate designs to proudly show off their products. Surely, this isn't as exciting as what you'll actually see inside the box, but it's a great indicator of a quality product.
Moreover, keep an eye out for any extras that you could find in the box. Penis vacuum pumps could come with tons of accessories and goodies, and it's always a nice surprise when you get something for free. That could include different donut sleeves, cleaning/polishing cloths, a storage pouch, a bottle brush for cleaning, and even complimentary lube.
Things to Look for Before Buying
Let me make it even easier for you and tell you exactly what you should focus on:
Buy your toy from a reputable brand.
Inspect user reviews to see what other guys thought of the penis pump.
Check your health to see if it will be safe to use one.
Check out the measurements to find the best fit.
Look into any extra features that you may enjoy.
Things to Avoid
And here are some things you should stay away from:
Avoid all kinds of scammers and fake sites.
Don't buy a cheap or unbranded penis pump.
Get to know the risks before using one and learn how to avoid them.
Dos and Don'ts of Buying Penis Pumps
And if you weren't paying attention, here's a list of dos and don'ts:
Do
Pick the product that appeals to you.
Stock up on other sex toys and use them together with your pump. That could include butt plugs, vibrators, prostate massagers, cock rings, or even ass/pussy masturbators that I had so much fun with in my previous review, etc.).
Be prepared to use lots and lots of lube (more on this later)!
Don'ts
Buy the first pump you see just because you're as horny as a young rabbit.
Choose the wrong size!
Buy your toy purely based on looks. You should also focus on its features, practicality, cleaning options, materials, etc.
Tips on Using, Cleaning, and Storing Your Penis Pumps
Alright: I guess I know what you're thinking: "So, Mr. Turbo, how do I actually use a penis pump? Do I just push my junk inside and pump away until I make my unicorn smile?" Hell no!
How to Use Your Pump Correctly
As I said, it's not all plug-and-play, and there are some risks that you could face if you're not careful. Here's what you should do:
Trim or Shave Your Pubes
This first step is actually quite important because it will help with the seal. It will also minimize any awkward tugging or pulling sensations. If you have a full bush between the cylinder and your genitals, it could get itchy or feel uncomfortable when you turn the suction on. So the fewer pubic hairs, the better!
Lube is Your Friend
A quality lubricant is the most important. You'll need to rub it all over the base of your Schwanz (i.e., the entire pubic area and not just your cockatoo).
Not only will the lube amplify the sensations it will also create a seal between your skin and the cylinder. Plus, you should put some lube on the end of the cylinder.
It's also important to use the correct type of lubricant. That will depend on the material your vacuum device is made of. If it has silicone or TPE components, you should only use water-based lube. If not, you could even use aloe vera gel, K-Y jelly, oil-based lube, etc. Your best bet is to read the instructions to see which lube works the best for your toy.
Pump Up the Jam!
Obviously, the next step is to put your twinkie in the little pee-pee hole and start pumping. But, as I said, there are various different types of pumping mechanisms. That includes battery-powered and hand-powered devices. That's why you should test your penis enlargement pump out on its own to see how it operates and get a better handle on the pumping and release mechanism. It's not going to end well if you forget how to turn off your automatic pump!
When you figure out the pumping mechanism, the next step is crucial: Take. It. Easy! You should calm down and go slowly to see how your penis is responding to the vacuum. Depending on the device, your cock will get hard after 30 seconds to 2 or 3 minutes. If you notice any pain or any other weird sensations, just trigger the release and leave the enlargement pump for another day.
Release
To push the air back into the pump and remove the device safely, just press the included release valve. Again, this will also differ based on the unit you buy. So, inspect the instruction manual to see how to operate the release valve correctly. Usually, it will "deflate" your schlong in a few seconds. Then, you can safely remove the pump.
Put a Ring on It!
No, I don't want to talk you into marrying your penis pump. What I'm saying here is that you can use a cock ring immediately after taking the pump off! You can also put it on before you start pumping, but that's up to you. Regardless, this is the best way to prolong the throbbing effect of the pump! It will keep your rooster hard for ages, and you'll be able to use your freshly pumped cock for tons of bedroom debauchery.
But, a fair warning here: you shouldn't use your penis pump for more than 20 minutes. You can re-pump every 5 minutes to strengthen the suction. But, after 20 minutes, just remove the pump. Additionally, if you're going to use a c-ring, don't leave it on for more than 30 minutes.
Cleaning and Storage
And what happens when you're all done and worn out from all the jizzing? You'll need to clean your pump in and out to avoid any bacteria or mold buildups! Let me take you through my method:
Separate the cylinder from the pump system.
Soak the cylinder in warm soapy water.
Don't submerge the pump system if it has electronics, as these are easily damaged.
When you take out the cylinder, you can scrub it with a soft bottle brush to clean any tiny details.
Also, wash the support rings, but try to be gentle to avoid any damage.
After that, you can leave your device to air dry, or you can pat it down with a dry cloth. If you're not using the device, try to repeat this cleaning process every week or so. What's more, never, ever pop your penis pump into your dishwasher!
Finally, when your pump is clean and dry, you can store it. Try not to leave it in the open or put it in a box with a bunch of other sex toys. I've had the best results with a large ziplock bag or a plastic container.
Penis Pumps Industry Overview
And how about a little overview of the history and future of vacuum erection devices? Let's do it!
So When Did It All Begin?
Vacuum constriction devices were first invented by American physician John King in 1874. King was a doctor who constructed the vacuum pump as one of the earliest treatment options for erectile dysfunction. He created a glass exhauster that was able to produce a vacuum and create an instant artificial erection. Unfortunately, King couldn't come up with a way to preserve the erection once the pump was taken off. But, in 1917, a German doctor named Otto Laderer thought of the brilliant idea to use a constriction ring.
Even though Laderer patented the idea as his own, it wasn't until the 1960s when a Geddins Osbon, a Georgian, entrepreneur finally brought the device to the mainstream. Osbon personally guaranteed that his device would be able to work for over 20 years without failure. Finally, in 1982 a commercially manufactured VCD received FDA approval and hit the market.
It took a while until the world of medicine accepted the device as a legit treatment for ED. But in the world of sex toys, the penis pump blew up, and the rest is history. During the 1980s and 1990s adult toy boom, millions of sex-positive horndogs and cock-craving females were figuring out the joys of vacuum pumps for men. Today, there are hundreds of commercially available dong pumps, and it seems that there's still room for innovation.
The Future of Pumping Your Poodle
Currently, you'll be able to find all kinds of dick pumps, from robot-like milking devices to pumps that look like a tight vagina or anus. As I said, there are tons of features you can play around with, including vibration and even remote control. Here, some of my favorite brands are Bathmate, Lovehoney, CalExotics, Penomet, and Fleshlight (the Fleshpump is seriously awesome!). One of the best devices I've tried was the Optimum Series Automatic Pump (customizable pumping exercise regimens!!!) and the Autoblow SmartPump.
However, I think that other sex toys like automatic masturbators, blowjob robots, and AI sex dolls are hogging some attention away from dick pumps. While cock pumps are incredible toys, I would like to see some next-gen features implemented on them. That includes VR or AI capabilities. Wouldn't it be nice to get a device that could pump your wang automatically while also stroking it in various patterns and speeds? And what if you could link it up to your favorite VR porn to immerse yourself in kinky 3D pumping action?
I would definitely pay good money for all that, but for now, you can focus on what's available. So don't wait any longer to order your new penis pump! Just slide in, pump away, and watch as your wee-wee transforms into a rock-hard monster!
⚠️ Disclaimer: Our articles contain affiliate links. If you like our content and wish to support our work, consider purchasing your new sex toys through our links. For each purchase through our links, we receive a small commission but at no extra cost to you.
FAQ
To sum up, let's cover some of the most frequently asked Q's regarding dick pumps:
It's easy to lose yourself in all the pleasure and pump away once or twice a day. I want to warn you not to do this if you're a beginner or intermediate user. Pumping that often is not safe. Instead, try to limit your pumping session to two to four times per week. Also, don't pump more than once a day. And most importantly, don't do it for longer than 20 to 30 minutes.
Absolutely! While the whole point is to create a pumped-up and supercharged erection, you can also jerk off with a vacuum pump for men or even use a vibrator on your balls to make your cock explode. It's perfectly okay to jizz inside your penis pump. In fact, it's nearly encouraged if you want to try some fetish play and get milked without using your hands. Still, remember that blowing a massive load inside your penis enlargement pump will require thorough cleaning afterward.
While it's safe to use a penis enlargement pump with a pierced or even uncircumcised penis, penile implants could cause problems. Piercings will not cause any interference during the pumping, but using a pump with a penile implant is extremely dangerous.
While penis pumps are always marketed as cock enlargers, their effect on you will depend on what you use them for and how often. The most visible long-term effect is that they'll boost your stamina in bed. But when it comes to size, it's actually hard to tell. Some frequent pumpers can notice a small increase in length and girth (about 1 to 2 inches). Also, it will take one to six months to see these results, but that will also depend on your initial size, frequency of use, the device itself, and your lifestyle choices.
No, a penis enlargement pump will not and should not feel painful. If you use it correctly, you'll feel a special type of pressure as your penis gets bigger and bigger. You could experience a slight pinch of the skin around your cock and balls, though. What's more, if you don't pay attention, you could encounter some issues. Namely, the incorrect use of penis pumps or a poorly fitting device could result in temporary bruising, numbness, or redness.
As mentioned, you shouldn't use them if you have a penile implant. Plus, they are not recommended for people who have a history of blood clotting (thrombosis) or a blood disorder. You should also avoid them if you are taking any blood-thinning medicine.
If you haven't gotten a regular checkup in a while, or you are unsure if you're healthy enough to use a dick pump, it's totally acceptable to visit your doctor. Your doctor can inspect you to see if everything is okay and if a penis pump would be a good choice for you.