Oct/24/2022
Last Update: June 26, 2023
883
7 min read
Fleshpump Review: Idiot-Proof Penis Pump That Delivers Huge Results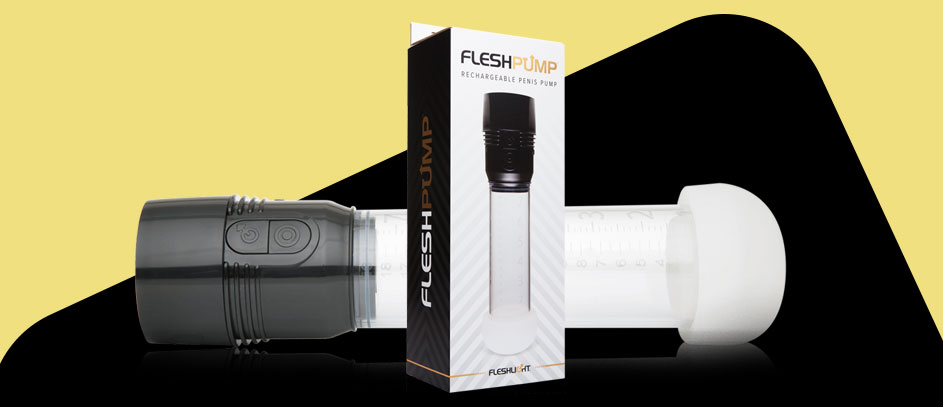 After fucking literally every fake pussy, ass, and throat on the planet, I decided to give my worn-out cock a well-deserved break and test out the new Fleshlight Fleshpump to find out if it's worth it or not. We've all pushed our goobers deep inside a Fleshlight or two at some point. Chances are that you know all about them. Heck, you may even be an avid collector. However, the new Fleshpump does something completely different. It will pump up your cock to make it bigger and harder! With soothing vacuum therapy, this electric penis pump promises to give you stronger and harder erections. Get ready for supercharged stamina! And that's exactly what my micro-cock is looking for right now for this Fleshpump review. So let me pump up the jam and get my tiny junk ready for this Fleshpump review!
Make Your Monkey Grow!
Let me get something straight. Pretty much every guy out there has at one point in his life thought about boosting the size of his pickle. It doesn't matter if you're below or way over average. You will always have that lingering thought in your head: "What if it could be just a bit bigger?"
Listen, even if you're perfectly satisfied with your 8-inch hammer and you know that I've been blessed down there, you could always wonder what it would be like to fuck your GF's holes with something a little bigger. Especially if she's into huge black dildos…
So yes, even if there's no real need for it, there's nothing wrong with wanting to pump your junk. Conversely, if you're not so well endowed or if you have erection issues, a quality cock pump will go a long way.
That's where I cum in. I've always needed some help with my 4-inch cock. After all, the ladies don't call me Vlad the Not-Impaler because of my huge size… Still, my burden has made me an expert on all kinds of cock pumps and dick extension methods. So what's going to happen when I put my 4-inch dick inside the Fleshpump?
First Impressions
Let's focus less on my 4-inch baby carrot and talk a little bit about Fleshlight. At first glance, buying a penis pump from this company may seem a little weird, right? After all, Fleshlight is famous for virgin-tight masturbators that resemble pornstar pussies and assholes. Thus, you wouldn't expect this company to venture into the realm of cock pumping. There are tons of other companies that make world-class penis pumps. Some, like Bathmate, are already world-famous. So how does the new Fleshlight Fleshpump fit in?
Well, if you're completely clueless, the Fleshpump will pump up your penis (duh!). Seeing that it's made by Fleshlight, there is already a ton of hype surrounding it. So did Fleshlight jump on the penis pump train just to capitalize on its reputation? We all know that this company has designed some game-changing masturbators over the years. However, when I first started my Fleshpump review, I tried to keep an open mind and inspect whether this penis pump is quality stuff or if it's just a novelty item.
Still, since I'm such a Fleshlight fanboy, my cock couldn't help but tremble in excitement when I received it for my review. One of the things that first stood out to me is that this sucker is totally electrical. It provides automatic electrical pumping. This is totally different from those clumsy and inexpensive manual pumps. What you'll get is an automatic vacuum system. It will gently, gradually (and safely!!!) draw blood into the bottom of your cock until it swells up like a freaking eggplant.
Fleshpump Features
USB-rechargeable
Automatic vacuum system
Two-button interface (pump and release)
Quick-release safety valve
Two soft donut sleeves
Transparent cylinder
Total length: 13.3 inches
Insertable length: 8 inches
Diameter: 3 inches
Includes a packet of Fleshpump lubricant
How Does it Feel?
During my Fleshpump review, I noticed that this unit uses a unique and quite effective mechanism. As I said, there are tons of cheap manual pumps that can't hold a candle to this one. With the Fleshpump's automatic mechanism, the whole point is to get an even pumping effect across your entire shaft. Another thing I loved about the Fleshpump is that it simply feels awesome.
In fact, it's not easy to describe the sensations you'll get from this thing. Imagine someone deepthroating the shit out of your cock with unrelenting suction across your entire shaft. Mmm-hmm, that's kind of what the Fleshpump does. When I used it for the first time, it created such a strong vacuum. It literally sucked my soul out of my balls! To put it simply: this thing is hungry and it's on a mission to make your cock bigger. It will not stop until it gets the job done.
Does Your Dick Fit?
Obviously, Fleshlight is famous for putting out premium quality stuff and the Fleshpump is no different. It costs around $100 depending on where you buy it. That makes it much cheaper compared to units like the Bathmate HydroXtreme. However, that price still calls for premium materials and a sturdy build.
Luckily, the Fleshpump uses body-safe ABS plastic and silicone materials. That way, you don't need to worry about any skin incompatibilities. It's also quite large, with a total length of 13.3 inches. Now, the insertable length is 8 inches. This is more than enough for me. Still, this pump doesn't come in an XL version for guys with 8-inch dicks. And that's a damn shame because I know a couple of big-dicked fellas who would be thrilled to try this pump.
Assembly
Basically, if your dick is anything between 1 and 7 inches, you'll be able to use this pump to its fullest. What's more, I should also mention that this thing is pretty much idiot-proof. Unlike most other cock pumps that are quite complicated to assemble, the Fleshpump is so simple that even a monkey could use it. Well, I don't want to see a monkey with its cock strapped inside a penis pump, but that's not the point.
What matters is that you don't need to assemble the cylinder. All you need to do is pick a donut sleeve. One is quite tough and inflexible while the other is softer and more supple. You just need to see which one feels the best and take it from there. Finally, when you put the sleeve and the cylinder together, you'll get a pump that feels safe and sturdy but also lightweight.
It's Pumpin' Time!
I'm guessing that you're primarily interested in how this pump feels and whether it's actually effective or not. Well, I didn't have any complaints when I pushed my pocket rocket inside. The cylinder is nice and wide. Plus, the sleeve I chose felt incredibly comfortable. What's more, I have to hand it to Fleshlight for making such a simple system.
There are only two buttons that control the action and a quick-release valve. This valve will save you in case you get too excited. And that's about it. Just stick your cock in, push the button, and pump away! Then, wait for 2-10 minutes and release the pressure with the other button. There's literally no thinking involved here. Just sit back and watch your cock grow!
Since we're on that subject, I also enjoyed the transparent cylinder. It lets you observe as your cock swells up. It can look super kinky while you're doing it. Trust me, this works wonders for all kinds of BDSM sex games and fetishes with a partner.
On a side note, it takes about 2 hours to charge this thing. However, you can also use it while it's plugged in. The neat feature here is the super-long USB cable that won't keep your ass glued to the wall.
Extend Your Cock In 90 Days
According to Fleshlight, the Fleshpump is designed to deliver results if you use it continuously for 90 days. This is different from other high-end pumps that require longer treatments. Of course, 90 days is a long time, but that's nothing compared to getting a bigger dick!
Pros
It's so snappy! The entire unit is much simpler to use and assemble compared to other options on the market
It works instantly and makes my dick throb harder than ever before
You can use it while it's being charged
Cons
Not waterproof
There's no XL version for guys with bigger dicks
All of the wonderful simplicity comes at a cost: there's only one setting that may or may not feel too intense for you depending on your preferences.
Fleshpump Review: Worth It or Not?
To sum up my Fleshpump review, I had an awesome time using this penis pump and I definitely saw a change down below after a few weeks. It's super simple to use and it feels awesome, but you will need to be aware of its drawbacks before you start pumping.
⚠️ Disclaimer: Our articles contain affiliate links. If you like our content and wish to support our work, consider purchasing your new sex toys through our links. For each purchase through our links, we receive a small commission but at no extra cost to you.
| | |
| --- | --- |
| 👉 Name: | Fleshlight Fleshpump |
| ⚙️ Features: | Electronic Operation, USB Rechargeable, 2 Donut Sleeves |
| 📁 Type: | Penis Pump |
| 🛠️ Materials: | ABS, Silicone |
Stick your cock in and relax: It's mindlessly simple to use!
5
You get two donut sleeves so you can choose which type of texture and sensation you prefer.
4
While the functionality is simple, you're only limited to one setting.
3
It's lightweight and easy to assemble, but it's not waterproof.
3
Editor's Pick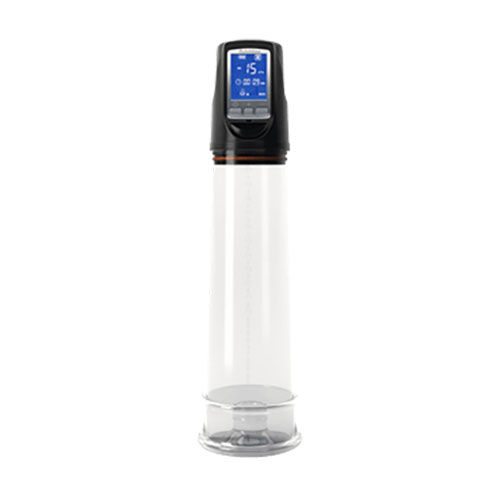 Autoblow SmartPump
⚙️ Special features:
Seamless pumping experience
⚡ Power source:
Rechargeable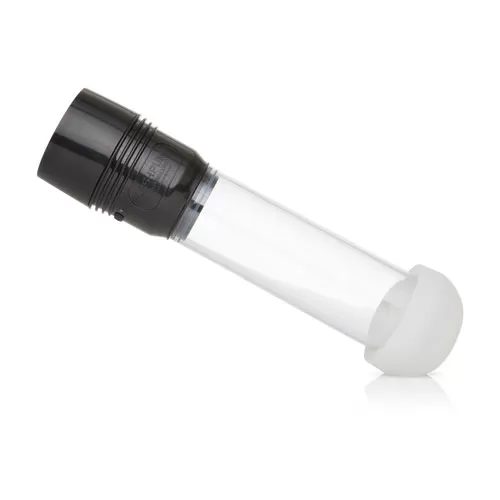 Fleshpump
⚙️ Special features:
Quick release safety valve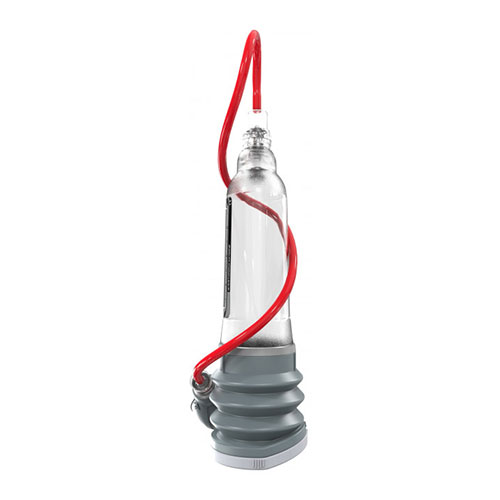 Bathmate Hydroxtreme 7
⚙️ Special features:
Easy pumping in any position