Oct/24/2022
Last Update: June 26, 2023
884
8 min read
Lock, Cock, And Two Swollen Balls! CB-6000 Male Chastity Cage Kit Review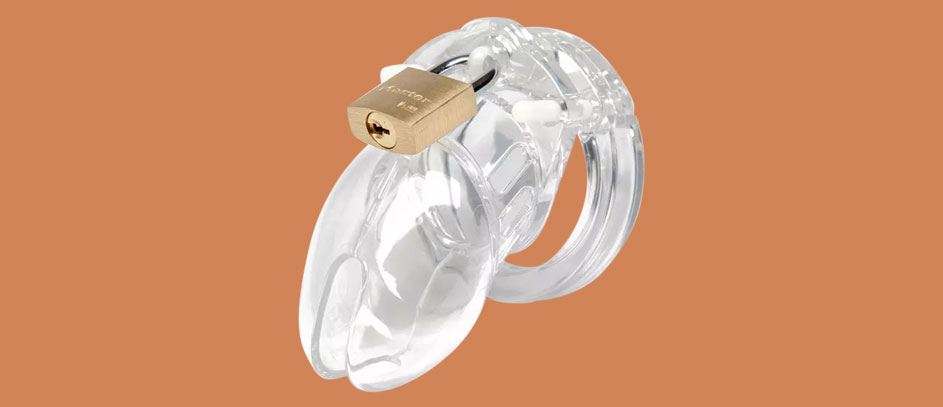 If you want to explore new levels of pleasure (or pain!!!) in the bedroom, it's definitely time to lock that cock up, chump! But if you are seriously considering the chaste lifestyle, you'll need to trap your manhood with a quality device. Just take me, for example. I'm a huge fan of imprisoning my miserable 4-inch dick. Oh, I love it when my mistress uses and abuses it like it's a worthless rotten carrot. Now, there are some fantastic options out there, and some make you feel like you're sticking your cock in a freaking cheese grater. In this CB-6000 male chastity cage kit review, I'll try my best to give you the full lowdown on what it's like to actually use this unit to deprive yourself of all stimulation and turn into a good little bitch boy.
So what does the CB-6000 really feel like when I confine my dick inside it? Is it a good choice for beginners and pros? Let's head to the dungeon and find out!
Enter the Cage of Enlightenment
First of all, the CB-6000 sounds like a damn good name for a cyborg assassin in a new Terminator movie, doesn't it? Well, it's not exactly memorable, but I'm hoping it will terminate my dick and make me beg for mercy!
But let's get real. This cock cage is made by CB-X, a true legend in the market of chastity sex toys. There are two models of this cock cage, including the standard CB-6000 and the CB-6000S, the latter coming with a shorter length.
Now, I'm definitely not a shower, but I chose to focus on the standard unit for my CB-6000 male chastity cage kit review. And if you didn't know, CB-X has been at the forefront of the cock cage industry for over two decades. This pioneering company has created tons of innovative designs that others have tried to copy.
However, the thing that sets it apart from other manufacturers and copycats is an incredibly high standard of quality. Currently, CB-X makes six size options for its male chastity cages. The CB-6000 is one of them. It's 3.25 inches long, and you can think of it as a standard model that most guys can wear. It also comes in fancy finishes that I'll cover letter.
First Impressions
If you've never tried a cock cage, you might wonder what you can even do with such a contraption. Sure, you can use the CB-6000 for chastity play, but there are tons of cock cages out there. You will need to know what you're looking for exactly if you're in the market for one.
If your new little prison fits you perfectly, you can pretty much reinvent your sex life through all sorts of chastity play adventures and BDSM games. Simply put, a quality cock cage can deliver plenty of fun for its price! Speaking of which, the CB-6000 will set you back around $160. Too much? Sorry, but that is just the average price for a quality cage!
Moving on, the first thing I noticed was the elegant build and the light weight. Namely, the CB-6000 is made of polycarbonate. It also has an ergonomic shape along with some vents. On top of that, it comes with a pee-pee hole, which really gives you no excuse to take it off!
Combine all those features, and you'll get a super comfy yet quite intimidating cage that you can use for all kinds of kinky chastity play. Oh, it also includes plastic padlocks, ensuring total discretion when you need it most. You can literally walk past airport security with this bad boy, and no one will notice!
Unboxing
As I said, the CB-6000 is available in several different colors. That includes wood, chrome, and camouflage. I chose the camouflage finish simply because I wanted to act like a dirty dog who was ready to obey all of my Mistress' commands.
When I was finally able to unbox the unit for this CB-6000 male chastity cage kit review, it came in a sturdy black box. What's neat is that there is another zippered carrying bag. This soft bag is perfect for long-term storage! You'll also find tons of different nuts and bolts inside the box, including:
CB-6000 cage
5 rings
4 spacers
4 locking pins
1 master key and padlock
5 plastic locks
Complimentary silicone-based lube
CB-6000 Features
Medical-grade polycarbonate
Ergonomic design
Vented
Comfortable for long-term wear
Urination/ejaculation hole
Length: 3.25 inches
Ring sizes: 1-1/2 inches, 1-5/8 inches, 1-3/4 inches, 1-7/8 inches, 2 inches
Numbered plastic locks
Finishes: Wood, Chrome, Camouflage
Cut to the Chaste…
Besides the customization options, one of my favorite things during this CB-6000 male chastity cage kit review was the finish. Each cage gets a unique print, and that ensures that there are no two identical finishes. That may not matter to you, but I think it's a premium feature. Plus, I love knowing that no one else in the world has the same-looking cock cage!
However, you will need to measure your member before ordering this cage. Also, you'll have to study the instructions to see which ring fits you the best. You'll also need to attach the ring to a two-prong banana-shaped connector. The rings actually have a horseshoe shape, and they will go around both your noodle and your berries. In other words, they will trap your cock and your balls too!
At the end of the day, you just need to be a little more careful with this type of setup and make sure that you assemble the unit correctly. For example, the spacers and locking pins allow you to change the gap between the cage and the main ring. What I liked here was that, even if you set the gap wrong, it won't squish your gonads or feel awkward.
Fit and Feel
Not gonna lie, but the cage portion of the unit is a bit tricky to attach. The design is relatively narrow, and the cage is enclosed. Hell, there was no gap between my cock and the cage that allowed me to use tools like cotton buds to ease my entry into it! That stretched out my foreskin quite a bit.
Still, everything will depend on your girth. I'd advise you to use plenty of lube. If it still feels weird, try wearing a nylon sock over your cock. I found that method to be the best because it eased my transition into the cage. Also, you can simply pull the nylon sock out of the pee-pee hole afterward. Again, that may not be the case for you if you have a thinner dick.
Aside from that, the entire unit is made of high-quality polycarbonate. This plastic material is quite strong, and it's also body-safe, non-porous, and hypoallergenic. Therefore, it won't require a lot of maintenance at all except for the occasional cleaning. However, you will need to be careful and clean the vents and rings properly with a small brush. That is no biggie since most other chastity cages require you to do the same.
Locking Mechanism
Even though it took some effort to get my prick inside, I heard a really satisfying sound when I finally closed the lock. One thing to mention here is that you'll get two different ways to lock up your junk. One is a master lock and key. This lock feels incredibly sturdy, and it is literally impossible to pick it. Personally, way too many chastity cages on the market come with low-quality locks, and this is definitely not one of them.
What's more, you'll also get five smaller, individually numbered plastic locks. These locks feel a bit flimsier than the master lock. Since they're made of plastic, they are much easier to remove if you're alone and you need to take off the device in an emergency. Like, you could be eating a burrito and end up with hot sauce all over your nuts. In that case, you can easily take off the cage and avoid an embarrassing trip to the ER.
Plus, the number system will be incredibly useful if you have a Keyholder. It will let them know exactly whether or not you cheated and tried to take off the lock when they weren't looking. Then, if you were indeed a bad boy, they can punish you in the way they see fit… Oh, the horror!
My Experience
I can't really describe how I felt during my CB-6000 male chastity cage kit review simply because this cage overwhelmed me with awesome sensations. When I first opened it, I was able to wear it for three whole days without any discomfort. Also, I loved how my erections (even those nocturnal ones) felt. They didn't cause me too much pain, and the cage provided just the right amount of constriction.
There were a couple of times when the cage felt awkward. However, that was only because there was a strong erection bursting out of my microdick, and I couldn't get it down. In such cases, the ring will move upwards and dig into your cock from under your balls for the duration of your boner. It's not an extreme sort of pain, though. I actually found it quite pleasant during some tease and denial sessions with Mistress!
Finally, perhaps the best feature of this cage was the enclosed design. Other than the vents and the urination hole, there is no way that you'll be able to touch or stimulate your cock. I literally couldn't feel a thing when I was locked up. Even better, I noticed a massive boost in sensitivity when Mistress unlocked me and finally made me cum like a racehorse!
Pros
Fully adjustable to your width
You can experiment to find the best fit
The enclosed design pretty much blocks all kinds of stimulation
Cons
It can feel a little uncomfortable if you can't shake off your erection
The opening may be too tight for some fatter dicks
Final Thoughts: CB-6000 Male Chastity Cage Kit Review
Here's what I can conclude from my CB-6000 male chastity cage kit review. Basically, this is a top-notch unit for any beginner or intermediate user out there. It does take some getting used to, but in the end, it's super effective, and it feels awesome. The only thing that's left for you to do is put it on and beg for mercy!
⚠️ Disclaimer: Our articles contain affiliate links. If you like our content and wish to support our work, consider purchasing your new sex toys through our links. For each purchase through our links, we receive a small commission but at no extra cost to you.
| | |
| --- | --- |
| 👉 Name: | CB-6000 Male Chastity Cage Kit |
| ⚙️ Features: | Adjustable, Body Safe, Enclosed Design |
| 📁 Type: | Cock Cage |
| 🛠️ Materials: | Polycarbonate |
It has a neat curved shape with a smooth texture that feels comfortable for long-term wear. However, I struggled to get my dick inside.
4
You can choose your ring size and find the perfect fit.
5
The polycarbonate material is very lightweight, and the enclosed design does a great job at preventing any sort of stimulation.
4
It comes with several different locks, so you won't have to worry about losing one or two.
5
Editor's Pick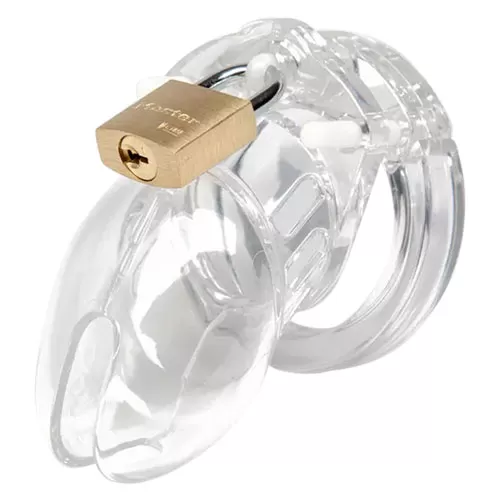 CB-6000 Male Chastity Cage Kit
⚙️ Special features:
Comfortable long-term wear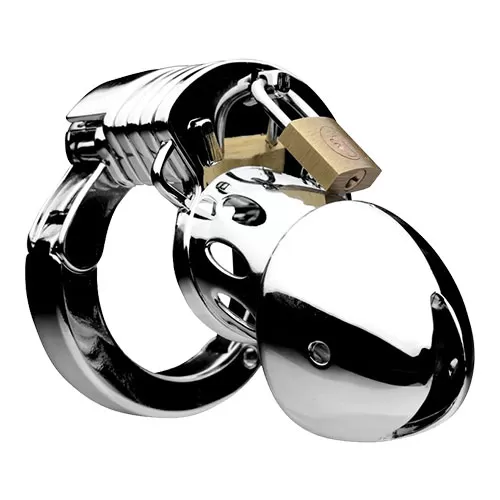 Master Series Incarcerator
🛠️ Material:
Stainless Steel
⚙️ Special features:
Easy to sterilize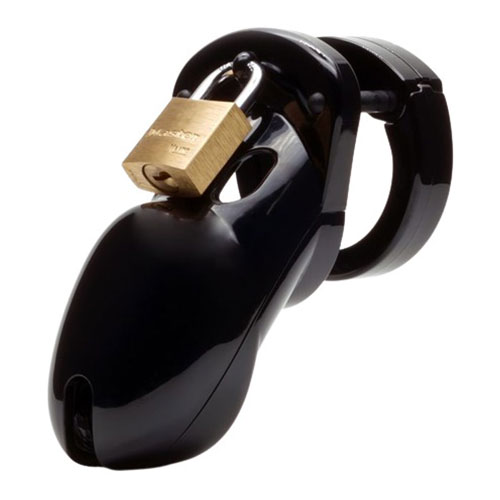 CB-3000 Male Chastity Cage Kit
⚙️ Special features:
Tailored wear