Aug/23/2022
Last Update: June 26, 2023
774
7 min read
Lock Me Up And Call Me Guilty! Master Series Incarcerator Review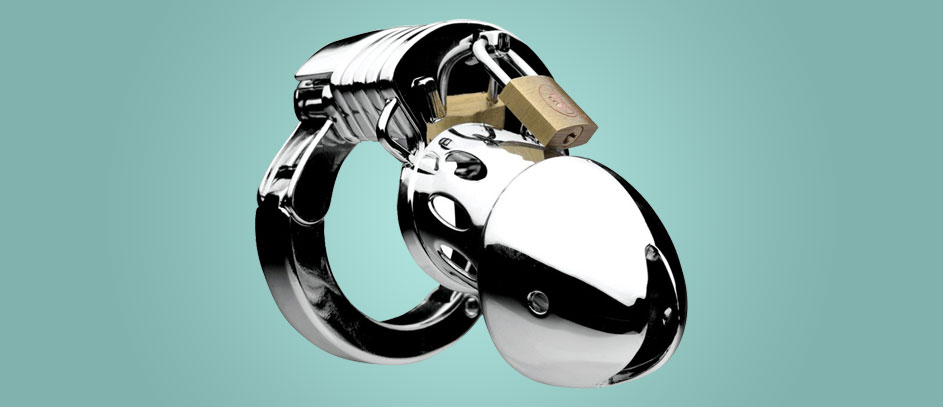 I don't always experiment with chastity play, but when I do, Scarlett imprisons my worthless cock and keeps me locked up for days like a little submissive bitch! She makes me plead and beg during my imprisonment. All I can do is follow her commands as my balls swell up with no promise of that sweet release! Oh, the horror! If you want to get humiliated and explore the wonderful agony of chastity play, you're gonna need a quality cock cage. But is the Master Series Incarcerator a good choice for trapping your balls and confining you with no escape? Find out in my Master Series Incarcerator review!
For this Master Series Incarcerator review, Scarlett is going to incarcerate my worthless cock and balls and we'll see just how much suffering I'll have to endure! Hopefully, she'll also use a massive strap-on to ram my boy pussy balls deep and make me scream! So let's visit the dungeon, buster!
Master Series Incarcerator: The Ultimate Cock Blocker
For starters, I've tried dozens of cages that actually pinched my dick or twisted my balls, and not in a good way. And I can't tell you how many times Scarlett and I had to fumble around with all sorts of defective mechanisms while unlocking my manhood. That's why I've come to the conclusion that premium cock cages like the Master Series Incarcerator are the smartest option compared to cheaper alternatives. Sure, this thing costs nearly $150 depending on where you buy it. However, for the price, you'll get a high-quality shiny adjustable cage that will fit your length correctly and offer adrenaline-fuelled chastity fun.
Fully Adjustable Chastity Cage
Basically, the Master Series Incarcerator is a fully adjustable chastity device. It features a cuff-like design with a base ring that lets you adapt it to the size of your dick. It's a stainless steel cage. This is pretty much the ultimate material for chastity devices. It's strong and has a nice weight to it. Plus, it looks like it belongs in a dark dungeon full of torture devices and kinky tools for anal training. I've been a good slave!!!
But seriously, the Master Series Incarcerator is a premium cage that can suit all tastes and nasty kinks. What's also great about it is that it was designed for long-term use. Your Mistress can lock you in, hide the key, and keep you trapped for months! The rest is pretty simple. Just do what your queen commands but make sure it's consensual. After that, you can lick and worship her feet, smell her sweaty asshole, clean her boots, or experiment with any other fetish that's been lingering in your mind.
First Look
To be honest, Scarlett and I have taken a little break from chastity play in the past few months and we were just recently coming back to it. When we tested this cock cage for my Master Series Incarcerator review, we knew that we would be entering into that special world of pleasure and pain yet again.
If you don't know anything about Master Series toys, let me explain. This brand makes all kinds of BDSM toys and gear. That includes hoods and mouth gags, big black monster dildos, urethral sounds, nipple clamps, butt plugs, and chastity cages. It's not one of the most famous brands out there, but I've tested several of its toys so far and most of them have managed to impress me.
As I said, the Master Series Incarcerator is a premium cage that costs under $150. In my experience, that's how much you should expect to pay if you're on the lookout to get your cock locked up in style.
When I started my Master Series Incarcerator review, I couldn't help but think about that name. It just sounds badass and it reassures you that you're going to have a fun time getting jailed. What's more, when Scarlett and I unboxed it, we were definitely struck with a wow factor that told us this thing meant business. It's shiny, solid, and it definitely looks like something that belongs in the dungeon of your favorite MILF librarian who has a secret desire to dominate you with some huge anal beads!
Now, if you remember, chastity play is not only a fetish, it's definitely a way of life. That's another reason why I was impressed with this cage. It looks like it can handle anything and it's literally going to last you a lifetime.
Unboxing My New Torture Device
If you care about product packaging, I can only say that the Incarcerator arrived in a neat black box with all the parts inside. Since it's adjustable, you'll have to assemble it before use. Here's what's in the box:
Incarcerator cock cage
Padlock with three keys (trust me, you need more than one key!)
3 spacers for different penis sizes
Cock ring
Locking assembly
Overall, it was pretty easy to put this thing together and make it fit my dick. However, if you're a beginner, I'd advise you to read the user manual carefully or even check out my full guide on chastity cages. I'm not gonna tell you how to adjust it here because that would take too much time, and the user manual is definitely a better reference for you compared to a horny pervert who just craves to get his nuts locked up.
Features
Made of stainless steel
Hygienic and non-porous
Open tip
Durable and impact resistant
Double-hinged cock ring with 3 spacers for size adjustments
Metal plate locking assembly
Adjustable pin system
Breathable
Suited for long-term wear
Dimensions
Total length: 4.25 inches
Insertable length: 3.25 inches
Width: 2.65 inches
Insertable diameter: 2.56 inches
Weight: 18 ounces
Fit and Feel
So how did the Incarcerator feel when I used it in action? Well, I was very, very impressed with the craftsmanship here. The outside is nice and smooth and the inside has no metal barbs. Also, the curves are subtle and I didn't find any major pinching points.
Now, there are certain bovine-esque qualities to my junk. My cock would definitely not fit inside if it was at its fully erect size of 8 inches. Of course, when I'm flaccid, I measure a lot shorter at around 4 inches.
While you can adjust the Incarcerator based on your size, I think that my length is the maximum that this thing can hold. If you're shorter than that – great. If not, you might struggle to fit your whole dick and balls inside. What's more, I found that the adjustment mechanism is a bit tricky to set up and put on by yourself. If you have a bigger dick, it will be easier if your partner helps you.
Steel Thrill
Moreover, remember that this is a steel cage. It's much heavier compared to plastic cages. That's why it may require some trial and error until you get it to fit you without falling off.
Nevertheless, the Incarcerator feels awesome once you get used to it. Sure, the whole point is to torture you and make you feel inferior to your mistress, but that doesn't mean your actual cage should hurt or pinch your dick. I found no problems here and my dick stayed inside comfortably without getting twisted or hurt.
Of course, all the fun happened when Scarlett trampled my balls with her sweaty feet and told me I was a dickless little pig. My erection wanted to throb harder and harder, but it had nowhere to go and I had one of the most humiliating ruined orgasms ever! What I should also mention is that the opening on the tip is quite wide. It ensures you can pee or ejaculate through the cage while locked up.
Materials
To me, the Incarcerator looks like it uses the highest grade of stainless steel possible. There are no sharp edges and the thing just looks like it's safe and durable. Plus, since it's made of steel, you won't have to worry about germs and bacteria. It will not absorb germs. That's why it's safe for long-term wear. Also, if you're into temperature play, you can heat up or cool down the cage before playtime for some extra spicy sensations.
But, as I said, the steel adds quite a bit of weight. Some guys enjoy that, others just don't have the testicular fortitude to handle it.
Safe Use and Cleaning
As always with cock cages, you and your partner will have to be careful. What I liked here was that the stainless steel cleans up easily. You can wash it with soap and water or you can boil it to fully sterilize it. However, I'd advise you to use a small brush to clean all the fine details in the steel. My only gripe here is that they didn't include a small brush in the box and I had to find one separately.
Pros
Adjustable design
High-quality steel
Doesn't pinch or twist the skin
Cons
It might be a bit too small for endowed slaves
It's quite heavy
Summary: Master Series Incarcerator Review
Overall, I experienced tons of wonderful suffering with the Master Series Incarcerator. I'd definitely recommend it for beginners or pros, but I'd advise you to measure yourself carefully to see if your cock will fit.
⚠️ Disclaimer: Our articles contain affiliate links. If you like our content and wish to support our work, consider purchasing your new sex toys through our links. For each purchase through our links, we receive a small commission but at no extra cost to you.
| | |
| --- | --- |
| 👉 Name: | Master Series Incarcerator |
| ⚙️ Features: | Adjustable, Body Safe, Durable Design, Double-Hinged Cock Ring |
| 📁 Type: | Cock Cage |
| 🛠️ Materials: | Stainless Steel |
Fits nicely around my cock with no sharp edges. However, it could have been a bit bigger on the inside.
4
Easy to assemble, clean, and use for long-term wear.
4
The stainless steel feels awesome although it's a quite heavy.
3
It makes it impossible for me to get an erection, but that's actually a good thing for my miserable slave cock!
5
Editor's Pick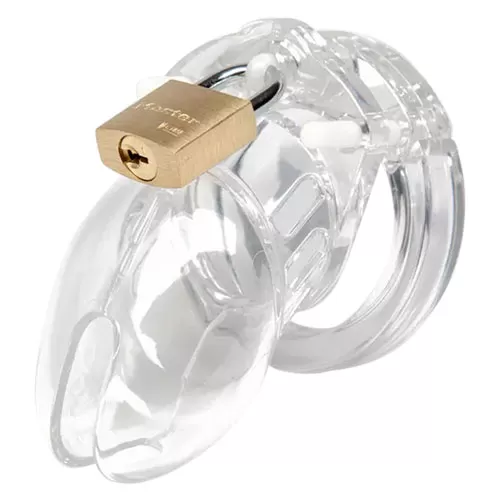 CB-6000 Male Chastity Cage Kit
⚙️ Special features:
Comfortable long-term wear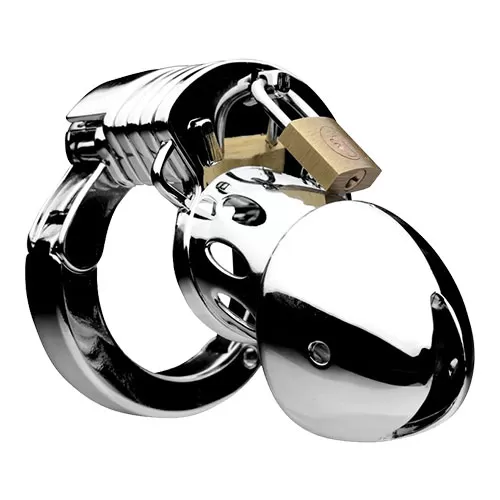 Master Series Incarcerator
🛠️ Material:
Stainless Steel
⚙️ Special features:
Easy to sterilize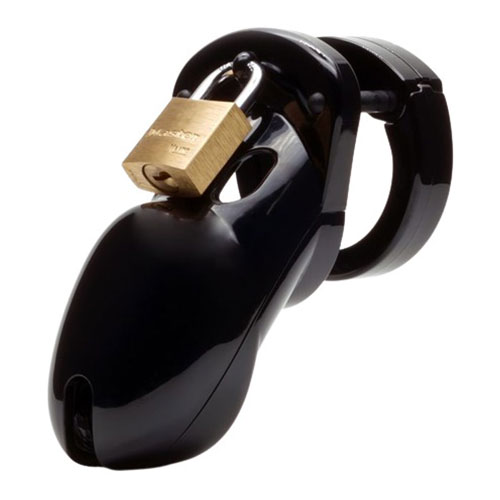 CB-3000 Male Chastity Cage Kit
⚙️ Special features:
Tailored wear