Aug/02/2022
Last Update: June 26, 2023
872
7 min read
Lelo F1S V2 Review: Cum Hard With Sonic Waves!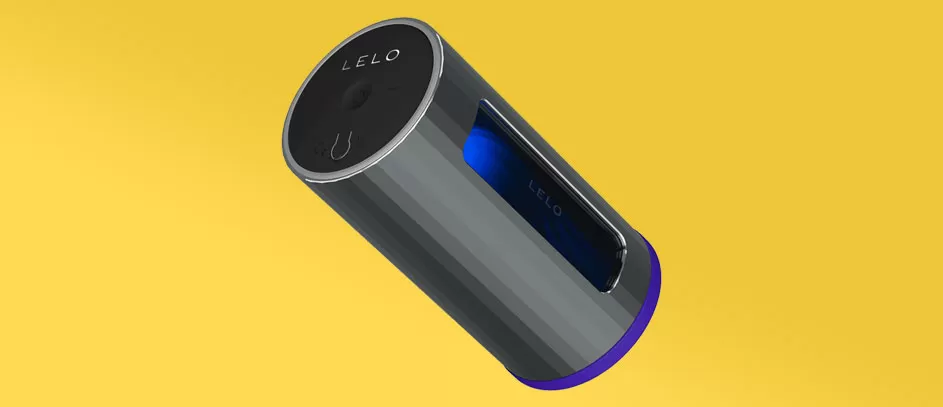 Every once in a while, a new sex toy comes along and awakens some curious sensations deep down in my jangle box. And as an admirer of wanking it hard with cutting-edge sex toys that connect to Bluetooth and use all kinds of futuristic technologies, I couldn't wait to get my hands around the Lelo F1S V2. Dubbed the "pleasure console", this bad boy uses patented Cruise Control, SenSonic, and motion tracking technologies to blast your cock with sonic vibrations until you explode. So how does it feel to get your cock milked with sonic waves? Find out in my balls-deep Lelo F1S V2 review!
Pleasure Console: All About the Lelo F1S V2
If you aren't familiar with LELO, this brand is truly one of the top names in the business of automatic sex toys for men. The Lelo F1S V2 is actually a much-desired update of the Prototype F1s and the Developer's Kit Red. These two early models were expensive and flashy, but they had quite a few drawbacks. Luckily, the Lelo F1S V2 was designed to address all of their issues and finally deliver on the brilliant concept of the F1s V1.
Of course, we're dealing with LELO here, so you won't find any bold names like "Supersonic Cock Milker" or "Tight Teen Auto-Pussy". No sir, the Lelo F1S V2 is, at first glance, a premium Swedish-made product aimed toward the serious gentleman.
Compared to its predecessor, the F1S V2 comes with a much more powerful motor, faster speeds, as well as a higher quality stroker sleeve. The whole thing is also SDK-enabled. It lets you program your own presets and unique functions if you're savvy enough. Granted, I'm not a pro coder, and I was more interested to see how the Lelo F1S V2 is able to satisfy any average Joe.
First Impressions: It Looks Like a Bluetooth Speaker, but You Can Fuck It!
When I unboxed this thing, I instantly noticed the premium feel and sleek design that LELO toys are known for. Honestly, this is a one-of-a-kind cock pleasure machine. You'll definitely see that as soon as you hold it in your hands! The design is subtle and discrete, and nothing on it seems to indicate that it's actually a kinky cock milker that you can use and abuse all night long.
Moreover, you could easily mistake it for a high-end Bluetooth speaker, which is ideal if you want to hide it in plain sight. Plus, according to LELO, the toy is designed to be a high-performing pleasure console. Its major selling point lies in its unique vibration technology. Sure, you won't get a masturbator sleeve that resembles a wet pussy or a virgin tight asshole, but that's definitely not the goal. What you will get is a unique motion recognition and wave pulsation technology along with huge amounts of sonic power.
What's in the Box?
Opening this thing up took me back to the time I unboxed my brand new iPhone, and that's definitely something you should expect from such a premium product. The box is tough and elegant and here's what you'll find when your LELO F1S V2 arrives:
LELO F1S V2 pleasure console
LELO water-based lube and cleaning spray
Charging cable (USB)
Warranty Card
QR Code (Manual)
As I said, opening the box will reassure you that the F1S V2 looks and feels like a million bucks. Of course, that's to be expected with the $200+ price tag. Still, we're in the big leagues now and I'm definitely not going to compare this toy to a $10 pocket pussy. However, I do kind of miss the special wanking gloves that were included with the F1s V1…
Check our F1s V2 360 Video on Youtube
F1S V2 Features
Okay, so I get that $200 is a lot of money, and that's why I always advise my readers to carefully read up on all of the features of the sex toy I'm reviewing. What I was impressed with the most here is that the F1s V2 is truly unlike any other schlong milker out there. Here's why:
360-Degree Sonic Pulsations
While most of today's automatic masturbators use stroking motions, the F1s V2 utilizes unique sonic pulses. To me, the 360-degree pulsations with sonic waves feel nothing like the vibrations that you may be used to from standard vibrating pocket pussies or even other high-end toys.
Seriously, push your trouser snake deep into this baby and the mechanism will feel a bit unusual at first, but it will all be worth it. Honestly, it's tough to describe the sensations produced by this toy other than saying that it feels like your cock is getting immersed in waves and waves of next-gen pleasure. But wait, that's not all!
Dual Motors
What I haven't told you about earlier in my Lelo F1s V2 review is that this toy provides you with classic vibrations, and all of that is due to the brilliant dual-motor design. The main motor that surrounds your glans is powered by the special SenSonic pulsation technology I've just described. However, the second motor is actually located near the base of your cock. This motor produces standard vibrations but keeps them pulsing tightly against your base. It made my cock throb harder and harder.
Still, you'll need to be careful with this type of configuration because it can sometimes feel too powerful. You could find yourself blowing a huge load in seconds! But don't worry, you can use the intuitive controls to decide whether you want to please your milkshake maker with both motors or only one at a time.
Controls
Speaking of the controls, if you're impatient and you want to bust straight away, you can easily use the button configuration directly on the toy. Just press the buttons to power the toy on or off, switch between the different modes, and change the intensity. What I liked here is that the buttons do not stick out. Therefore, they won't distract you from your experience. In total, there are 4 presets that you can choose from if you only want to use the button controls. That might not seem like a lot, but all of the modes felt entertaining and intense to me.
App
Now, if you want to explore the full potential of this toy, just try it with the F1S App that's available for Android or iOS. I was able to connect my toy to it via Bluetooth in just a few seconds and take it from there without any interruptions.
What's great here is that you can use the app to make your own patterns and modes. Plus, if you're bored, you can always play the included shooter game and knock down some planes with your erect cock!
However, that's not all. The F1S V2 also comes with 10 different tracking sensors. When you link it up to the app, the sensors will track your performance in real-time. They'll monitor your temperature, pressure, motor speed, endurance, progress, and much more.
Cruise Control
The Cruise Control option is yet another example of LELO's brilliance. I was able to use it for some ecstatic wanking marathons. Trust me, if you're a fan of edging and lasting longer to build stamina, you'll definitely enjoy the F1S V2's Cruise Control mode. This setting will automatically monitor the pulsation intensity. It will edge you and stretch out your session. The movements in this mode are smooth and natural. The option will keep the stimulation and the power level constant to help you build up to a huge orgasm!
Power
When it comes to power, you'll get around 2 hours on a single charge. This is pretty much the norm for automatic app-enabled male masturbators, and I think it will be enough for most guys. Plus, the charging time is 2 hours and the standby time is 90 days.
Size and Materials
One of my only gripes with this toy is that it's too short for my cock. It has an insertable length of 4.5 inches, which means I still have a lot of space left over on my 8 inch baby-maker. The sensations sometimes get so intense that I want to go ahead and stick my love gun inside balls deep, but I reach a dead end. Nevertheless, the sonic wave technology feels so incredible that I think the trade-off is well worth it. Plus, the shorter insertable length makes it an ideal traveling buddy. The total length is 5.5 inches, meaning that you can easily take this toy with you on various adventures.
Moreover, it's also worth noting that the inner sleeve is made of 100% genuine silicone. This is the most durable and safest option for any kind of masturbator out there. Plus, the sheer quality of the silicone on the F1S V2 is to die for.
Pros of the F1S V2
Super unique Sensonic pulse wave technology
Premium feel
Versatile
Great battery life and quiet operation!
Cons of the F1S V2
The shorter insertable length of 4.5 inches may not be enough for bigger dudes.
There's no way to take out the inner sleeve and clean it. However, this is not a problem since the F1S V2 is fully waterproof.
Not compatible with VR content.
Lelo F1s V2 Review – Summary
To conclude my Lelo F1s V2 review, I believe any guy who has the cash should spring for a Lelo F1s V2 just to get a sense of that unique sonic wave technology. Trust me, it's unlike anything else I've tried and it will keep you entertained until you're all out of juice!
⚠️ Disclaimer: Our articles contain affiliate links. If you like our content and wish to support our work, consider purchasing your new sex toys through our links. For each purchase through our links, we receive a small commission but at no extra cost to you.
| | |
| --- | --- |
| 👉 Name: | Lelo F1s V2 |
| ⚙️ Features: | SenSonic Vibration Technology, Cruise Control Feature, App Control, Dual Motors |
| 📁 Type: | App-enabled penis stimulator |
| 🛠️ Materials: | ABS, Silicone |
Soft, lifelike sleeve (Feels much more premium compared to competitors, Works very smoothly with lube)
5
Cruise Control feature (Realistically monitors the intensity to create some intense edging sensations)
5
Motion Sensors (It creates a unique experience combined with the sonic vibrations)
4
Wireless control (Realiable app connectivity, easy set up)
4
Editor's Pick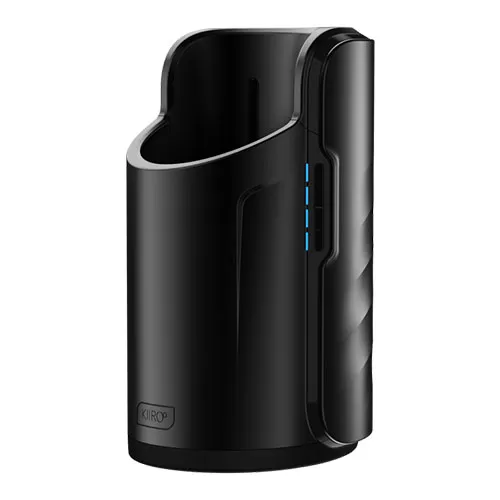 Kiiroo Keon
⚙️ Special features:
Sync it to erotic content
⚡ Power source:
Rechargeable
Use "PMN" Code And Get 10% OFF On All Orders Over $69
Use "PMN" Code And Get 10% OFF On All Orders Over $69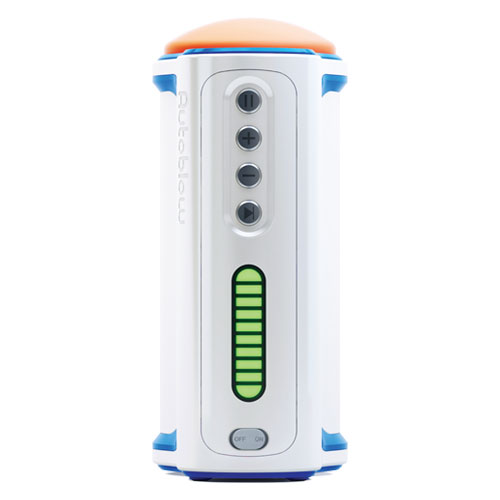 Autoblow A.I. +
⚙️ Special features:
Powered by artificial intelligence
⚡ Power source:
Plug it into any electrical outlet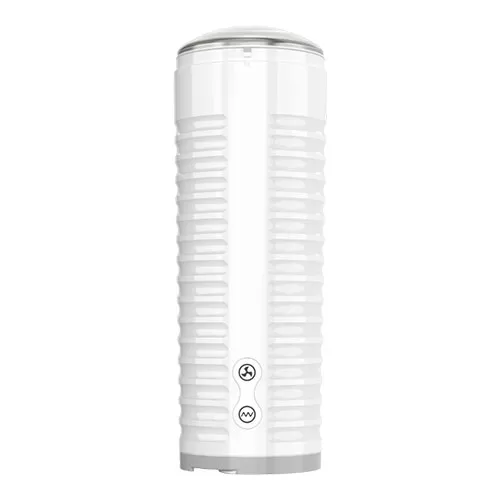 Lovense Max 2
⚙️ Special features:
360-degree contractions
⚡ Power source:
Rechargeable