Aug/02/2022
Last Update: June 26, 2023
875
7 min read
Kiiroo Titan Review: The Hottest Interactive Masturbator Ever?!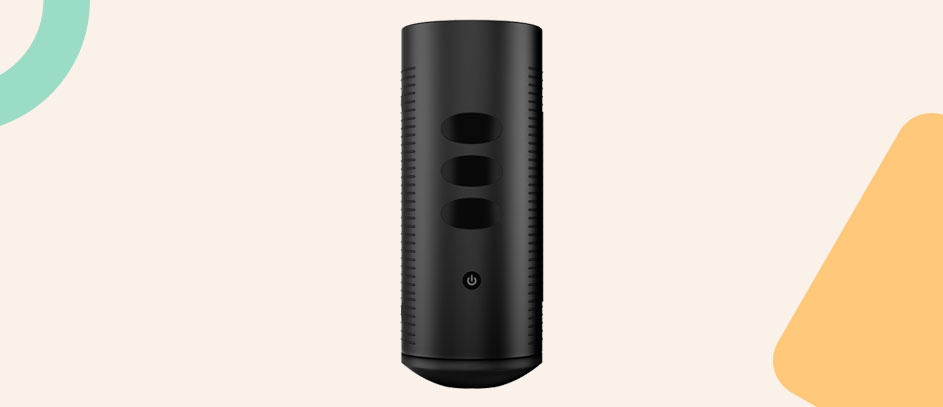 It's no secret that the world is full of huge tits, sweet asses, and all sorts of nasty holes. What if you're packing a massive load and yet you can't find a way to finally blow it all and explode deep inside a willing throat, juicy pussy, or tight bumhole? Well, after testing dozens of automatic masturbators, the Kiiroo Titan has reassured me that sex-tech has come a long way. This bad boy is a teledildonic stroking machine with high-tech interactive features and nine (yes, nine!!!) built-in bullet vibrators that will milk your cock just the way you like it! So how did it feel when I tested it? Find out in my Kiiroo Titan review!
Kiiroo Titan Review: Stroke It, Baby!
For starters, you probably know that there are hundreds of strokers and masturbators out there that promise to make you feel just like you're bumping uglies with the real thing. And that's the beauty of it: a stroker gives you an open hole to fill up anytime you're feeling horny!
However, not all masturbators are created equal and not all of them are suited for the task. After blasting out some epic fireworks inside tons of different strokers, I found that the Kiiroo Titan is actually one of the most unique designs I've ever had the pleasure to penetrate.
Like I said, it's all based on advanced technology, teledildonics, a tight real-feel sleeve, and a special configuration of 9 internal bullet vibes. Personally, this is one of the most intriguing masturbator designs I've come across recently. I couldn't wait to stick my goober inside!
What's more, since the Titan is designed and manufactured by Kiiroo, there is a lot of hype surrounding it. I was really curious to test it in detail and see whether it lives up to all the fanfare. Speaking of Kiiroo, this Dutch sex toy brand is one of the world leaders in teledildonics, high-end sex tech, interactivity, as well as VR-compatible toys. The Titan is the company's first teledildonic male masturbator but it's not the only toy of its kind. It faces some pretty steep competition. That includes the Lovense Max 2, the Fleshlight Launch, and Kiiroo's own Onyx 2. Still, it packs some innovative features that you just won't find in its competitors' products.
First Look
At first glance, it seems that the Titan was designed to be a much more lightweight and streamlined auto masturbator compared to other options on the market. The Titan's main selling points are its unique internal vibrating mechanism, sleek design, industry-leading technologies, and a stellar media interface. Honestly, it's no regular stroker and it definitely won't remind you of a cheap and smelly $10 pocket pussy! Also, the whole thing is about as big as a Fleshlight. That's actually quite cool since the other options on the market are much bulkier and far less portable.
And I know what you're thinking: "Mr. Turbo, how the heck can my cock go up against 9 internal bullet vibrators?!" Well, young buck, that's why you have me to help! I fucked this masturbator balls deep and even though its internal mechanism is super advanced, my cock lived to tell the tale!
In terms of a first impression, the unique stroking mechanism was definitely a major selling point. However, there are several other reasons why you might want to treat yourself to the Kiiroo Titan. For example, even though I'm not in a long-distance relationship, I can actually use the Titan to connect to other Kiiroo devices that my GF is obsessed with. After that, we can pop open the champagne (and the lube) for some kinky remote-controlled fun!
So not only does this toy seem like a perfect match for all sorts of nasty wanking experiments, but it's also an incredibly useful tool for long-distance couples who want to stay intimate. Plus, it's just perfect for freaky kinksters like me and Scarlett who want to experiment with remote-controlled sex toys. Oh, and did I mention that the Titan uses touch-sensitive tech that feels incredibly realistic when you link this toy up with interactive erotic content? Strap me in and let's fuck some pornstars!!!
Unboxing This Bad Boy
Frankly, I had no complaints while opening my Titan toy. It came with a sturdy box with no flashy add-ons or accessories, and that's how most Kiiroo toys are packaged. Inside, you'll find:
Kiiroo Titan masturbator
USB charging cable
Instruction manual
Warranty card
What first struck me when I opened the box is how discreet this toy looks and feels. As I said, the sturdy casing looks similar to a Fleshlight. Yet, it doesn't have any excess curves or other details that make it look like a sex toy. There are only a few textures on the side to help you keep your grip. Plus, the opening is just a round black hole without any skin textures, lips, or other features that will remind you of the human anatomy. You could definitely mistake it for some kind of air purifier, which is actually a good thing if you want to stay discreet.
However, it's a whole other story once you lube up and enter the unknown. One thing I should mention here is that you won't get complimentary lube or sex toy cleaner packets, so make sure to stock up before you start your pleasure journey.
Check our Titan 360 Video on Youtube
Features: Automatic Cock Fucking and Awesome Interactivity!
Despite its sleek and discreet appearance, the Titan hides a lot of unique features under the hood. That includes:
9 built-in bullet vibrators
Real-feel sleeve
Touch-sensitive tech
Bluetooth-connectivity
6 manual vibration modes
ABS and TPE materials
Testing the Kiiroo Titan in Action: Balls Deep!
In addition to the Titan's compact look, the toy allows you to have fun using the manual mode (controlled with several buttons on the side) as well as a remote-controlled mode via Kiiroo's FeelConnect app. If you only want to use this toy manually, you'll get to choose from various speeds and modes. That includes Blow, Targeted, Auto, Endurance, and Pulse. I found the opening to be soft and tight, and it felt just right when it was gripping my 8-inch cock.
Of course, I was a bit intimidated by the nine internal bullet vibrators, and I wasn't too far off because the thing made me cum in under a minute when I first used it. So remember to start lightly and try not to blow it all at once. Either way, even though you only get six different manual modes, all of them are unique.
They'll give you vastly different sensations that replicate various sex acts. For example, the Blow mode felt like a deep and sensual blowjob, while the Pulse mode felt like I was sticking my cock inside a virgin-tight pussy that was ready to squirt all over me. Plus, be sure to check out the Endurance mode to build up your stamina and edge yourself to a massive cumshot. Even better, the inner sleeve feels incredibly realistic and skin-like, especially when you add a generous amount of water-based lube.
Explode Inside Your Favorite Pornstars
Now, when it comes to the interactive side of the Kiiroo Titan, you'll first have to sync your toy to the FeelConnect app on your phone. This only requires a few simple steps and during my Kiiroo Titan review, the connection was strong without any interruptions. After that, you can use the Titan on Kiiroo's FeelPornstars website and you can sync it to 2D or VR interactive videos.
What's more, you'll get 1,500 coins to use on FeelPornstars when you purchase your toy. And trust me, fapping along with these interactive videos for the first time will make you forget all about using the toy manually.
Basically, the FeelPornstars library is packed with over 4,000 immersive videos starring the biggest names such as Lisa Ann, Asa Akira, Alexis Texas, and many more. When you watch some of those videos, the Titan will replicate the full feel of the scene and mirror the movements. What I loved best here is that each of the bullet vibrators kept moving around and they created some insane 360-degree sensations. The instant change in intensity that happens when a girl gets up and starts sucking fast is where you'll see the Titan truly shine. This is all due to the brilliant range of vibrating motors and spot-on scripting on the interactive content.
But that's not all. As I mentioned, this is a Kiiroo toy, which means it was made by one of the leaders in teledildonics. You can easily connect your Titan to your partner's Kiiroo toy and sync them together for some naughty long-distance fun.
Kiiroo Titan Review – Pros
Super powerful and versatile motors
Discreet design
Fits most penis sizes
The sleeve is removable and easy to clean
Tons of available interactive content
Light weight (850 grams)
Kiiroo Titan Review – Cons
It's a bit underpowered. The battery maxes out at 30-40 minutes tops, but that could be enough for most wanking marathons.
The plastic covering is a bit thinner than usual and it can feel a bit flimsy when the whole thing vibrates.
Takeaway
All in all, the Kiiroo Titan is one of the most unique male masturbators on the market and it's packed with unique features. It made me blow some of my biggest loads and gave me some awesome experiences while using it with interactive porn or trying some kinky remote-controlled fun with my GF. So check out the Kiiroo Titan today and have fun!
⚠️ Disclaimer: Our articles contain affiliate links. If you like our content and wish to support our work, consider purchasing your new sex toys through our links. For each purchase through our links, we receive a small commission but at no extra cost to you.
| | |
| --- | --- |
| 👉 Name: | Kiiroo Titan |
| ⚙️ Features: | Immersive Vibration Technology, Interactive Feature, Touch-Sensitive Tech, Super-Powerful Bullet Motors |
| 📁 Type: | Interactive teledildonic masturbator |
| 🛠️ Materials: | ABS, TPE |
Discreet and ergonomic design (Pleasant to hold and use manually or wirelessly)
4
Long-distance play (Syncs perfectly with other Kiiroo toys)
4
Connects to porn videos (Movements feel fantastic and follow the videos)
5
Endurance mode (It will edge you until you explode!)
5
Editor's Pick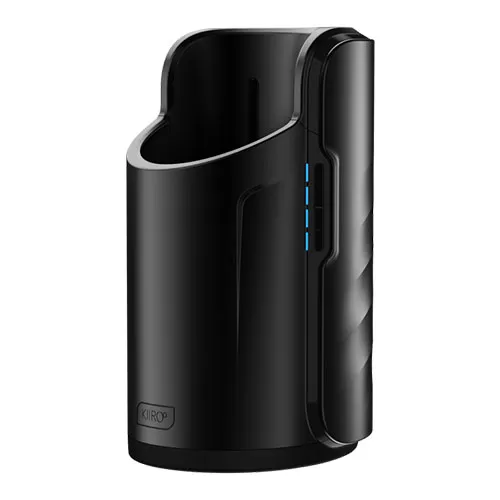 Kiiroo Keon
⚙️ Special features:
Sync it to erotic content
⚡ Power source:
Rechargeable
Use "PMN" Code And Get 10% OFF On All Orders Over $69
Use "PMN" Code And Get 10% OFF On All Orders Over $69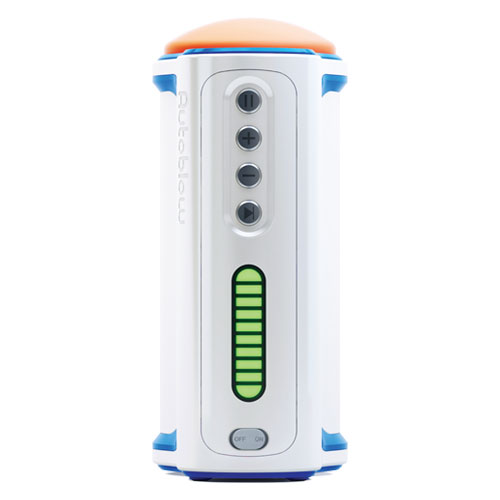 Autoblow A.I. +
⚙️ Special features:
Powered by artificial intelligence
⚡ Power source:
Plug it into any electrical outlet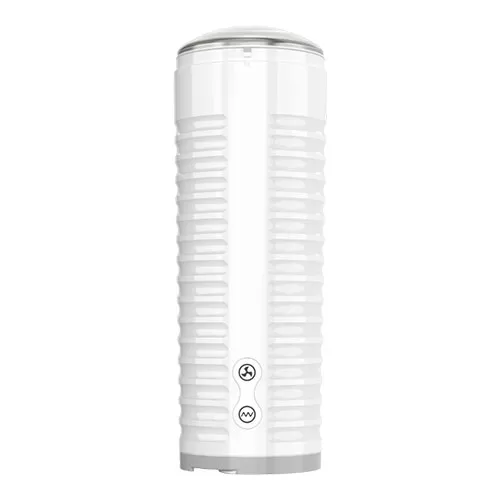 Lovense Max 2
⚙️ Special features:
360-degree contractions
⚡ Power source:
Rechargeable