Apr/12/2023
Last Update: September 29, 2023
320
8 min read
Lelo Mona 2 Review: High-End Luxury and Super Fast Orgasms – Because Your Pussy Deserves It!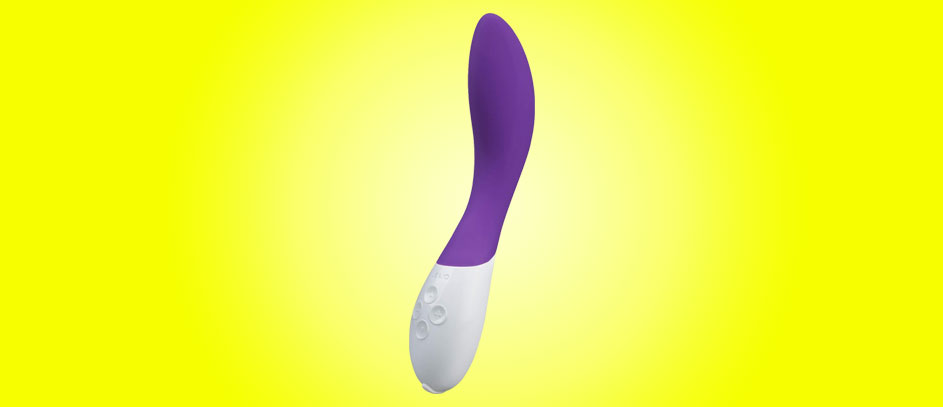 We all know that vaginas and orgasms are wonderful, beautiful things. That's why your sex toys deserve to look and feel fabulous too! Honey, if you truly want to level up in the stimulation department and reach the ultimate orgasm, this Lelo Mona 2 review is for you. After testing several Lelo toys and literally cumming my ass off, I finally got the chance to slide the Mona 2 deep between my legs and treat myself to a smooth yet super intense G-spot massage. Trust me, this thing did stuff to me that no other vibrators can do! Take a look at my full Lelo Mona 2 review to see if this vibrator is worth it for you!
Lelo Mona 2: The Fastest Orgasms Ever?
These days, we're all pretty spoiled when it comes to sex toys. You can find anything you've ever wished for and you're not limited to those crummy $20 vibrators and smelly jelly dildos anymore. Right now, toys for women are available in nearly every size and shape and almost all popular designers are thinking in a much more ergonomic way. There are all sorts of rabbit vibrators, 2-in-1 stimulators, and even oral sex stimulators that will make you whistle like a pot of tea. And compared to most of today's offerings, the Mona 2 actually looks pretty simple. But that's just what makes it so cool!
Basically, the Lelo Mona 2 is a classic G-spot vibrator that will work its magic on you without too much effort on your part. Also, just by looking at it, this thing was made to be easy to use while giving you that premium feel. It stands behind Lelo's smart Swedish design and a superb reputation that really needs no introduction. Heck, at first glance it might seem a bit too predictable, but it's actually not. There's a whole other story once you dig into the details. And trust me, I dug deep and hard!
My favorite things about the Mona 2 include its versatility and its 1.45" wide swell. Also, it has an angled neck and 10 speeds that increase gradually. Another neat fact is that the highest speed setting is apparently the fastest in its class. This will definitely please all those who love to ride fast and cream hard. And speaking of the Mona 2's versatility: you can use it for both external or internal stimulation for long and overwhelming orgasms. It made me cum quickly but still kept me interested and gave me orgasm after orgasm!
First Impressions: I Couldn't Wait to Get This Bad Boy Deep Inside Me!
As mentioned in my Lelo Mona 2 review, this vibrator is all about class and luxury, but its design is extremely elegant without being gimmicky. What I need to say now is that this fella costs around $139. Sure, that's a lot, but hey, it's a Lelo vibrator after all. It won't cover you in silk, but it will provide something truly unique. From the box to the actual unit, you'll get a lux and premium feel that not only looks beautiful but will last forever. Also remember: your pussy deserves a premium!
Now, the Mona 2 is actually a second-generation update of the original. It boasts some improvements over the previous version. It's fully waterproof and gives you double the power of the original. And I totally felt that during this Lelo Mona 2 review since its vibrations made my entire vulva shake from within. What also grabbed me at first was the curve of the shaft. It has a substantial taper, a strong bend, and a full head.
Combined with Lelo's premium silicone coating, the entire body feels extra smooth and just hits all my right spots without any drag or discomfort.
✍️ Scarlett Recommends: This is not an anal toy! Mona 2 doesn't include a flared base. It will get stuck inside your rectum if you push it in too far. It's best to leave it for your vagina only!
What's in the Box?
I've said it time and time again: there's nothing quite like opening up a brand-new Lelo toy. This one comes in a minimalist, iPhone-like box with a gorgeous velvety compartment on the inside. It's like a deluxe gift box that you can use to surprise your lover! Inside, you'll get all the essential goodies, including a user manual, warranty card, and a USB charger. Plus, there's a free baggie of Lelo lube along with a gorgeous satin carrying bag for your travels.
Check our Mona 2 360 Video on Youtube
Features
Premium rechargeable G-spot vibrator
100% waterproof (submersible)
Silicone and ABS material
Low noise
Carefully sculpted for G-spot pleasure
6 vibration modes and 10 intensities
User time: up to 2 hours
Charging time: 2 hours
Total length: 8.7 inches, insertable length: 4.3 inches
My Vibrator Looks Like an Art Sculpture!
When it comes to G-spot vibrators, it can actually be quite tough to choose a good one for your body and your anatomy. What's different about the Mona 2 compared to a lot of other G-spot vibes is that it has a slightly pointy head whereas others have an egg-shaped tip. That should potentially make it easier for you to get off. Especially if you like to massage your G-spot directly. Like I said, the Mona 2 made me gasp, shake, and cum pretty fast. And I'm sure my boyfriend was a little jealous afterward!
Due to its 4.3-inch insertable length, carefully crafted bulbous curve, and pointy tip, I can safely say that the Mona 2 is the smartest choice for both newbies and G-spot experts. I believe the versatility is all due to its smooth and ergonomic shape.
For one, the body is long, round, and thin. It ends in a wide bulbous curve that will precisely target your G-spot. Yet, it also slims down at the base to make it easier for you to hold the toy.
Plus, the thinner base will not give you that feeling of too much "fullness" at the entrance of your vajayjay. It will, however, make you feel super full on the inside because of the bulbous tip. Additionally, the shape enables you to use slow or hard thrusting motions. Alternatively, you can press the tip against your clit and find the end of the rainbow that way.
Show Me What You're Made of
In my Lelo Mona 2 review, I was extremely pleased with the quality of the materials on this vibrator. The neat thing here is that the whole body uses ABS plastic. The insertable end is coated in Lelo's premium silicone material, which feels silky and extra safe. Since it's made of ABS, the shaft is pretty rigid. That's always a great design choice for any G-spot vibrator.
As I said, the combination of soft silicone and ABS plastic allows you to use it for in-out thrusting. However, you can also just leave it inside and let it work its mojo against your secret spot. Again, the big bonus here is that you can use the tip or the entire body on your clitoral area. If you're a clit girl, there's a whole world of heavy-hitting pleasure to explore here. What's more, both ABS and silicone are 100% body safe. And on top of that, the Mona 2 is fully submersible, which means you can soak it and clean it in just a few minutes.
During this Lelo Mona 2 review, I was also impressed with the button interface. You'll get four different buttons that are conveniently placed near the bottom of the ABS handle. There are two LED buttons for the vibration speeds. The other two are for you to quickly select the vibration modes. What's more, there is hardly a seam between the silicone body and ABS handle. This is great because dirt and bacteria will not be able to build up in this spot.
💡 Pro Tip: Since the Mona 2 is waterproof, try hopping in the shower with it for a super wet and intense G-spot massage!
Oh, the Vibrations!
Honestly, the Mona 2 never failed to deliver in the power department. I did it all, from going for a super gentle and quick orgasm to squirting like a porn superslut and even using the Mona 2 during sex with my boyfriend. You'll have a ton of options at your disposal. That includes 6 different vibration modes and 10 adjustable intensities.
Here, the lowest setting is very light and rumbly but without being overpowering. It's a cool choice if you just want to cruise lightly and get yourself ready for the big O. The highest setting is very, very powerful. In fact, it could be a little too strong if you're sensitive. Still, there are many options here and they can adapt to any skill or sensitivity level.
Plus, the vibration patterns offer heaps of variety. Those vibration modes include a steady vibration, a pulsation setting, a faster pulsation setting, a low-to-high option, a low-high-low rollercoaster pattern, and a random mode. Again, if you're looking for versatility and variety, this vibrator will definitely allow you to explore all kinds of sensations and never get bored. However, there is a slight weakness here and that is the lack of a remote or app control. For such a high-end and steeply-priced vibe, I'd prefer to have the option to control it from an app.
Power and Noise
What I forgot to mention so far during my Lelo Mona 2 review (maybe my head is a bit too woozy after all those orgasms…) is the overall low noise factor. This baby is substantially quieter compared to my other G-spot toys. While it's not fully silent, it doesn't put out a lot of volume during use and it won't become a distraction. Even better, the vibrations aren't loud enough to pass through walls or doors. That's always a good thing if you don't want your roommates to hear you!
Speaking of power, it will take you 2 hours to charge the unit. After that, you'll be able to use it for 2 hours. One thing I didn't enjoy here was the power adapter. The Mona 2 runs on its own adapter rather than a USB cable that you can plug into any phone charger. Most newer sex toys have transitioned to a USB cable and I'm not really impressed with the Mona 2 since it forces me to use yet another charging adapter and makes me worry about losing or breaking it.
Pros
The design is classy AF!
It made me cum so freaking fast
Great variety of vibration speeds and modes
Cons
No app or remote control
You can't charge it with your phone adapter
Closing Thoughts: Lelo Mona 2 Review
All in all, I can sum up my Lelo Mona 2 review by recommending this vibe to anyone who's looking for premium looks and super intense G-spot massage. It's pricey, but that's to be expected of Lelo and you'll get a lot in return. The only question is: how fast will it make you cum?
⚠️ Disclaimer: Our articles contain affiliate links. If you like our content and wish to support our work, consider purchasing your new sex toys through our links. For each purchase through our links, we receive a small commission but at no extra cost to you.
| | |
| --- | --- |
| 👉 Name: | Lelo Mona 2 |
| ⚙️ Features: | G-spot Stimulation, Multiple Speeds, Multiple Patterns, Waterproof, Ergonomic |
| 📁 Type: | Classic Vibrator |
| 🛠️ Materials: | Silicone, ABS |
It feels like I'm fuckin' a Ferrari! Seriously, kudos to Lelo for such an elegant and classy design!
5
The bulbous shape plus the pointy tip are a fabulous combo for endless orgasms!
5
There's close to no learning curve. Just pop this bad boy inside and it will make you cum within a few minutes! But while the button controls are super easy, I'm really missing an app control option.
4
It looks simple but it's incredibly versatile. Even without app control, there are tons of options to explore once you start playing around with the vibration settings.
5
Editor's Pick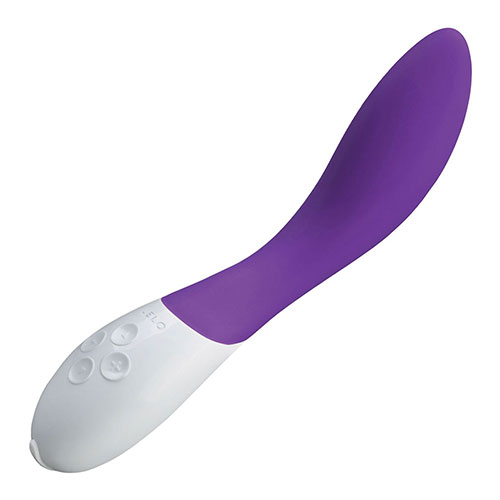 Lelo Mona 2
⚙️ Special features:
6 Pleasure Settings
⚡ Power source:
Rechargeable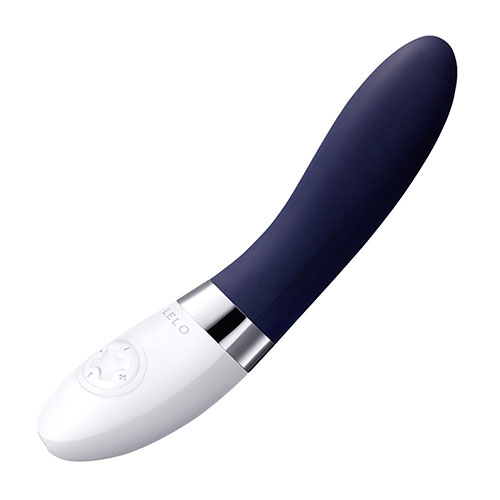 Lelo Liv 2
⚙️ Special features:
Fully-Waterproof
⚡ Power source:
Rechargeable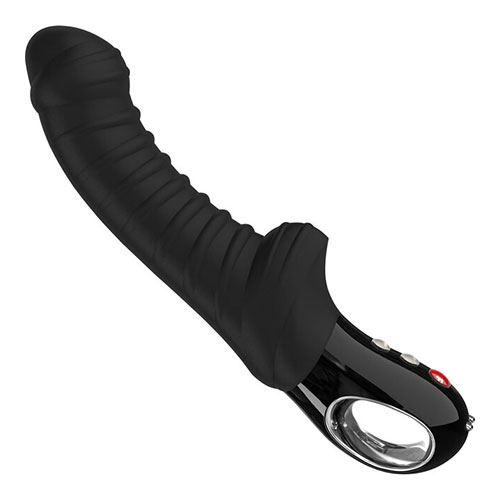 Fun Factory Tiger G5
⚙️ Special features:
Deep frequency, yet very quiet motor
⚡ Power source:
Rechargeable