Apr/19/2023
Last Update: June 26, 2023
326
8 min read
Lovense Dolce Review: Embrace La Dolce Vita and Cum like a Queen!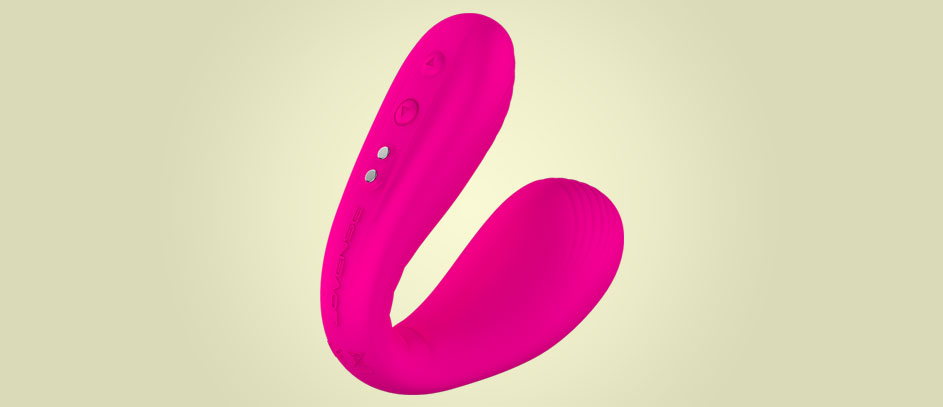 I've been waiting for years to find a toy that can make me feel exactly like that moment when I had my first squirting orgasm and my eyes literally popped out the back of my head. I remember it oh so vividly! This one time at band camp, my pussy got palmed like a basketball. Then, I completely soaked the cheap sleeping bag my sister lent me. Brad's fingers pushed deep and hard against my G-spot, his tongue devoured my clit, and the guy didn't stop until my body was shaking and I exploded all over. Hallelujah! I've been looking to recreate those gushing sensations with large male penises and sex toys ever since and I've become an expert in customized self-pleasure. Case in point: my Lovense Dolce review. So let's see if this smart dual stimulator packs enough power to make me see the rainbow!
Lovense Dolce: Next Level Smart
At the start of my Lovense Dolce review, I was already gushing over this massager's overall shape, flexibility, and its features. What's the big deal and isn't it just another dual vibrator? You couldn't be more wrong. Well, just like with most Lovense toys, this one is in its own league. As you may know, Lovense is famous for designing the first-ever automatic cock stroker for men. Plus, it's no surprise that the company's toys for women are just as badass and revolutionary.
What instantly got me with the Dolce wasn't just one particular feature but rather the whole package. In fact, at first glance, it follows the Lovense mantra of blending intelligence and pleasure. And it does that exceptionally well!
Basically, the Dolce has two missions: to please your clitoris and your G-spot. I almost thought it was the same exact toy as the Lush 3 by Lovense that I recently reviewed. While that little sucker made me cream, the G-spot end was unimpressive. Also, I was missing a dedicated motor for the clit arm. The Lush 3 isn't bad by any means. Yet, the Dolce is bigger and it provides an insane level of flexibility. Seriously, you can twist and wrangle this thing however you want. Sometimes Richard and I were sure that we were going to break it while fucking. It kept powering through until my vajayjay started to gush like a fire hydrant.
💡 Pro Tip: The manual states you shouldn't try to straighten the Dolce flat because that could break it. That's only a microscopic limitation given some of the next-level things that this toy can do, but just make sure you use it carefully to avoid any mishaps.
First Impressions: Just Get This Damn Thing Inside Me!!!
Not gonna lie but my vagina has seen a ton of similar U-shaped dual vibrators that look just like the Dolce. The difference? I genuinely believe Lovense made a deal with the devil to design this bad boy.
Besides the awesome degree of flexibility that saves us from contorting and finagling to fuck our standard, inflexible toys, the Dolce packs some smart electronics and wireless control under the hood. That means you'll get a dual-function, Internet-compatible pleasure tool. It truly conforms to the one-size-fits-all principle even if that's a really hard thing to do with these types of sex toys. So what exactly does this fella bring to the party?
Well, unlike the Lush 3 which only has one motor, the Dolce gives you two. One is inside the G-spot stimulator. It will provide you with deep rumbling sensations right up against your sweet spot. The other is inside the external clit arm. Finally! Just use your imagination and think about all the kinky things you'll be able to do with it.
What's more, you can turn both motors on at the same time or use them independently. And if you just want to cum quickly and you don't need to bother with the Lovense Remote app, the button controls are easily accessible and intuitive. Plus, the Dolce has a cute neon-pink color and it uses smooth-as-silk silicone materials.
Unboxing
Before I pushed this bundle of joy deep inside me for my Lovense Dolce review, I wanted to check out some of the contents of the box. What you'll get is pretty standard. That includes a user manual, quick setup guide, a USB charging cable, and a soft carrying pouch.
Features
Remote control dual-ended vibrator for G-spot and clit stimulation
Dual motors
Flexible body
Smooth silicone
Close-range app control
Bluetooth-enabled for long-distance control
Custom vibration levels and patterns
Music syncing and sound activation
Waterproof
Battery life: up to 2 hours
External arm size: 3.54-inch length, 1.97-inch diameter
Internal arm length: 2.99-inch length, 1.5-inch diameter
The Design and Controls Are Keeping Me Hooked
If you're anything like me and you've got a perverted imagination, your mind was probably flooded with dirty thoughts of intense double penetration when I talked about the flexibility of the Dolce.
In my Lovense Dolce review, I realized that this vibrator is so flexible, you can use it like a full-on virtual dildo! Unfortunately, if you want to get your DP fix, you won't really be able to put the other end in your ass. The clit arm has a magnetic charging port. I'm pretty sure that would feel a bit uncomfortable in your rectum. If you're really desperate to get your dose of hard anal in the morning, it would be better to combine the Dolce with a slightly more rear-friendly toy.
Having said that, the Dolce kept me entertained for a long, long time. And that was mostly due to its groundbreaking design.
As mentioned, Lovense didn't invent anything new. Still, it perfected a type of pleasure tool that couldn't always conform to everyone's bodies. Its two stimulators can bend at various angles and I tested them in literally every position imaginable. Here, I came (time and time again) to the conclusion that the flexible silicone body is a great fit for any beginner or advanced user. What's more, the buttons and preset vibration patterns are easy to use. I didn't notice any hiccups in the Lovense Remote app.
✍️ Scarlett Recommends: Whether you're on your own or with a partner, try to experiment with both ends as much as possible. Since the motors work independently, you can vary how much pressure you need against your clit or G-spot. When this vibrator gets your blood pumping, try to push the G-spot arm in and out like a regular dildo and get ready to squirt hard!
Materials and Size
The Dolce is yet another toy made out of 100% smooth silicone, and that's just what makes it feel so damn special. The entire body uses waterproof silicone. It's a fabulous choice because you can fully sterilize it or clean it within minutes.
What's also cool is that the tips of both arms have a sort of rippled texture that works wonders for teasing. But, what I haven't mentioned so far in my Lovense Dolce review is that I prefer the size and shape of this toy to the Lush 3. The clit arm is 3.54 inches long while the G-spot massager is slightly shorter at 2.99 inches. It's just the right length to reach deeply into my sweet spot. One thing to mention is that the clit arm is longer. That will allow you to use it at various angles and find just the right amount of pressure.
And I'm gonna rave about Dolce's flexibility yet again here. Namely, the overall bendiness makes it incredibly easy for you to maneuver the whole toy. For example, if you find that the G-spot stimulator gets too intense, you can simply move it out of the way. Then, you can position the clit arm to give you more power and vice versa. I also found a way to push the G-spot arm in and out like a regular dildo and fuck my lady parts hard. Frankly, I don't remember the last time I tested a toy that could do so many different things flawlessly.
Lovense Remote App and Vibrations
One of the biggest selling points of the Dolce is its compatibility with the Lovense Remote app (IOS and Android). All I needed to do was turn the Dolce on, launch the app, and everything was ready to go. Besides being ridiculously easy to set up, the app unlocks a whole lot of fun. You can use it for close-range or long-distance control and you can configure the motors to work independently.
Even better, you can customize your own vibration patterns and speeds for each motor. To be honest, I merely scratched the surface of what I could do during this Lovense Dolce review. It would take several months and hundreds of orgasms to test each feature in the app, so rest assured that you'll never get bored of this little pink devil.
And if you're a technofetishist, controlling the Dolce with the Remote app is like a dream come true. For example, the app allows you to pick how the control buttons look or it can even integrate your music library. The only flaw here is that the built-in controls on the Dolce will not even get you halfway to exploring the full possibilities of this dual stimulator, so that's something to keep in mind.
Finally, let me quickly cover the vibrations and tell you that they can basically be anything you want them to. What's really unique here is that Lovense used super strong motors on the Dolce so that you can get a huge range of soft to extra hard vibrations. When I controlled them independently, I was pretty much able to set the perfect vibration level for me or even push me harder and harder until my pussy turned into a full-blown fountain of love.
Pros
Incredibly well made
Flexible and bendy
Lovense Remote App
Super powerful vibrations
Cons
You can break it if you bend it flat
The built-in controls are not that good compared to what you can do in the Lovense Remote app
Lovense Dolce Review: Final Thoughts
To conclude my Lovense Dolce review, all I can say is that this is one of the most versatile toys I've ever played with. You can literally do anything with it and I have yet to find a setting that I don't enjoy. It's easily one of the best next-gen vibrators for epic squirting marathons! Just make sure to set aside some extra towels!
⚠️ Disclaimer: Our articles contain affiliate links. If you like our content and wish to support our work, consider purchasing your new sex toys through our links. For each purchase through our links, we receive a small commission but at no extra cost to you.
| | |
| --- | --- |
| 👉 Name: | Lovense Dolce |
| ⚙️ Features: | Dual Stimulation, App Control, Super Strong Vibrations, Flexible, Waterproof |
| 📁 Type: | Remote Control Vibrators |
| 🛠️ Materials: | Silicone |
Flexibility is the name of the game here. It can literally bend to any position and you can push it up against your sweet spots just the way you like it!
5
Unparalleled versatility! You can control each motor separately and explore a huge range of vibrations.
5
The Lovense Remote app is one of the best sex toy apps out there and it maximizes the capabilities of the Dolce without glitches or distractions.
5
The toy can feel a bit too basic if you only use the buttons without the app.
4
Editor's Pick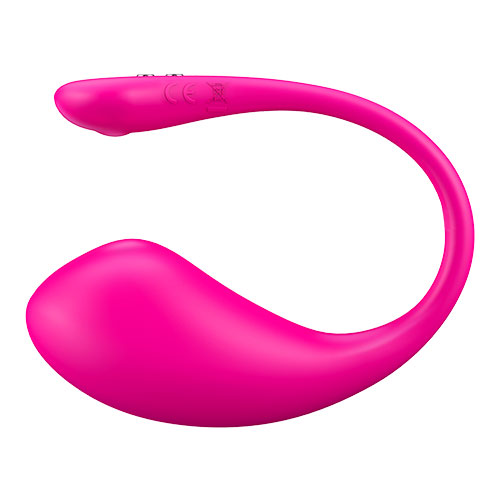 Lovense Lush 3
⚙️ Special features:
Impressive battery life
⚡ Power source:
Rechargeable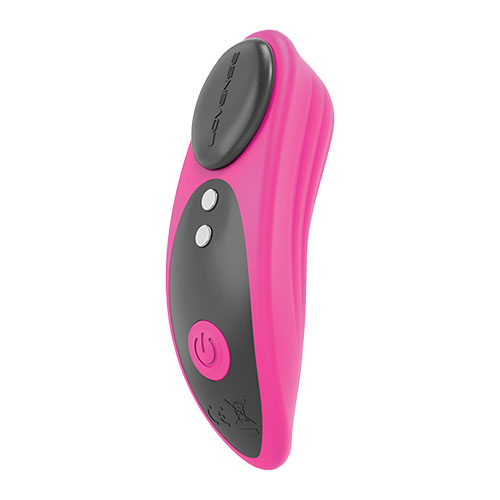 Lovense Ferri
⚙️ Special features:
Customizable vibration
⚡ Power source:
Rechargeable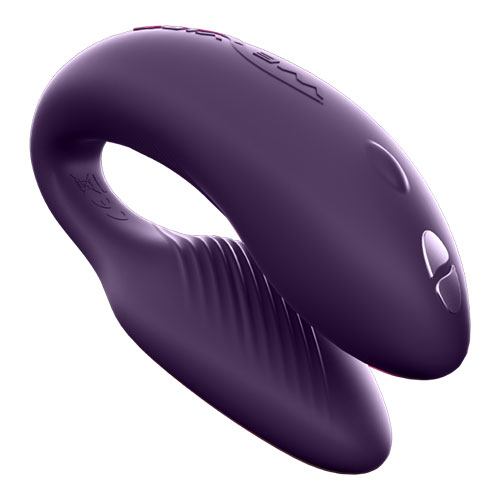 We-Vibe Chorus
⚙️ Special features:
Adjustable fit
⚡ Power source:
Rechargeable