Mar/31/2023
Last Update: June 26, 2023
328
8 min read
Take a Walk on the Wild Side: Lovense Ferri Review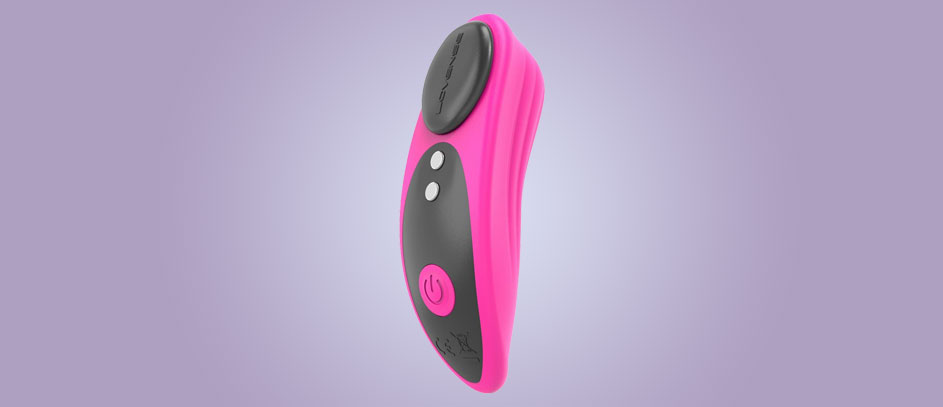 What would it be like if all of us were cumming in public all day long? Obviously, the streets would be filled with a ton of moaning and screaming women with soiled panties. At the very least, we would all be walking around with huge grins on our faces! Seriously, if you want to take your pleasure on the go, you can start your foreplay or even have a massive body-shaking orgasm during dinner. Sometimes, I love to spice up my casual routines like that and get my desires fulfilled anywhere or anytime I can imagine. The problem is that not all wearable sex toys are great at that. There are only a few that actually do the job well. So in this Lovense Ferri review, I'll test out the company's first wearable clit vibrator to see whether it has enough power to make me cum in public!
Huge Orgasms Anytime, Anywhere
Wearing a sex toy in the streets and cumming while shopping, working, walking, or even eating is something everyone should try. I'm a strong believer that public orgasms should be available to the masses! Oooh, yeah! Now, I'm a huge fan of panty vibes and other wearable toys and my clit has no complaints either. The thought of strapping on a sex toy and walking around without anyone knowing how much pleasure I'm actually receiving is one of my favorite dirty secrets. And it can be yours too!
Now, when I think of toys for public play, Lovense is usually not the first brand that comes to mind. I had a ton of juicy adventures with Lovense's app and toys like the Lush 2. Yet, the company has never made a panty vibe until now. In fact, the Lovense Ferri is the brand's first-ever panty vibrator. It's designed for all lovers of intense clit play and public masturbation.
What made me feel extra horny when I started my Lovense Ferri review is that this vibrator gives you all the bells and whistles of the company's other toys. With the custom app, you pretty much get unlimited access to this vibrator. You can use features like long-distance control, custom vibration patterns, and Bluetooth control. Then, you can bring a whole other dimension to your orgasms.
Moreover, the Ferri is not only designed for public play and anyone can use it in the privacy of their own home for some nasty sex marathons. The Ferri is especially handy for people who are not so into vaginal-only orgasms. What's also great about it is that it's super light and tiny. That means you can take it with you anywhere you'd like and even use it during sex for an extra dose of stimulation.
First Look: Lovense Ferri
While I'm a huge fan of other wearable toys like the We-Vibe Moxie, I was really looking forward to starting my Lovense Ferri review for several reasons.
As mentioned, the Lovense app is truly exceptional. I've never, ever had any problems with it. Plus, Lovense motors are awesome and they never left me feeling underwhelmed. Trust me, I could already feel my pussy throbbing before I received my Ferri. When it got here, I was impressed with its elegant design, compact size, and cute pink color.
Basically, this is a bullet-sized vibe. Its shape is slightly curved in order to rest between your labia. Plus, it also has vertical ridges along the body. The hump in the middle pops out to provide extra pressure.
What's more, the underside has a removable magnetic clip, a charging clip, and a power button. What I love about this design is that you don't have to think about it at all. You can focus solely on your clit and set your fantasies free. Just remove the detachable magnet, position the Ferrie inside your panties and reattach the magnetic clip on the other side of your panties. And boy, it's a pretty strong magnet! In my initial public test, the magnet didn't move or shift around too much. It was pretty stable across the board even on the highest vibration settings.
Another feature that I fell in love with instantly is the protruding center ridge that feels super intense in my panties. It's definitely a special design feature and it feels the best when you're sitting down. Just try not to moan too hard during your boring office meeting!
Features
App-controlled panty vibrator
100% body-safe silicone
Waterproof
Magnetic clip
3 speeds, 4 vibration patterns (button control)
Lovense Remote App (music sync, custom vibration patterns, user-generated patterns, long-distance control)
Handsfree
Total length: 3 inches
Circumference: 3 inches
Weight: 35 grams
Battery life: 180 minutes
What Does It Feel Like?
While the Ferri is ultra-small and weighs next to nothing, it boasts a premium feel all over. This baby is made out of 100% body-safe silicone and it is fully waterproof. The texture is smooth as butter. Also, the silicone material is thick and unyielding, the vibrator will not bend or move around too much while you're wearing it.
The best thing here is that you can wear this toy for hours on end. It will not feel uncomfortable or pose some safety risks. That's all because silicone is the safest material out there and it only takes a few minutes to fully clean.
Like I said earlier in my Lovense Ferri review, the magnet is pretty darn strong. You can attach it to any type of underwear. During my test, I rarely felt it move around in my panties and I tried all sorts of acrobatics from walking, sitting, or even riding a bike.
Honestly, the vertical humps along the body do a fantastic job of providing extra stimulation while gently cupping my labia. However, if you're planning on riding a bike or driving with this thing inside your panties, keep in mind that the ridges can exert a lot of pressure against you.
✍️ Scarlett Recommends: If you love multiple stimulation, the Ferri can be a juicy piece of a larger puzzle. So try to experiment with dildos, vibrating eggs, and anal toys while using the Ferri to get some epic blended orgasms!
Connectivity
While you can have plenty of fun with the Ferri if you only use the button control, you'll miss out on a ton of fun stuff if you never try the app. The Lovense app will pretty much unlock the full potential of this bad boy. It will also make it feel like you're using some sort of futuristic sex machine whose only purpose is to please your pussy just the way you like it!
However, in my opinion, you should skip this toy if you're not into app connectivity. The single-button interface will not really allow you to use it in public. Sure, using it that way gives you four patterns and three speeds. Still, you won't be able to use it in public without having some way of controlling it remotely. When you get into the app, you will unlock tons of extra features. That includes close-range or long-distance control, music syncing, unlimited patterns, and much more.
How Loud is It?
One of my only gripes during my Lovense Ferri review is that this vibrator isn't as quiet as they say. It's described as silent or whisper quiet, but it's actually much louder than that. It puts out around 40 to 50 dB, which is pretty loud for a sex toy intended for public play. I had to use it under a few layers of clothing to keep it silent and even then, it was only somewhat disguisable in outdoor areas with some background noise. Light traffic or people talking will deaden the vibration noise somewhat, but you will have to pay attention if you don't want to get busted. Personally, I wouldn't use it in a quiet space.
💡 Pro Tip: If your Ferri gets too loud outside, you can use some pads or extra layers of clothing to keep the noise down.
Party Time!
Not gonna lie but the Ferri is powerful as heck! Even though it's a small size, the motor is big and it's packed into a small space. That's exactly what gives it a ton of power. And I'm very, very ready for it.
For me, the best way to use this baby is to set it to top speed and just feel your whole body twitch. I tried some of the slower settings and they were entertaining too with deep and low grumbly buzzing traveling deep inside my body. Still, the max speed is the way to go for me. It makes my thighs twitch, my clit throb hard, and it gives my super strong waves of pleasure that can make me cum in literally 5 minutes. That little hump in the middle makes all the difference here because it's about as thick as a finger and it feels extra intense against my clit.
Sure, compared to let's say a wand vibrator, the Ferri is not as deep or strong, but it still packs a mighty punch to push you over the edge. If there's anything that my Lovense Ferri review has taught me, it's that you'll need to set aside some time to make these types of small panty vibes work with your body and your preferred way of cumming. While I took the Ferri out on more than a few walks outside, I also used it in the bedroom with my boyfriend. It was able to give me just that extra dose of pleasure when I was jumping on Richard's hard cock. It also felt super intense when I pushed a butt plug inside me and used the Ferri to massage my clit until I squirted like a queen.
Pros
Small and compact
Super strong vibes
The app is awesome
Cons
It's not whisper-quiet
Expensive
Lovense Ferri Review: Final Thoughts
Honestly, I had tons of fun testing this panty vibrator for my Lovense Ferri review. This toy is stronger than most clit or bullet vibes I've tried and the enhanced functionality of the app just makes it all worthwhile. Plus, it's super sturdy when it's attached to your panties and it will stay put during the majority of your outdoor activities. Even better, it made me cum like a queen, over and over again!
⚠️ Disclaimer: Our articles contain affiliate links. If you like our content and wish to support our work, consider purchasing your new sex toys through our links. For each purchase through our links, we receive a small commission but at no extra cost to you.
| | |
| --- | --- |
| 👉 Name: | Lovense Ferri |
| ⚙️ Features: | Wearable, App Control, Multiple Patterns, Waterproof |
| 📁 Type: | Vibrating Panties |
| 🛠️ Materials: | Silicone |
The fit and feel are perfect and the ridged design feels awesome against my vagina!
5
There is a huge range of slow to fast vibrations and the motor is super strong!
5
The magnet clip is sturdy and it will not move while you're walking around.
4
The Lovense app is truly a work of art, however, some of the settings may be a bit limited in public since the motor can get too loud.
3
Editor's Pick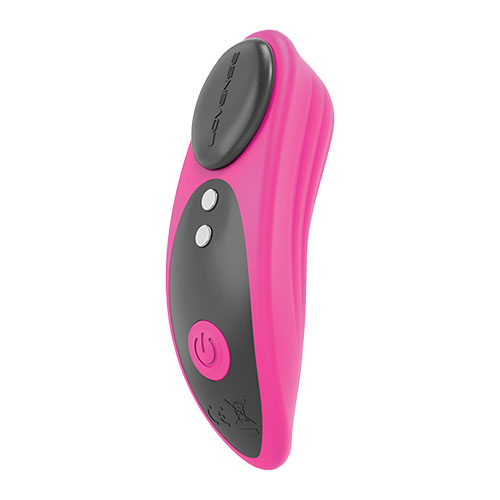 Lovense Ferri
⚙️ Special features:
Customizable vibration
⚡ Power source:
Rechargeable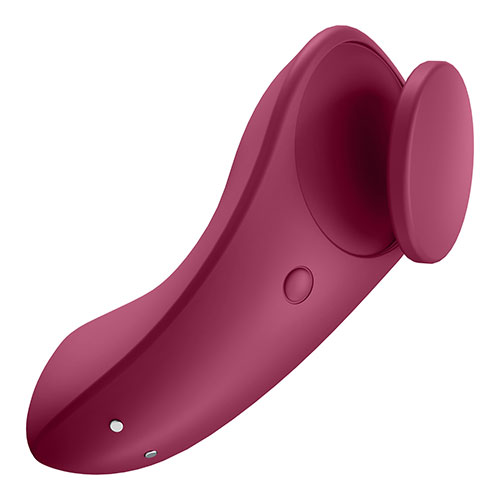 Satisfyer Sexy Secret
⚙️ Special features:
Remote App program
⚡ Power source:
Rechargeable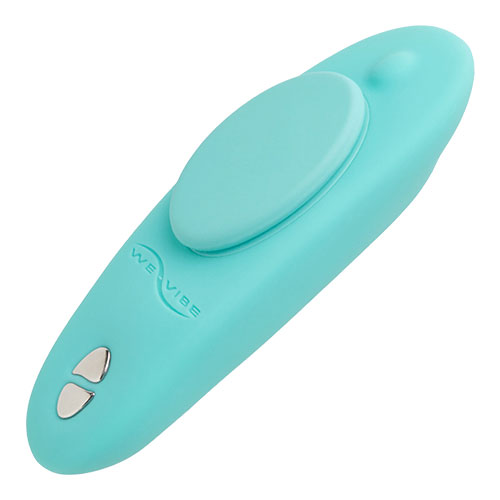 We-Vibe Moxie
⚙️ Special features:
App for long-distance play
⚡ Power source:
Rechargeable