Mar/28/2023
Last Update: June 26, 2023
350
7 min read
Auburn Sex Doll Review: Redheads Do It Better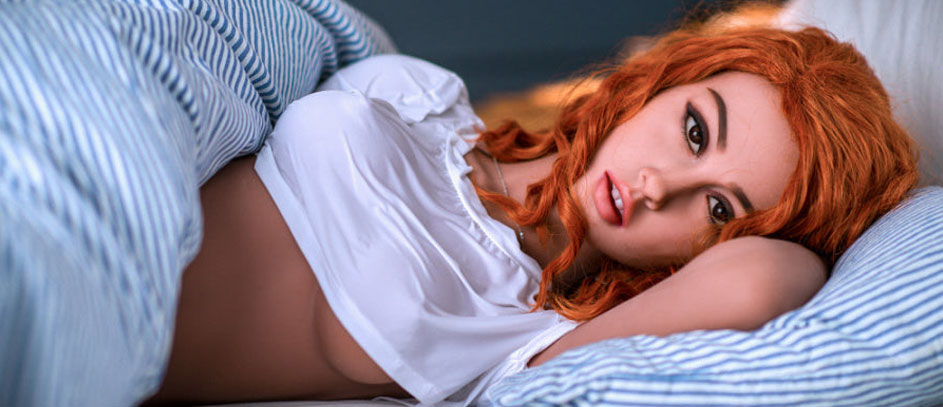 For most of my adult life, I have been fascinated with those petite and innocent college girls who are just starting to learn their way around a dick or two. Call me a nasty pervert, but I sometimes like to fantasize about being the teacher. Well, I just want to use my magnum dong to enlighten some horny minds and stretch out some virgin holes! That's exactly what I had in mind for this Auburn Sex Doll review. Now, the only question is: does this full-size sex doll feel like the real deal and can it handle my monster cock? Let's find out!
Foxy Lady!
A few weeks ago, I got a bit tired of sticking my goober inside my Fleshlight and I decided to spring for a life-size doll. Also, Scarlett wanted to try it out as a risk-free way for us to experiment with threesomes. Now, I want to remind you that humans have been masturbating with sex toys for literally thousands of years. But, unlike a primitive wooden or stone dildo, a sex doll is one of the most expensive forms of solo play. Auburn by Silicone Wives is definitely not cheap, but she ticked all the right boxes for me and my dick started to throb as soon as I saw her.
Basically, I was in the mood to fuck an innocent yet fiery redhead, and that's precisely what I got from Auburn. But who exactly is she?
Well, the Silicon Wives website said she is "uncommon" and that certainly intrigued me. As for her backstory, Auburn is a young college student from Seattle. She loves to spend most of her time in the library reading and learning. Auburn hasn't had any experience with men, which means I can teach her all the naughty secrets of love. Yup, she's still a virgin and it looks like she's been designed to preserve her purity.
But don't let her story fool you: even though she's inexperienced, she looks sexy as hell. It's all there, from her red hair, perky breasts, beautiful face, smooth bum to her small and pretty feet. Oh, and she has flexible joints and three virgin holes that I can use and abuse all night long!
View Price On Siliconwives.com
First Impressions
Obviously, the point of this Auburn Sex Doll review isn't to get all poetic about her as a person but to give you some insight into how it feels to actually fuck her so that you can make your decision.
After all, most full-size sex dolls from Silicone Wives are expensive. That's why you need to make sure you won't waste your money. Right now, Auburn costs $1,699. That's actually a decent price given that most realistic sex dolls are around $2k. If you want to spend a little more, you can customize some of her features. That includes eye and hair color, bust size, and skin tone. However, you won't be able to change her body or waist size.
While I'm a huge fan of Auburn's virgin look, you might want to look at another model if you want your doll to look like a curvy and super busty pornstar. But, if you dig Auburn's innocence and you want to take her virginity (all of it!), let me tell you what it was like when I first laid my hands upon her.
When she first arrived, I was expecting the highest quality from Silicone Wives. This brand has a reputation for selling the best sex dolls in the US, and I was definitely impressed by how well this baby was made. She has a smoking hot petite body, attractive facial features, and her proportions are just perfect for me. If you love petite ladies and you want to bang them hard and fast, Auburn will be a match made in heaven. Remember, redheads have a higher tolerance for pain!
Features
TPE sex doll
Steel skeleton with flexible joints
Height: 5 feet 2 inches
Weight: 62 lbs
Anal, vaginal and oral openings
26-inch B cup bust
19-inch waist
30-inch hips
Vaginal depth: 6.7 inches
Anal depth: 6.7 inches
Mouth depth: 5.1 inch
Extra features (optional): removable vagina, shrugging shoulders, standing feet, enhanced mouth, penis attachment, built-in heating
I'm in Love With Her Body!
As I said in my Auburn Sex Doll review, this babe was designed to look pure and innocent. What makes it all special is her 5'2" height. She's small enough to enable you to quickly and easily have your way with her. Plus, at 62 lbs, she doesn't weigh as much as some taller dolls.
Sure, all sex dolls are big and heavy which makes them kind of complicated to use and store. But, Auburn is just a little bit smaller than a typical fuckdoll. I can vouch that she's a bit easier to handle. For example, her tiny waist and smaller size allow me to quickly change from doggy to missionary without ruining my erection.
What's also neat here is that her joints are fully flexible. I loved partying with her in most of my favorite positions and angles. The fact that her skin is super soft made it even more fun. Also, her proportions are ideal for someone who loves small college girls. Auburn's 19-inch waist and 30-inch hips feel awesome in doggy, especially if you're planning on deflowering her anal hole on her birthday. Oh, and her breasts are pretty good too. While I love some super huge hooters, Auburn's perky breasts are just perfect when compared to her other proportions. They feel incredibly natural and lifelike and I love the detailing around her nipples.
Long story short, her photos on the Silicone Wives website are pretty accurate and what you see is what you'll get. One thing I noticed is that some of the teeth and toenail detailing on my doll were a bit sloppy. This was definitely disappointing and not sexy given the price. Still, the detailing on her face is scarily realistic and her hair, eyes, and other facial proportions are bang- on.
What's She Made of?
For the most part, full-size sex dolls are made of silicone whereas Auburn is made of TPE. Now, TPE can be a bit of a hit-or-miss kind of deal. It makes Auburn's body and skin feel incredibly flexible and realistic, but it's not easy to clean.
Unlike silicone, you won't be able to sterilize it fully. Also, you'll have to clean this doll thoroughly to extend her lifespan. But, what makes TPE great on this doll is its jiggly factor. For example, Auburn's butt and breasts feel juicy and just touching or kissing them can give me a titanium boner. Another benefit of TPE is that it retains heat for a long time. This makes Amber heat up quite quickly as opposed to silicone dolls which feel kind of cold to the touch to me.
Also, since TPE is elastic, it allows you to use Auburn's steel skeleton and put her in literally any position. During my Auburn Sex Doll review, I didn't have any problems with the doll moving or changing shape, even when I set her up to stand straight against the wall.
💡 Pro Tip: If you can spend extra money, don't forget to look into some of the extra features available on this doll. You can choose a removable vagina, shrugging shoulders, standing feet, enhanced mouth, penis attachment, and built-in heating.
View Price On Siliconwives.com
I Filled All Her Holes!
When it was time for Auburn to finally get a taste of my rock-hard cock, I decided to take her for all she's worth and go all in. The best thing about this doll is that all her holes are open for you and "no" is just not a part of her vocabulary.
Basically, what I enjoyed the most in my Auburn Sex Doll review were her pussy and butthole. They look incredibly realistic and inviting and I had a blast licking and fucking them. One tip for you here: if you want to customize Auburn to your preferences, it might be a good idea to pick removable openings instead of a built-in vagina or butthole. That way, you can take out the TPE sleeve to rinse it out instead of having to clean the whole doll.
Moreover, all of Auburn's holes have different textures and depths, which is pretty exciting. Her anus and vagina are 6.7 inches deep each. While they felt super tight, I wasn't able to go balls deep with my 8-inch wang. Not being able to fully penetrate Auburn was kind of a letdown, but if your penis is shorter than 7 inches, you won't have any issues here. Also, her oral opening is 5.1 inches deep and it's perfect for all sorts of blowjob, deepthroat, and face fucking fantasies. Either way, the tightness and texture of her virgin holes gripped me tight and didn't let me go until I was ready to explode deep inside her.
✍️ Richard Recommends: If your partner is into it, you can use this doll to fake a threesome experience without having to involve a real person. It's a fun and safe way to explore your fantasies!
Pros
It's the perfect "college girl" doll!
She's super flexible and feels incredibly realistic
She's not too heavy or too big to use and store
Just look at her gorgeous pussy and ass!
Cons
TPE is not the most durable material
I noticed some flaws in the little details such as her toenails and teeth.
Summary: Auburn Sex Doll Review
To sum up my Auburn Sex Doll review, all I can say is that this is the ultimate sex doll for anyone who likes naughty redheads and inexperienced college girls. In addition to looking and feeling smoking hot, Auburn's tight virgin holes will give you the ride of your life!
⚠️ Disclaimer: Our articles contain affiliate links. If you like our content and wish to support our work, consider purchasing your new sex toys through our links. For each purchase through our links, we receive a small commission but at no extra cost to you.
| | |
| --- | --- |
| 👉 Name: | Auburn Sex Doll |
| ⚙️ Features: | Flexible joints, Steel skeleton, Three openings, Petite Body, Realistic |
| 📁 Type: | Sex Doll |
| 🛠️ Materials: | TPE |
It's like having sex with a real virgin! Auburn's body and tight openings are just perfect for all your college girl fantasies
5
The TPE material feels elastic, jiggly, and retains body heat. It's tricky to clean, but it makes up for it with a highly realistic feel.
3
Auburn's flexible joints allowed me to use and dominate her in literally any position.
4
The detailing on Auburn's body, face, and holes is superb, albeit there are minor flaws.
3
Editor's Pick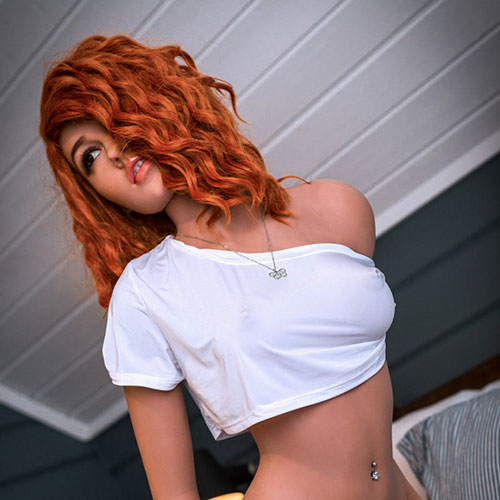 Auburn Realistic Sex Doll
⚙️ Special features:
5 feet 2 inches tall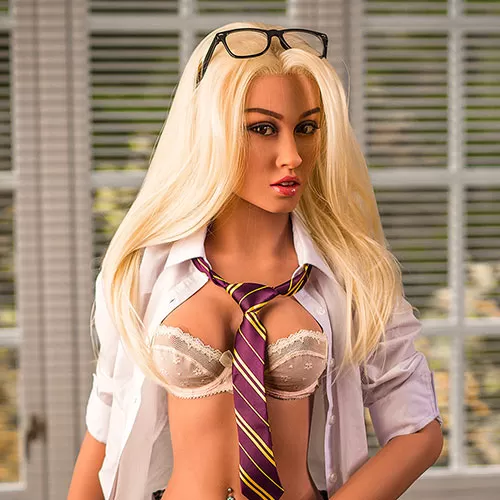 Scarlett Realistic Sex Doll
⚙️ Special features:
Steel skeleton with movable joints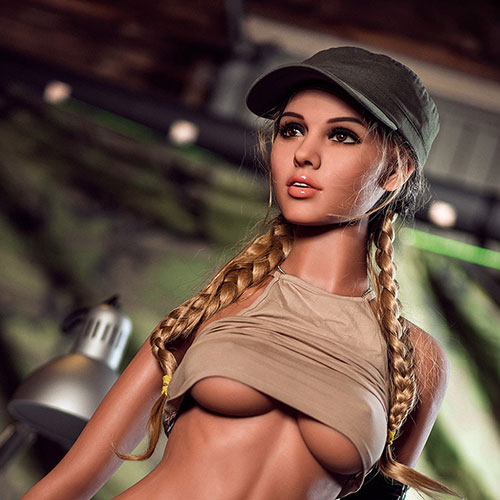 Lara Realistic Sex Doll
⚙️ Special features:
Sensuous body