❯
Sex Ed
Mar/30/2023
609
8 min read
Wicked Dreams: A Sinful Exploration of the Top 10 Sex Fantasies for Women and Men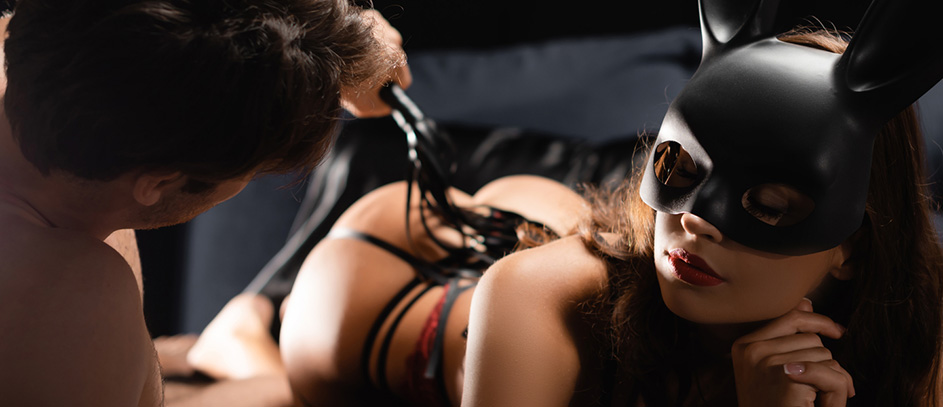 Welcome, my darling deviants, to a tantalizing tour through the naughtiest nooks and crannies of our deepest desires! I'm your ever-curious guide, Lola Lovegood, ready to spill the tea on the sexiest fantasies for women and men. If you're craving a dash of the risqué, a sprinkle of kink, and a heaping spoonful of lusty fun, then you've come to the right place! (wink, wink)
So prepare to blush, giggle, and squirm as we explore the hottest sexual fantasies for men and women.
Lady Lust List: 10 Scorching Sex Fantasies for Women
Ladies, lend me your ears (and your eager, throbbing… hearts)! It's time to slip into the steamy world of sex fantasies for women. So, throw caution to the wind, embrace your naughty inner nymph, and let's dive headfirst into this provocative parade of pleasure.
1. The Forbidden Fruit Fling
One of the top women fantasies is the oh-so-forbidden romp with someone you know – but isn't your partner. The allure of the unknown, the thrill of breaking the rules, and the excitement of getting caught can make this fantasy simply irresistible. It's because sometimes the sweetest pleasures are the ones we're not supposed to have.
2. The Hot Stranger
Going at it with a sexy stranger is a steamy adventure that's high on many sexual fantasies for women lists! Whether it's at a sophisticated soiree or an exotic escape, the allure of forbidden chemistry and the sheer excitement of a fleeting, fiery rendezvous can ignite the imagination like nothing else.
3. The Thrill of Pain and Pleasure
Among the many sexy fantasies for women, this wicked little gem shines bright, beckoning the brave and the bold to explore the deliciously dark side of carnal pleasure. With each spank, bite, or tug, the line between agony and ecstasy blurs, creating an intoxicating crescendo of sensation that leaves her breathless and begging for more.
4. The Public Pleasure Pursuit
This daring dream takes exhibitionism to a whole new level, with the heart-pounding thrill of getting caught adding an extra dash of excitement to every touch and caress. In this scenario, our brazen beauty is swept up in a lusty liaison in a very public place. From a secluded park bench to a dimly lit corner of a nightclub, the possibilities are endless and oh-so-scandalous!
"From the sultry realms of female sexual fantasies to the untamed territory of guys' sexual fantasies, we're leaving no stone unturned."
5. Playing for the Other Team
For many women, exploring their sensual side with another woman is an intoxicating fantasy that sets their imaginations ablaze. Something about the soft touch of a female lover's lips and the gentle stroke of her fingers leaves us ladies breathless and yearning for more.
6. The More, The Merrier
Among the vast array of sexual fantasies for women, the idea of indulging in a threesome holds a special place in the hearts (and desires) of many a saucy siren. In this torrid tale, ladies often find themselves at the center of a passionate ménage à trois, surrounded by the eager hands and hungry mouths of two delightfully devoted lovers.
7. The Dazzling Submission
In this enticing escapade, our fearless femme fatale surrenders to the powerful control of a skilled and seductive dominant, whose every command sends shivers of anticipation down her spine. With each binding of rope, each whispered order, and each teasing caress, our lovely submissive discovers the intoxicating pleasure of relinquishing control and giving in to her most primal desires.
8. The Euphoric Elevator
In this high-flying fantasy, our audacious heroine finds herself caught in the throes of passion within the confined space of a moving elevator, where the risk of discovery and the race against time create an irresistibly erotic adrenaline rush. The thrill of being caught in such a public space only serves to heighten the pleasure of each feverish touch and breathless moan.
9. Seducing a Professor
Ladies often find themselves irresistibly drawn to the commanding presence and enigmatic allure of their professor, whose every word and gesture stokes the flames of their forbidden desire. So, we often fantasize about a moment when the classroom empties, the door closes, and we seize the opportunity to indulge in a torrid tête-à-tête with our scholarly seducer, transforming the hallowed halls of academia into a den of iniquity and unbridled passion.
10. The Orgiastic Odyssey
In the realm of sexual fantasies for women, few experiences rival the unbridled hedonism and pleasure of participating in a sensuous, sultry orgy. Our lustful lady embarks on a journey of erotic exploration as she dives into a sea of writhing bodies, eager hands, and insatiable mouths that crave every inch of her delectable form. In this lascivious landscape, the boundaries between partners blur, and the air pulses with an electric current of desire, fueling an explosion of passion that knows no limits.
💡 PRO TIP: Time to see if your partner is down for some kinky shenanigans. You don't have to sweat it, though. Just be upfront and honest with them. So why not try something like, 'Hey babe, remember when you did that thing last night? Well, I was thinking, what if we did this other thing?' Or, 'Wanna spice things up this weekend? Let's try something new!' And if all else fails, just slide them this article and see what they think!
Unleashing the Beast: The Top 10 Sexual Fantasies for Men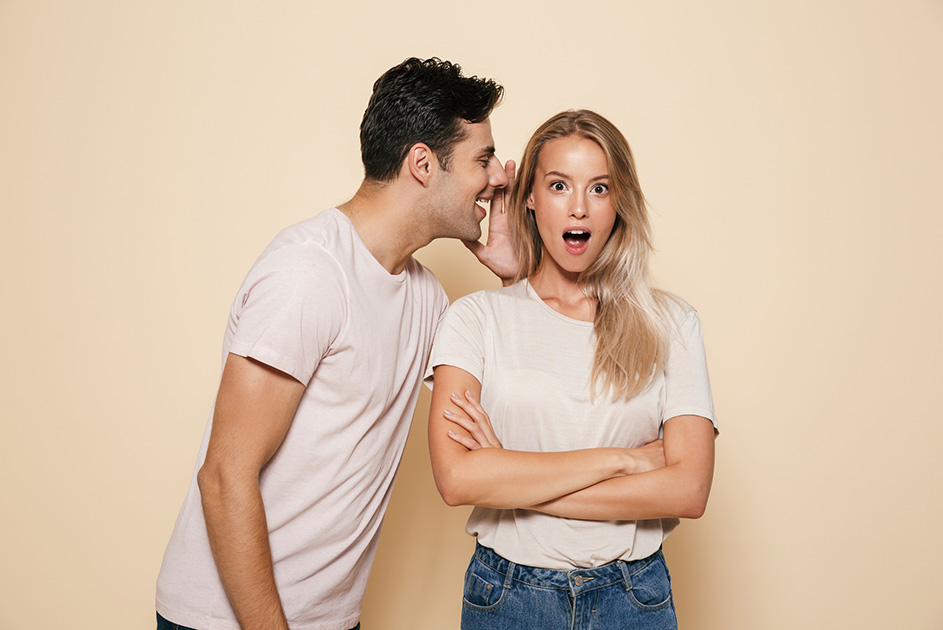 Hold onto your boxers, my salacious studs, because we're about to embark on a wickedly wild ride through the tantalizing terrain of guys' sexual fantasies! As your trusty tour guide, Lola Lovegood, I'll be whisking you away on a thrilling journey, exploring the steamy depths of your most deliciously deviant desires.
1. The Dom
The intoxicating allure of blending pleasure with pain through domination is an undeniably enticing temptation. In this titillating tableau, our fearless hero takes on the role of a commanding dominant, artfully wielding his power over his willing submissive. With each stroke of the flogger, each bite of the nipple clamp, and each whispered command, the delicate dance between pain and pleasure creates an irresistible symphony of sensation that leaves both partners breathless and begging for more.
2. The Public Pleasure Parade
In the dazzling domain of the most common male fantasy, exhibitionism reigns supreme, with the thrill of having sex in a public place taking center stage. The danger of getting caught, the excitement of being watched, and the irresistible urge to break the rules create a potent mixture that fuels their insatiable passion.
3. The Sub
In the pantheon of male sexual fantasies, the art of submission – being tied up, teased, and spanked – offers a scintillating escape from the pressures of control and dominance. In this spellbinding scene, a man willingly surrenders himself to the mercy of his alluring partner, who takes great pleasure in pushing him to the limits of ecstasy with each teasing touch, tantalizing stroke, and stinging smack.
4. The Peeping Pleasure Seeker
Among the myriad of sex fantasies for men, the temptation of watching other people engage in their most intimate acts serves as a delectable visual feast for the senses. Our lustful lad, hidden from sight, revels in the erotic tableau unfolding before him as the passionate performers indulge in their carnal desires, blissfully unaware of their enraptured audience.
5. The Triple Treat
As one of the most sought-after guys sexual fantasies, engaging in a steamy threesome with two gorgeous women ignites the flames of desire. In this electrifying scenario, our alpha male takes center stage as he revels in the attention and affection of his two sultry sirens, each one determined to outdo the other in their quest to please him.
6. The Allure of Change
Among the sex fantasies for men is the desire to explore new and exciting sexual acts with a partner who is perhaps a bit more reserved. The act of being able to do all the things his partner typically shies away from, like oral sex, allows our daring dreamer to take control and enjoy something he craves but doesn't usually get to enjoy.
7. The Famous A-Hole
Indulging in the pleasures of anal sex has long been a source of excitement. This raw, primal desire is undeniable as he revels in the taboo and the forbidden, making every thrust an act of utter ecstasy.
8. Letting Go
Having his partner pursue him and take charge is an irresistible source of pleasure and excitement for a guy. Our daring dreamer eagerly surrenders control to his sultry seductress, allowing her to unleash her wildest desires upon him in a frenzy of passion and abandon.
9. The Good Ol' Cuckold
Watching your partner engage in sexual activity with another person is weirdly exciting. In this scenario, a man watches his partner's every move as she indulges in the throes of passion with her chosen partner.
10. Pegging
As one of the most daring sexual fantasies for men, the idea of being penetrated by their female partner using a strap-on is so bold and thrilling. Our dreamer surrenders to his primal desires, allowing his partner to take charge and explore his most intimate desires in a frenzy of passion and abandon.
✍️ Lola Lovegood recommends: Depending on what floats your boat, you might need to do some research, stock up on supplies, and brush up on your skills. And if your fantasy involves doing the deed in public or getting tied up, make sure you have a plan to keep things safe and avoid any unwanted attention from the law.
So, What's Your Fantasy?
Well, my little deviants, it's been quite the ride exploring the top 10 sexual fantasies for men and women. We've delved into the world of BDSM, exhibitionism, threesomes, and even pegging!
So, let's keep the fantasy alive and never stop exploring the endless possibilities of sexual pleasure. After all, life is too short for vanilla sex! So, go forth and indulge your innermost desires with the hottest sexual fantasies.
FAQs
Well, honey, there's nothing wrong with you except that maybe you have a thing for breaking and entering! Kidding aside, fantasies like this are perfectly normal. Just remember to always prioritize safety and consent when it comes to acting out any fantasies in real life.
If your partner isn't into your fantasy, it's time to get creative! Try to find a compromise or explore other fantasies together. And remember, communication is key – talk it out, make jokes, and keep the fun in your sexploration!