❯
Sex Ed
Mar/10/2023
487
8 min read
No Mouth Required: Lola's Guide on How to Simulate a BJ Like a Pro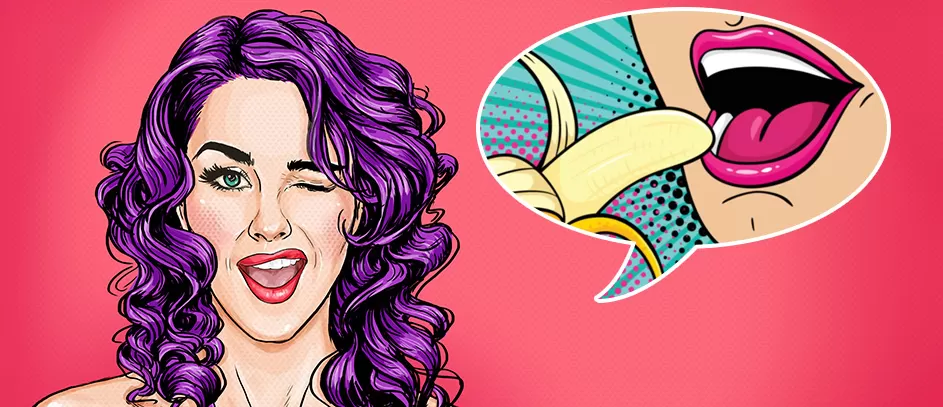 Hey there, sexy people! It's your girl Lola, and today we're diving deep into a topic that's sure to get your juices flowing: how to simulate a blowjob.
Now, I know we all love the feeling of warm lips wrapped around our most sensitive bits, but let's face it, sometimes you gotta get creative in the bedroom. So, grab your toys and your sense of adventure because things are about to get hot and heavy.
Tongue Tied? No Problem: How to Simulate a BJ with Sex Toys
There are plenty of ways you can pleasure yourself that'll make you feel like you've got a real mouth on your dick. The world of solo blowjobs is vast and colorful, and I promise you it won't leave you hanging.
Toys That Can Suck Like There's No Tomorrow
As a self-proclaimed BJ connoisseur, let me tell you: when you don't have a willing partner at your disposal, it's time to bring out the big guns. I'm talking, of course, about the toys designed with blowjobs in mind.
Never tried one of those before? My sweet summer child, it's time to remedy that ASAP! And lucky for you, I've got some personal faves to share. So, here's how to simulate a blowjob with a few common sex toys.
Fleshlight Frenzy
Alright, let me introduce you to the queen of sex toys for dicks: fleshlight. This toy is a godsend for anyone who's looking for a blowjob without any of the messy strings attached.
With various textures that can mimic the feeling of lips, mouth, and throat, fleshlights make you feel like you're being serviced by a pro. Now, it's not gonna be exactly like a real deal (sorry, fellas, nothing ever will), but it's damn close. So whether you're in the mood for a slow, sensual blowjob or a fast and furious deep-throat, the fleshlight is the toy to pick.
Blowjob in a Sleeve
How to simulate a blowjob but not break a bank? Find cock sleeves shaped just like the lower part of a mouth, complete with teeth, tongue, and throat textures that will make you feel like you're getting deep-throated by a porn star. And the best part? Blowjob sleeves are not expensive, so you can get your suck on even if you are on a budget.
Stroke of Genius
Oh honey, don't let their simple design fool you! Blowjob strokers may not have lips or tongues, but they're like a one-way ticket to pleasure town. With their varying textures and patterns, these bad boys know how to simulate a BJ. And even if they might be a bit pricier than your average fleshlight, they're definitely worth it for that next-level sensation.
Pad Your Way to Pleasure
Living with a partner or parents can sometimes make it difficult to keep sex toys around. So, how to simulate a blowjob in such circumstances? Well, with the help of masturbation pads, obviously!
Masturbation pads are soft, squishy, and perfect for slipping into your palm. And with the right stroker pad, you'll feel like you have your personal pornstar in your pocket.
Now, I know what you're thinking – how the hell can a piece of foam replicate the feeling of a real mouth? But believe me, these toys are designed with all sorts of ridges and textures that will have you feeling like you're deep in someone's throat. And with a little bit of lube, you'll be able to glide in and out of your stroker pad with ease.
Let the Machine Blow Your Mind
Listen up, sugar. A blowjob machine is the Cadillac of sex toys – high-tech, high-quality, and guaranteed to blow your mind (and your dick). BJ machines are designed with all sorts of bells and whistles, like adjustable levels of intensity and stroking speeds, so you can customize the experience and find the perfect sensation.
However, there's the catch, baby – these toys don't come cheap. So, if you're looking to invest in a blowjob machine, be prepared to shell out some serious cash. That said, it's worth every penny for the unforgettable blow jobs you'll be able to get.
Bend It Like Beckham: How to Simulate a Blowjob With Autofellatio
Alright, gents, it's time to discuss the self-service at its finest: autofellatio. That's right, I'm talking about the ability to bend like a pretzel and give yourself the ultimate DIY blowjob experience.
Now, I know your mind is blown – how the hell is that even possible? But surely enough, with a little bit of flexibility (and maybe a yoga class or two), you can give yourself the top oral pleasure without ever having to leave your own bed.
So, how does one go about trying autofellatio, you ask? Well, it all starts with some good old-fashioned stretching. You'll want to limber up those back muscles, baby, because you're about to do some serious bending. And once you're good and warmed up, it's time to get down to business.
"Don't have fancy sex toys and high-tech gadgets? Sometimes the best way to give yourself a blowjob is by using everyday household items."
Inventive and Naughty: How to Simulate a Blowjob With Household Items
Alright, my darlings, now we get a little bit creative. Don't have fancy sex toys and high-tech gadgets? Sometimes the best way to give yourself a blowjob is by using everyday household items.
From a simple bottle and a soft, plush pillow to a cucumber, there are all sorts of items that can give you the sensation of getting your dick sucked. And the icing on the cake? It'll cost you next to nothing. So, if you're feeling adventurous, it's time to raid your house for some DIY blowjob tools.
Thinking Outside the Box: Homemade Alternatives to Sex Toys
Who says you need to spend a fortune on fancy sex toys when you can make your own? This is how to simulate a blowjob with what you have lying around your home.
Towel Fleshlight: Roll up a towel, add some lube, and you've got yourself a makeshift fleshlight to keep your cock good company on those long solitary nights.
Glass With Sponges Inside: Get a glass, throw in some squishy sponges or foam, and add a generous amount of lube. There you go! You've made a homemade sex toy that's sure to give you a thrilling, unique sensation.
Dicking the Couch: Picture this: you're laying on the couch, and suddenly you realize – the couch cushion could be your ticket to an unforgettable blowjob simulation! Simply put a plastic bag under the cushions of your couch, add plenty of lube, and thrust away to your heart's content.
Toilet Paper Blowjob: Put a condom inside a toilet paper tube, and secure it there by flipping the ring of the condom around the tube's edge; then add some lube, and voilà – a simple and effective masturbator.
Bottle with Lube: Grab an empty plastic bottle, fill it with lube, and use it as a makeshift stroker;
💡 PRO TIP: Exert pressure on the bottom half of the bottle to generate sufficient suction for some serious self-pleasure.
Edible Euphoria: How to Simulate a Blowjob With Certain Foods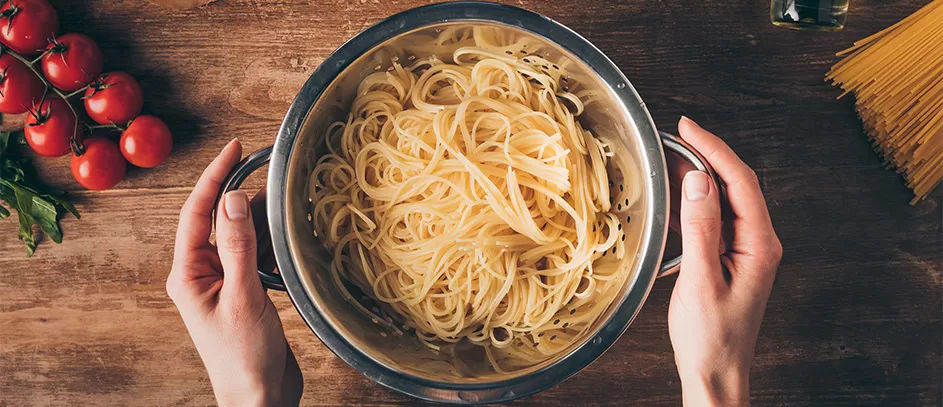 Alright, naughty friends – prepare to add flavor to your oral play. Believe it or not, certain foods do a great job of simulating blowjobs.
Cooked Pasta: Cooked spaghetti or noodles in a tight plastic bag can be a unique and satisfying way to replicate the sensation of a mouth and tongue. Just make sure to coat them with some warm olive oil for extra slipperiness.
Banana: Squeeze that slippery banana out of its peel, give the peel a good wash, coat it with some lube, and pump it up and down until you see the stars.
Melon: Cut a slice of ripe cantaloupe or honeydew melon and use it to glide up and down your member. The soft flesh and juicy texture will make it feel like you're being caressed by a pair of lips.
Cucumber: Slice a long, vertical hole into one end of the cucumber and slide your rock-hard member inside that green and juicy crevice. Move that cucumber up and down your shaft, letting the ridges and bumps do their magic.
Cooked Meat: Use a piece of cooked meat (like chicken breast or roast beef) to mimic the sensation of a mouth and tongue. Just be sure to remove any bones or gristle first.
✍️ Lola Lovegood recommends: When it comes to carving a hole in fruits and vegetables, you can take things up a notch by cutting another hole on the opposite side as well. And if you really want to feel like you're being sucked dry, cover or open this hole to adjust the suction level. My boy Vlad the Not Impaler says it'll be like having your own personal Hoover down there. 😜
The "Absolutely Not" List: Items to Avoid When Trying to Get Your Oral Fix
Let me give you some advice, darling: steer clear of using a vacuum cleaner to get off. Sure, it might seem like a good idea to harness that suction power, but trust me, it's a one-way ticket to disaster. Not only can it lead to some seriously painful injuries, but it can also cause swelling, making you stuck in there – and you do not want to make that trip to the ER. So, let's keep the vacuums for cleaning the house and stick to safer ways to get your rocks off.
Additionally, no matter how many movies claim otherwise, using raw meat, jelly, or apple pie to simulate oral sex is a recipe for disaster. Aside from being unsanitary, raw meat can cause bacterial infections and other serious health issues. Also, jelly and apple pie textures are all wrong, and they can create a sticky mess that's hard to clean.
How to Simulate a Blowjob: Happy Endings
Congrats! You're now an expert in the art of self-pleasure! Whether you prefer to use a trusty fleshlight, get creative with some household items, or try out one of those fancy blowjob machines, you now know how to simulate a blowjob like a pro. So, next time you're feeling frisky, remember these tips and tricks. And who knows – you might just discover a new talent you never knew you had.
FAQs
Absolutely not. Stick to using water-based lubricants to avoid irritation or injury.
As long as you're using safe and clean foods, there's no harm in giving it a try.
Some foods can be used safely, but make sure to clean them thoroughly and avoid any sharp edges. And never use food that has gone bad or could cause a bacterial infection.