❯
Sex Ed
Mar/07/2023
Last Update: March 7, 2023
551
8 min read
How to Keep Things Steamy: A Badass Babe's Long-Distance Relationship Advice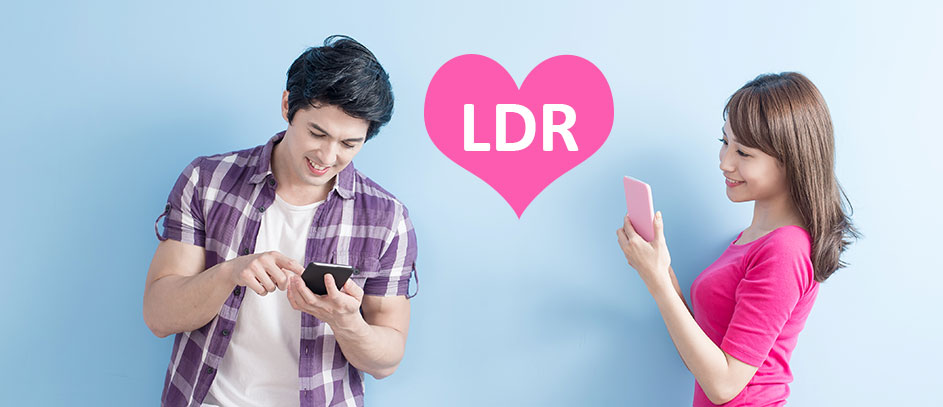 Hey there, hottie! Welcome to my world of long-distance lovin'. That's right, your queen here has been in a hot and heavy long-distance relationship for the past year. And while some bores out there think that LDRs are a total buzzkill, I'm here to tell you that they can be just as spicy as a one-night stand with a stranger you met at a bar (or even spicier if you do it right).
So if you're looking for some killer tips and tricks to keep things steamy with your long-distance lover, you've come to the right place. Get ready to take notes 'cause this badass babe has got some serious long-distance relationship tips to share with you.
Dirty Talk: How to Keep Your LDR Hot
When it comes to keeping your long-distance love life red hot, communication is key. But I'm not talking about your typical "how's the weather?" chit-chat. No, no, no. I'm talking about that down-and-dirty talk that'll have you both blushing from head to toe. Trust me, darlings, when done right, honesty and regular communication can take your relationship to a whole new level of steamy.
Communication? Yes. Suffocating Each Other? No.
You gotta find the right balance, honey. You want to keep in touch, but you don't want to be all up in each other's grill 24/7. So, aim for regular communication, but don't be clingy. Don't chat every day unless you're both feeling frisky for some juicy convo.
Keep It Short and Sweet: The Power of Quick Calls
Let me tell you, in a long-distance relationship, time is as valuable as a pair of diamond-studded handcuffs. That's why when you finally get to talk, make it short and sweet. Keeping your calls to the point will help you stay engaged with each other and leave you both panting for more.
Talk Dirty to Me
When you're miles apart, a little sexy talk can go a long way. Whether it's over the phone or through text, talking dirty can help keep the passion alive.
Honesty Is the Best Policy
One of my favorite long-distance relationship tips is this: you gotta keep it real with each other. That means being honest about your feelings and your actions. No secrets allowed!
Use the Right Tools
When it comes to getting dirty from afar, finding the perfect messaging app is a must. You want to be able to send naughty pics and flirty messages with ease, after all. But don't let technology do all the heavy lifting. Mix things up with some good old-fashioned phone calls and video chats to keep the spark alive.
Stay in the Loop: Keeping Each Other Updated
When in LDR, you can't always be there to witness all the juicy drama in your partner's life. That's why it's important to spill the tea about your life. Just make sure to avoid any spoilers of your favorite shows or movies.
Don't Sweat the Small Stuff
A little bickering here and there is nothing to worry about. In fact, it's a good thing! It means you're both invested enough to work through any disagreements and come out stronger on the other side.
No Trust, No Lust: Long-Distance Relationship Tips on Commitment
I know you mastered lust; however, your long-distance relationship will be as dry as the Sahara without the commitment to keep it alive. But don't worry, babes, Lola's got your back here too. Here's some long-distance relationship advice on trust.
Jealousy and Insecurity Can Suck It
Jealousy and insecurity can rear their ugly heads in any relationship. But in an LDR, they can be extra tricky to navigate. So, talk to your partner about your concerns, and address the issues head-on.
Avoid Dangerous Situations
Here's one of the most important long-distance relationship tips: don't be foolish. It's all fun and games until someone gets hurt. Whether going out with your friends or meeting up with colleagues after work, stick to the boundaries even when flirting innocently.
Find Fun Things to Do in a Long-Distance Relationship
Couples that play together stay together. And yes, playing games, binge-watching movies, or trying out an online course as a duo all count as good long-distance date ideas. Who says you have to spend money to feel more in sync with your boo and deepen your relationship!
✍️ Lola Lovegood recommends: One of my favorite long-distance relationship date ideas for the competitive couples out there is online game night. Simply challenge your partner to a game of online Scrabble, chess, or whatever tickles your fancy. Loser has to do something naughty later. 😜
From Virtual to Reality
Seeing your long-distance lover in person is like Christmas morning, birthday cake, and a full moon all rolled into one. So, plan visits as often as you can and make them count.
Snail Mail Love
Of course, gifts are a big part of long-distance relationship tips. Surprise your partner with a sweet and thoughtful gift sent via snail mail. It could be a quirky postcard or a box of their favorite goodies. Not only will it make their day, but it'll show them how much you care.
💡 PRO TIP: I know that the thought of receiving your partner's dirty undies in the mail gets you all hot and bothered. However, you might want to leave that naughty bit for your next visit because laws in certain countries consider such 'packages' illegal.
Having a Sex Strategy
Let's talk about getting it on, sugar. In an LDR, having a sex strategy is essential to keep the flames burning. Whether you're into phone sex, video sex, long distance sex toys or sexting, finding what turns both of you on is crucial. And hey, don't shy away from trying out new tactics to keep things steamy in the bedroom (or anywhere else you want to get it on).
The Danger of Assumptions
When it comes to long-distance relationship tips, consider this one highlighted in neon yellow. Making assumptions can be detrimental in an LDR. So don't play a guessing game with your partner's feelings or intentions – especially if it's caused by something you saw on their social media profile. Trust your partner, and remember that social media is just a snapshot of someone's life.
"Making assumptions can be detrimental in an LDR. So don't play a guessing game with your partner's feelings or intentions – especially if it's caused by something you saw on their social media profile."
Have a Next Outing Planned
Keep things exciting by always having your next rendezvous planned. Whether it's a visit to your lover's city, a steamy digital date, or a surprise package in the mail, having something to work towards will give you both something to look forward to! So, don't ever stop searching for new, more unique long-distance date ideas!
Long Distance Relationship Tips: Managing Expectations With Style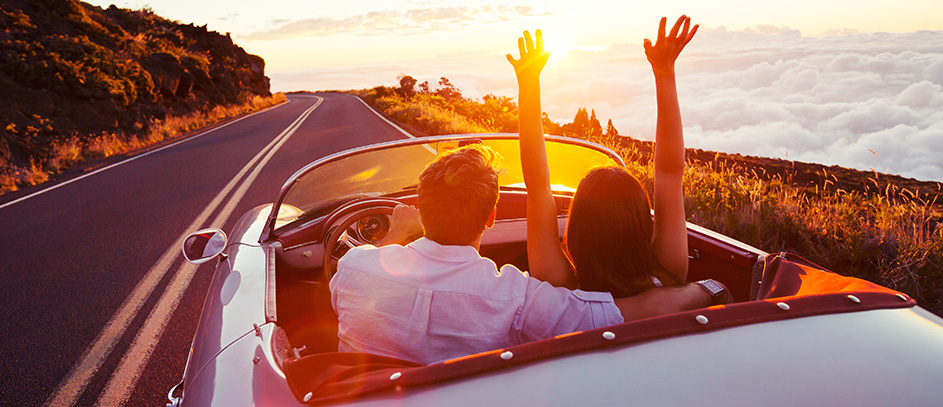 We all know that distance can be a bitch, but with a little style and sass, you can make it work. In this section, we'll go over some long-distance relationship advice to help you and your lover stay on the same page and keep your relationship sizzling.
Set Rules to Manage Expectations: Talk openly and honestly about what you're comfortable with, whether it's seeing other people or how often you'll communicate.
Have a Clear Goal in Mind: Whether you're looking for a soulmate or just a sexy fling, make sure you and your partner are on the same page.
Set Boundaries and Stick to Them: This could include things like flirting with other people, having access to each other's social media, or sending dick pics.
Visit at Least Once Every Three Months: While absence can make the heart grow fonder, too much time apart can put a strain on even the strongest relationships.
Prepare for Bad Visits: Maybe you argue, or you just don't click like you thought you would – it's not the end of the world. Keep calm and carry on.
Independence Is Vital: How to Be Your Own Badass Dude in an LDR
You're still your own stud, even if your partner is miles away. That's why self-care and independence are essential.
"Me, Myself, and I" Time: Make sure to prioritize time for yourself and indulge in self-care practices. Whether it's poker nights with your buddies, binge-watching your favorite show, or indulging in your favorite snacks, don't forget to treat yourself.
Go Out With the Boys: Don't forget the importance of maintaining your relationships with family and friends. Plan outings with them and enjoy quality time without your partner.
"Different Strokes for Different Folks": Take advantage of the time apart to pursue those interests and hobbies that your partner may not enjoy as much.
Make Sure They Are Worth the Wait: Evaluate your relationship and think about whether your partner is truly worth the distance and effort.
Open to Options: Consider if an open relationship is the right fit for you and your partner. If so, make sure to have an honest and open conversation about boundaries and expectations before pursuing this option.
Passion Project: Focus on a personal project that brings you joy and fulfillment. Having a personal goal can help you feel more confident and fulfilled outside of your relationship.
Happy Endings: Long-Distance Relationship Tips for the HEA
Well, there you have it, babes! It can be tough out there without your loved one, but with the right long-distance relationship tips, you and your partner can make it work!
So, don't forget to spice things up with some sexy communication and creative long-distance date ideas. Remember, absence makes the heart grow fonder, but a little effort goes a long way in keeping the passion burning bright. So go out there, be your own badass dude, and rock that LDR like a pro!
FAQs
The distance can actually add some spice to your love life! Some people even argue that absence makes the heart grow hornier… er, I mean, fonder. 😉
Feeling a bit possessive, are we? It's okay; we've all been there. But don't let your insecurities ruin your love life! Talk to your partner about your concerns and work together to build up that trust, baby.
You bet your sweet buns you can keep that flame burning, honey! It just takes a little creativity and a whole lot of trust. With those two things, you can keep the passion alive even when you're miles apart.