❯
Sex Ed
Feb/27/2023
Last Update: March 6, 2023
838
8 min read
Don't Be a Dribbler: 8 Tips on How To Produce More Sperm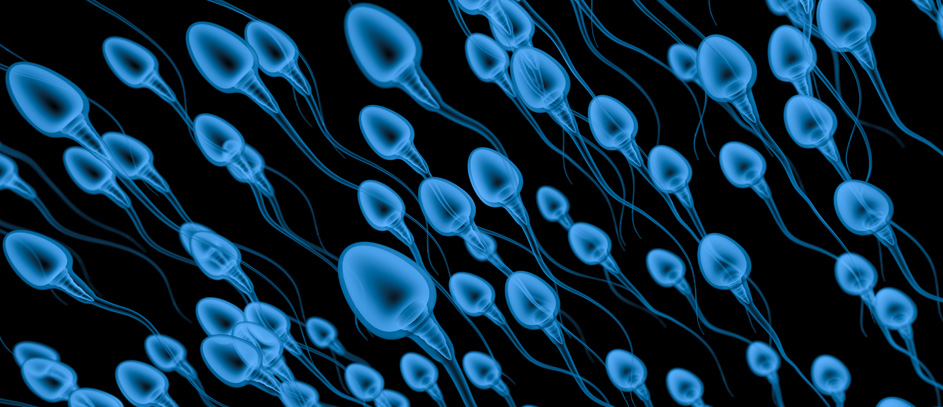 Hey there, all you spunky folks! It's Vlad the Not-Impaler, and today, we're talking about one of my favorite things in the world – jizzin'! That's right, I'm here to spill the beans on how to produce more sperm and blow bigger loads than ever before!
If you're tired of leaving your partner disappointed with a measly little spurt, or you just want to impress the hell out of them with your massive cumshots, then you've come to the right place! We're talking lifestyle, exercise, and even some natural supplements that will have you filling up your partner's glass like a damn fire hose! So, if you're ready to take your bedroom game to the next level and become a true cum champion, then keep reading!
The Juicy Details: How Your Johnson Makes Those Little Swimmers
First, let's talk about how our bodies make that sweet, sweet man-juice that we all know and love.
It all starts in your testicles! That's right, those little guys are the sperm-making factories that keep us in business. Inside each jewel are tiny little tubes called seminiferous tubules, where our bodies produce the millions of sperm we proudly bring forth into the world.
But wait, there's more! Sperm is only part of the equation. Your splooge also has a fluid that carries the sperm out of your body and into someone's face, mouth, or any other orifice of your choice. And when it all comes together, you get a big, beautiful load of cum that has the potential to rock your partner's world!
How Lifestyle Affects Your Semen Production
Yeah, you heard it – it's (mostly) up to you. Hence, if you want to get to the bottom of how to produce more sperm, you need to know exactly what you do that affects your ability to shoot big loads.
Age
Sorry, guys, but as we get older, our sperm factory may start to slow down. So if you want more of that man chowder, you better get on it before hitting those golden years!
Medications
Some of those fancy prescription drugs you take can mess with your ability to produce sperm. That means, if you're popping pills like a Pez dispenser, you might want to talk to your doctor about how they impact your ability to unleash huge spurts.
Health
If you're not taking care of your body, it might not be able to produce as much skeet as you'd like. So eat your veggies, hit the gym, and get some sleep if you want to create more of that daddy sauce!
Stress
Your body doesn't like stress, and that includes your little swimmers. Therefore, if you're feeling frazzled and overwhelmed, it might be affecting your capacity to discharge massive amounts.
Smoking and Booze
I hate to be a buzzkill, but both smoking and excessive drinking can seriously mess with your fun gel production. Simply put, if you want to shoot for the stars (and beyond), you might want to cut back on those nasty habits and live a little healthier!
"If you're not taking care of your body, it might not be able to produce as much skeet as you'd like. So eat your damn veggies, hit the gym, and get some sleep if you want to create more of that daddy sauce!"
Big Loads = Big Bragging Rights: Why Some Guys Just Can't Get Enough
Before I teach you how to increase your sperm load, let's take a look at why you should bother at all.
Massive production equals massive thrills: Yeah, let's be honest, there's something about firing huge loads that just feels freaking amazing!
Impress Your Partner: If you really want to blow your partner's mind (and other things), launching giant cumshots is definitely the way to go!
Boost Your Confidence: There's nothing like being a big shooter to boost your confidence, am I right?
Just for Fun: Let's be real, sometimes it's like a personal challenge, and there's nothing wrong with that.
Let It Flow: 8 Tips on How To Produce More Sperm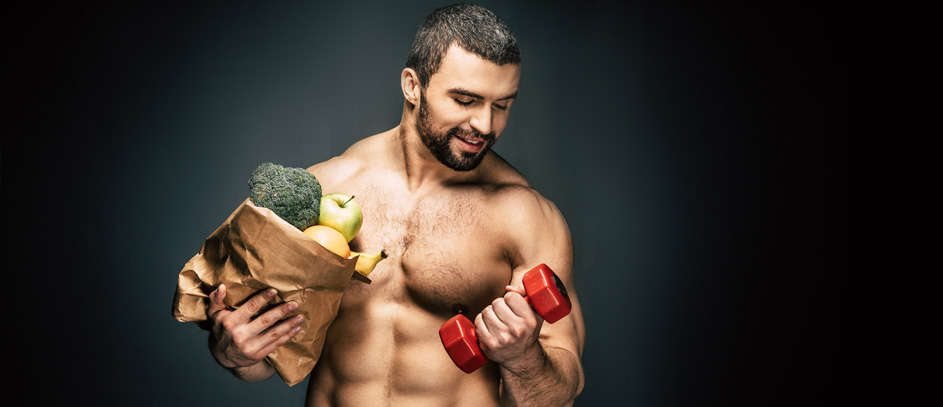 So, my buddy Richard Turbo and I were hanging out the other day and were talking about shooting blanks and whatnot. Turns out, the size really doesn't make a difference in this apartment: both big dongs and small trinkets can fail to make it rain.
Thankfully, there are a few tricks that can make dicks of every range make a real splash in the bedroom. So, if you wish to up your sperm game and shoot like a pro, buckle up and get ready to learn how to increase sperm load!
1. Spice Up Your Custard: Helpful Herbs and Plants
Who needs pills when you can go au naturel, right?! And it's true – taking certain herbs can be a great way to produce a bucketload of spunk.
Horny Goat Weed: This herb has been used for centuries to improve male virility and increase semen volume. And with a name like that, you know it's gotta be good!
Maca: This root vegetable is a superfood that supports fertility and sexual performance. Plus, it's a great source of vitamins and minerals!
Tribulus Terrestris: This herb boosts testosterone levels and improves sexual function, which can increase semen volume.
Ginseng: This herb has been used throughout history to help with energy, stamina, and overall sexual health. And who doesn't want to be a sexual powerhouse?!
Ashwagandha: This herb is known for its ability to reduce stress and improve overall well-being, which can positively affect semen volume.
These herbs may not make your jizz taste like rainbows, but they can certainly help you produce more of it! As always, consult a healthcare professional before starting any new supplement regimen.
2. Supplements to Supercharge Your Semen Volume
Listen up, all you aspiring top performers out there! Supplements are your secret weapon. These little pills pack a big punch when it comes to giving you the semen wad that'll make your partner weak in the knees! So, what kind of supplements am I talking about? Well, there are a whole bunch of them out there, but I've personally found Zinc and L-Arginine supplements to do wonders.
Zinc's been shown to increase sperm count and improve sperm motility, which can help you create loads of pole milk. On the other hand, L-Arginine is an amino acid that increases blood flow to the penis, leading to stronger erections and more powerful ejaculations. Therefore, with these supplements on your side, you'll be painting your partner white in no time!
💡 PRO TIP: Although it will be tempting, don't get too herb-happy and OD on them, or you might experience some unwelcome side effects that could make your genitals feel less than stellar. So, keep it cool and remember to take supplements as directed by the manufacturer or recommended by a healthcare provider.
3. H2-Whoa: Hydration Increases Your Man Period
Another tip on how to ejaculate more includes you chugging that H2O like there's no tomorrow! But why is hydration so important? Well, when you're dehydrated, your body has to work extra hard to produce jizz. And that means you're not going to have as much of it!
On the other hand, when you're well hydrated, your body can increase the flow without breaking a sweat! Plus, it can also improve the texture and consistency of your cum, making it thicker and more delicious for your partner.
4. Get Fit and Get Loaded: Exercise More
Now, I know what you're thinking: "Vlad, what does exercise have to do with producing more sperm?" Well, my friends, quite a bit, actually! Exercising can help increase blood flow and circulation throughout the body, including your cock. And the more blood flow you have down there, the more likely you are to deliver a healthy load of sperm! Plus, let's not forget about the obvious benefits of staying fit and healthy – you'll have more energy and stamina in the bedroom, and why would you pass on that?!
5. The Lazy Man's Trick to More Sperm: Sleep More
When you're snoozing, your body is hard at work producing sperm. So don't forget those ZZZs if you want to impress the ladies with your potent wads. Plus, who doesn't love a good nap?
6. Butt Out to Blast Out: Quit Cigarettes and Alcohol
If you're serious about increasing your ejaculation power, it's time to cut back on the smokes and the booze! Cigarettes contain harmful chemicals that can damage the cells in your testicles, leading to lower sperm count and poor sperm quality. Meanwhile, excessive alcohol consumption can interfere with the hormones that control your reproductive system, decreasing semen volume and affecting sperm health.
So if you want to be a virile, potent stud, it's time to put down the cigarette and pick up a glass of water instead. Your balls (and your partner) will thank you!
7. Slimming Down to Pump Up: Lose Weight
When you have extra pounds, your body must work harder to keep everything going, which can affect your sperm production. Also, let's be real: nobody wants to see a jelly belly in the bedroom! In other words, losing weight can not only help you look better naked, but it can also increase your baby batter!
8. Edging Your Way to Bigger Spurts
Wanna know a secret way to up your sperm game? Edging, baby! It's like teasing your cock until it just can't take it anymore and blows the biggest load of your life. All you have to do is get to the edge of cumming, then back off, and repeat. It's like a game of "how long can I hold it?" but with a big reward at the end.
You'll be amazed at how much cum you can produce if you give edging a try. Plus, it'll make sex even better – imagine lasting longer and shooting loads that would make Peter North jealous. So what are you waiting for? Get your hand on your junk and start edging your way to a bigger and better ejaculation!
✍️ Vlad the Not-Impaler recommends: Believe it or not, I also added some Kegels to my routine! I tighten up the muscles I'd use to stop peeing, hold for a few seconds, and release as often as I can during the day. The results? More juice and stronger and more intense orgasms.
Sperm-azing Results Await: How To Produce More Sperm
Oh, you made it to the end! Congrats, my friend! You've learned all about how to increase ejaculation volume! Now go put these tips to use, and you'll be shooting ropes like a champ in no time! And remember, it's not about the size of the wanker; it's how you shoot it that counts! So keep those loads a-flowin'!
FAQs
Ha, well my friend, let me tell you that the more you milk the cow, the less cream you'll have to pour out!
On average, dudes shoot between 1.25mL and 5.00mL of cum (¼ teaspoon to 1 teaspoon) every time they unload the cannon!
Ah, the age-old question of celery and semen volume. While science might not have our back, Reddit guys and Peter North swear by it! So, give it a go for a few days, and let's see if you're ready for the big leagues.