❯
Sex Ed
Nov/06/2023
Last Update: November 6, 2023
407
7 min read
From Hi to Bye: One-Night Stand Safety in a Nutshell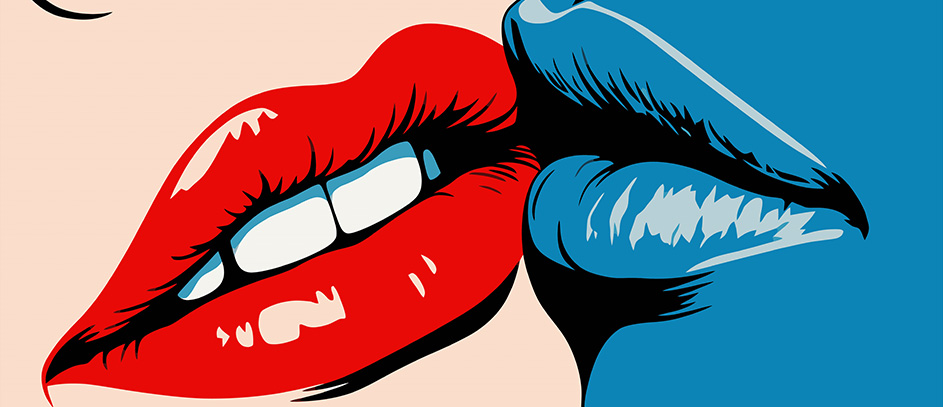 Hey, my naughty pleasure-seekers! Let's be real. We've all had those sizzling moments when a one-night stand seems like the juiciest idea on the menu. And honestly? With the right ingredients, it can be an electrifying experience.
But here's the twist – like a cocktail that's all alcohol and no mixer, it can quickly turn from thrilling to tragic if you're not careful. Diving headfirst into these fleeting encounters? Absolutely thrilling! Skipping the prep and safety check? A recipe for disaster, darlings.
So, buckle up; I'm about to spill the tea on making your next quickie both wild and wise.
Finding Your Knight (or Dame) for the Night – A Few Things to Consider!
Gut Feelings: Trusting Your Sexy Sixth Sense
Oh, hunnies, we've all been there! That electrifying moment when someone across the bar gives you that look, and your insides do a naughty little jig.
But let's pause for a hot sec. Before you let the lusty haze fog up your decision-making skills, tap into that sixth sense of yours. Gut feelings? They're like the fairy godmother of hookups, whispering who's prince charming and who's just a frog in disguise.
Banter Over Booty
Look, a sculpted booty or chiseled abs can be oh-so-distracting (guilty as charged!), but what's sexier than a meeting of the minds? Engage in a bit of cheeky chatter first. Can they keep up with your witty banter? Remember, darlings, great convo can lead to even greater… Well, you get the picture.
Spotting the Red Flags: They're Not Just for Matadors!
Now, onto the nitty-gritty. You wouldn't buy a pair of heels without checking for scuffs, right? So why dive into bed without looking for red flags?
If they're pushy, dismissive, or too secretive about personal deets, it's time to cha-cha away. No sultry night is worth compromising your comfort or safety.
"In the exhilarating dance of one-night romances, always remember to lead with your heart, but let safety be the rhythm that guides your every step."
Talk the Talk Before You Walk the Walk – Setting Boundaries & Expectations!
1. Sexy Chit-Chat: The Prelude to Pleasure
Alright, lovelies, let's get something straight: talking isn't just for the pillow after the action. Dive into a seductive prelude of words! A little sexy chit-chat can be the best foreplay, and I'm not just talking about whispered naughty nothings. Discuss your desires, hard limits, and soft boundaries.
The goal? Mutual pleasure and understanding, leaving no room for unsavory surprises.
2. Consent: The Hottest Word in the Bedroom
Can I get an amen? Consent isn't just mandatory; it's the golden key to genuine pleasure! Nothing is as sexy as a partner who asks, "Is this okay?" or "Do you like that?". And remember darlings; consent is an ongoing conversation, not just a one-time checkbox.
3. Toys, Tricks, and Treasures: Setting the Stage
You know I'm all about exploring and expanding that pleasure crate of mine, but introducing toys or unique techniques? It's an art, sweethearts!
Maybe you're itching to introduce that new freaky vibrator or a cheeky role-play scenario. Whatever it is, lay it all out there. The more you share, the more fun you're bound to have.
✍️ Lola Lovegood recommends: Now, for those steamy one-night stands, I've got a few go-to goodies in my crate that never fail to hit the mark. First up, the 'Lelo Lyla 2': it's sleek, discreet, and packs a punch for its size, making it perfect for those unexpected nights of passion. Then there's the 'Svakom Tammy', an adjustable bond that's great for some light, spontaneous buzz. And for our adventurous duos? Don't miss out on the 'We-Vibe Sync 2' - it's ergonomically designed for shared pleasure and is an absolute game-changer. Trust me, these little treasures can elevate an already sizzling night to volcanic heights!
4. Navigating the Awkward: With Grace and Giggles
Now, not every chat will be as smooth as silk. There might be moments when you go, "Oops, didn't mean it that way!" or "Oh, I've never tried that". Embrace the awkward, giggle it off, and keep the convo flowing. After all, navigating bumps together can lead to a smoother ride in the end.
No Glove, No Love! Keeping It Steamy and Squeaky Clean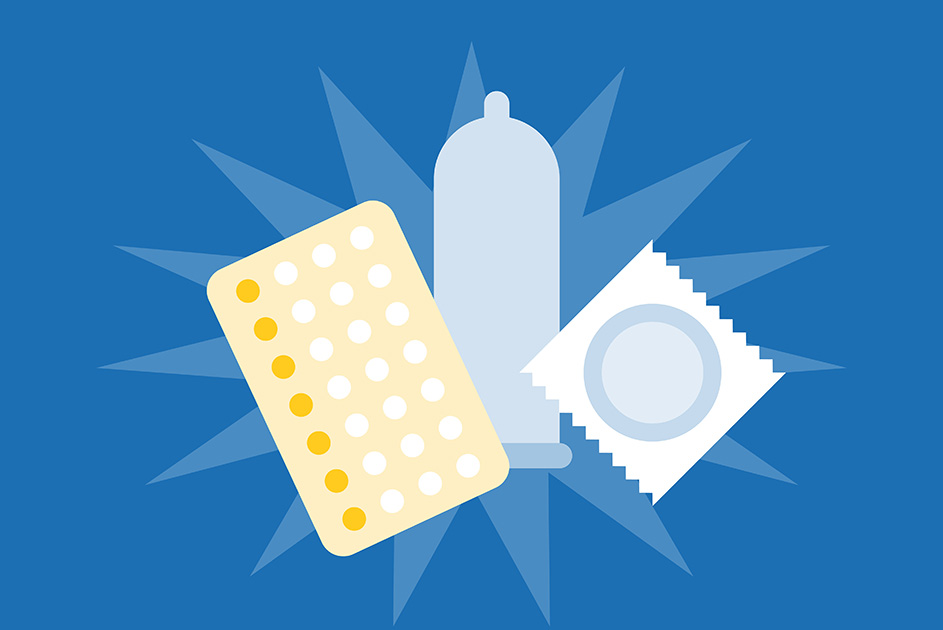 1. Wrap It Up, Buttercup: The Basics of Barrier Protection
We all love a wild ride, but only if we're safely strapped in! Condoms? They're like the seatbelts of the sex world – non-negotiable. Whether it's latex, polyurethane, or lambskin, make sure you've got a glove that fits the love. And let's not forget about dental dams for oral play – they can be a game-changer in the world of steamy safety.
2. Pills, Patches, and Potions: About Birth Control
When it comes to keeping those eggs unscrambled, there's more than one way to flip the pancake! From birth control pills to IUDs, patches to injections – it's a smorgasbord out there. If you're diving deep with someone who can help make babies, ensure you've got a backup plan. Two protection methods? Twice the peace of mind.
3. Regular Check-Ups: Staying Ahead in the STI Game
Now, my delectable divas and dashing dudes, I cannot stress this enough – routine STI screenings are your best friend! Think of it as your sexual MOT: regular, routine, and essential for smooth operation. After all, knowledge is power, and regular check-ups empower you to make informed choices.
4. When Oopsies Happen: Navigating the Unexpected
Despite our best efforts, sometimes life throws a curveball, or in our case, a naughty little knuckleball. Plan B, emergency contraception, or a quick chat with a healthcare professional can guide you through those "Oh snap!" moments. Remember, it's okay to ask for guidance; we're all on this sexy journey together.
💡 PRO TIP: Leaning in for a little whisper, sweethearts: always pack a little 'aftercare' kit. Now, I'm not just talking cuddles here. For post-passion pampering, keep a soothing moisturizer on hand (especially if there's been a lot of... friction). A hydrating lip balm, a refreshing face mist, and even some hydrating water or electrolyte sachets can make a world of difference, ensuring you're glowing post-glow-up, not just looking like you've run a marathon (even if it felt like you did, in the best way possible!). After all, it's the little touches that make the biggest difference. Remember, darlings, self-care is sexy!
Saying Goodbye Without the Awkward 'Morning After' Vibes
Rise and shine, my passionate peacocks! Waking up beside your knight (or dame) from yesternight? Before you dash or linger too long, flash that gorgeous smile and offer a genuine "Thanks for the memories". Trust me; a little kindness goes a long way, especially after a night of shared intimacy.
Smooth Moves: Exiting Without Ghosting
Ah, the age-old question: to stay or to sneak away? While the classic "sneak out while they're sleeping" move has its merits (and thrills), I'm a fan of the honest exit. A simple "I've got to dash, but last night? Chef's kiss" does wonders. No ghosting, just straightforward, sexy gratitude.
To Text or Not to Text: Navigating the Post-Fling Chat
Whoever said waiting three days to text was the golden rule, seriously? In the digital age, waiting too long is so passé. A cheeky message like, "Last night was fire! 🔥 Hope we cross paths again, wink", keeps things light, flirty, and open-ended.
The Repeat Rendezvous: Setting Future Expectations
Sometimes, the chemistry is too sizzling to be a one-time thing. If you're game for round two (or three, or four…), let them know! But if it's a thank you, next situation, be kind, be clear, and above all, be honest.
Reflecting and Learning: Post One-Night Stand Thoughts
Oh, darlings! The sun's up, the sheets are still warm, and our minds? Well, they're buzzing with a mix of emotions. Whether your toes are still tingling or you're ruminating on a few "What was I thinking?" moments, let's embrace it all.
First off, high-five yourself! Adventure taken, memories made. But remember, reflection is like the aftercare of the mind. Mull over what made you melt and what left you lukewarm. Every rendezvous – steamy or slightly soggy – teaches us something, right?
Looking forward, think of ways to tweak, twirl, and titillate future escapades. And hey, if there's a lesson or two to be learned? Grab it, grow from it, and glide into your next adventure, wiser and wilder.
Adventure Awaits! But Remember: Safety First, Pleasure Always
Well, my saucy sojourners, what a ride we've had today! From scoping out sultry partners to post-fun reflections, our one-night escapade map is drawn out. But always, always, prioritize your well-being. Once safety's secured, the world of pleasure opens its glittering gates wide!
So, arm yourself with knowledge, confidence, and maybe a toy or two (wink!), and dive into those delicious dalliances. Remember, every experience is a chapter in your spicy storybook. Write it, live it, love it. And until our paths cross again, stay sensational and safe!
FAQs
A resounding yes, sugarplum! Think of it as the safety harness on your adventure. Let a trusted pal know your plans, whereabouts, and maybe even a code word for "all's good" or "help!". Adventure's fun, but smart adventuring? That's the goal.
Oh, the breakfast dilemma! Look, honey, there's no one-size-fits-all here. If both of you are vibing, a little morning munch can be delightful. But if you feel it's time to tiptoe out, leave a sweet note. The key? Kindness and clarity, always.
Oh, sweet summer child! While one-night stands usually have the "ephemeral" tag, life is full of surprises. Sometimes, amidst the sparklers and sizzle, two souls truly click. Just remember, let things flow naturally. No pressure, no rush. If it's meant to be more, you'll both feel it. Until then? Enjoy the fireworks!